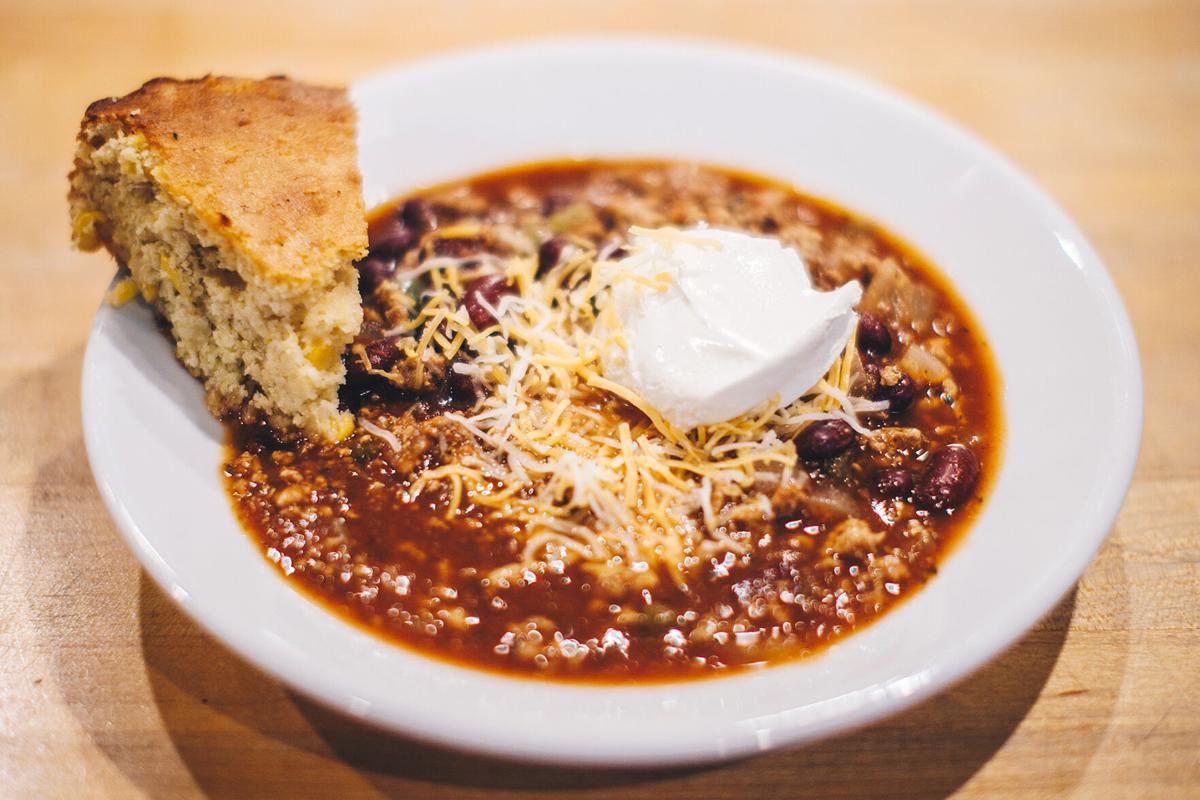 Beth Marks' kitchen is not an overstated place.
When she cooks, it's with intent. And when she entertains, it's less of a show than an exercise in improv.
Her affinity for cooking developed with a confidence to riff on published recipes. She acknowledges baking is "pure chemistry" and therefore its recipes not to be trifled with; but when it comes to cooking, Marks looks to recipes for inspiration, not legislation. "Almost any recipe can be altered," she says.
A D.C.-area native, Marks moved to Buffalo 27 years ago when her husband, Ted, and his family took over business operations of a local favorite, Fowler's Chocolates.
"One of the things I loved about my husband was that he can cook," Marks laughs. "But as he was running a business and I was at home with our sons, it became clear I would definitely be doing some cooking."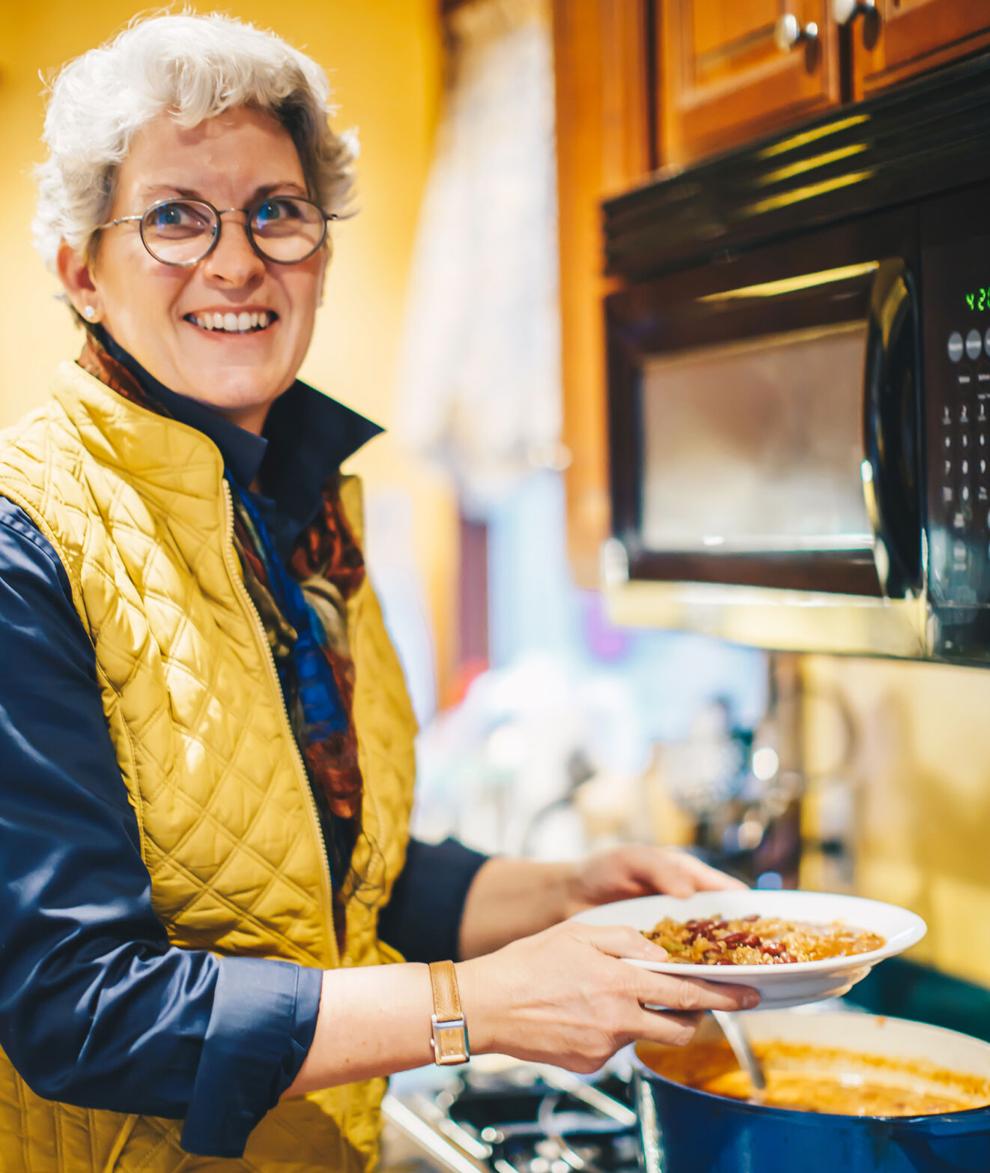 These days, Marks and her husband are empty nesters—their three sons now in their twenties. "We can call our friends and ask, 'Do you guys want to come over?' and that just wasn't the case when our kids were young."
Entertaining friends and loved ones became a hallmark of their everyday life (pre-Covid-19). But Marks' no-nonsense approach to food was mostly influenced by her years spent juggling a career in grant writing, coaching the Nichols crew team and being a full-time mom to boot—chauffeuring her sons to various extracurriculars, sports practices and school events.
Even then, the Marks family had a proud tradition of allowing food to bring them together. "On the go, five days a week, and we still always had dinner together," Marks says. "Of course, sometimes, it was at 8 or 8:30 p.m."
Her charm comes from her humility and her determinedly unfussy approach to food. "I'm a perfectly adequate cook," she says. "And I haven't poisoned anybody yet."
Marks and her husband make their home in the city and have been in the business of having people over for years—their charmingly private outdoor patio is outfitted with a heater to extend the season. But which came first: the food or the entertaining?
"Well, if you're having a cocktail, you need to have food," Marks says. "Safety first."
And as much as Mark's food reflects her past, her philosophy indicates time spent thinking about the future.
"We're slowly raising our consciousness about garbage," Marks says. "I try to incorporate meals that don't waste anything, like soups. We never want to throw food out and have moved toward composting our food scraps. Anything that you can eat and also freeze, that's what I gravitate to."
Crowd-pleasing turkey chili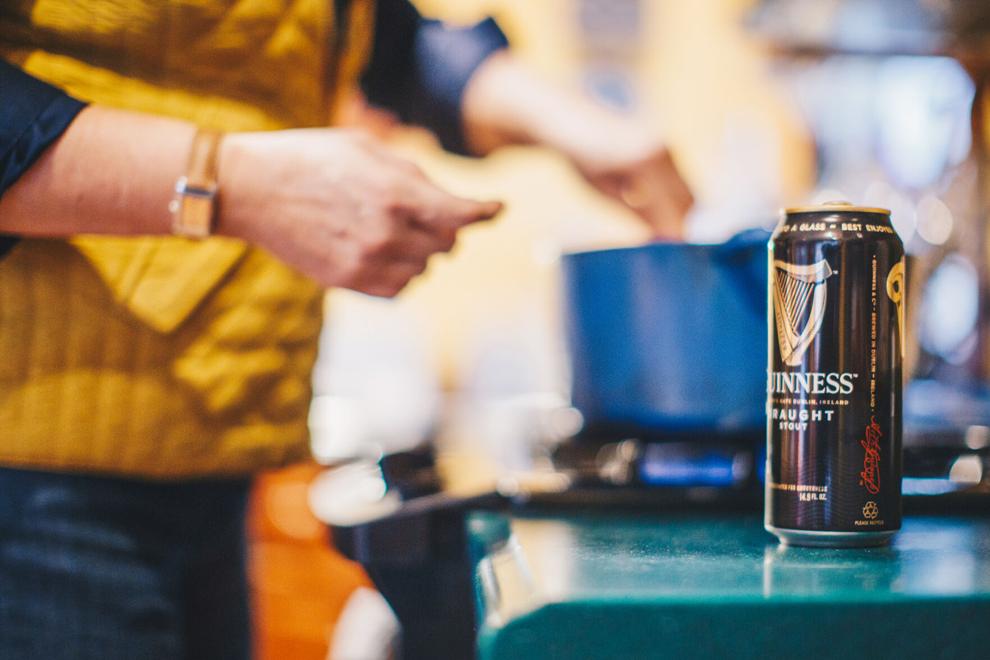 As a nod to her Southern roots, Marks recommends serving her turkey chili with a sweet cornbread—one with actual corn kernels in it—and your favorite adult beverage, if you're so inclined. "Beer and chili go great together," she says.
3 tbsp. olive oil
3 lbs. ground turkey
1 large yellow onion, about 1 ½ cups, diced
½ green pepper, diced
4 tbsp. Worcestershire sauce
4 tbsp. Penzeys Chili 9000 spice
1 28 oz. can crushed tomatoes
1 12 oz. bottle chili sauce
2 cans dark red kidney beans
1 can Guinness stout. Any dark beer works, but after trial and error, Guinness is the favorite
1 cup chicken or turkey stock
Cheese and sour cream, for garnish
Heat oil over medium heat in a Dutch oven or other large, non-reactive pot. Add ground turkey and brown, breaking apart clumps with a fork. Add onion and green pepper and cook, stirring occasionally, until the onion is soft.
Stir in Worcestershire sauce and cook for 3-4 minutes. Stir in chili spice and cook for another 3-4 minutes.
Add crushed tomatoes, chili sauce, kidney beans, stout and stock. Mix well and bring to a simmer. Cook for 30 minutes, stirring occasionally, to heat through and let the flavors blend.
"We find that the chili is actually better the second day, so making ahead or putting some in the freezer for another meal is a good idea," notes Marks.