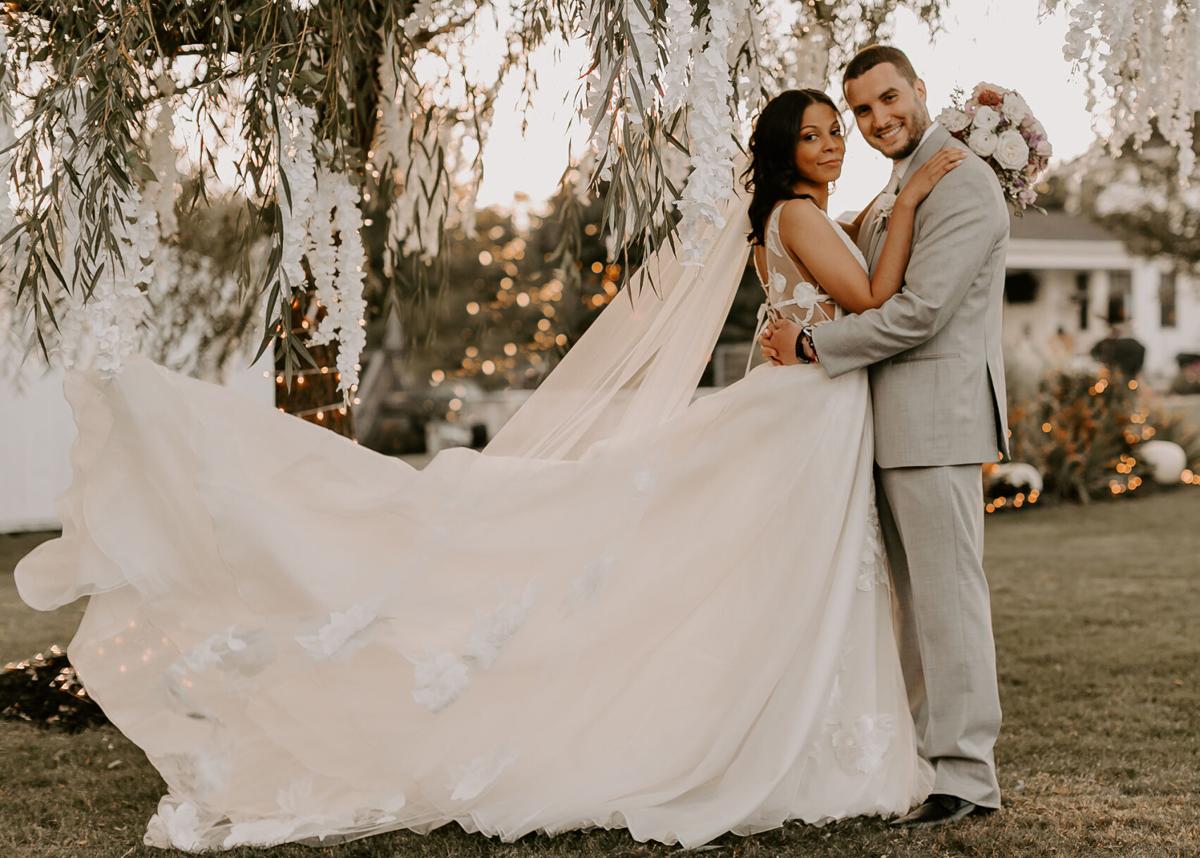 When Ruth Hernandez and Anthony Prohaska first met, it was not love at first sight.
When Anthony made an "Anchorman" joke, she assumed he was a jerk. But as they got to know each other and bonded over their shared love of "The Mummy" movie, they became friends and later started dating.
"The very first day we met, he told me that I was the worst. I heard him say he was going to bring me to the woods," says Ruth.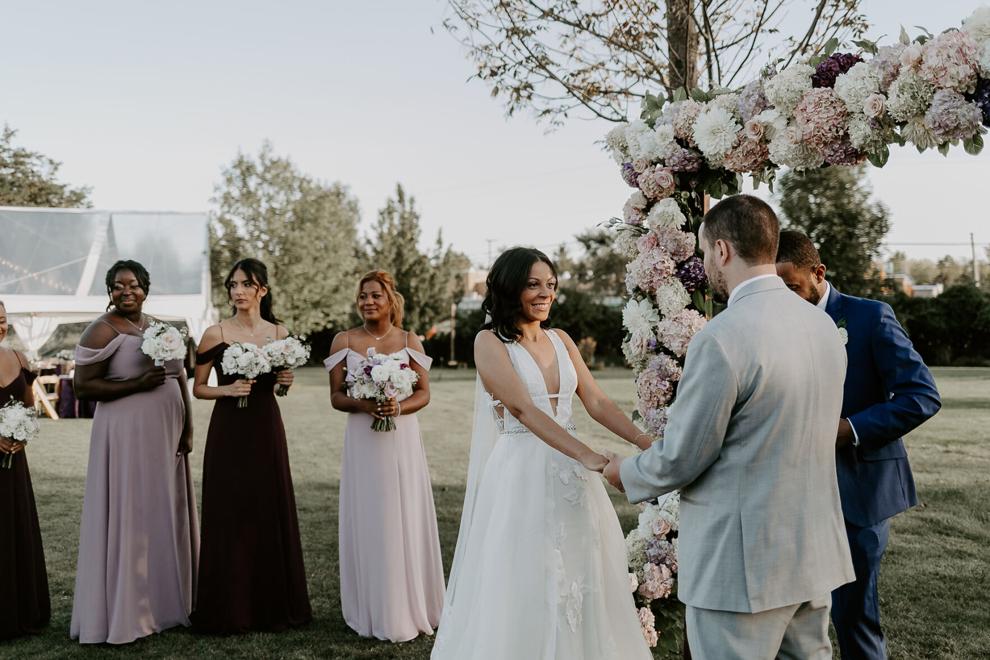 So for their engagement in November 2019, Anthony did bring Ruth to the woods in Sleepy Hollow, an inside joke proposed that brought their story full circle.
Though Ruth and Anthony were living in New York City, they decided to have a destination wedding in Buffalo, where Anthony is from. By February, they had everything set for their September nuptials—but then the pandemic forced them to rethink the entire thing.
They came up with a plan B...and C, D and E, finally landing on plan C, to have a smaller wedding.
"He and I decided we really just wanted to be married," says Ruth. "We didn't want to postpone it."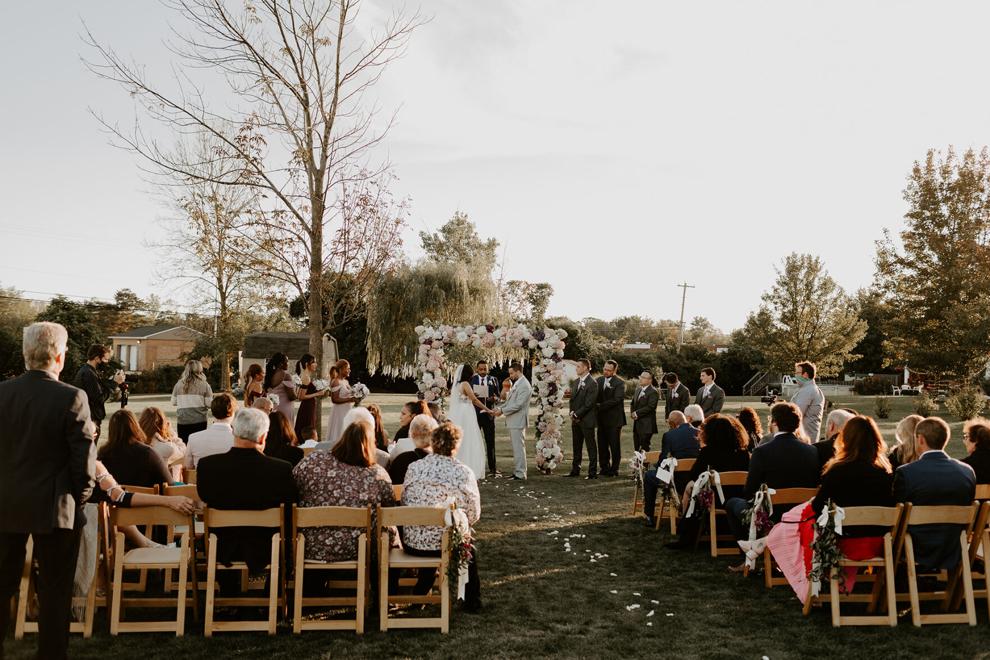 They whittled the guest list down to 52 and changed the venue to an outdoor tent in Anthony's mother's backyard.
"We did everything as planned, just scaled it down a little," she said.
The details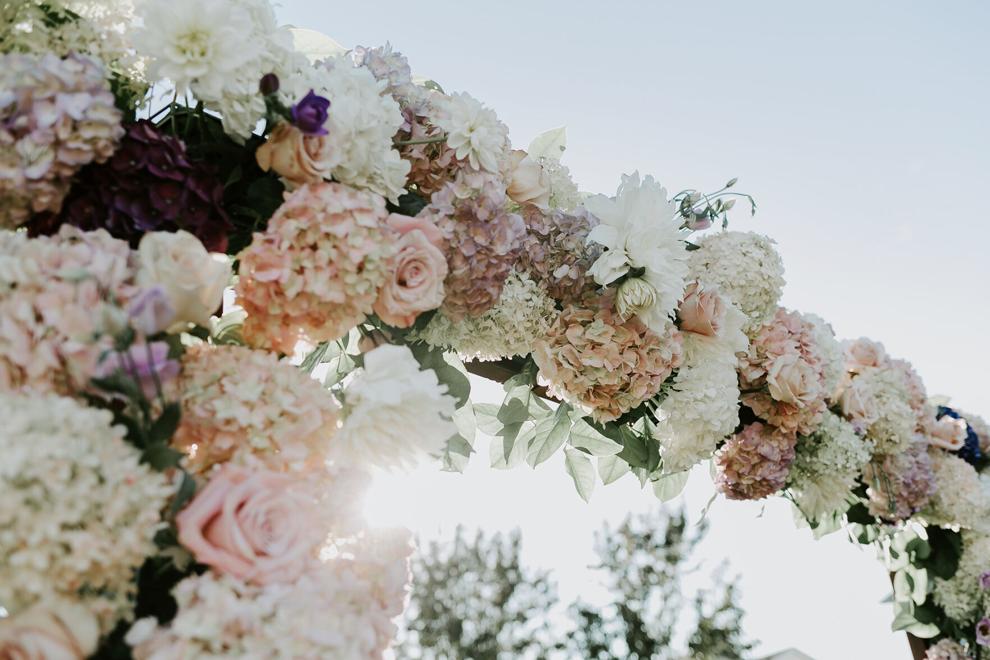 A floral arbor, covered in hydrangeas and garden roses, made the perfect backdrop for Ruth and Anthony's ceremony. With pops of purple, the arbor was a striking piece of scenery and made for beautiful photos.
When it came to the dessert table, the bride and groom did not hold back. The custom setup by B Sweet Designs featured the phrase "Treat 'Yo Self," one of Ruth's favorite phrases, and was covered in cookies, cupcakes, truffles, pastries and more.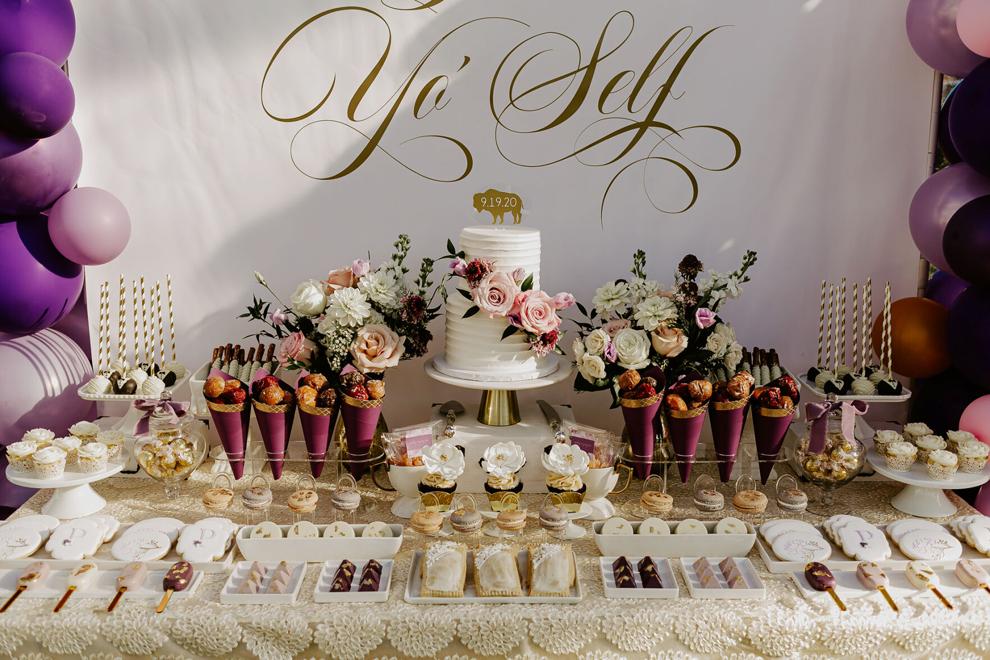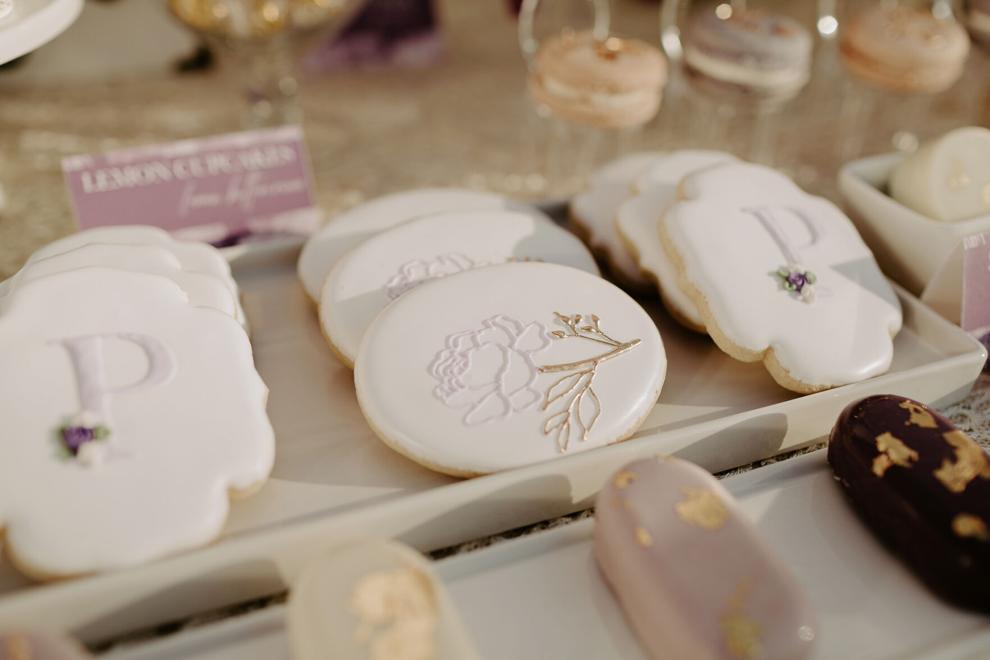 "We got out of hand and picked too many desserts, but it worked out because everyone ate everything," says Ruth.
Ruth and Anthony wanted their wedding to not only be about them, but also about their families and loved ones. They each had both their parents walk them down the aisle, and Ruth danced her first dance with her older brother.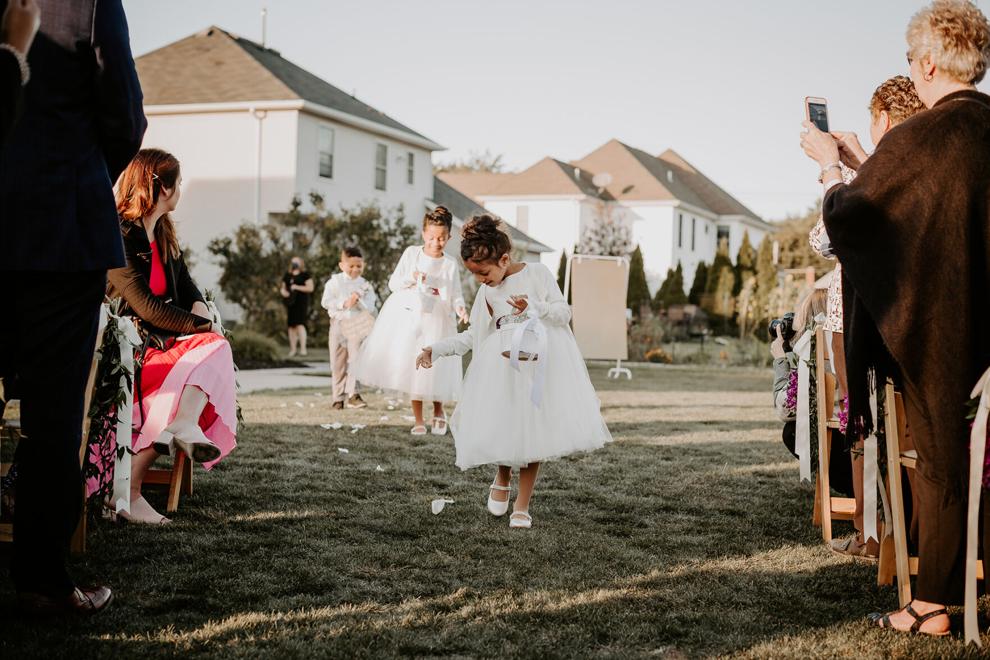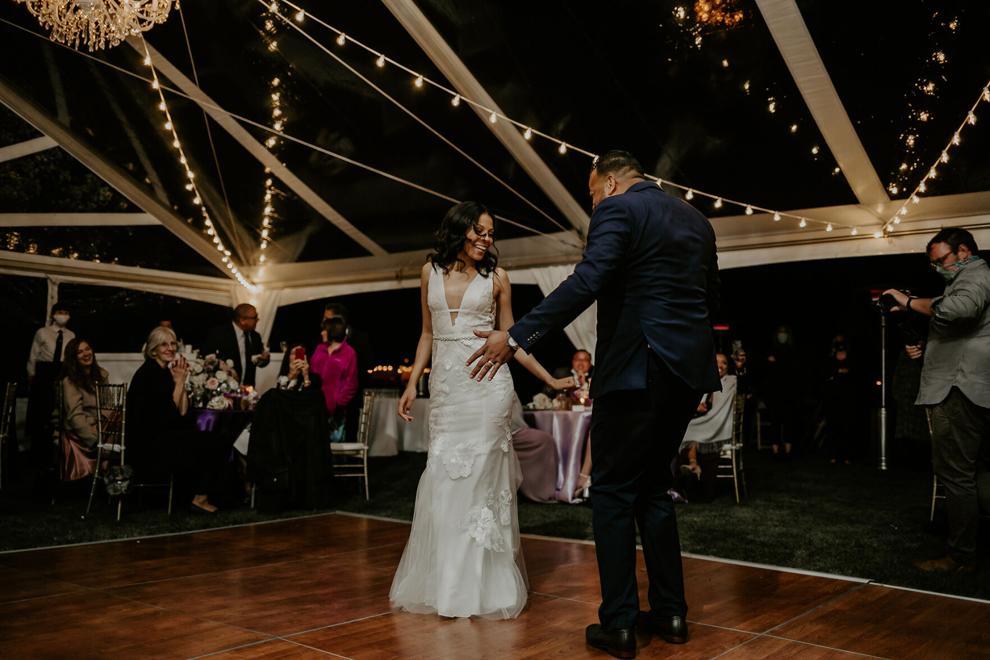 "We tried to incorporate everyone as much as possible," says Ruth.
Despite the stress of planning a wedding during a pandemic, Ruth and Anthony are happy with how everything turned out.
"We were really nervous that we weren't going to be able to bring our vision to life," says Ruth. "We wanted to actually be able to take in the day and enjoy everything, and we feel like we got to do that."
The dream team