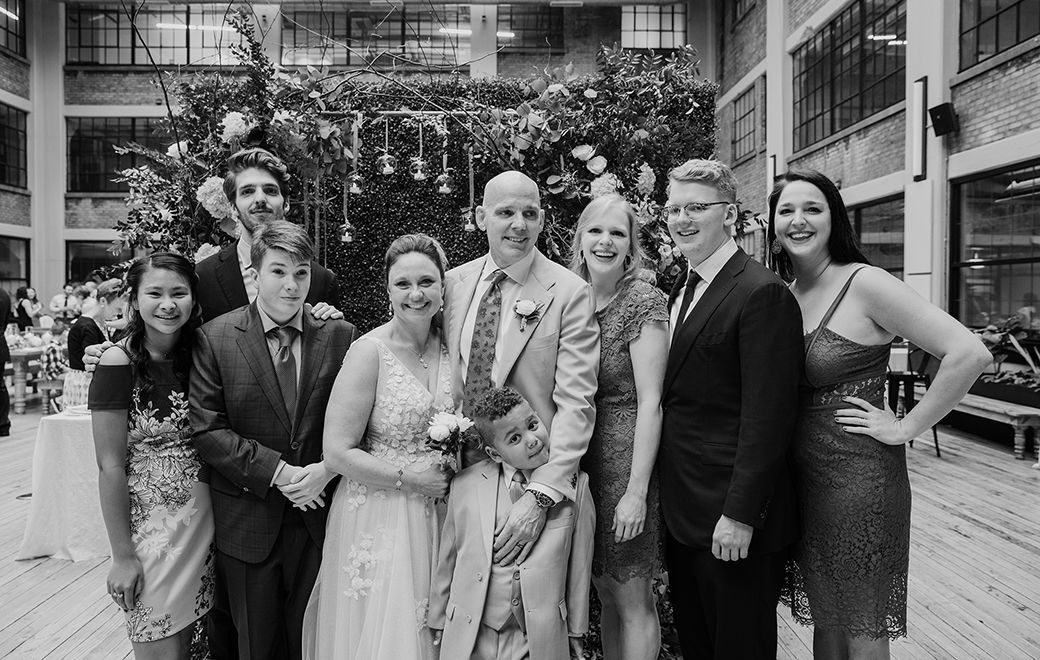 On a date night three years ago, Melissa and Paul—who married in a small affair in 2009 that included only their parents and his siblings—talked about marking their 10-year anniversary with a destination renewal. After a decade together, and their family grown to seven children, the couple wanted to celebrate their union with everyone.
Paul has Scottish ancestry, so that seemed to be the ideal destination. But the plans came to a halt the next day, when Paul was diagnosed with tonsil cancer. With numerous surgeries and treatments on the horizon (he is now cancer free!), the couple realized the destination renewal wasn't in the cards. So they decided to keep it local—and it just so happened that their anniversary fell on a Saturday in 2019.
The West Falls couple first met working at ECMC. They knew of each other, but nothing came of it until years later when they ended up working together again after changing jobs. Engaged after a year and a half of dating and on their second marriages, they knew they wanted to do something different: On June 1, 2009, they tied the knot at Buffalo City Hall.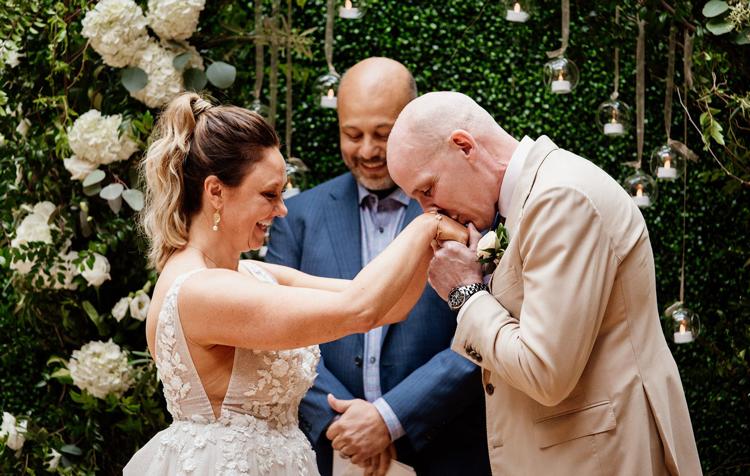 "We knew we wanted to be together and join our families," Melissa said. "We weren't in the market for a big, drawn out engagement and wedding, because we did that before."
For their milestone renewal, Melissa worked with Syrie Roman of Social Maven to incorporate nods to their initial ceremony as well as the 10 years since to create an unforgettable day.
"We were at a stage in our lives that we could create the party we wanted," Melissa said. "We weren't 20 years old and worried about how much dessert was going to cost."
Both Melissa and Paul love traveling to Italy and it served as the theme, which Melissa described as Tuscan-inspired with "romantic, relaxed vibes." With no assigned seats at the reception, the couple encouraged guests to move around and mingle.
Melissa and Paul were elated that all their loved ones, especially their children, came together to finally celebrate their relationship.
"Everyone took the time to be there that we invited," Melissa said. "That was the special part of it, recommitting ourselves to each other with everyone there."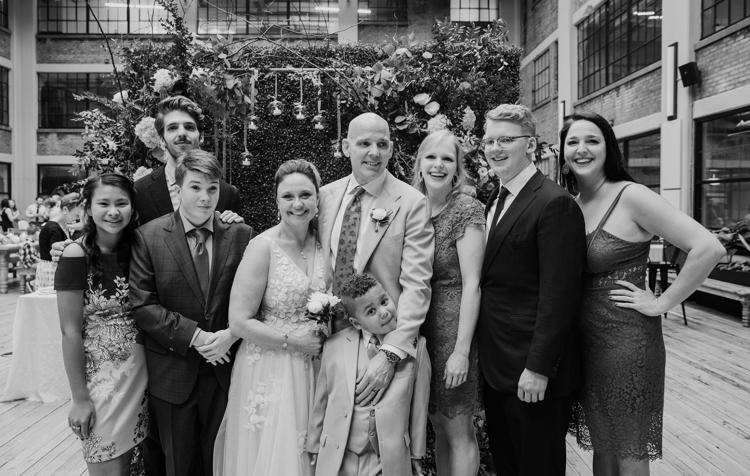 ---
The details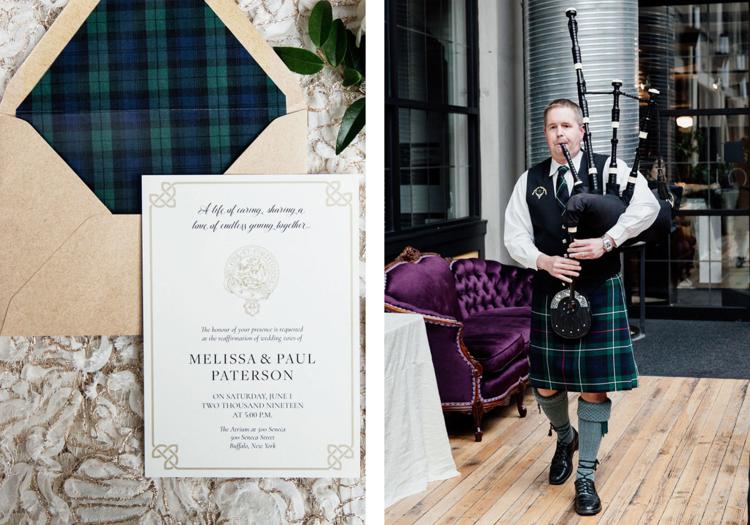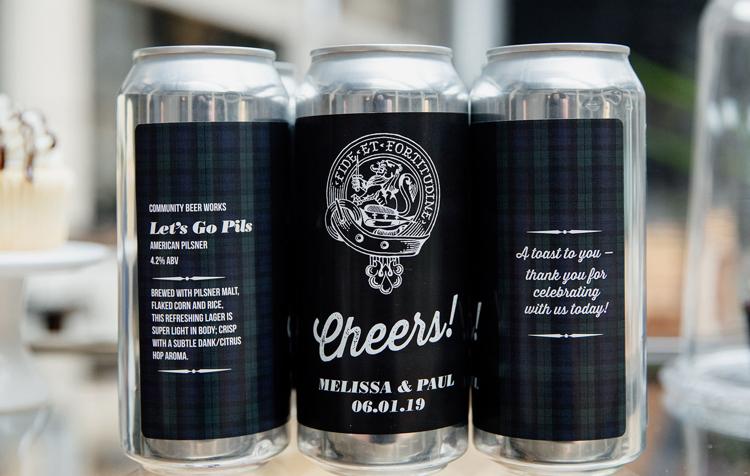 Paul's Scottish background was at the forefront. A bagpiper performed his processional song, and his family crest featured on the invitations and custom beer cans, which were their wedding favors.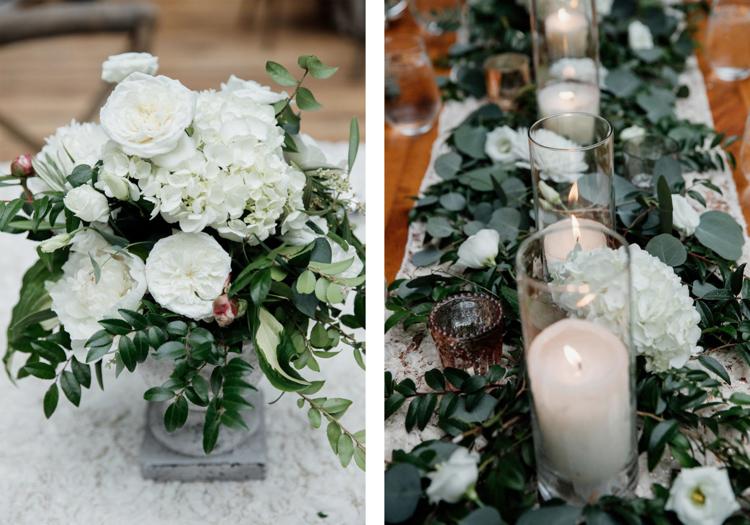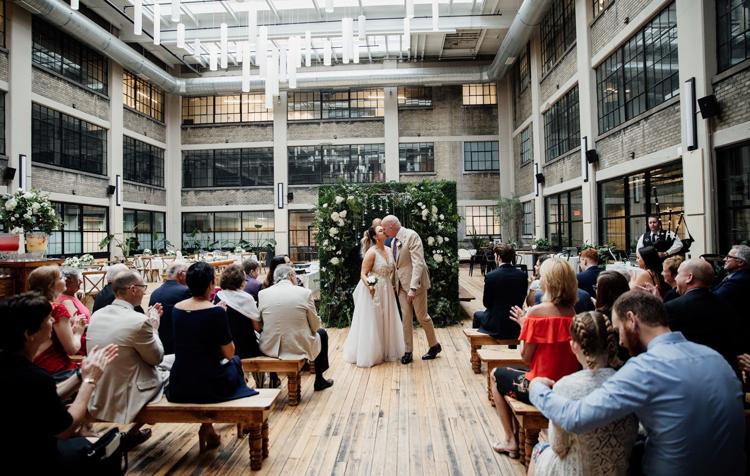 Flowers by Nature, the same florist that created Melissa's bouquet 10 years ago, captured the romance with the stunning floral arbor backdrop. Tea candles hung from the top, illuminating the lush greenery.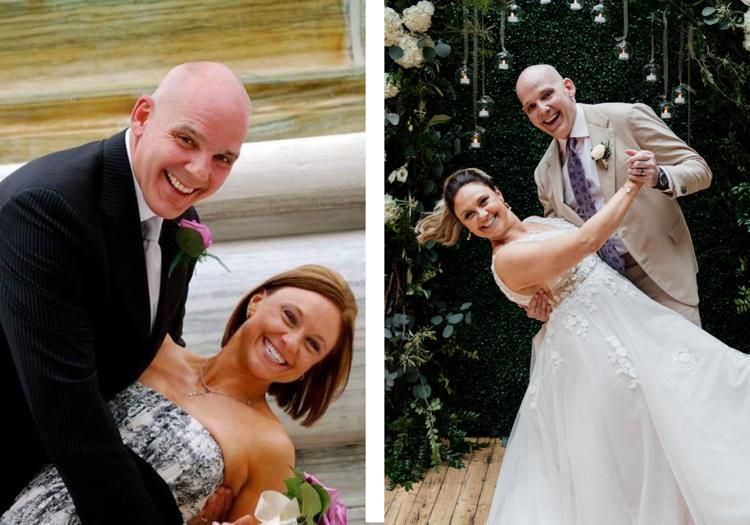 Melissa and Paul recreated their original wedding photo from Buffalo City Hall 10 years ago.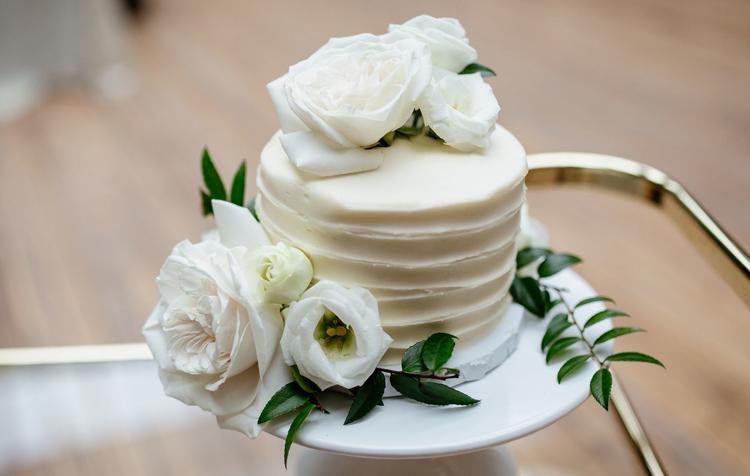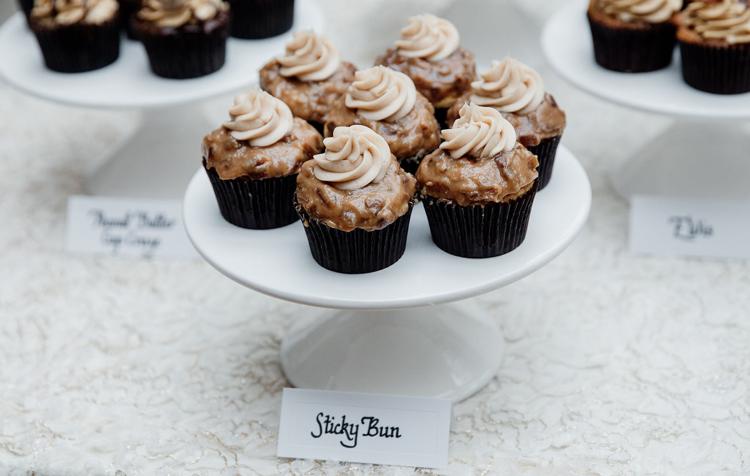 The couple had a small cutting cake and a robust dessert table featuring a variety of cupcakes and custom macarons.
---
Dream team
Who helped the couple make it happen.