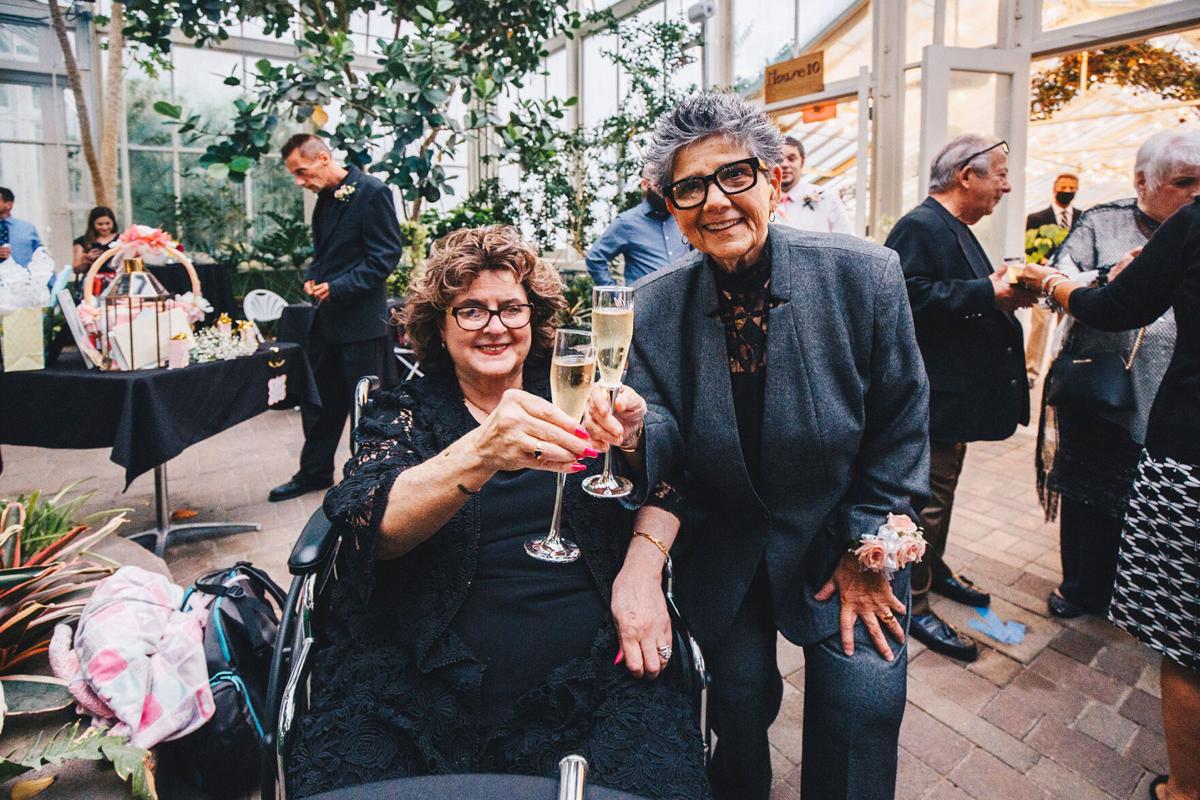 Not many couples end up in a happy 50-year relationship.
Even fewer get married after that kind of time together.
But last September—in the middle of a pandemic—JoAnn Bisesi, 72, and Jeanne Dagonese, 71, finally made it official.
The couple, who met in high school in the 1960s, remained friends, on and off, after graduation. They ended up in the same bowling league; they stood up in mutual friends' wedding ceremonies. As platonic friends, they eventually took vacations together—to the Bahamas, "before it was much of anything," and finally, in 1971, to Toronto, "which is when things really sparked," said JoAnn.
Of course, things were very different 50 years ago for same-sex couples. And both women came from traditional Italian families, where relationships like theirs often went unacknowledged—and unannounced.
"Back then it wasn't the thing," said JoAnn. "It probably would have caused a lot of heartache."
Nevertheless, they found a way to share a life together—to the world, as friends—attending parties and weddings together, privately living as a couple.
"We never spoke of it until this past September," said JoAnn. "Nobody ever brought it up. Nothing was ever said."
Then in 2020, they decided it was time. Jeanne's multiple sclerosis was advancing, and her mother passed away at the age of 91. Jeanne in particular had always wanted to get married.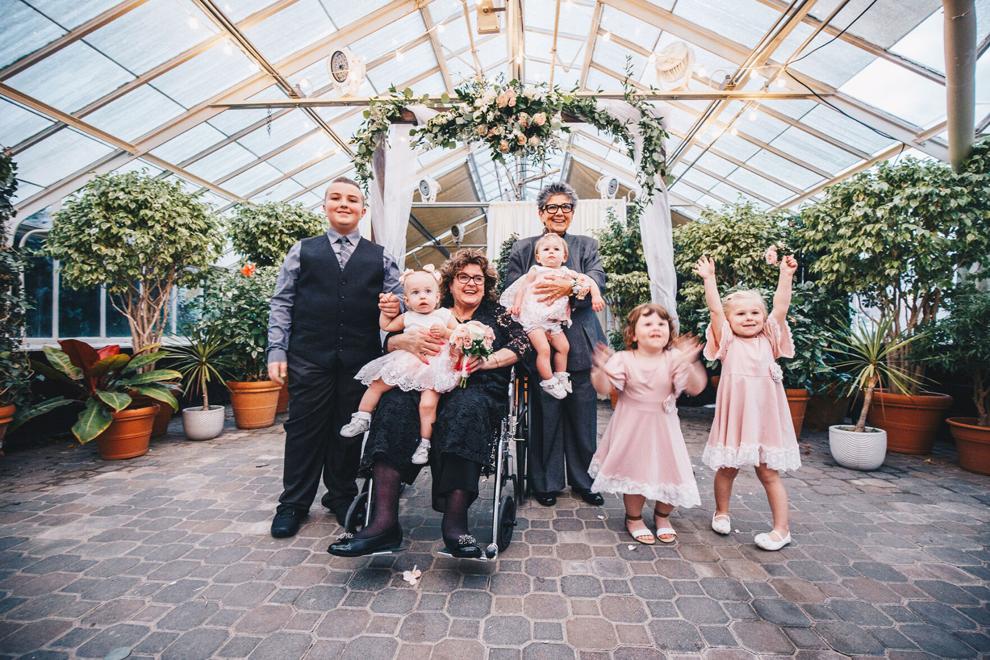 Their family was delighted to honor them. Their nieces got together to coordinate their bridesmaids dresses, and their great nieces served as flower girls. Around 50 family members—including cousins, nephews and Jeanne's aunt and uncle—attended their ceremony and reception, which was held at the Buffalo & Erie County Botanical Gardens. "The gifts—they were just beautiful," said JoAnn.
They didn't go on a honeymoon—Covid-19, and efforts to sell their house and downsize eclipsed that, for now. And not much has changed now that they're married, said JoAnn.
It's more of a mental thing.
"We just have that completeness."
The details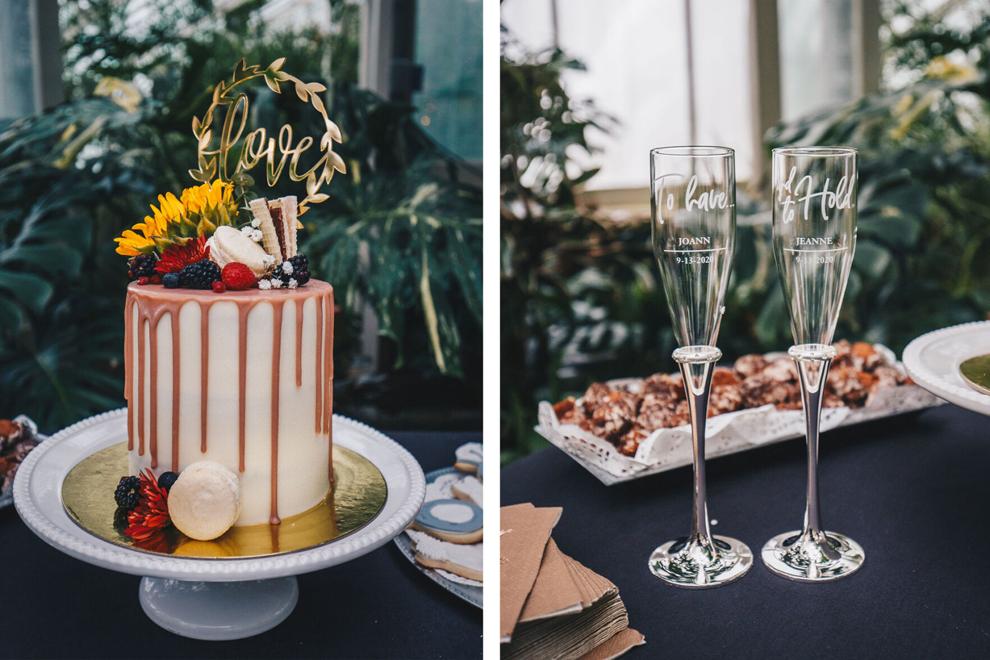 The couple chose the Buffalo and Erie County Botanical Gardens for their ceremony and reception after JoAnn saw an ad for pop-up weddings in The Buffalo News.
"We weren't looking to have a big bash," she said. "It was simple. They did a fantastic job."
The Botanical Gardens provided everything the couple needed for their September 2020 pop-up wedding, JoAnn explained, including the cake, beverages, flowers, photographer and officiant. Family members brought hors d'oeuvres to share during the reception.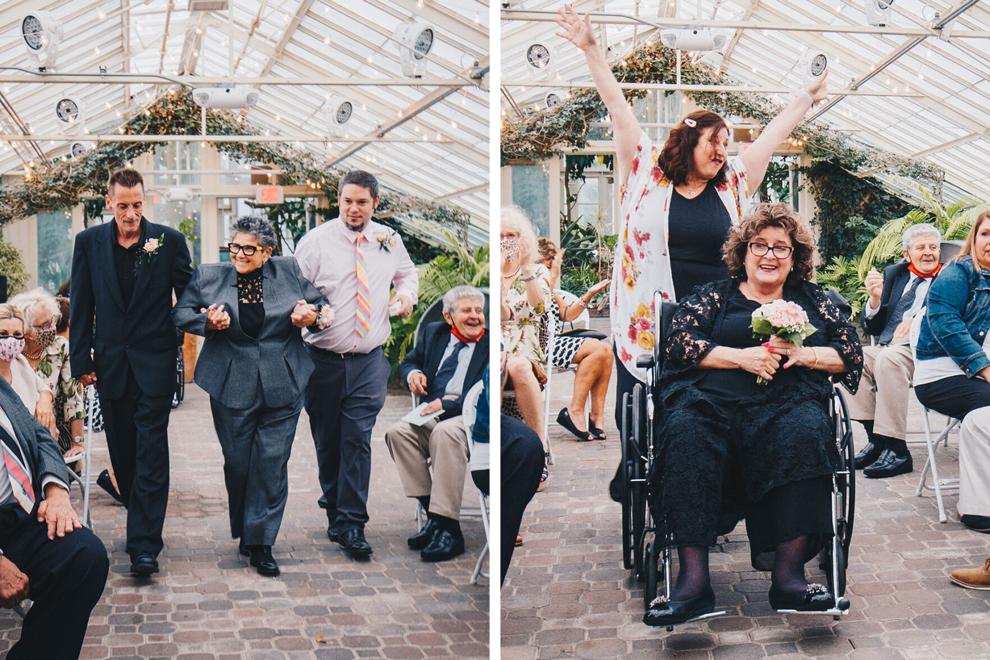 JoAnn and Jeanne came down the aisle to the sounds of their song, "My First, My Last, My Everything," by Barry White.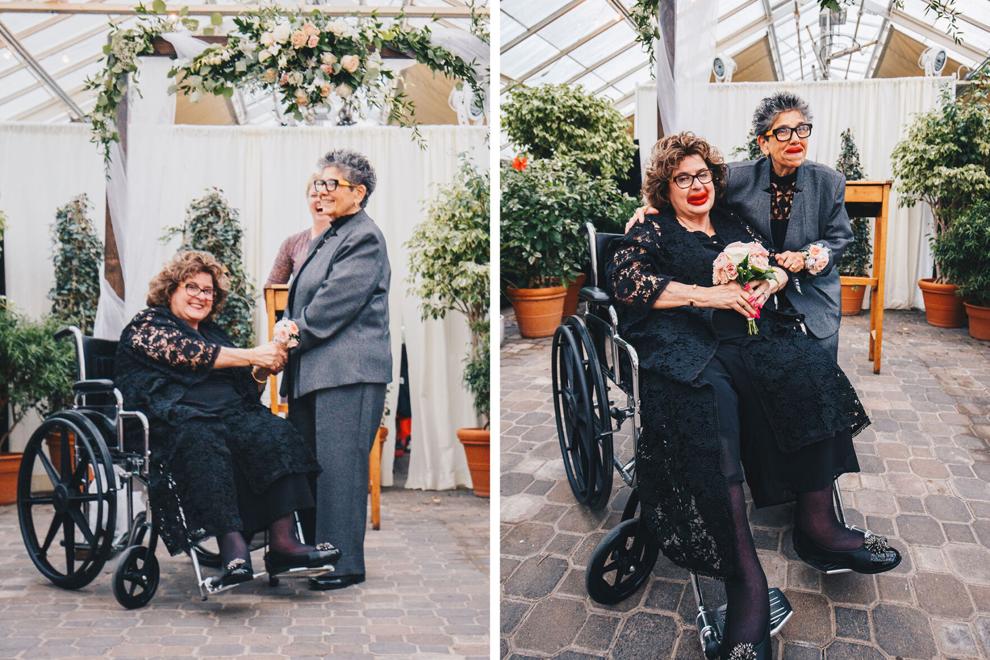 The red wax lips were "a little joke we wanted to do, and it really turned out to be fun," said JoAnn. Instead of kissing in front of everyone, the couple put them on—then when they took them off, everyone in attendance kissed at the same time (including the newlyweds!).