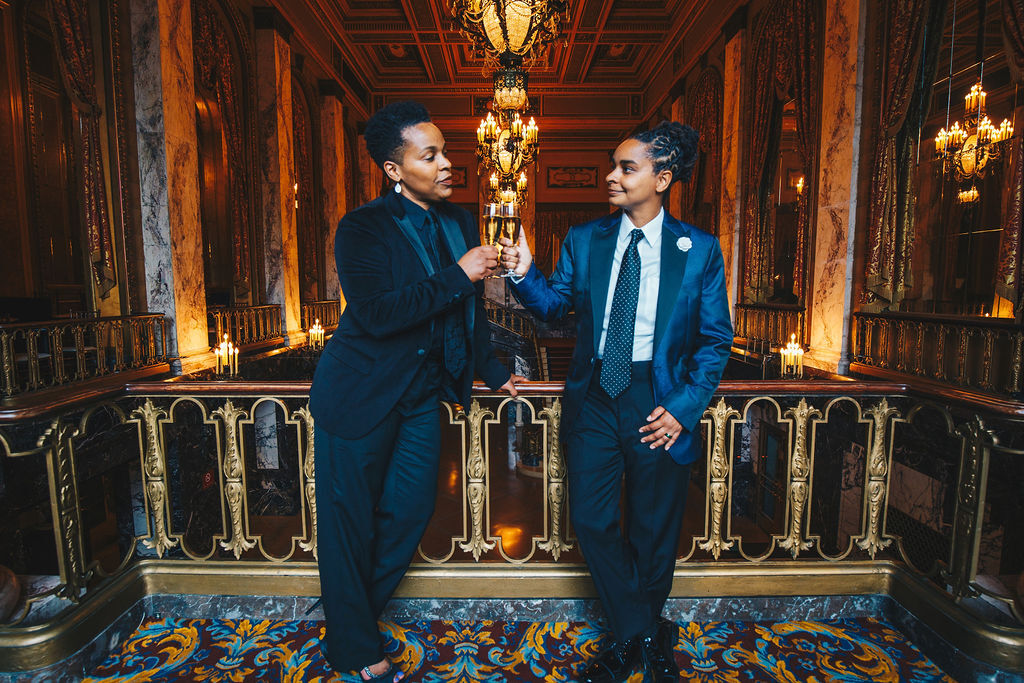 Thembi and Sharron met nearly 20 years ago at a night club in Washington, D.C.
Thembi fell for Sharron's heart and how completely she loves, while Sharron was in awe of Thembi's brilliance and how she injected it into her every quip.
They finish each other's sentences as a couple with a long history does. There were breakups and makeups and even a relocation to Buffalo, New York, for Thembi's job at Shea's Performing Arts Center.
Their story is one of resilience.
"We would get to points where we thought it wasn't working. But we kept coming back and saying, "how about now?" The last time we said that we were both in our 40s and we thought if we can't figure it out then what are we doing? Because we are clearly committed to each other," said Thembi.
They felt the universe was echoing this sentiment. The Covid-19 health crisis thrusted everyone into a new normal where nothing was guaranteed.
With the curtains closing on touring shows and postponed and cancelled weddings, Thembi and Sharron had the opportunity to have an intimate elopement at Shea's with family and friends joining via Zoom.
The couple jumped at the chance to put their love at center stage.
"For us being an African American, same sex couple and getting married at Shea's was so significant. We don't know what little girl will see us and feel validated. To sit and be present in those places, that is what change, movement and justice feel like," said Thembi.
Sharron completes the thought. "It's what 2020 was. But we can find joy, calmness and peace even in a year like that."
The details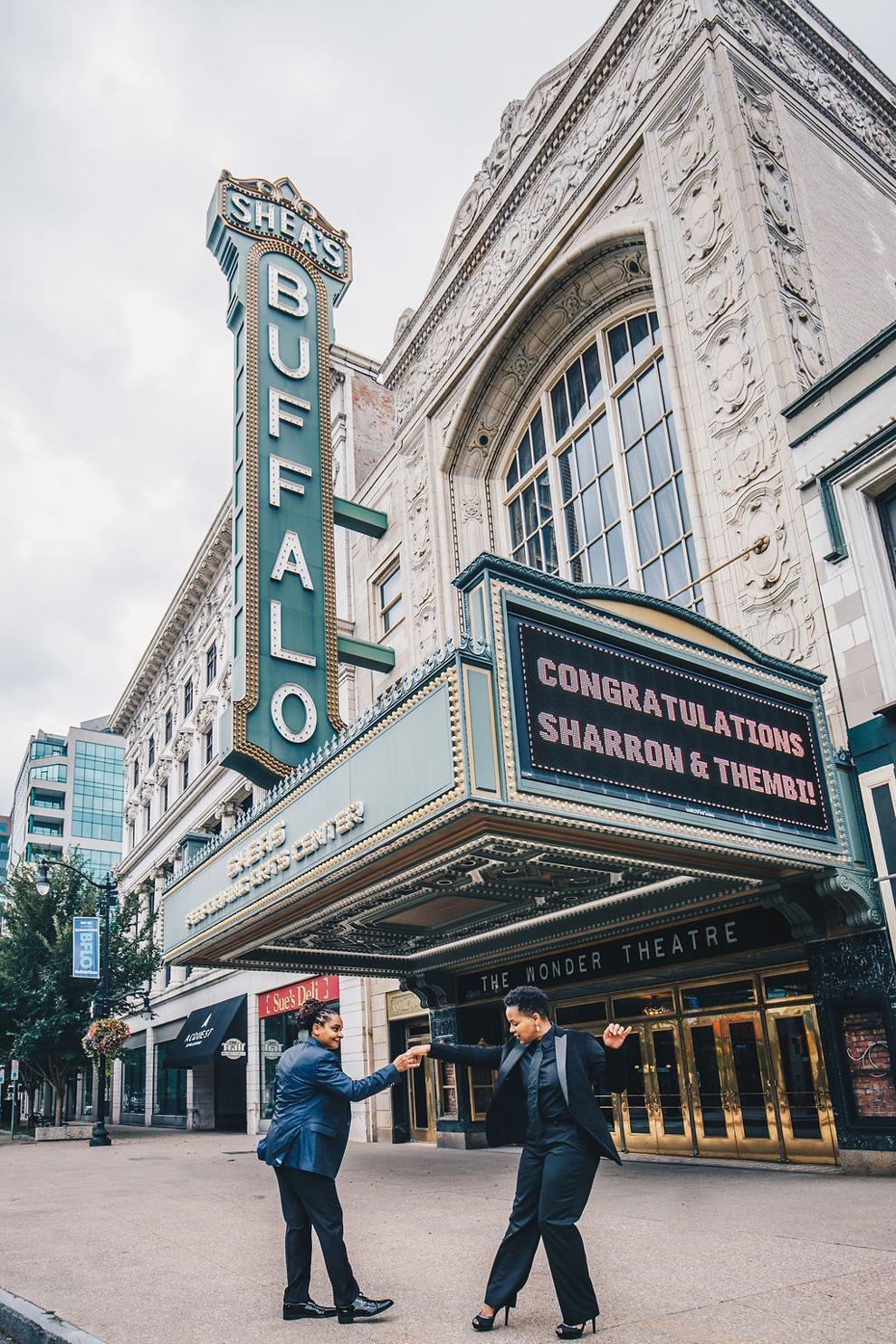 Thembi (right) and Sharron (left) felt truly seen by their photographer, Alana Adetola Arts Photography. "We didn't want to do the whole 'norm' thing and feel one-dimensional. She got that and handled us with such care," said Sharron.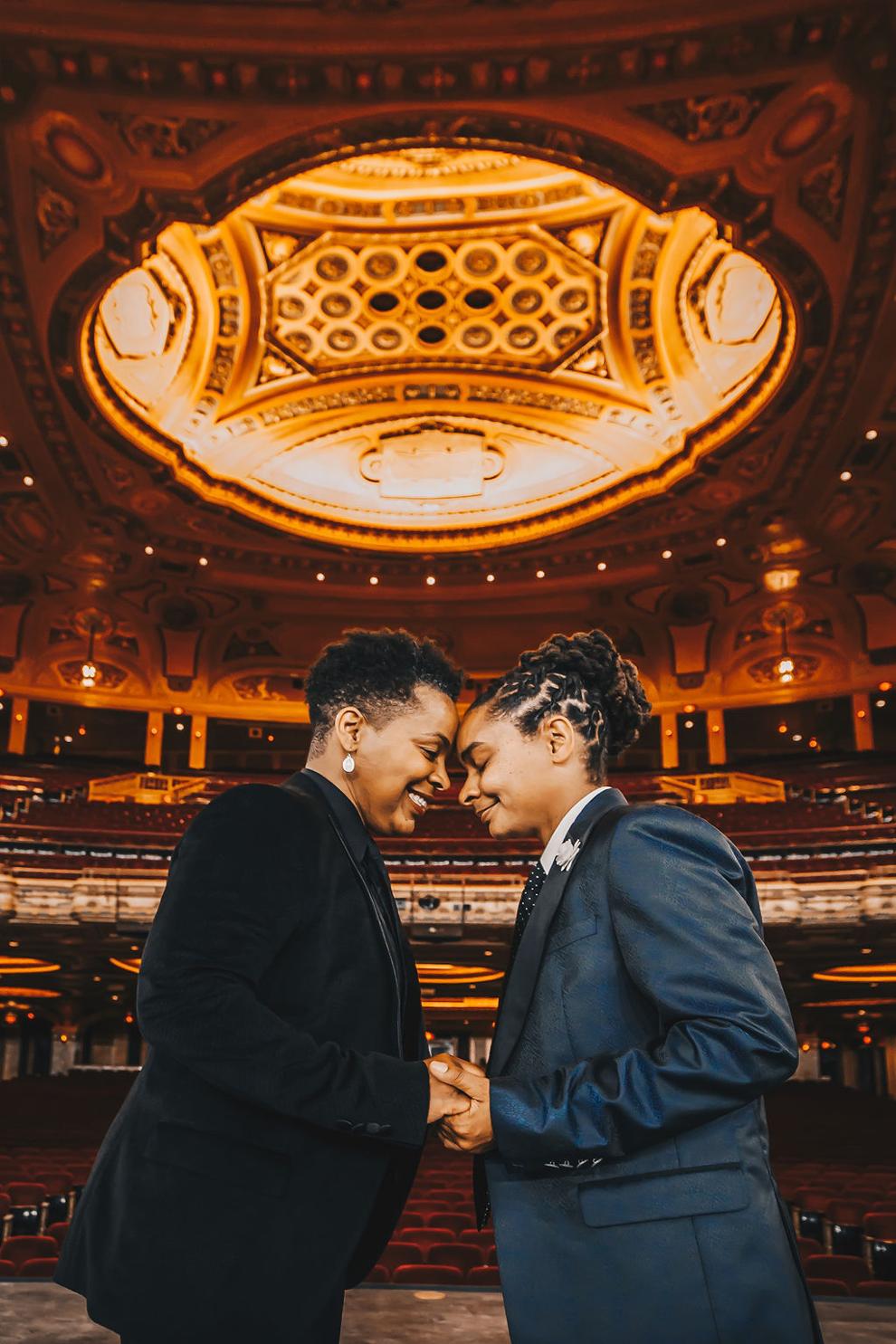 Now presenting Thembi Duncan and Sharron Evans Duncan! The couple shined at center stage as many stars have before them.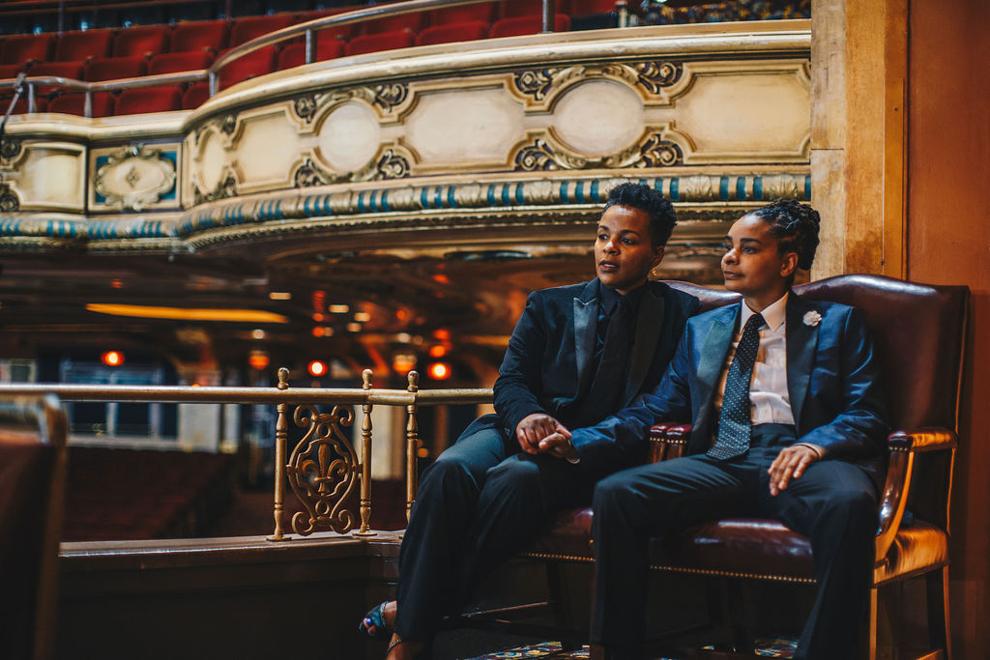 The couple's favorite shot was taken from the box seats. "I love how we are looking forward. It feels like we are looking ahead to the future. It's confident, unified and empowered. It's so us," said Thembi.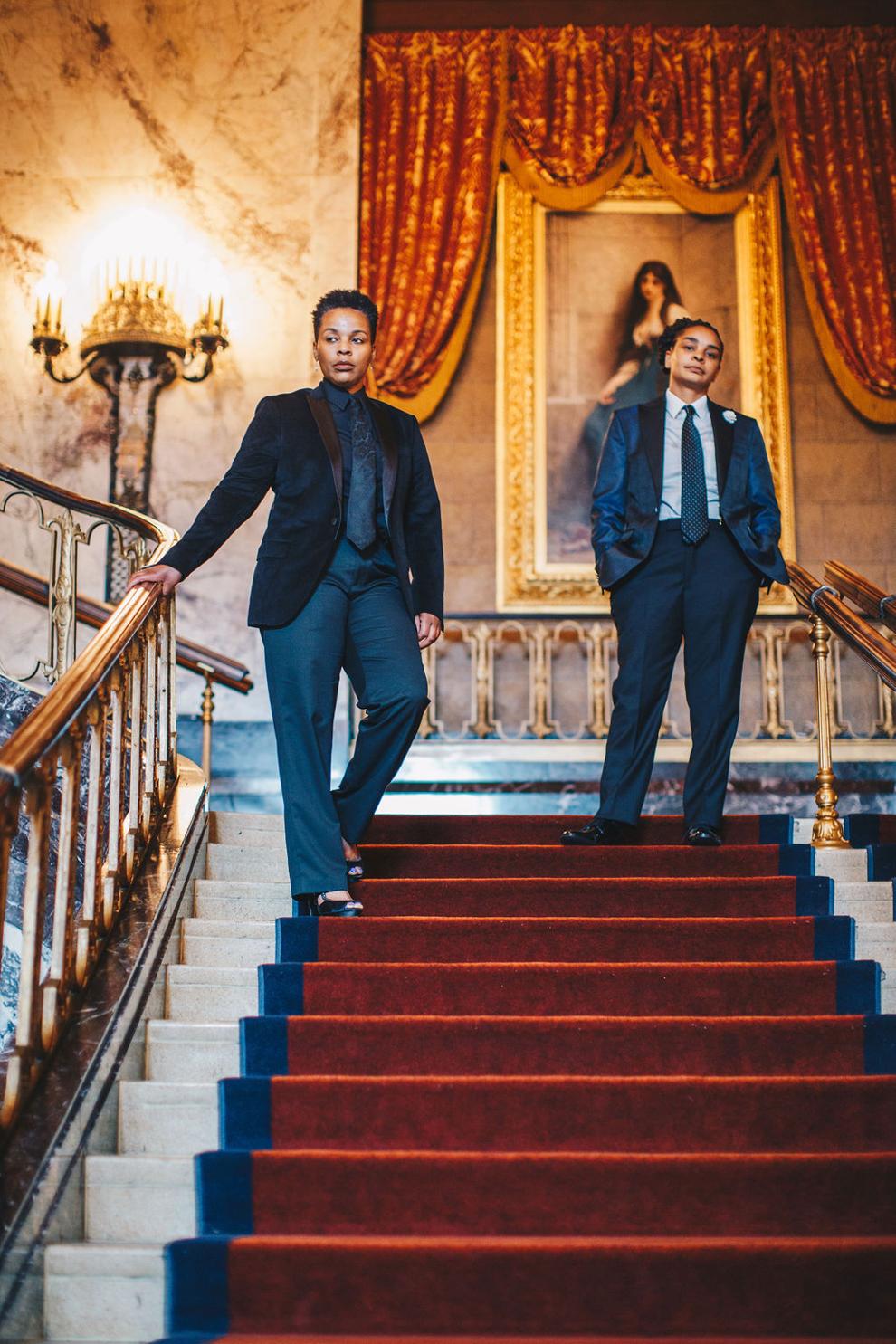 Thembi (left) was planning on wearing a white dress, but it never felt right. "With us, there was no assumption that one would wear a white gown and the other would wear a tuxedo. We had more space to decide what we wanted to do and I took the space and said I am wearing a jacket with heels," said Thembi.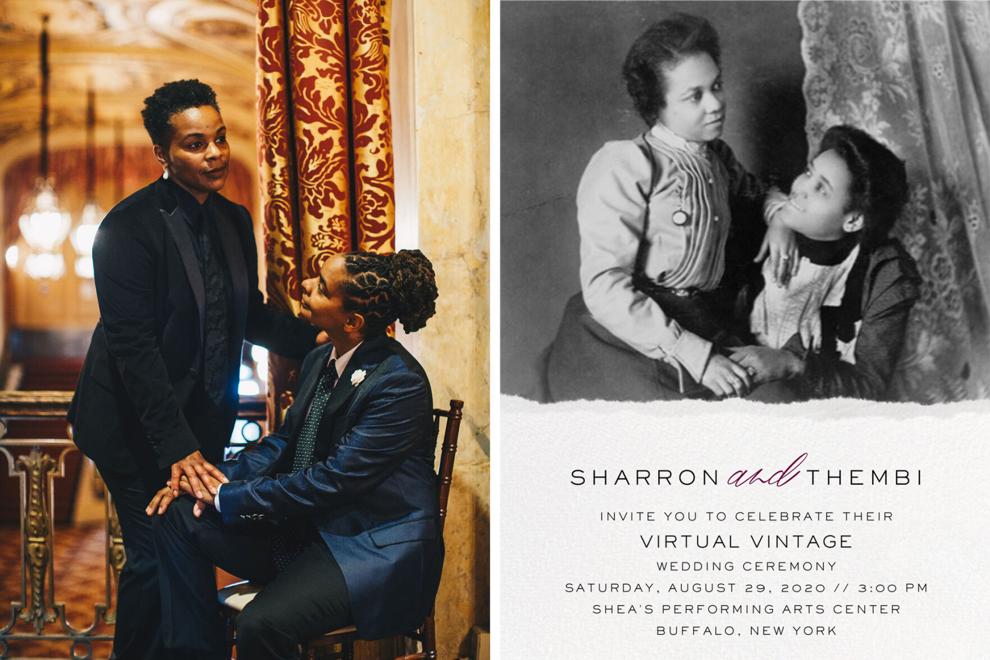 The couple even recreated a vintage photograph of two women that appeared on their evite.
The dream team
Officiant / Nick Occhipinti
Tungsten Carbide Rings / Nuncad