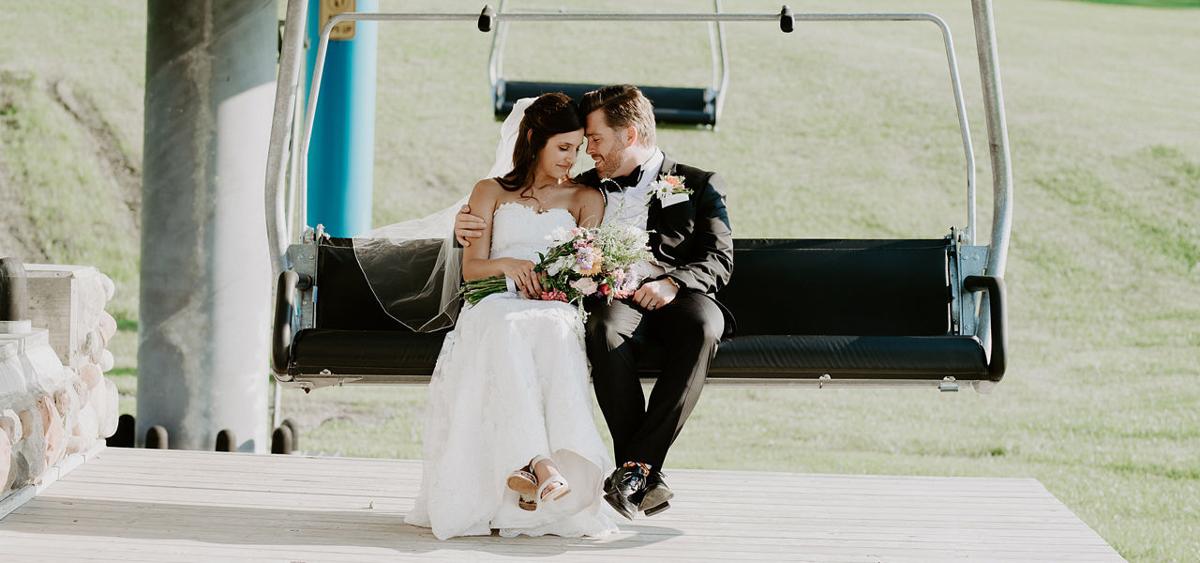 For some couples, a wedding vision comes together around a song. A specific date. A color.
For Jennifer and Karl Gesing, the vision was all about their guests.
"From the start, we wanted to make our day special for us, but a priority was to make sure our guests felt appreciated and thought of in the planning," said Karl. "We were adamant that they would be able to enjoy the wedding elements that we have most enjoyed ourselves."
When speaking with Karl and Jennifer (formerly Jennifer Gostomski), this focus quickly begins to make a great deal of sense. The word "friend" comes up often as the couple describes the path to their August 2018 wedding.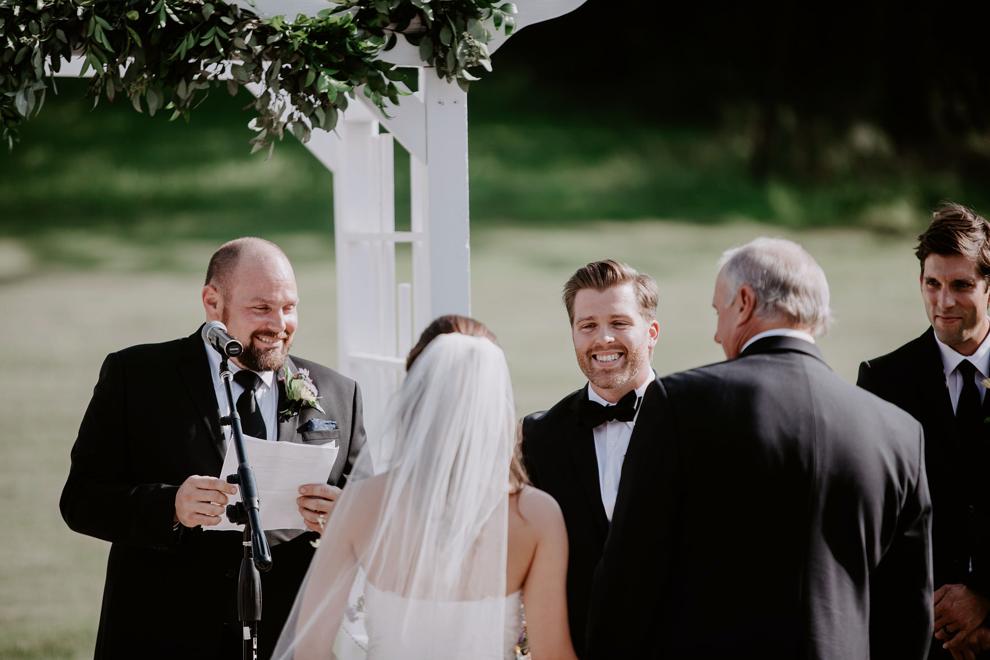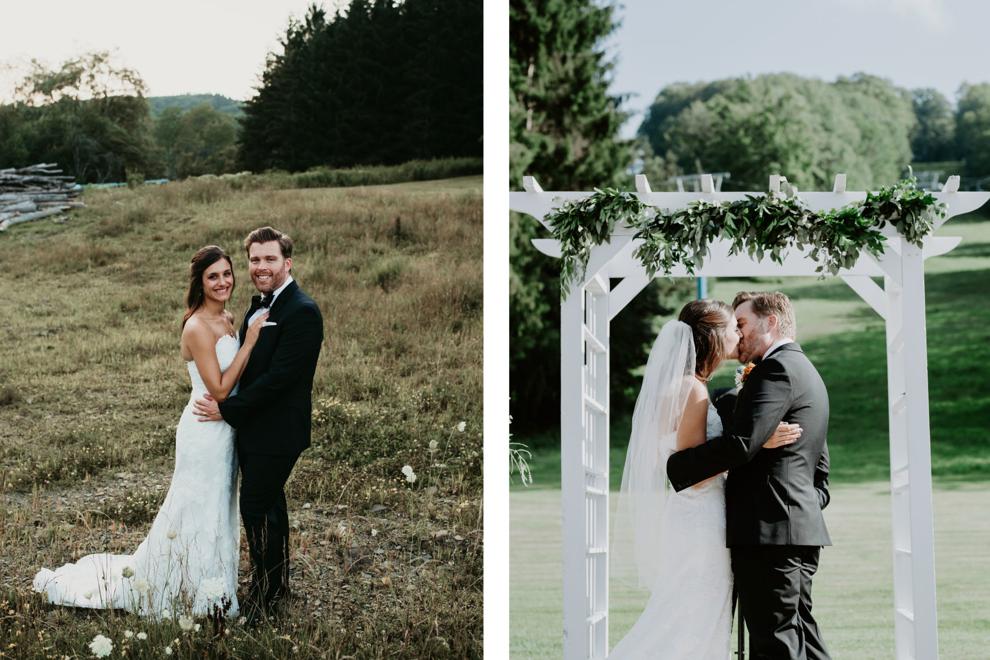 They met through friends in 2014—the teachers were among a shared social circle of new hires at the same elementary school. When Karl proposed three years later, the setting was a lakefront restaurant owned by mutual friends. And when the couple married on a sunny Saturday, they reveled in the presence of 148 friends and family.
"It was fun to take a minute, look around and see everyone enjoying themselves," said Jennifer. "That gave us a lot of joy."
---
Jennifer & Karl
HoliMont Ski Club, Ellicottville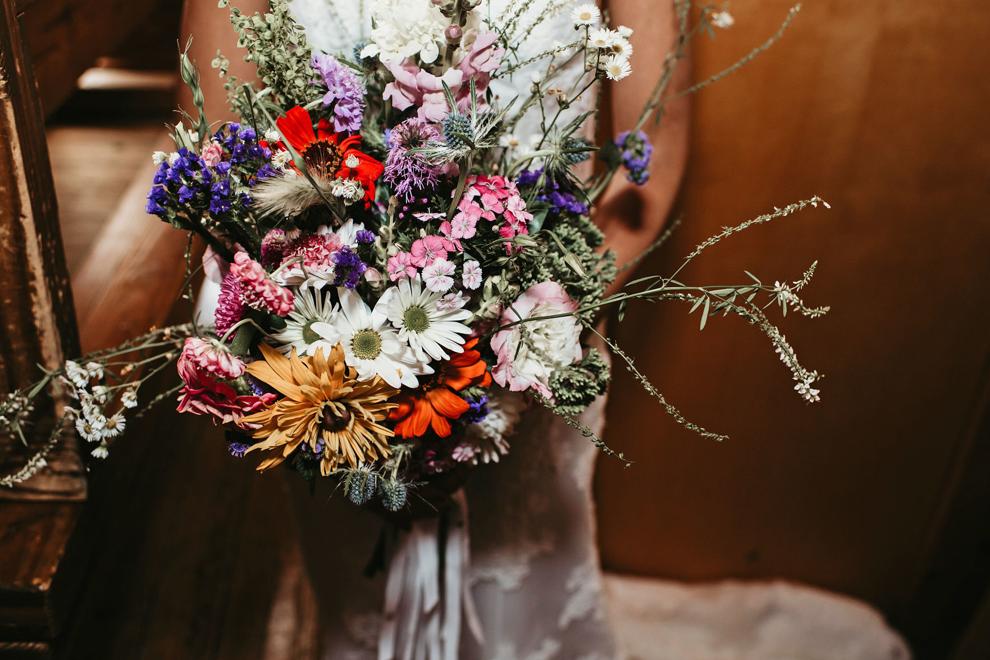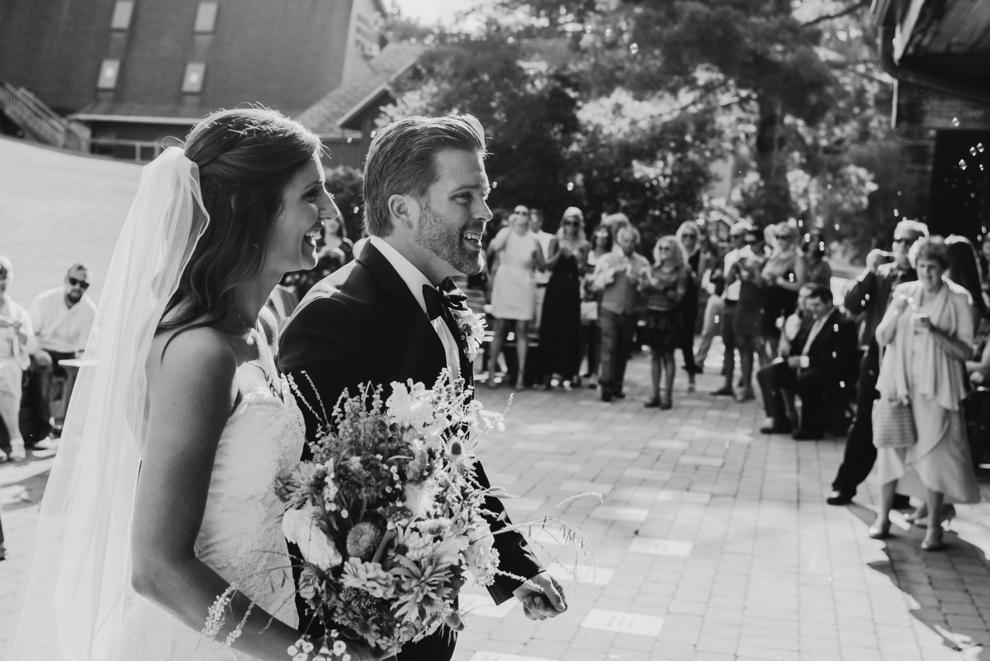 Over the course of the planning process, a "vintage and wildflowers" theme emerged. Just a short drive from their Ellicottville home, HoliMont Ski Club provided a beautifully complementary setting: mountain views for an outdoor ceremony, and a wood-beamed chalet for a lively and rustic reception.
Fittingly, friends were on hand to bring key elements of Jennifer and Karl's vision to life, from the officiant (best man Chad Gardner), florals and custom signage (Laura Kelley), to Jennifer's bridal makeup look (Casey Carlson). And the wedding cake featured an especially sweet touch: The two-tier concoction was created by Leah Gesing and Melisha Stoltenburg—Karl's mother and cousin, respectively.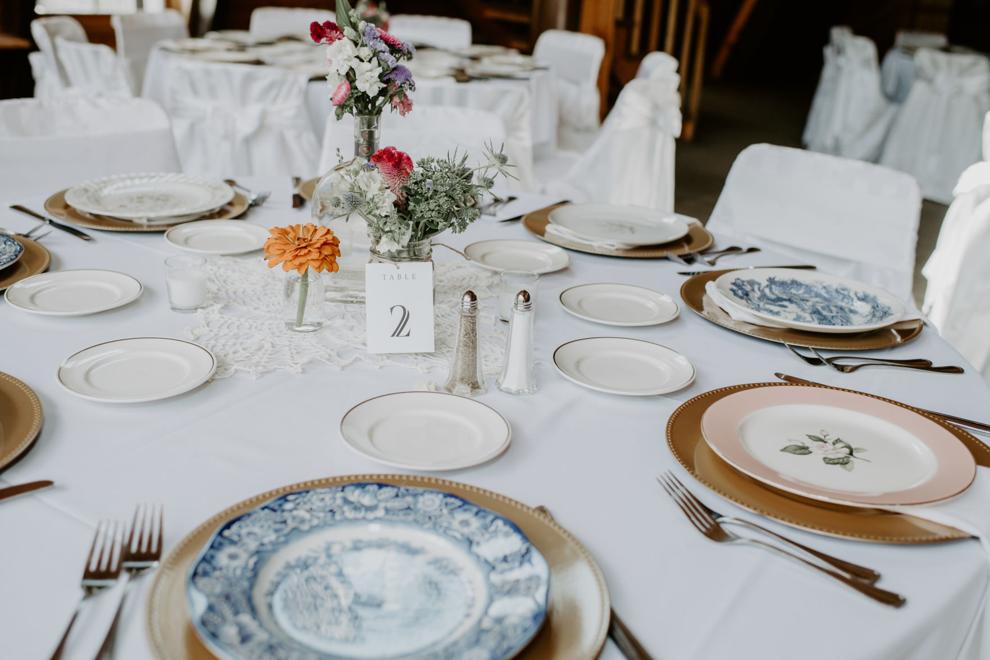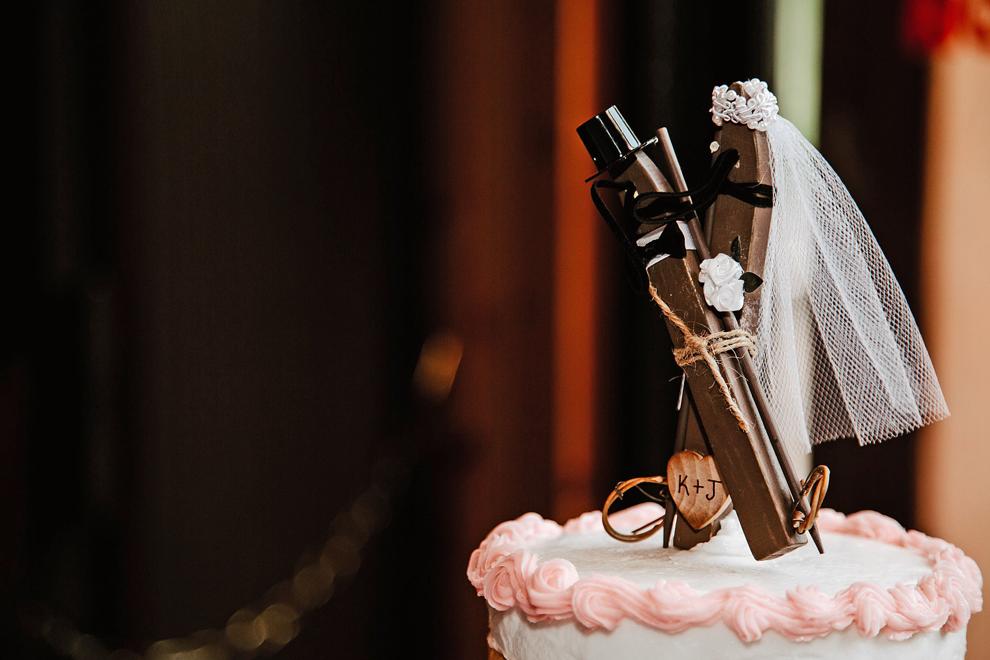 The result? A truly custom affair that celebrated a special love story and the spirit of friendship. It was an incredible sight, said the groom.
"It made my heart happy," Karl said, "to see those I love interacting and enjoying a special day for us."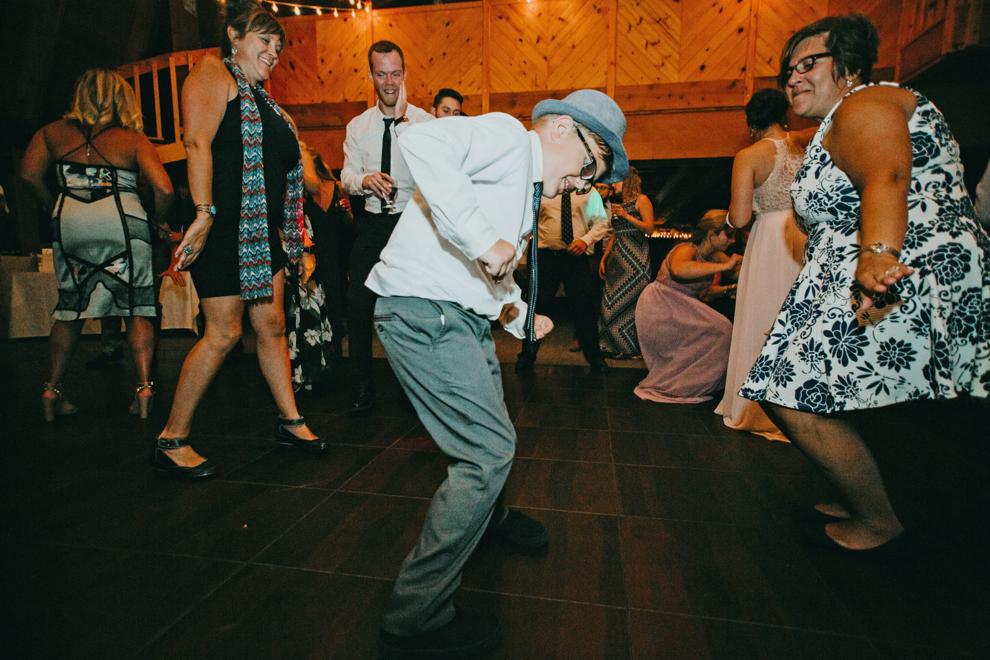 ---
Dream team
Who helped the couple make it happen
Florist & Signage Laura Kelly (friend)
Cake Leah Gesing (Karl's mom) and Melisha Stoltenburg (Karl's cousin)
Bridal Makeup Casey Carlson (friend)