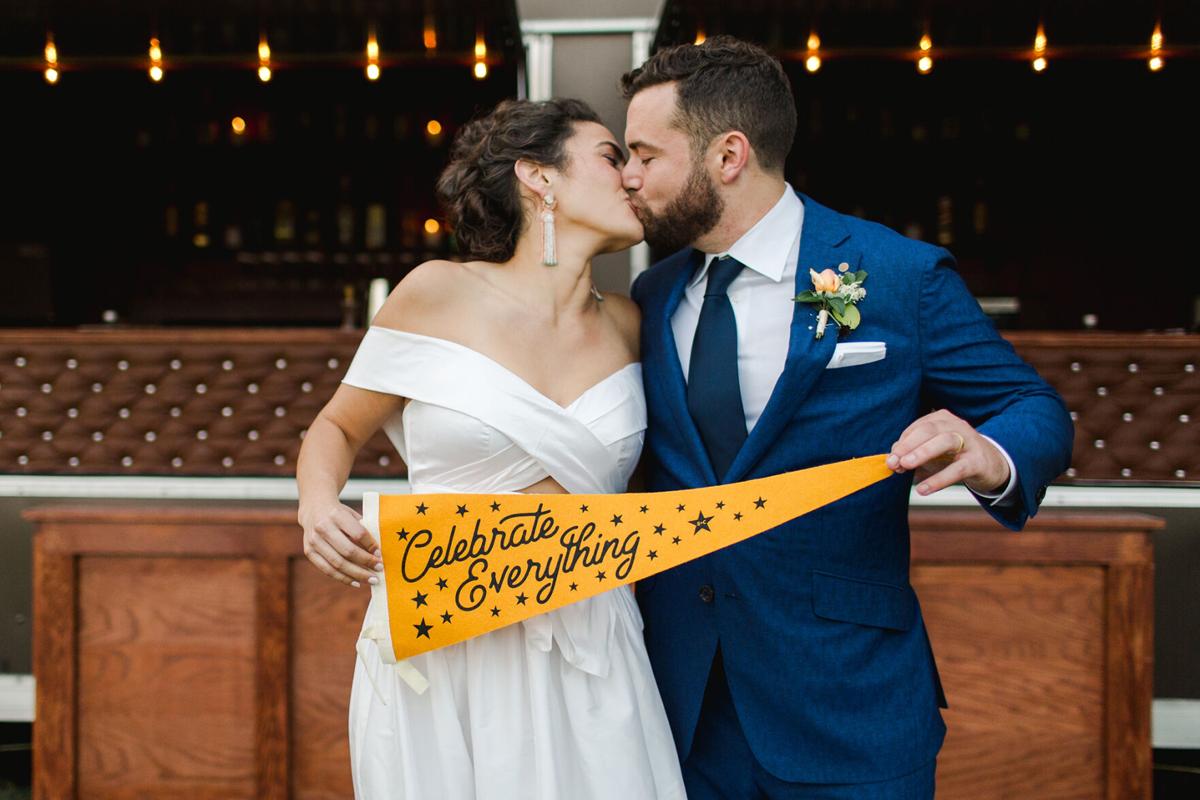 Shanna Rifkin and Caleb Frankel met at their best friends' wedding and have been together ever since.
Though in the beginning of their relationship, this rarely meant together in the same city. It was long-distance for quite some time with Shana in Buffalo and Caleb in Chicago.
From coordinating meetups every other weekend to finding the perfect local florist to send flowers from, the couple became masters of logistics.
This was tested while planning their wedding during a global pandemic.
But Shanna and Caleb approached it with their signature "Let's make it happen" attitudes.
"We knew we wanted to marry each other and we didn't want to wait. Once that was the baseline, anything above that was just a cherry on top," said Shanna. "It was important to do this for us and for our families, especially in a year where it was harder to find joy and celebrate and be happy."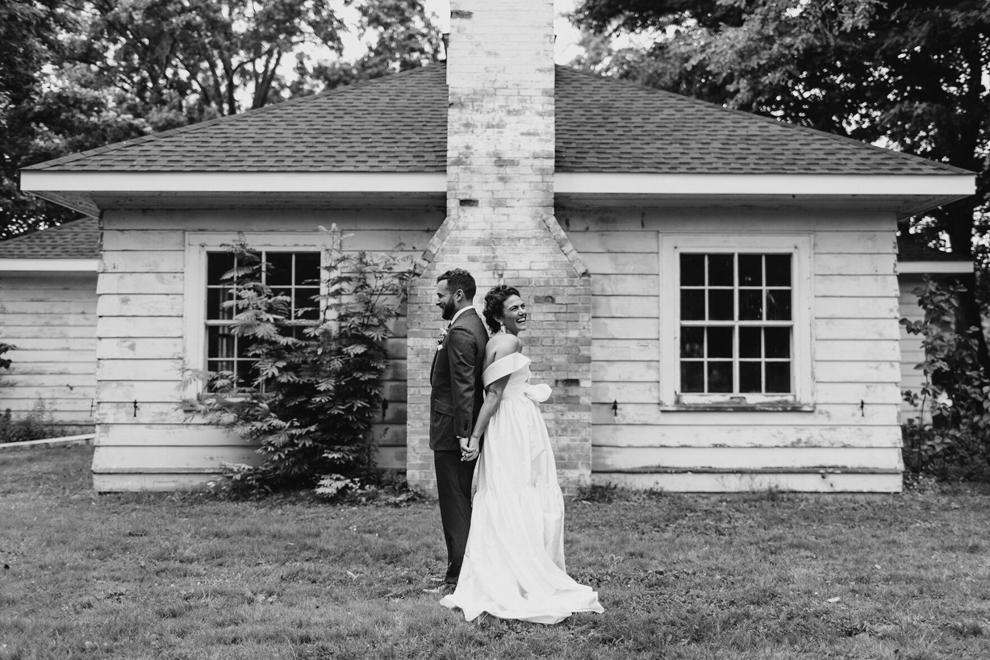 With a 300-guest wedding no longer an option, they had to modify for their big day at Knox Farm. Shanna and Caleb understood that while you can't pick and choose with family members, you can with friends. Their list eventually evolved into 25 guests, which included just their immediate family and a handful of close friends.
After that decision was made, the couple shifted their focus to how they could both meaningfully incorporate guests who would not be able to attend in-person while still celebrating those who could.
Shanna and Caleb accomplished this with incredibly personal and intimate touches for both sets of guests. There were quiet blessings given by grandmothers over Zoom and cozy but socially distanced loveseats for attendees during the ceremony.
"It really forced our hand to create a wedding that was special to us and that appropriately involved the people that mattered most," said Caleb. "It didn't feel like a 25 person wedding. It felt like exactly the wedding we were meant to have."
The details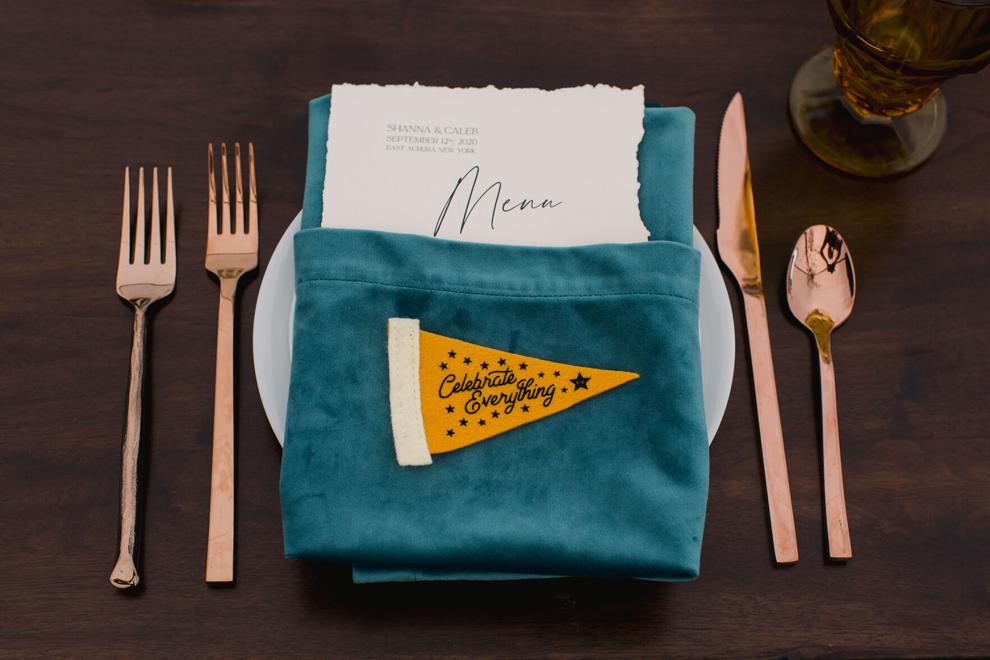 "You have to find ways to celebrate everything, however you can and whenever you can. This was my grandpa's motto and we embraced it for the wedding," said Shanna. Guests were also given a mini Oxford Pennant featuring the saying.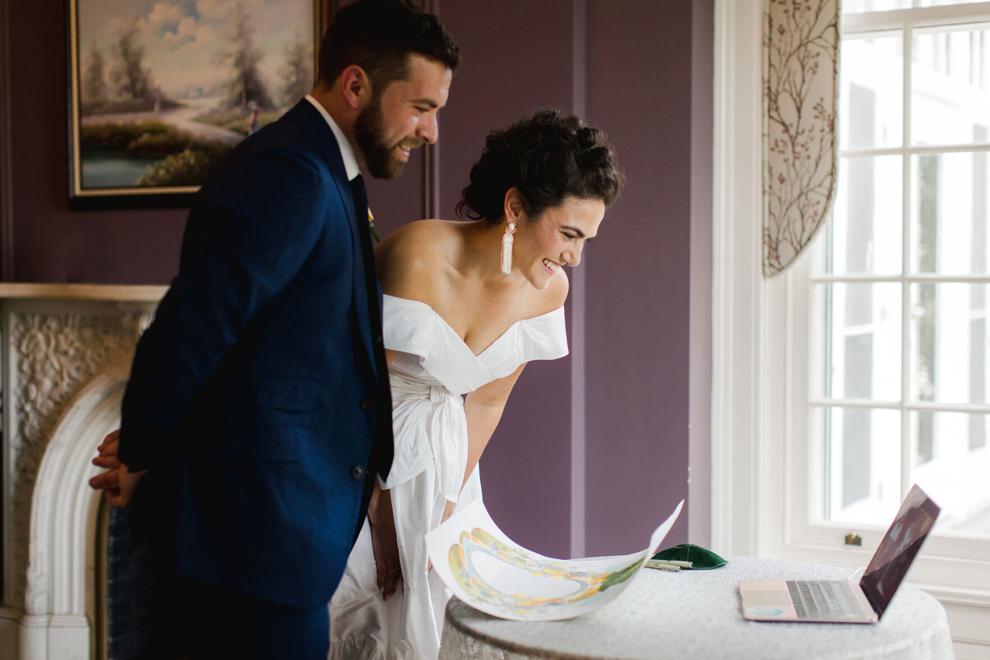 A ketubah is a Jewish wedding contract. Shanna and Caleb asked their grandmothers to give a blessing via Zoom during this portion of the ceremony, so these special women could be part of their big day.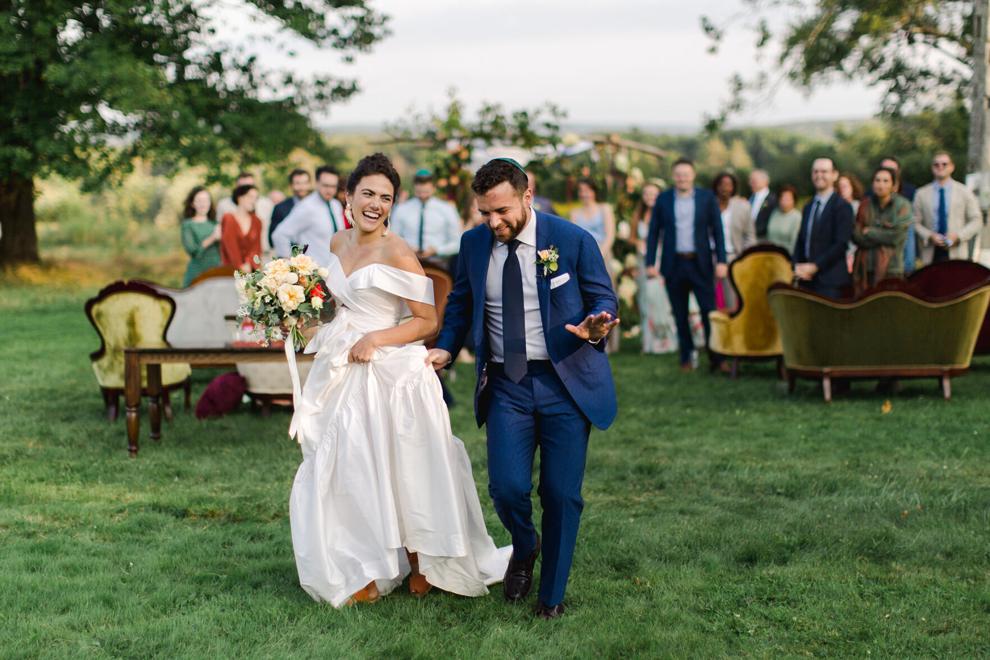 Shanna and Caleb boogied past plush loveseats to Miguel's "Pineapple Skies."
Loveseats were the perfect choice. "Benches and chairs were offered, but we thought the couches would help us create sitting areas where guests could be with their plus one, but separated from other groups. Plus, they are a visual representation of us. We are funky," said Caleb.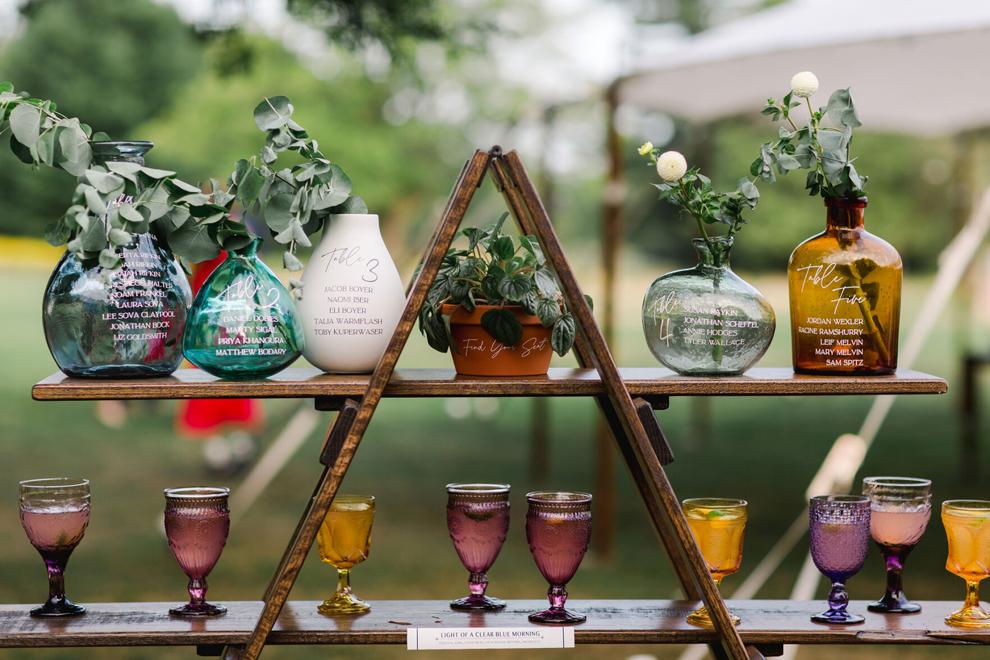 Shanna and Caleb wanted everyone who made the effort to be there to always feel very taken care of. It's why they did highly personalized His and Her specialty cocktails in gorgeous antique glassware for their 25 attendees.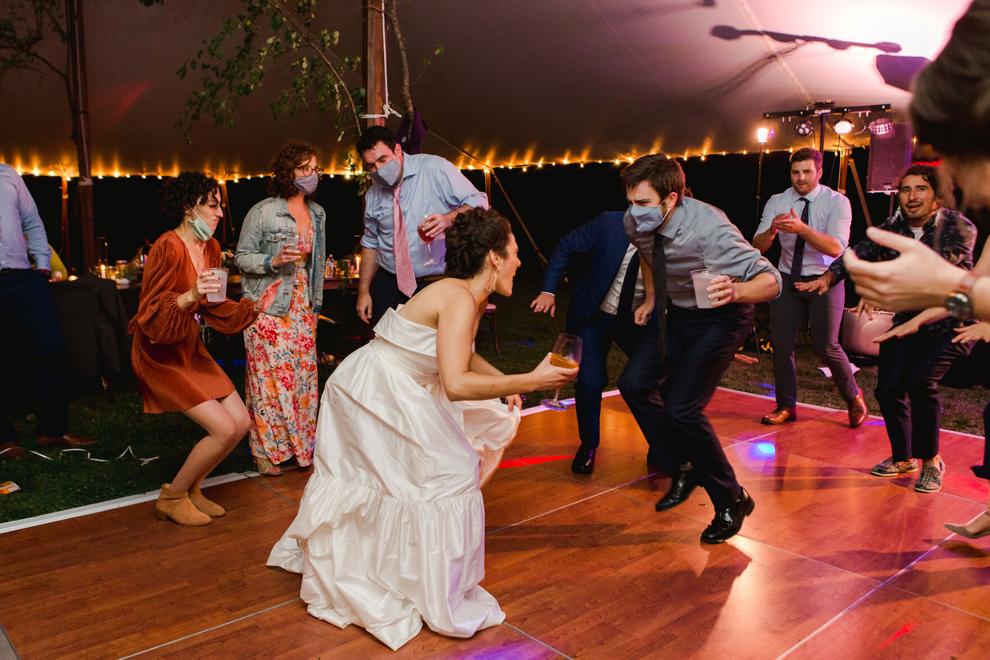 "It was a year where you couldn't share space with people, so once music was playing it was hard not to erupt in a kind of cathartic movement," said Shanna. Guests, tested for Covid-19 before the wedding, were encouraged to get their groove on from a safe distance.
The dream team
Who helped the couple make it happen