The only question about Brandi and Chris' whirlwind romance is why fate took so long to bring them together.
The pair's 18-year streak of hearing about one another, but never meeting, ended when Brandi's mom introduced the two at Foundation 214, the community non-profit where she works, which was founded by Chris' family.
"We forgot anyone else was in the room," says Brandi. "I was giggling like a little schoolgirl. Chris couldn't get his words out—and that was it."
One five-hour coffee date and a month or so of romance was all Chris needed before he asked Brandi's sons for their blessing and proposed. The plan was to celebrate their love exactly one year after they met with an April 2022 wedding, but when Brandi's mom asked her what the wait was for, she couldn't think of a good reason to hold off—so they didn't.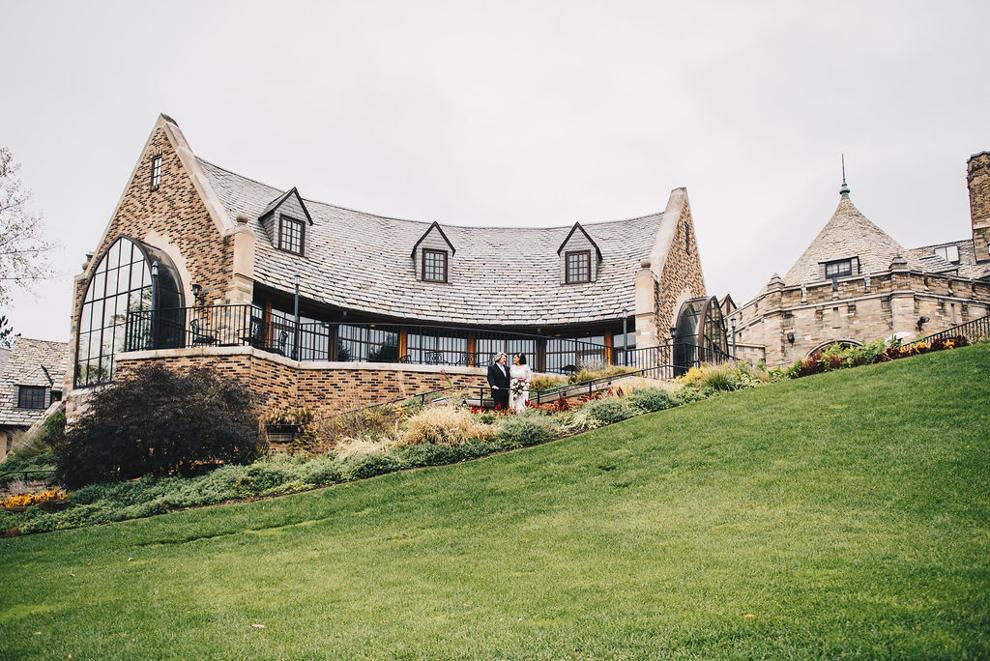 Without a hitch along the way, the two married at the Park Country Club of Buffalo in October 2021. Aside from serendipitously having their date available, there was no better place to encapsulate Brandi and Chris' vision of warm, vintage romance.
"The Park Country Club, to me, looks like a castle," says Brandi.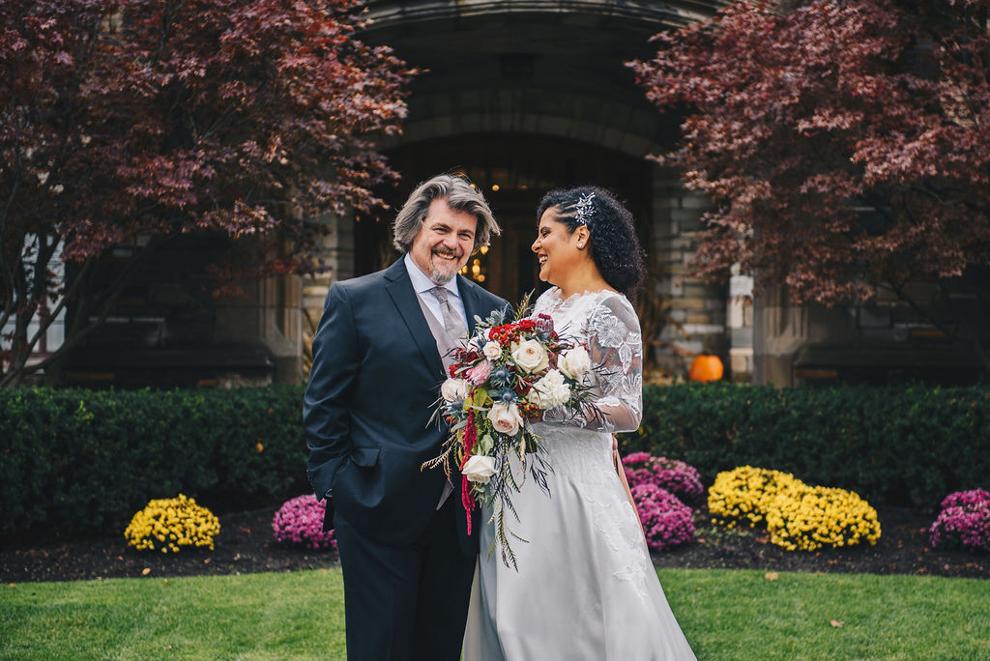 The sprawling autumn scenes outside and roaring fireplaces inside beautifully complemented the color scheme, which combined the warm hues of fall with vintage-inspired shades like champagne, ivory and blush.
"Everything about it was that feeling of innocence and romance," she says.
Day-of details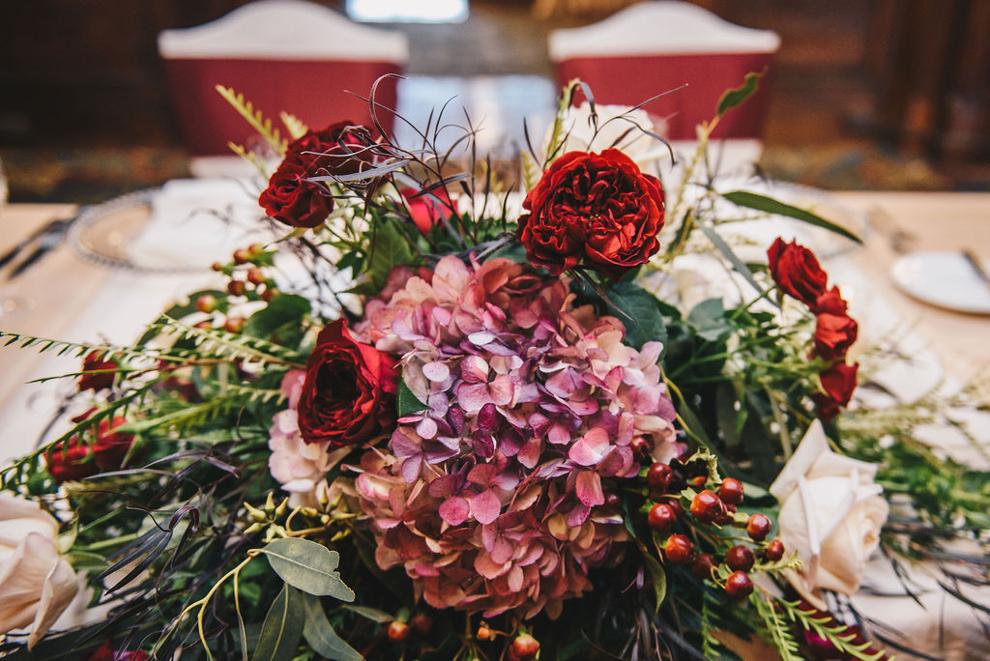 In homage to their commitment to this community and one another, Brandi and Chris chose to forgo the traditional wedding registry and asked guests to consider donating to two local charities instead: The Buffalo City Mission and WNY Heroes. The opportunity to bring exposure and support to these organizations was well worth the sacrifice of a gravy boat.
"We know that there are people out there that need way more resources than what is available," says Brandi.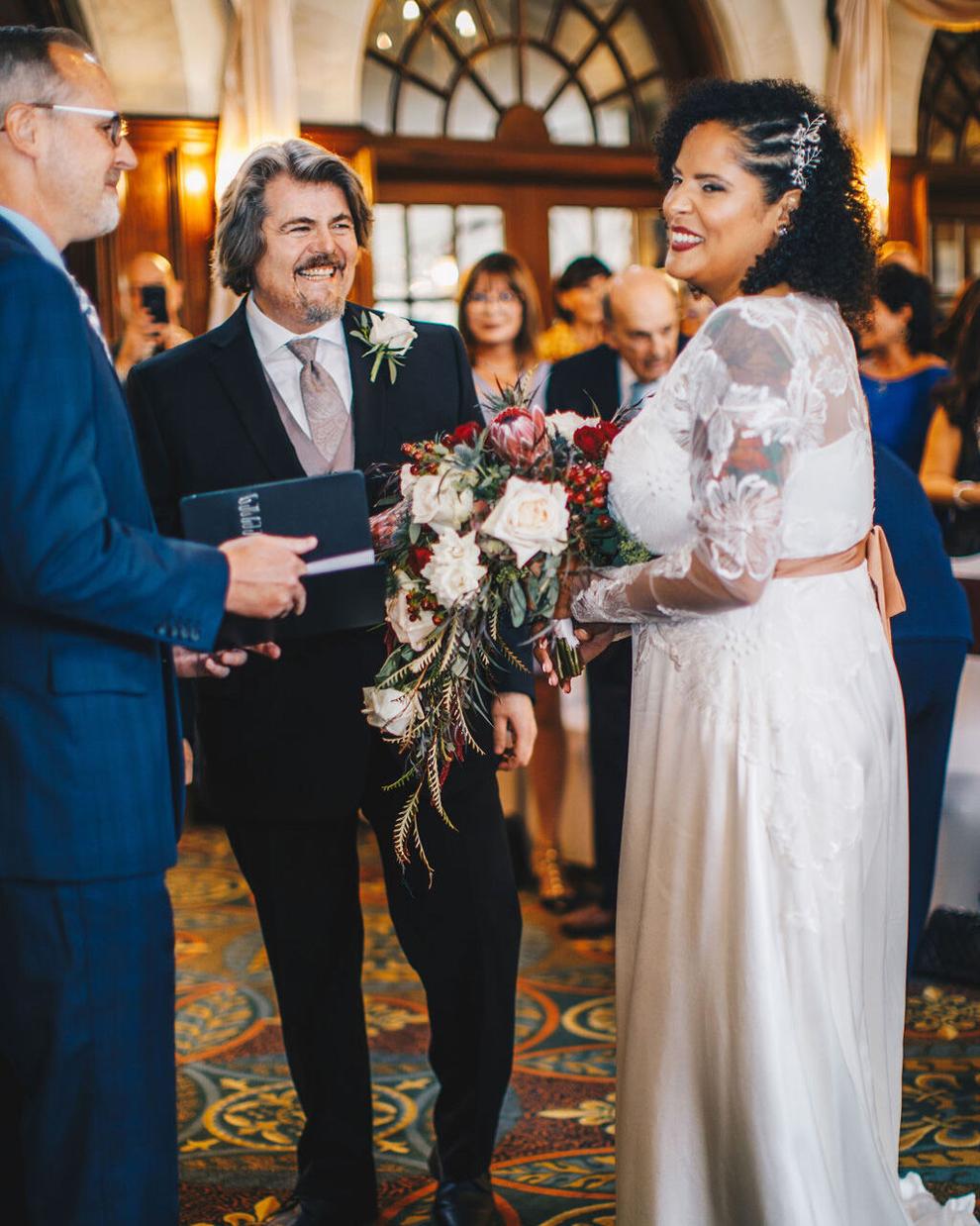 Another element that made the celebration so special was that though this wasn't her first marriage, it was her first wedding dress. Designed with Made by Anatomy, the large lace flowers were incorporated with a nod towards Brandi's love for blooms. The fabric belt complimented the day's romantic color scheme but was ultimately chosen to play off what she considers the star of the look: her gem-adorned maroon heels.
In the dress made just for her and the shoes that inspired it, Brandi walked down the aisle accompanied by her sons.
"Liam, my eldest, is the one who passed me off to Chris," she says.
"It was a really emotional moment."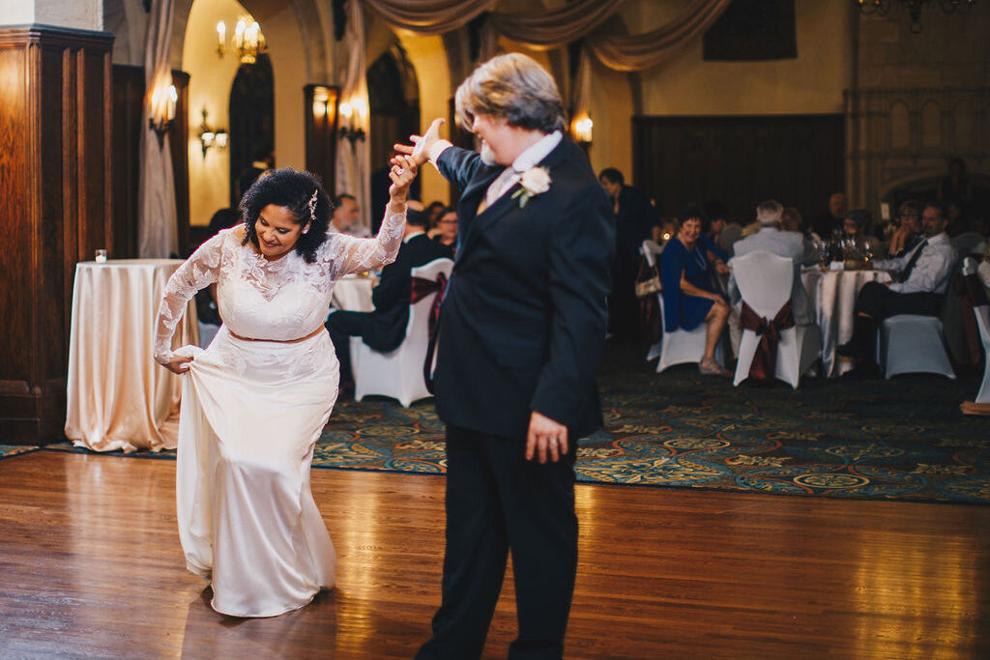 When the day was all said and done, Brandi sent her guests off to the tune of "The time of my life," in tribute to her late grandmother. 
"Her favorite movie in the entire world was 'Dirty Dancing,' and she would watch it religiously," says Brandi.
During that final song, when Brandi looked around, not a single person was sitting.
"It just made the day so much more," she says.
The dream team
Who helped the couple make it happen