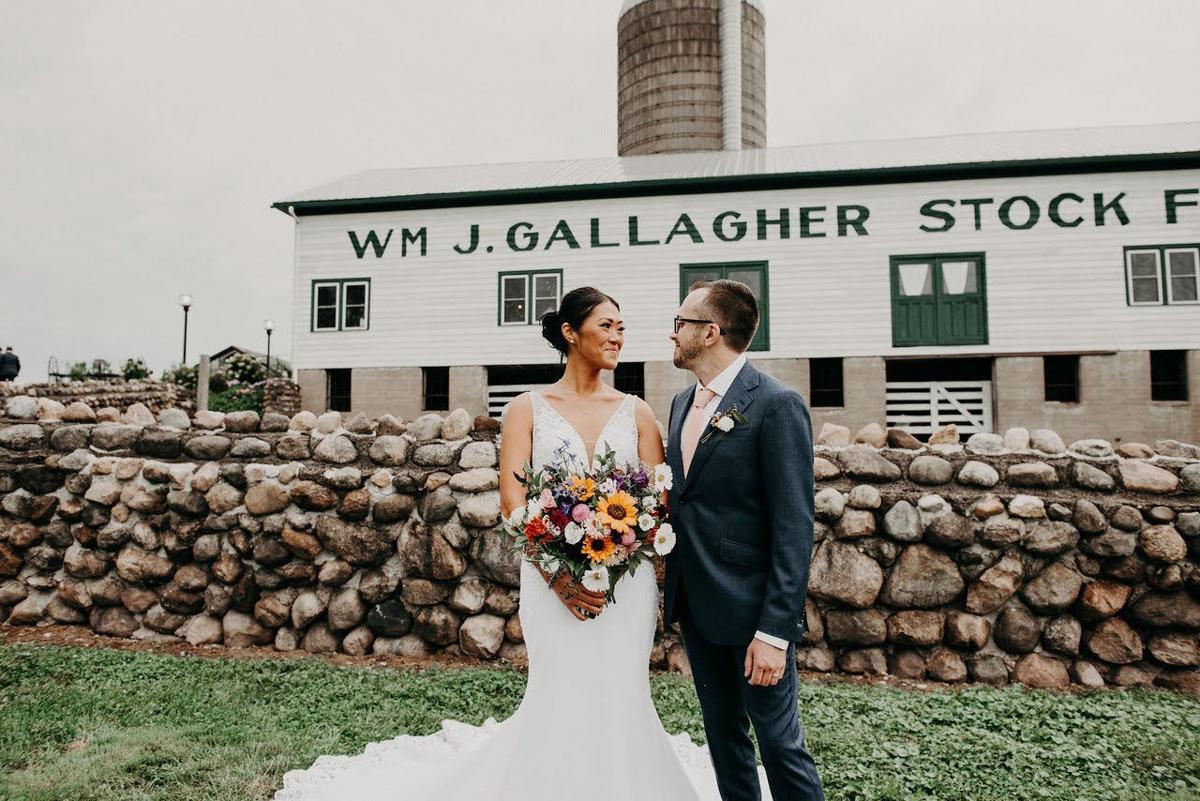 Apple cider, pumpkins and the perfect foliage – fall in Western New York can't be beat. Barns are an idyllic choice for a fall wedding venue, with protection from weather and their country charm.
The Annex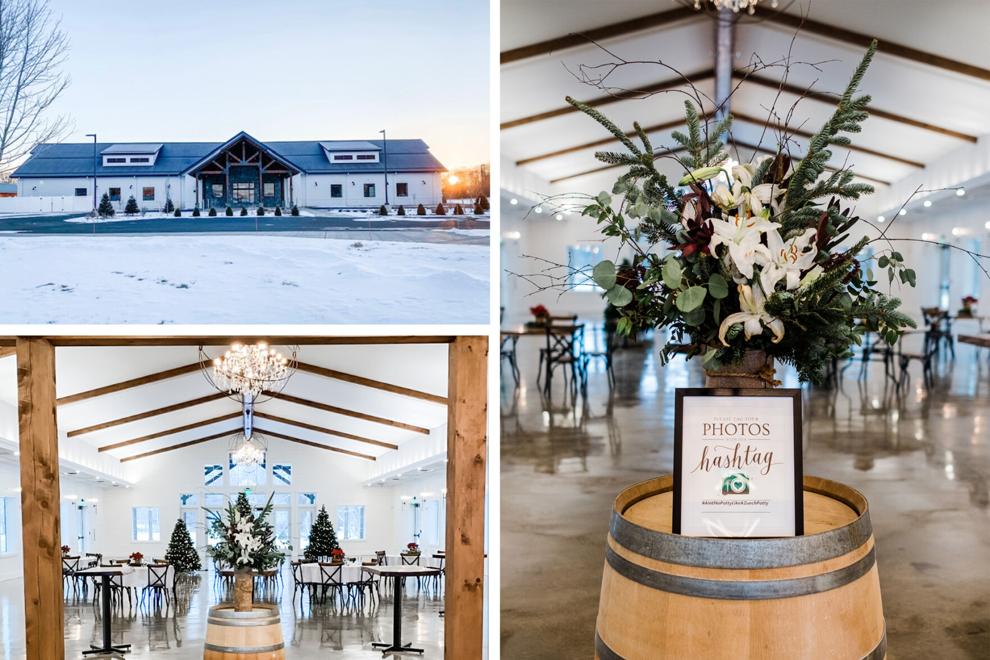 One of the newer venues on the scene, The Annex is just over an hour outside Buffalo. With two unique spaces and over 16,000 square feet of space, you'll swoon over the chic touches and picturesque views.
Size: Up to 200 in The Wyoming; up to 150 in The Erie
Special features: Two bridal suites equal twice the fun!
Price point: $8,000-$13,000 depending on the day of the week and bar package. Bar packages start at $30 per person.
Availability: Booking 2023, with a few dates left for 2021 and July/August of 2022.
Cabins at Farrington Hollow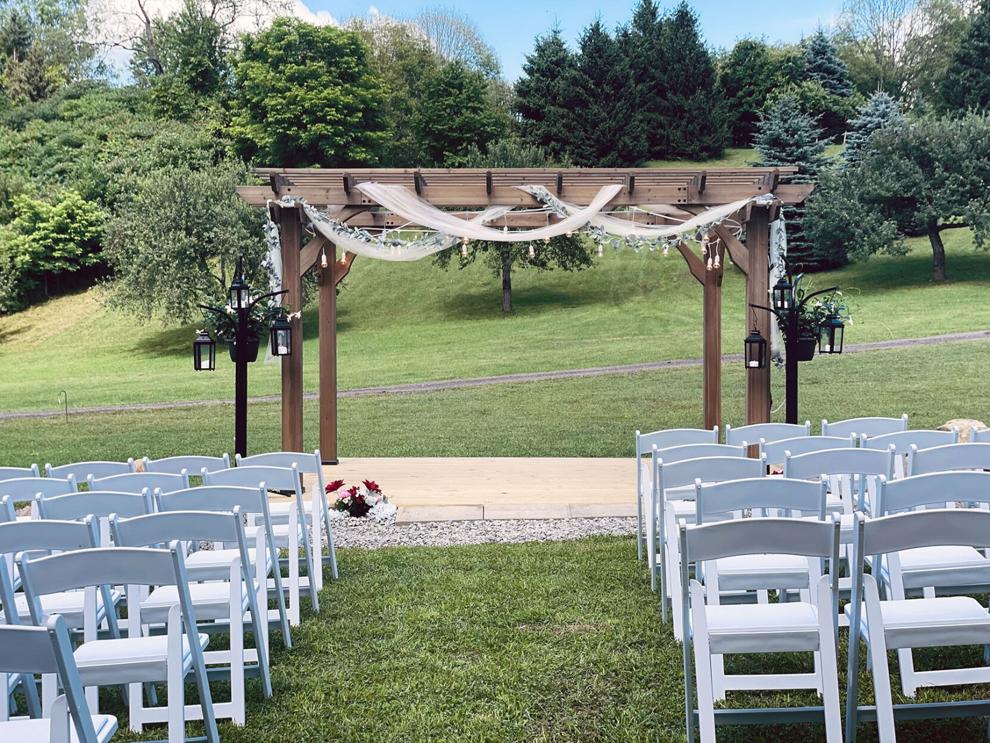 Log cabins and wilderness abound at this Chautauqua County destination. The log cabins are over 100 years old, with three available to rent and two more on the way! Plus, they are building a new event space, The Barn at Farrington Hollow.
Size: Up to 150 in the tent; up to 250 in The Barn once open
Special features: Planning can be crazy, but their complimentary planning portal with a day-of timeline builder, in-site messaging system to send questions as needed, planning checklist, vendor management, custom wedding website builder and more makes it less stressful.
Price point: For 2022, pricing for the tent is $2,250. For the Barn starting in 2023, the cost is $3,250.
Availability: A few bookings available for 2022 and 2023. Every weekend in September and October of 2022 is booked. Booking for the Barn will begin in September 2022.
The Gallagher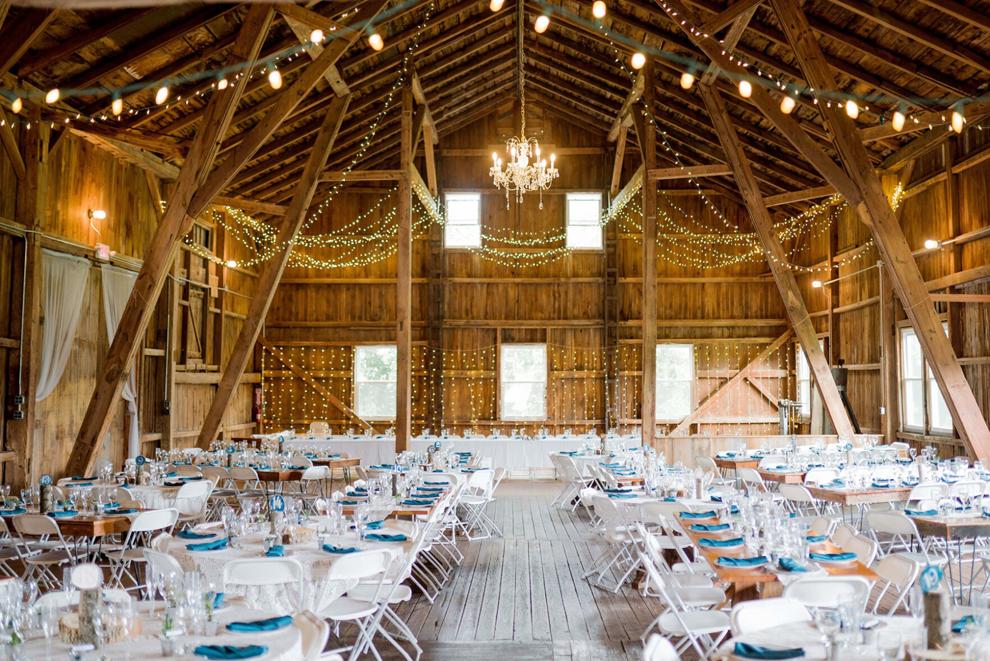 This solid wood barn in Medina is the ideal setting for a laid-back wedding. Plus, choosing a weekend package gives you the entire property to yourself – a getaway into the next chapter of your lives.
Size: Up to 250
Special features: Fire pits and overnight camping areas are just some of the fun things you and your guests can enjoy.
Pricing: The weekend wedding package is $8,500 and includes access to the house, barn and entire 14-acre property from noon on Friday until noon on Sunday. The Sunday wedding package is $5,500 and includes access to the house barn and property for Sunday afternoon until Monday at noon.
Availability: Booking 2023. Only a few Sundays are still available for 2022.
Poplar Hill Estates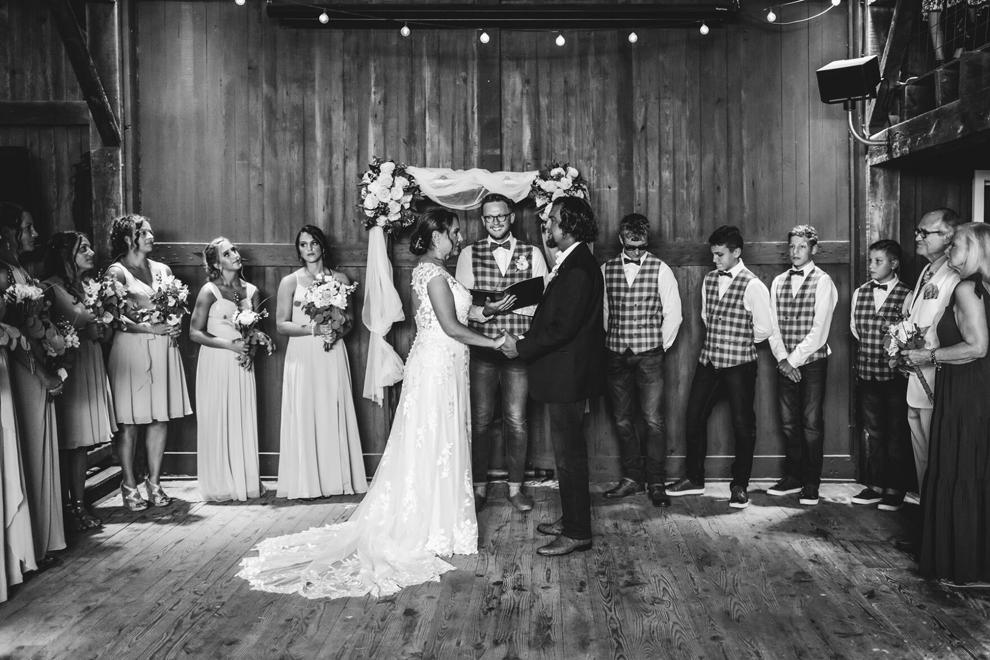 Exuding East Aurora charm, Poplar Hill Estates is a beautiful 27-acre property complete with a barn. Get ready in the estate house, host your ceremony outside then head into the barn to dance the night away. Plus, the barn lofts are perfect for overhead views of your loved ones celebrating, complete with twinkling string lights.
Size: Up to 150 in the barn or tent
Special features: The barn has a super cool DJ loft where your musical maestro can by off the dance floor and play the best tunes.
Price point: Varies by year. For 2022, Fridays and Sundays are $8,500. Saturdays are $9,000. Monday-Thursday is $550 per hour with additional charges for tables and chairs above 150, supplemental heating and portable restrooms if guest count exceeds 250. For 2023, Friday's and Sundays are $9,250. Saturdays are $9,750. Monday-Thursday is $600 per hour with additional charges for tables and chairs above 150, supplemental heating and portable restrooms if guest count exceeds 250. All weekday bookings must be four hours minimum.
Availability: Booking 2022 and 2023