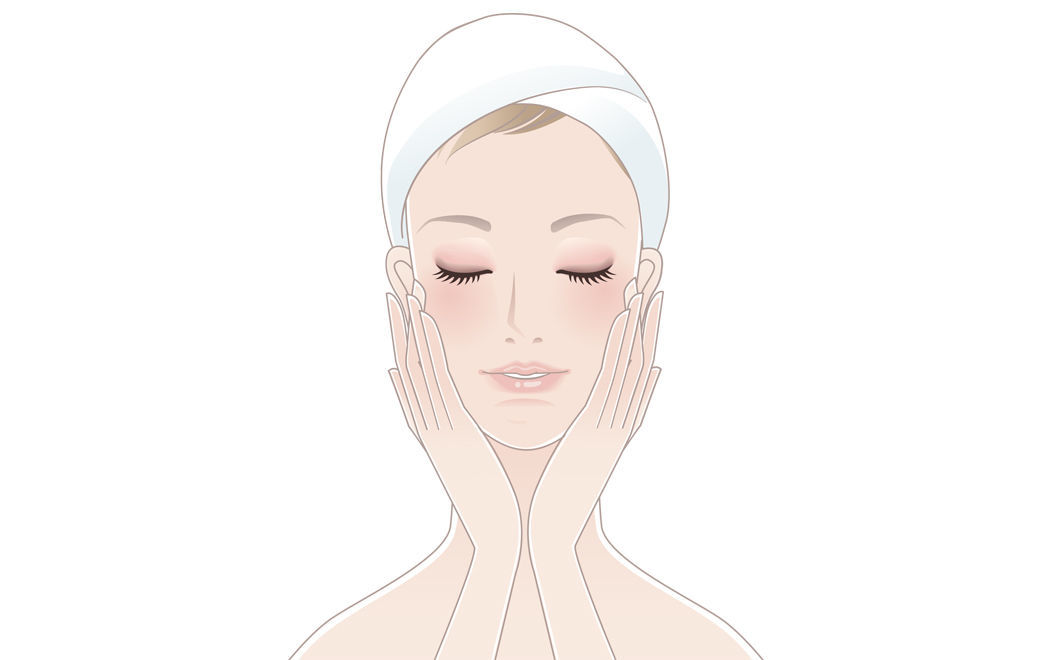 Dull and dry doesn't just describe Buffalo's January social scene—it also applies to our sad, listless skin, hair and nails.
"Everything slows down in the winter," explains hairstylist Chelsey Merrill of Crown Buffalo salon. "Your nails and hair grow slower in winter. We go into hibernation."
Fortunately, local skin and hair experts understand how to combat the inevitable dullness, the result of big temperature drops, bitter winds and a lack of humidity.
Michelle Macey, a biochemist and owner of Beauty Organix in East Aurora, says winter skin demands two important things: exfoliating and layering.
Exfoliating two to three times per week removes the dull, dry skin, making way for fresh skin to glow. In addition to traditional exfoliators, which contain a subtle abrasive agent for scrubbing away dead skin, there are also enzyme-based exfoliators that absorb deeply into skin and flush away the bad stuff. Two caveats Macey shares, however, are to not to overexfoliate—this can leave skin more susceptible to damage from cold and wind—and to avoid exfoliating if you have active acne, as this will only spread bacteria and increase breakouts.
Macey also says that layering products is critical to maintaining a healthy glow. She recommends starting with a serum as a base layer: it can be oil-based for normal skin or acid-based for oily skin. Acid-based serums contain hyaluronic acid that plump up skin and absorb "100 times their own weight in water." Both types of serums help replace what's lacking in winter skin—natural oils and collagen.
On top of either serum, moisturizer should be applied. This, Macey explains, is less about skin absorption and more about creating a protective barrier against cold air and wind.
In addition to daily skin care, salon-based facials and body treatments can also restore much-needed moisture. Excuria in Williamsville just began offering the much buzzed-about Hydrafacial, which basically combines a facial, microdermabrasion and peel into a single procedure. It also has an LED component that uses blue light to zap acne and red light for anti-aging.
"I had it done myself and I was sold," says owner Peggy Grenauer, who knew after that one treatment she had to invest in the equipment to bring this service to Western New York.
Breathe new life into hair and nails
Like skin, the best thing you can do to care for winter hair is hydrate it, says Merrill of Crown Buffalo salon.
"Use a leave-in conditioner to moisturize hair," she recommends, "and use an aerosol humidity spray to tame the frizz and flyaways without weighing it down." She says to make sure the spray contains a lightweight oil (too heavy and hair will look flat), and to concentrate application from the mid-shaft to the ends of your hair—especially the parts that will be rubbing against wool coats and scarves.
As far as color, it's not necessarily about going darker in winter and lighter in summer, especially for blonds. Merrill said it's more about tone, and recommends adding warm hues (as opposed to ashy) in winter to brighten up pale skin. Glosses are also good for winter—this color treatment washes out in around four to five weeks, adding extra depth and richness without the long-term commitment.
Grenauer of Excuria says extensions are another winter hair option. "They're like a warm, cozy blanket for your head," she says. Options abound, including standard lengths of 16-24 inches or custom orders of up to 40 inches. "You can get them rooted, sombre, ombre, marbelized or highlighted now." Application methods have also improved, Grenauer said, with tape-in versions that are much more subtle. "You can pull your hair up into a ponytail and not see the tape."
A fresh manicure or pedicure is another welcome winter pick-me-up, and Excuria just introduced a new line of polish called Dazzle Dry that dries quickly without curing under lights.
"You can put your hands in your pockets after five minutes," said Grenauer. Plus, it's vegan, cruelty-free, chemical-free and hypoallergenic. Manis and pedis are long-lasting, similar to gel polish—and you can remove the polish yourself at home with traditional remover. That's a welcome change for any season.
Be the first to know
Get local news delivered to your inbox!