Batavia born and raised, Matt Gray has watched how much downtown has been transformed the past 10-20 years.
In 2007, Gray became just the third owner of Alex's Place—a BBQ hotspot since 1988 known for its charcoal grill. The surrounding streetscape was recently revitalized with all new landscaping and decorative lighting for a walker-friendly, park-like feel.
And in March 2018, Gray helped open Eli Fish Brewing Company, the first commercial brewery within city limits. Housed in what once was a J.J. Newberry store, the 10,000-square-foot space brings back memories while creating new ones.
"We're a small community," says Gray, co-owner of both establishments, "and we want to ensure we grow this into a great place to live and a place where our kids want to stay."
An easy drive from Buffalo down I-90 East, fresh specials complement what Alex's Place has come to be known for: its ribs, steak and seafood.
While most eateries have made the switch to natural gas, the charcoal grill and open kitchen is one of the first things restaurant goers notice when they walk through the door.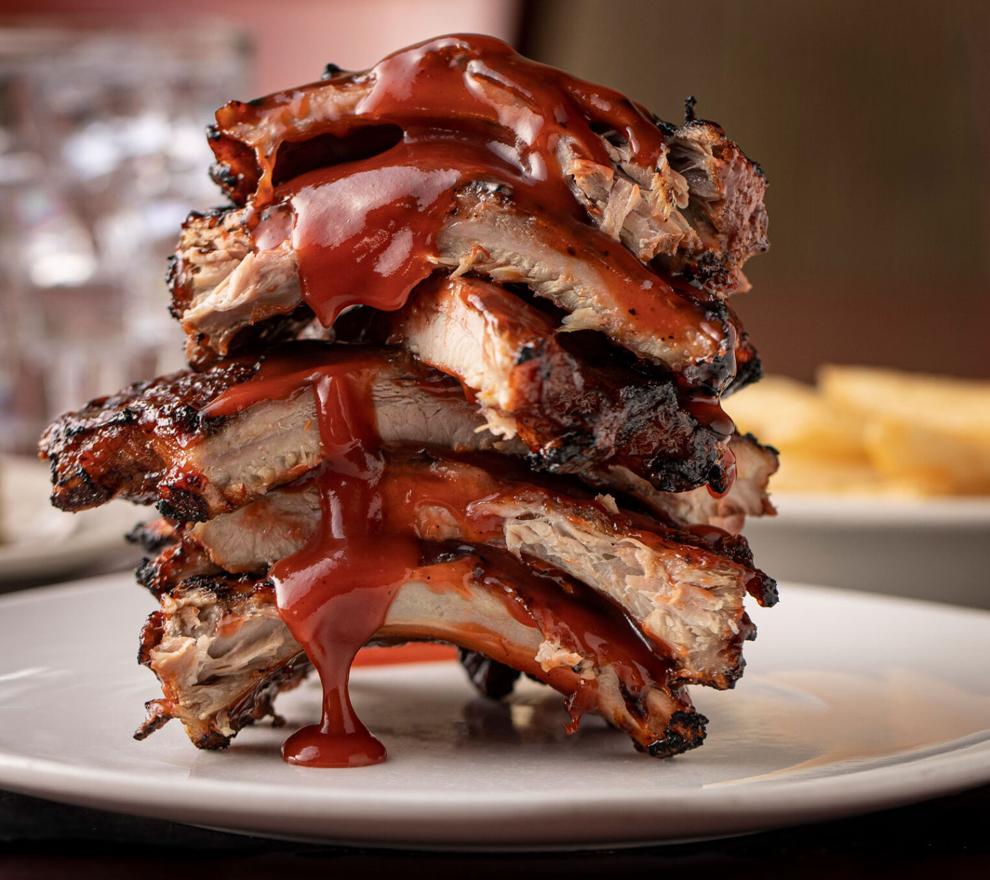 "It adds a char and extra punch of flavor, but I think it actually adds a little show for people as well," general manager Mandy Narburgh says. "People keep coming back because they can't get flavor like this anywhere else."
An extensive meat selection that already includes prime rib, pulled pork, chicken and shrimp will soon add brisket. A meatloaf, Pittsburgh salad and pot roast are among the new daily specials as well.
The bar always features new cocktails themed for the holidays. Fresh spins on the Moscow mule made their debut this spring, as did seasonal sips like mojitos, sangria and bourbon.
For award-winning brews, head a mile and a half away to Eli Fish Brewing Company, which just expanded its brewing capacity for the fourth time in five years. The most recent renovation also includes a new canning line, which will allow for a wider selection of head brewer Adam Burnett's unique creations.
"Variety is key, but I feel like everybody says that. We try to be a little different," Burnett says. "Instead of using a stainless steel tank, we're one of only three breweries in Western New York with an oak tank."
Easy-drinking lagers are balanced by a barrel-aged collection with higher ABV. Its sours are layered with flavors, inspired by cooking and cocktails. A favorite, Tiga Queen, is mixed with cherries, hibiscus, lime juice and jalapenos.
Another favorite, Heavy Maple, is a robust scotch ale. Instead of water, it's brewed with sap from a local maple farm for a woodsy, mapley flavor.
Enjoy the high-quality food menu on the new outdoor patio that opens up to Jackson Square, a city-owned space that features live music and events. Get a flight of funky beers and pair it with steak or seafood. Or order a pitcher of lager and a Matty's Pizza from one of the brewery's two incubator kitchens.
"Anyone can come here and find what they want," Burnett says.
As the only city in Genesee County, Batavia has a long history of business innovation. In the 1950s, the Batavia Industrial Center became the first business incubator in the U.S. Seventy years later, Gray wants to continue carrying on that legacy.
"It's been a great way to attract more people downtown," Gray says. "We were all born and raised here in Batavia and want to see people enjoying everything it has to offer."