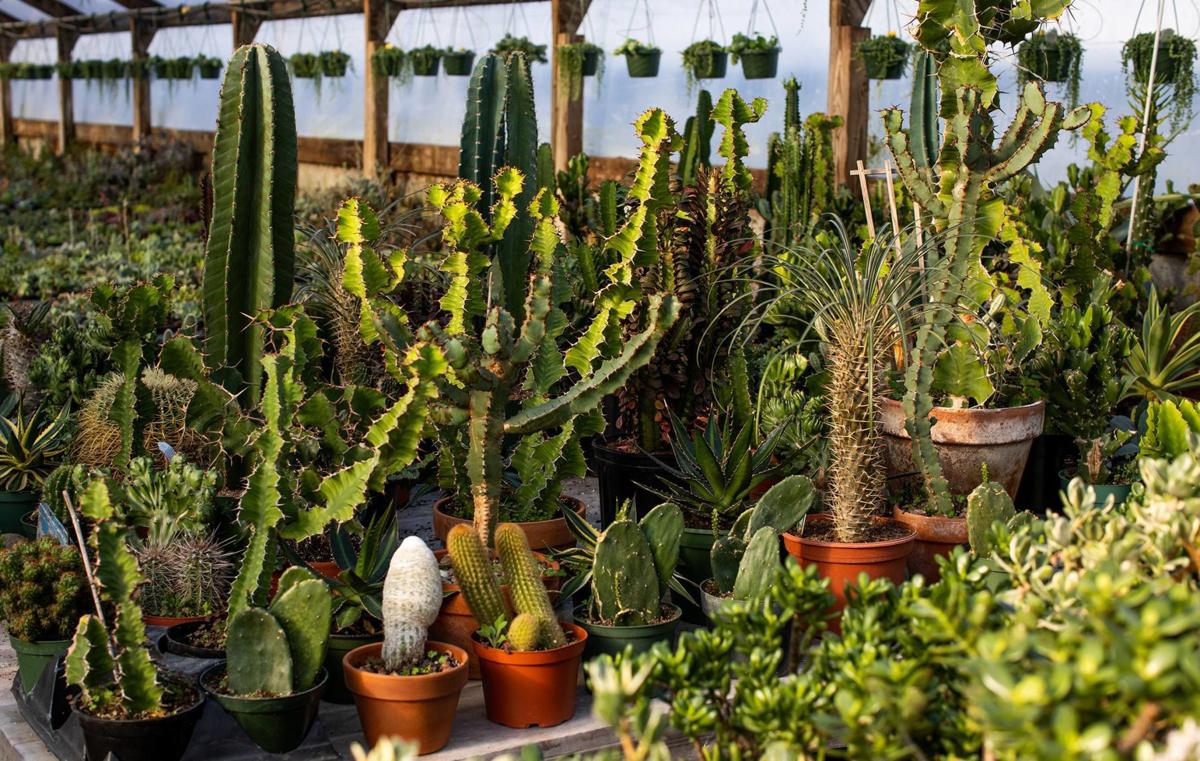 You might think you're a plant killer with no hope, but with the right greenery and customer service anyone can become a successful plant parent. Stopping by a local plant shop and chatting with its owners—who care for the plants and know them well—is a surefire way to help ensure you end up with options that will continue to thrive once you bring them home.
"In addition to the well-known economic benefits of shopping local, it is beneficial to buy your houseplants from a local small business because the quality and selection will almost certainly be better than what you'll find at a big box store," says Russell M. Gullo, COO of Gullo's Garden Center. "You will also get expert advice from certified industry professionals."
To start honing your indoor green thumb, tap into the expertise readily found at of one of Western New York's local plant shops. Here are a few of our favorites:
428 Rhode Island St., Buffalo
Find a varied selection of plants in different sizes—everything from exotic tropical species to your more traditional everyday options like succulents. Urban Roots has prickly cactuses, teeny tiny options or large statement plants that transform dead space in a room. In addition to their lush selection that changes weekly, curated for different lighting options like direct, bright or indirect, Urban Roots also stocks pots and ceramics along with a variety of soils, organic fertilizers and pest and disease management supplies.
"Buying plants from a small local business means that plant quality will be at its finest," explained Patti Jablonski-Dopkin, the shop's general manager. "No large trucks full of plants transferring insects or being stressed out on a long journey, possibly contracting disease under less-than-favorable conditions."
4767 Southwestern Blvd., Hamburg
Gullo's pumped up their variety of houseplants in the past years to satisfy the growing popularity and new clientele coming in (and plans to increase it even more). They stock everything from hibiscus to fog trees. To avoid the issue they see most—overwatering plants at home—Gullo recommends opting for pots that drain properly with holes.
1250 Niagara St., Buffalo
Desert plants and rare tropical houseplants for your home or desk is the sweet spot for Daddy's Plants, which sells the range from low to high maintenance.
"It's so enjoyable to help plant lovers find what they've been searching for, or to introduce them to one they hadn't heard of before," says co-owner Pat Sandora-Nastyn. He and his husband/co-owner Billy work with their customers to find the right plant to fit the exact spot in their home they're looking to fill.
9800 Transit Road, East Amherst
In the warmer months, Russell's Farm abounds with tropical plants, from blooming options like hibiscus, bromeliads and peace lilies to a long list of lush, green ones that includes snake plants, ferns and palms, variegated ginger, money tree and fiddle-leaf fig. "There's also a wide selection of the ever-popular succulents. Cactuses and air plants are making a comeback," says Chris Zeisz, manager at Russell's Tree & Shrub Farm.
In addition to their stock and custom orders, Russells also offers a repotting service for those weary of undertaking the task themselves (and you'll find "hundreds of different clay and ceramic pots" for the choosing).
2250 Transit Road, West Seneca
Known for their large selection of various cactuses, houseplants and succulents, Seneca Greenhouse also sells pots ranging from 2.5- to 10-inches. It opens for the season March 4th, kicking off with their Hospice bouquet sales.
"Buying from a local grower ensures plants are grown with much TLC and much attention is given to each individual plant," explains Rick Flett, owner of Seneca Greenhouse. His pro tips for success: Consider the amount of light in the particular spot before picking a plant, then keep it away from heat sources and be careful to not overwater in the winter, when the greenery needs less hydration than in the warmer months.
2855 Angle Road, Orchard Park
A vast variety of greenery awaits at Angle Acres: seasonal, tropical, indoor plants, cactuses, succulents…you name it. "If I were to list them all, we would be here for a while," laughs Judy Boldt, daughter of owners Robert and Louisse Boldt. "Among the more popular items we carry are various types of philodendron and calathea, rubber plant, pothos, anthurium, Chinese evergreen, Alocasia, ZZ, fiddle-leaf fig, snake plants...and seriously, I could go on forever."
Angle Acres also stocks potted plants in a range of sizes starting at 2-inches and going up to 14-inches. And for Judy, one of the best parts of stopping by is that customers receive the one-on-one support that they need, allowing them to feel comfortable knowing that they are going home with a plant that they are confident they can take care of.
Plant-masters' favorite picks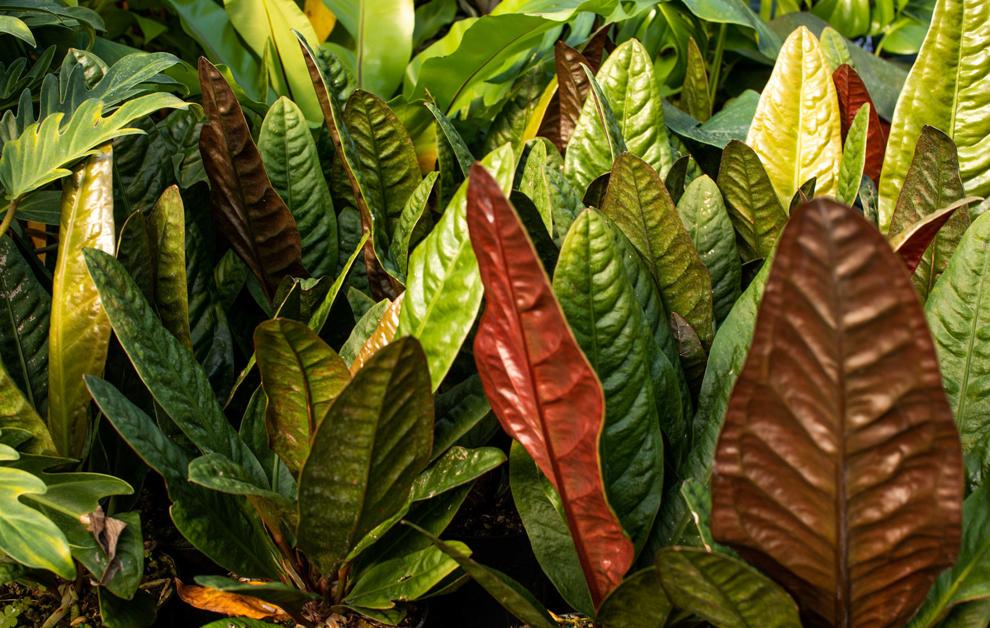 "Our favorite small plant at the moment is any type of peperomia. They come in so many types, shapes and colors and are fairly easy to care for. When it comes to larger plants, we're obsessed with the Rojo Congo philodendron, which has gorgeous dark green leaves and vibrant red stems. It's a real showstopper!"
"Picking one favorite is really hard because I like so many of them! Philodendron, calathea and Sansevieria (snake) are probably my three favorite groups because the plants are so incredibly versatile!"
"The Bird of Paradise is definitely my favorite house plant. They are just so striking and beautiful when in bloom. A close second would be the Italian basil plant on our kitchen windowsill. The scent reminds me of home."
"One of the thousand varieties of Piperaceae (common name peperomia). These plants are rather easy to care for and are not fussy. There are so many different leaf types you could fill a room and not know that they are all of the same genus."
"My favorite houseplant is a fern. We carry several different varieties."
"A very popular favorite plant is the fiddle-leaf fig in either bush form or on a standard (single stem). The plant has very large glossy leaves and definitely makes a statement."