Katie Johnston always considered herself a dog person—then during a Buffalo City Animal Shelter event in 2019, she decided it was time to make that official and bring one home.
"Cleo was the first pup my boyfriend and I saw, and it was love at first sight," she says. "They told us she was a stray and didn't have much information on her, but after three years of being loved and pampered you would never know."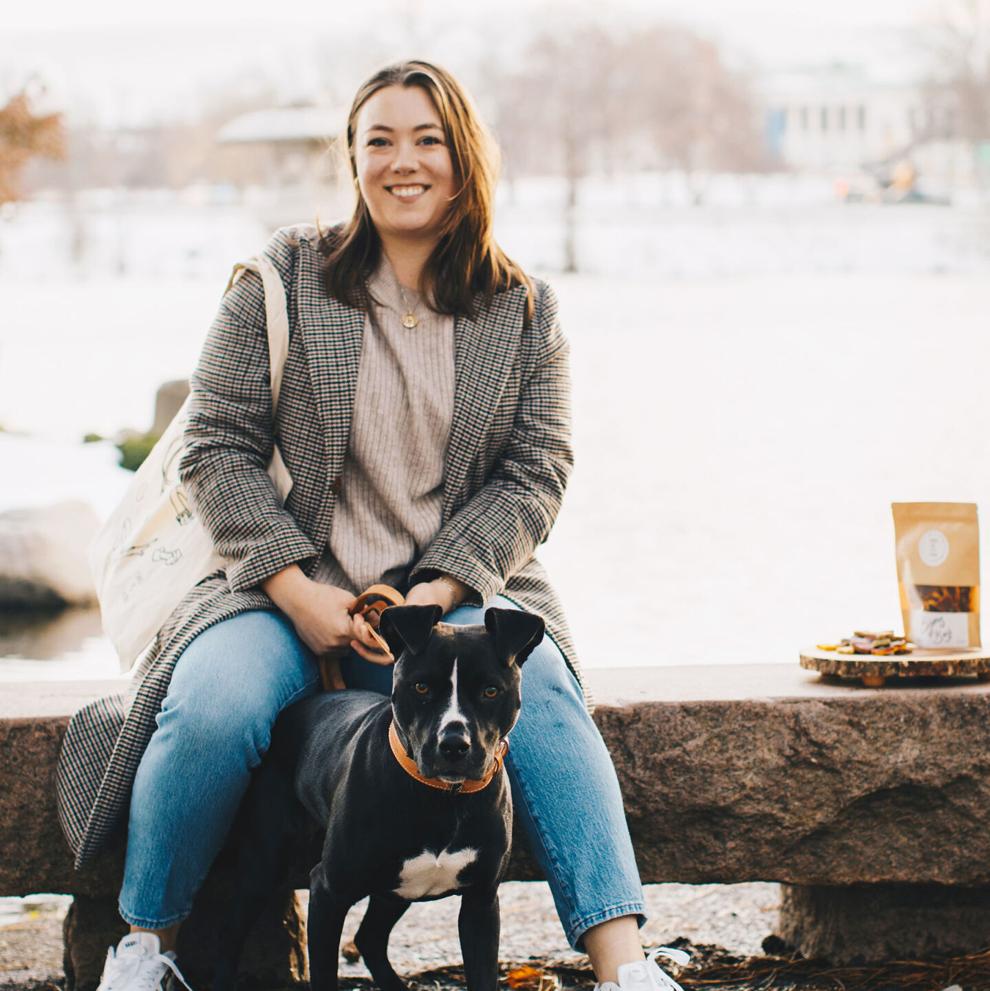 During their early days together, Katie discovered that her precious pit bull mix had a poultry allergy. And that most dog treats, even the non-chicken flavored ones, listed it in the ingredients. She also heard from fellow dog owner friends and family that dietary issues were a shared struggle.
With a longtime passion for cooking and baking, Katie felt she could create that just-right treat for Cleo and other pups. She started testing out allergy-friendly recipes and set up a product development group with 10 dogs across the country.
"I wanted to be able to test the flavors, ingredients and the shippability of the treats before launching them to the general public," Katie says of her Niagara Falls-based small business. "Some flours were too crumbly, others too tough. After testing about 20 variations and flavors, we landed on eight treats with both sweet and savory options."
Katie prefers using ingredients she would be fine eating herself for all Cleo & Kate Gourmet Treats. (In fact, her grandmother has tried most of the treats!)
Her small business has grown naturally. Her first custom order came from a friend looking for a playful, fresh idea for a gender reveal: a doggie cake that would make the announcement once their dog ate past the peanut butter frosting. It's now one of her most popular offerings.
"This led to other customers asking about how they could customize treats for various events like weddings or a gotcha day," she says.
This past summer, Katie began hosting fun events like doggie charcuterie and cookie decorating classes.
"The number of people who say, 'My dog is allergic to chicken, too!' never ceases to amaze me," Katie says. "Customers like that, they can read through our ingredients and know exactly what they are giving their dogs. I've had a few customers share that their dogs won't eat any other treats after finding their favorite Cleo & Kate flavor." n
Katie's favorite treats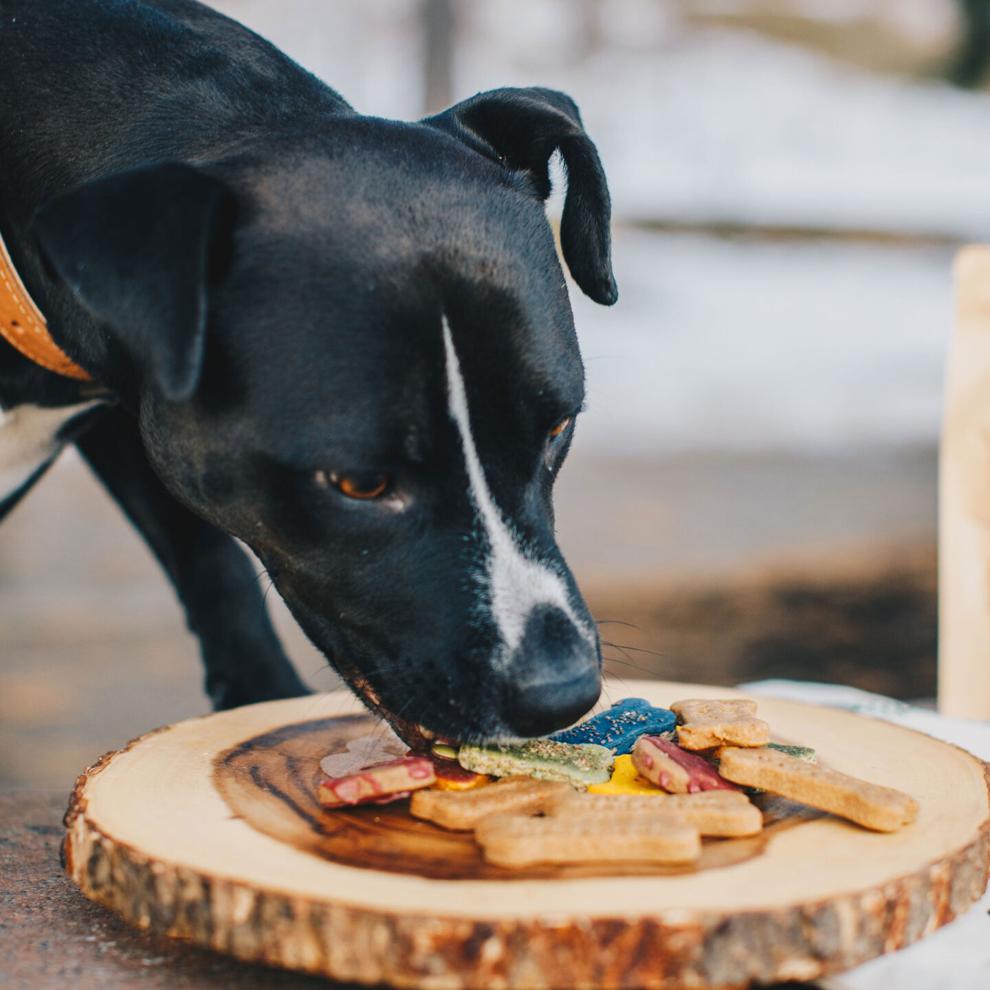 Bjorn's Biscuits: "It's one of our decorated treats with a beetroot icing and pumpkin seeds on top of a pumpkin and peanut butter biscuit. The color contrast and flavor make this one of our top sellers."
Graham's Crackers: "It is named after a miniature dachshund in the Elmwood Village. Another decorated treat made with a brown rice flour-based blueberry biscuit topped with blueberry icing and chia seed 'sprinkles.' Graham's Crackers is an extra popular treat at the Lockport Community Market."
Bella's Biscuits: "One of the most basic flavors, but pups go crazy for this peanut butter and banana cookie! Named after a fellow pit bull and the most popular flavor for personalized orders."
Toby's Tasties: "Another plain biscuit offering that customers love for its beneficial ingredients including pumpkin, turmeric and flax meal. This treat can be helpful for pups with digestion issues."