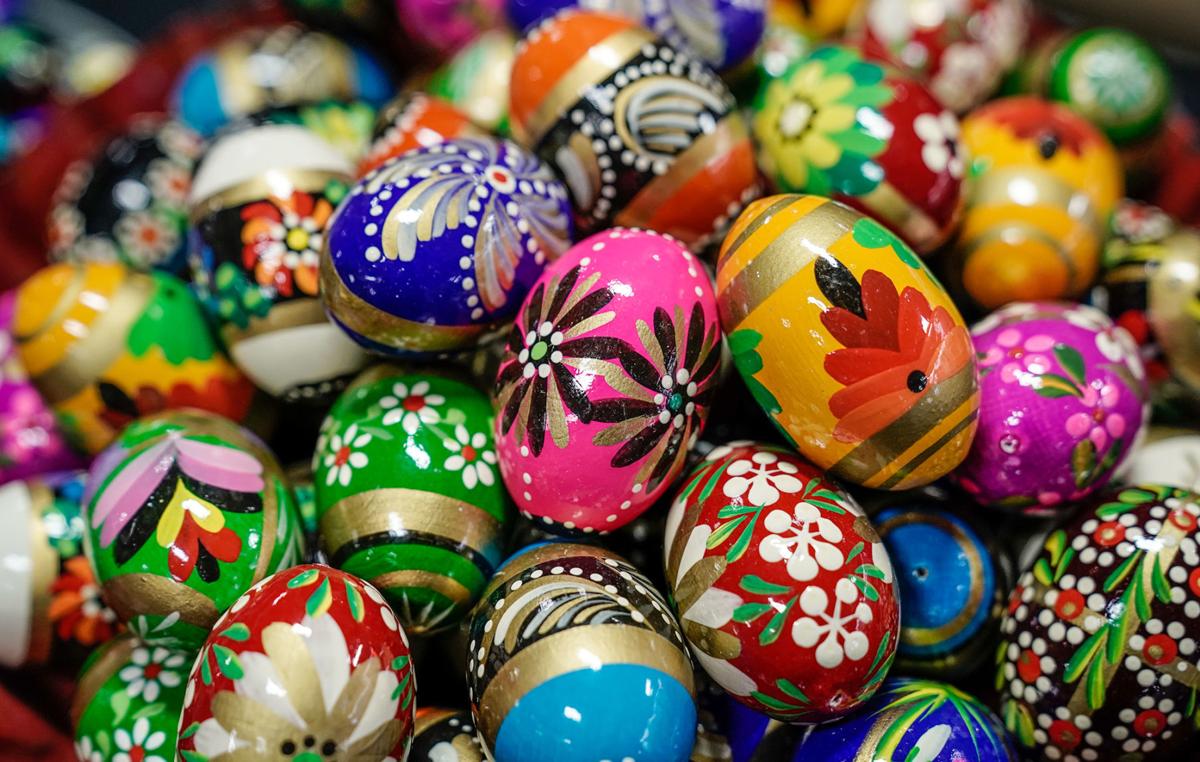 Wooden Polish eggs, or pisanki, are a staple for many preparing an Easter basket to be blessed on Holy Saturday.
"Eggs are a representation of the original source of creation. They were decorated with symbols and colors to represent things like fertility, power and life. And pisanki actually comes from the Polish verb, which means to write," said Daria Parker of Lewandowski Produce, a local purveyor of wooden Polish eggs.
Her produce stand, located in the back of the Broadway Market near the meat counters, has been offering these eggs well before she took over the business 30 years ago.
"Our selection is made by families in Zakopane, Poland. It's a surprise even to us as to what designs we will receive each year," adds Parker.
But there are some constants. Each color, for instance, has its own unique meaning:
White: Purity and birth
Yellow: Youth, happiness and reward
Green: Fertility, health, hopefulness and wealth
Red: Spiritual awakening, joy of life and love
Orange: Endurance, strength and ambition
Pink: Success and contentment
Blue: Good health, truth and fidelity
Purple: Faith, trust and patience
Brown: Earth, harvest and generosity
Black: Eternity and absolutism
"Purple and red are definitely the most popular colors. But purple is also the rarest. Bright colors are commonly gifted to children while deeper colors are reserved for adults and black eggs are for the elderly," noted Parker.
There are also recurring symbols, like ducks, birds, lambs, pussy willows and flowers. You may also see "Happy Easter" and its Polish counterpart, "Wesołego Alleluja" adorning the eggs.
As far as this year's hatch of eggs, Parker noticed more linear designs with gold accents. Look out for rabbits, roosters and even mushrooms.
Be the first to know
Get local news delivered to your inbox!