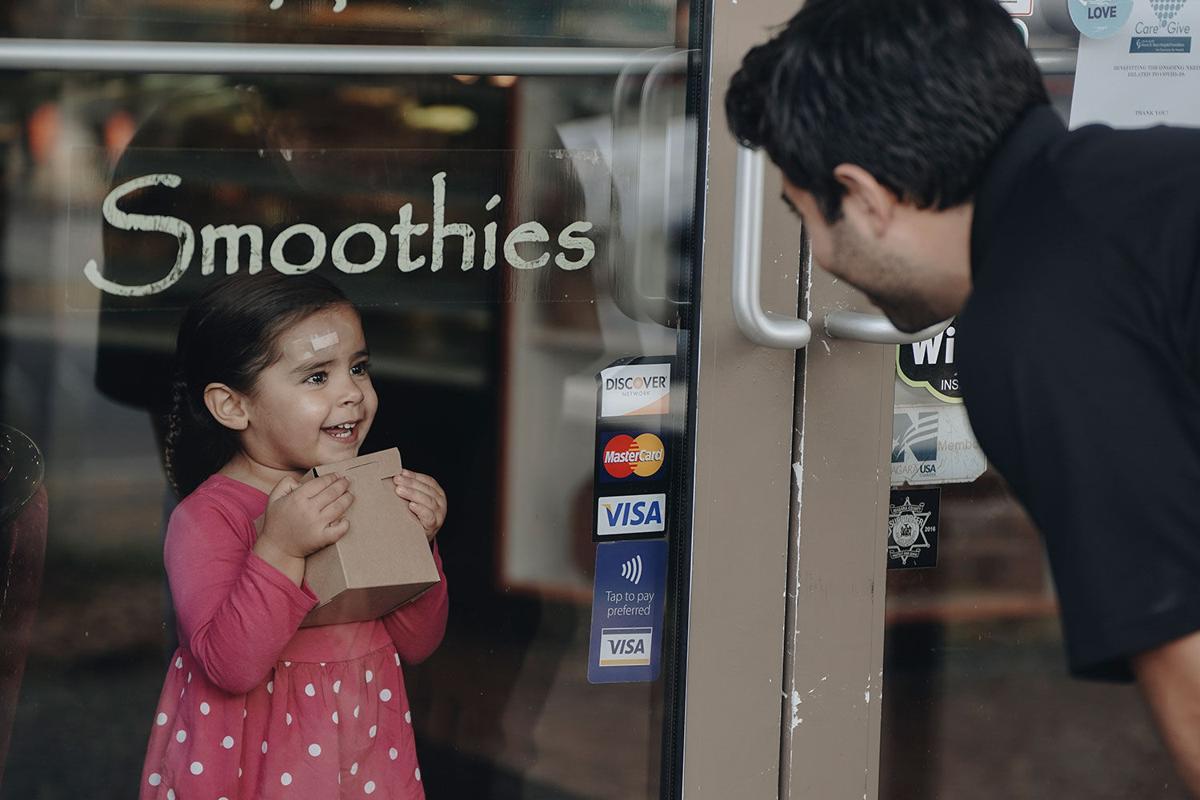 This feature is part of a shop local series inspired by It's Our Job and the mantra: Put your money where your heart is.
Buffalo Magazine is proud to support this campaign by Buffalo Niagara Partnership to keep Western New York's economy bright and vital.
---
Flanked by the Niagara Escarpment and the Niagara River, the Village of Lewiston may just be one of the most beautiful communities in Western New York.
You already know this destination for the concerts and hiking found at Artpark, the grilled fare enjoyed along the river at The Sil, and the creamy frozen desserts sold for nearly a century at Hibbard's Original Frozen Custard. But Lewiston also features one of our region's most walkable business districts filled with a variety of merchants, from clothing boutiques and a sporting goods store to antique and nostalgia shops.
Here are three recommendations on locally owned shops to support on your next visit to Lewiston—and the stories of the people behind them who never expected to make their careers in the village, but now wouldn't have it any other way. Check these spots out, then finish your afternoon with a walk downhill to the end of Center Street for a view of the Niagara River as it heads towards Lake Ontario.
The Village Bake Shoppe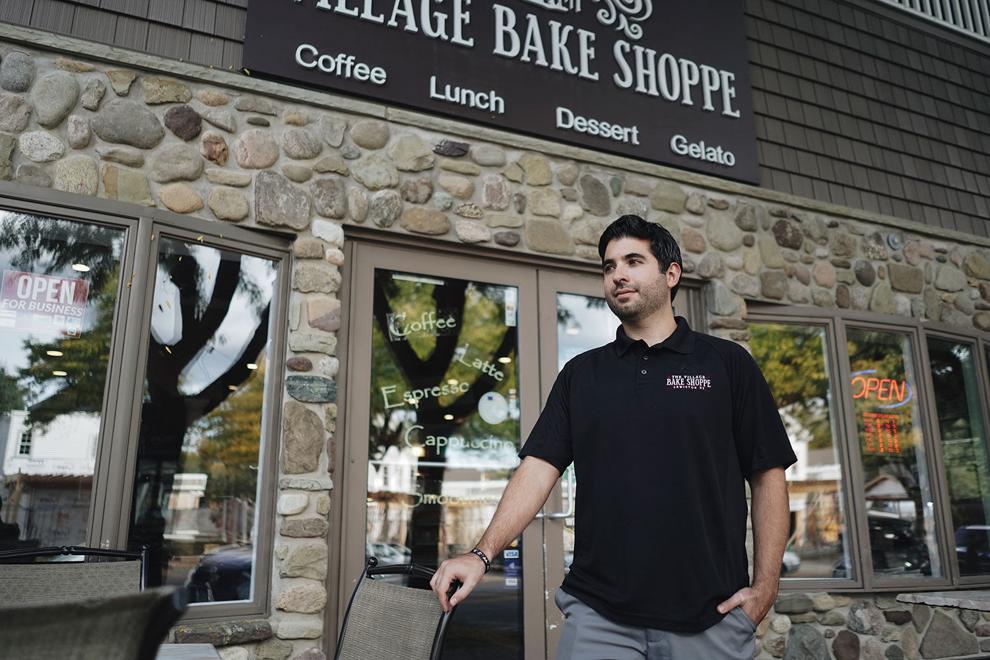 Fate stepped in at just the right moment for Mike Fiore.
Fiore was 25 at the time when his employer, HSBC, announced it was reducing its footprint in the area and he'd soon be out of a job. He was about to get married to his college sweetheart when the couple headed to the Village Bake Shoppe to discuss purchasing a wedding cake—and learned the bakery that opened in Lewiston in 1993 was for sale.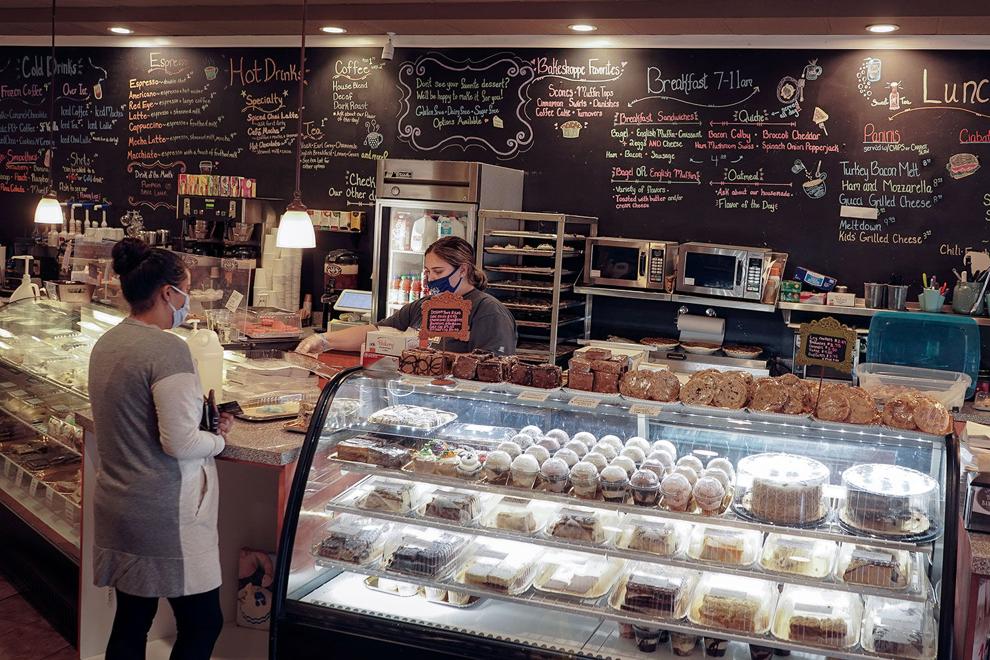 Even though Fiore had no previous bakery experience, he knew in his heart and through turning to his faith that owning the bakery would be a great fit—and convinced his wife, Lindsay, to join him in the business. Nine years have since passed, and the young couple have grown the business as well as their family, adding their 2-year-old daughter, Jeana, to the staff as the bakery's unofficial cookie tester.
"It's one of those things where you'd be foolish not to take the opportunity," he said. "My biggest focus when taking over was to not change a thing."
The Village Bake Shoppe is an entirely from-scratch bakery—nothing comes from a mix or is premade. As soon as customers walk in, they see the centerpiece of the bakery menu on the front counter: the mile-high apple pie, which features five pounds of locally sourced apples piled nearly a foot high, a mainstay there for the last two decades. Other highlights include its more than one dozen varieties of cookies—from Lebanese butterball to triple chocolate and pumpkin spice—biscotti, cakes and cheesecakes.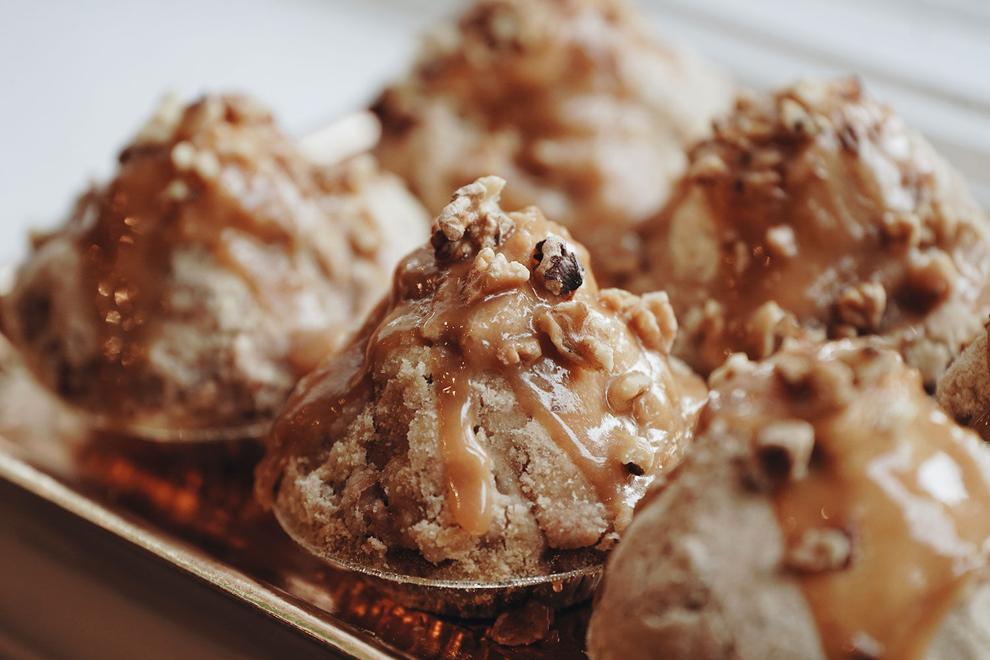 "The best compliment we get is, 'These taste like my grandma's cookies,'" Fiore said. "On Saturday night, when we're at home resting and we know there are people from all over Western New York enjoying our desserts, that makes it all worthwhile."
Inspirations on Canvas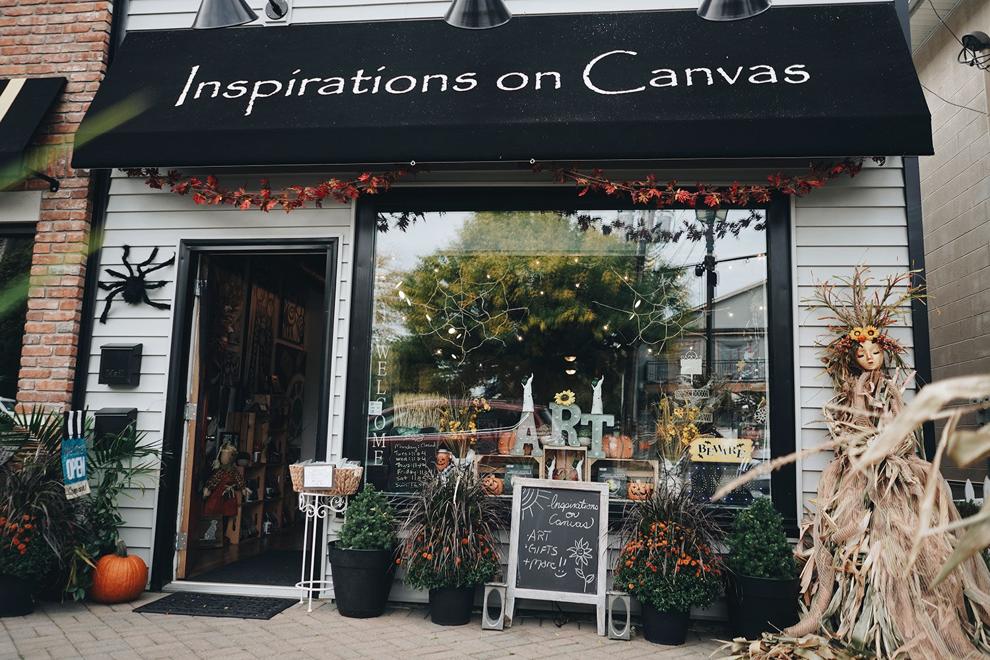 When customers walk by Inspirations on Canvas, they'll often see owner Kathy Pignatora with brush in hand. 
Pignatora's 1,000 square foot store doubles as a studio, as she uses a space near the customer check-out to work on the next of the nearly 600 paintings she sells on an annual basis. Her artwork depict everything from scenic vistas of Niagara Falls to whimsical interpretations of lions, giraffes, pigs and other animals—as well as her take on Marvel and DC comic characters.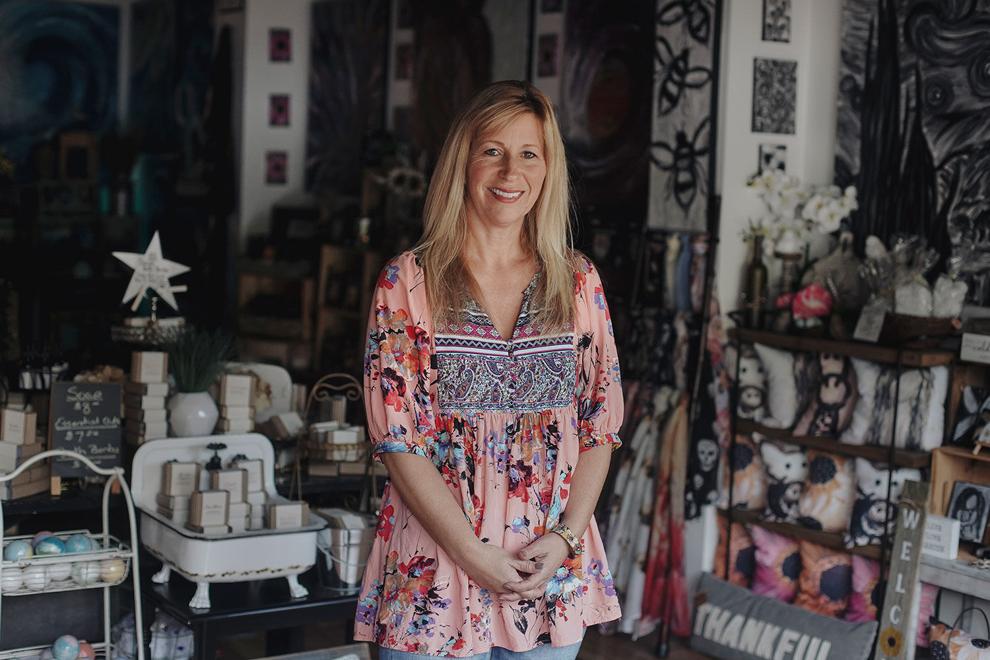 The abstract realist images she creates that line the walls of her store can be found on canvas as well as merchandise, from t-shirts to glasses to mugs. Pignatora played some role in creating nearly 90 percent of what she sells in her store, and considers it her mission to sell beautiful art at affordable prices. A 5-by-7-inch painting of Niagara Falls, one of her most popular sellers, is only $20.
Pignatora's original career was in social work; she used to paint on the side as a hobby and creative outlet while she ran a foster care program in Buffalo as her full-time job. Eventually, she began to hang some of her art in her husband's chiropractic office, and when one of his patients asked if a piece was for sale, inspiration struck to go into business on her own. She opened Inspirations on Canvas in early 2017.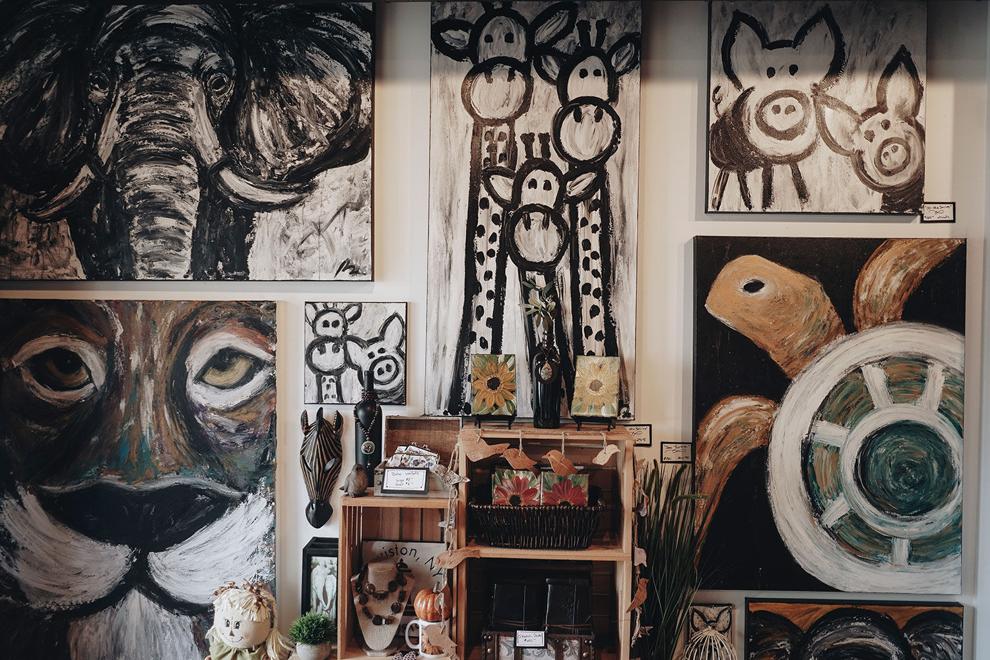 Painting is a spiritual exercise for Pignatora, who considers what she hangs on her walls to be a reflection of her soul. She ultimately believes that she paints things meant for people who walk into her store—even customers she has yet to meet.
"If I painted it and you're feeling a connection, I think I painted this for you," she said. "That is the coolest feeling in the world that my work made someone feel that way."
The Rose Hanger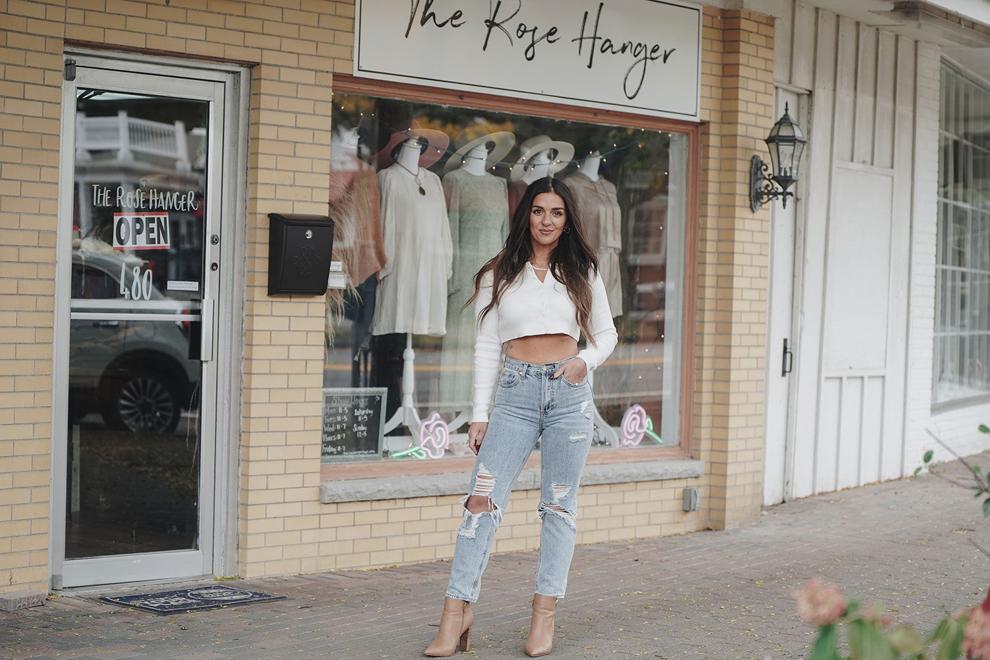 Sara Morreale always loved fashion—but owning a clothing store right in the heart of her hometown was the furthest thing from her mind growing up.
Morreale, 34, was a special education teacher for 11 years in Niagara Falls who loved browsing fashion-forward clothing websites around the world. Just two years ago, she decided to turn that passion into a side hustle, launching The Rose Hanger as an online-only outfit carrying some of the brands for women she had grown to know and love.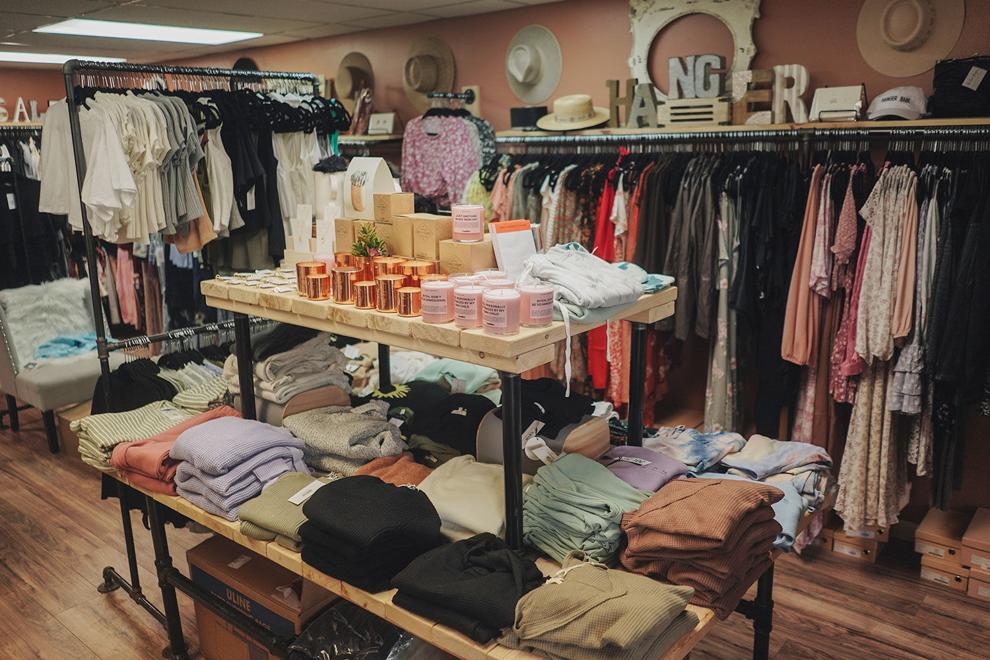 After beginning to field requests from customers looking to try clothes on in her house, she knew it was time to open her own store. Morreale initially opened The Rose Hanger, named after her grandmother Rose, within the Lewiston Opera House building and operated it on evenings and weekends as her teaching job allowed. She left teaching in 2019 and moved into a larger storefront last fall at 480 Center St., where she has future expansion plans in the works.
The Rose Hanger's 1,000-square-foot store features brands from around the world rarely found elsewhere in Western New York, including hats and shoes from Lack of Color and Billini in Australia, British apparel from Motel Rocks and a host of trendy picks from Los Angeles. Upon request, Morreale custom curates outfits for her customers.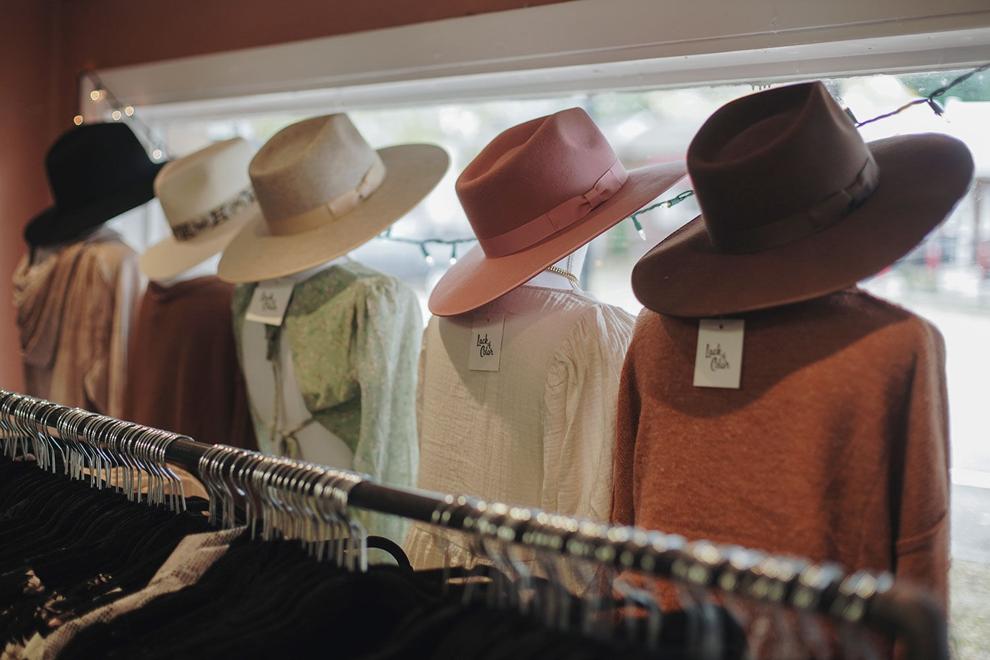 Back when she was 20 years old, Morreale said she would have been jealous of the owner of such a fashion-forward store in the heart of Lewiston. Today, she is that store owner—an experience she describes as "almost surreal."
"I couldn't be happier. It was the best thing I have ever done," she said. "It's crazy how many people think they're stuck in something because that's what they went to school for. It doesn't mean you have to do that for the rest of your life."
---
Plot your visit
---
This feature is part of a shop local series inspired by It's Our Job and the mantra: Put your money where your heart is.
Buffalo Magazine is proud to support this campaign by Buffalo Niagara Partnership to keep Western New York's economy bright and vital. Find updates from Lewiston businesses, along with many others throughout the region, in the It's Our Job: Shop Local Updates directory.