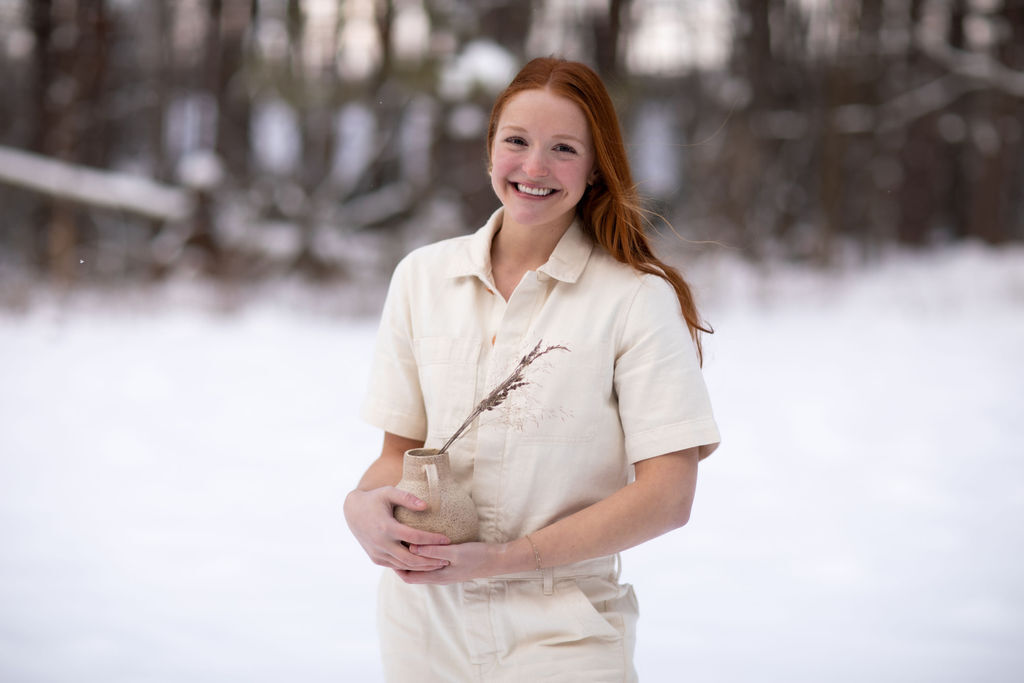 Most evenings, Becca Hoppy settles into the "cozy little shack" in her brother's backyard, pours a drink into a mug she created and turns on the pottery wheel.
This 24-by-10-foot shed is the studio for her business, Peach Pit Pottery. Hoppy arrives by 7 p.m. following a full day in her marketing role at Rich Products, fires up the space heater, flips on the string lights lining the wooden walls and gets to work. She stays until 11, creating mugs, vases, soap rests, taper holders and other vessels forged from lumps of clay while blasting her favorite music.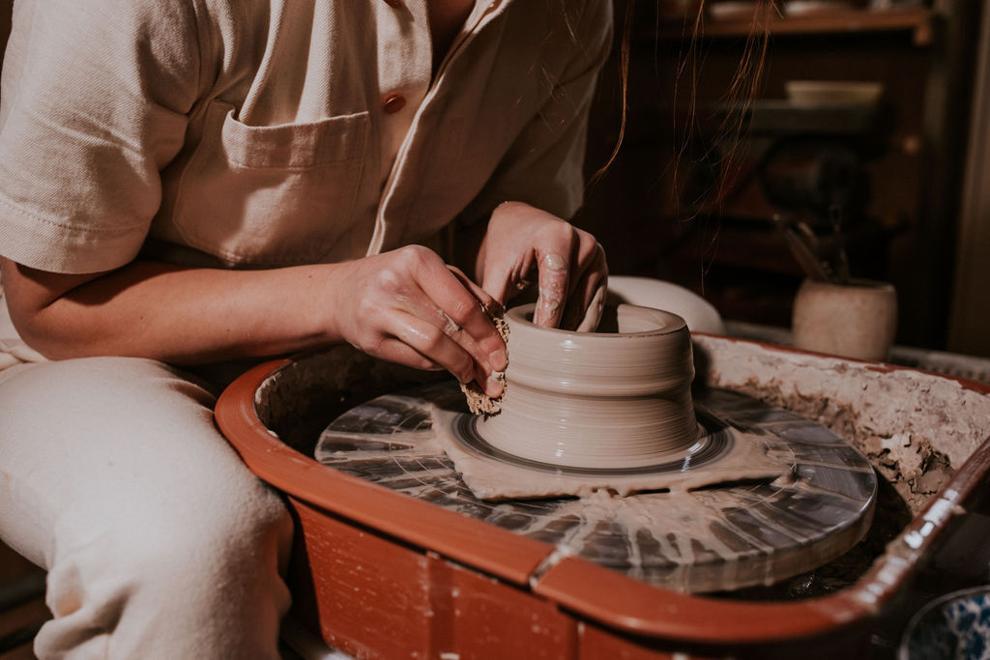 The 23-year-old East Aurora native and SUNY Geneseo graduate never imagined owning her own pottery business growing up, only taking her first ceramics class in 2019. But the weeknight routine she developed in this shed by the woods on the edge of East Aurora has become a new dream realized.
"The first time I sat down at the wheel I said, 'This is for me. This is so cool, and I just can't wait to learn more,'" she said. "It's amazing to me how you start out with a piece of clay that comes from the earth, you shape it with your own hands, you fire it and then you have this prized possession that you can use and enjoy every day."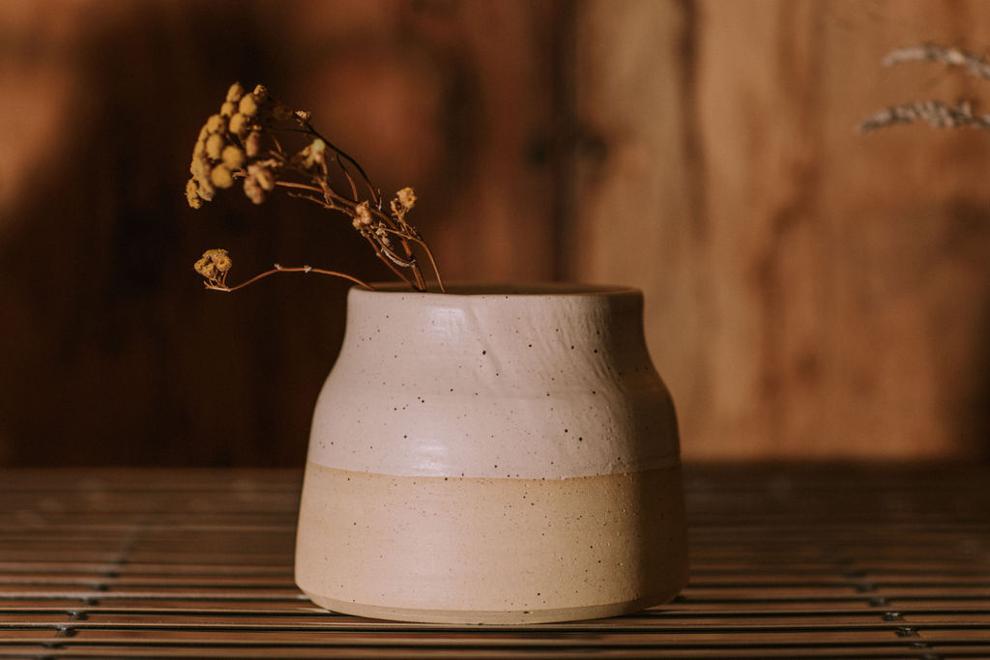 Hoppy leaned into her newfound hobby during the pandemic, spending hours in her parents' garage honing her skills and working through "a lot of ugly and broken pieces along the way." She launched a website and Instagram @peach.pit.pottery to showcase and sell her work last summer, choosing the name Peach Pit as she wanted her designs to be as unique as the center of her favorite fruit. By the end of 2020, Hoppy had her first brick-and-mortar retail experience—a holiday pop-up at MuseJar in East Aurora—and moved into her studio, formerly a workspace for a woodworker who lived there before her brother.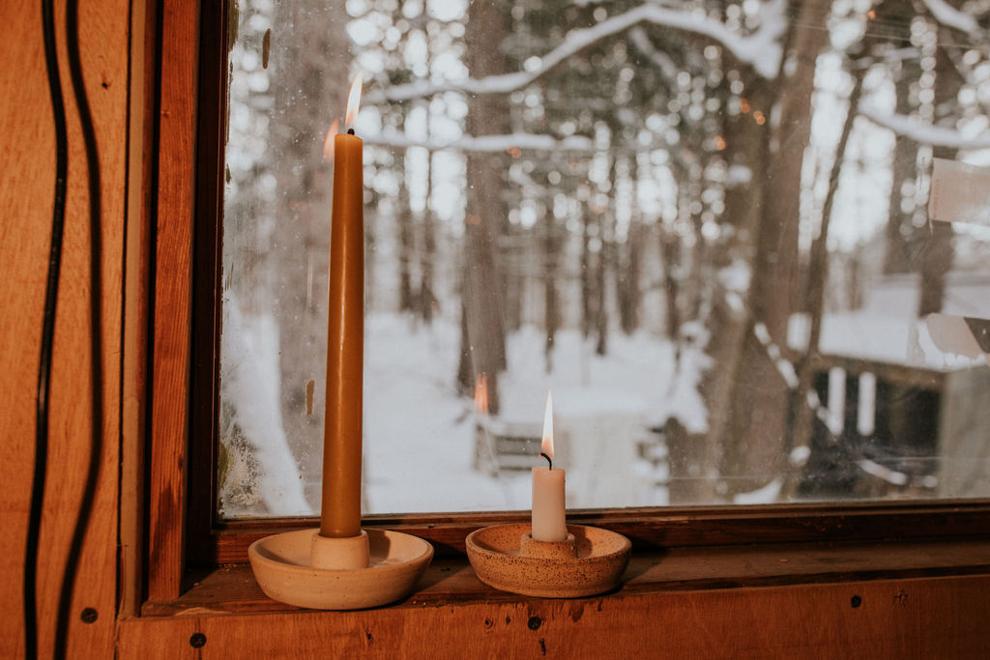 Hoppy travels once a week to the Buffalo Clayart Center off of Elmwood to finish her production process, firing her products in the facility's kilns. The result is a variety of pottery with clean lines and simple glazes that she hopes brings joy to her customers when they pick up their morning mug of coffee or fill their vase with water.
"I want my pieces to be functional and versatile for people in hopes that they will use them in their everyday lives," she said. "So much time and effort goes into each piece, but in the end you create something that can be used for a lifetime."
She credits her artistic spirit to her upbringing in East Aurora, a village historically known as one of America's leading communities in the Arts and Crafts Movement and as the home of Fisher-Price toys. That legacy fostered a creative energy in the community that continues today, as Hoppy said her hometown always encouraged her to find her own path and do her own thing.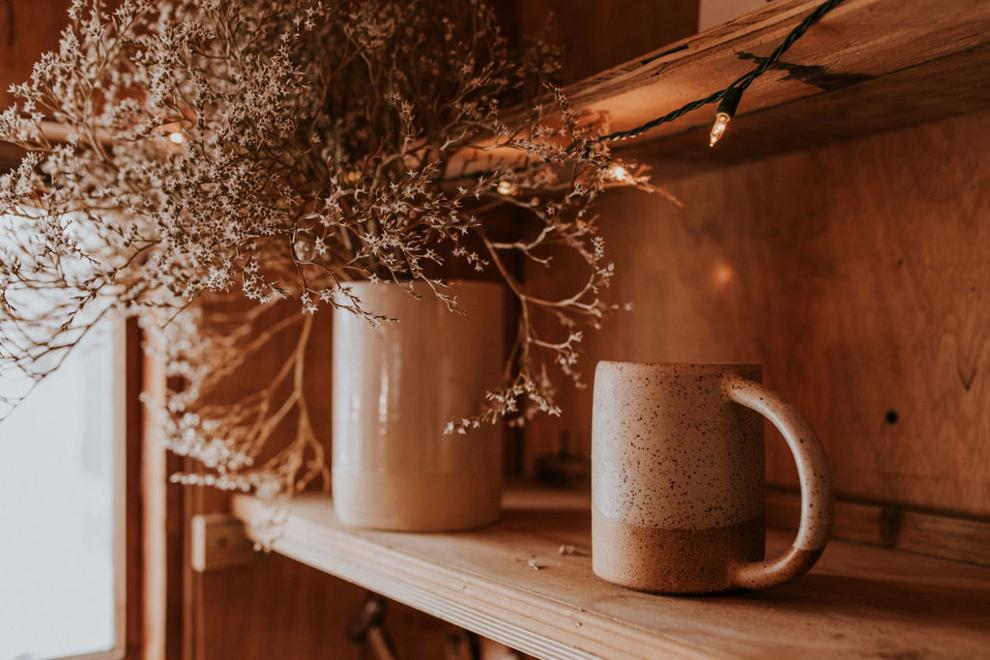 "There's a vibe about East Aurora that's inspiring," she said. "It's just such an awesome, strong community. I've already met so many gracious people."
The extra free time created by the pandemic proved to be its own lump of clay that Hoppy shaped and molded into a new passion and side hustle.
"One thing you can control is finding things that you love and that make you happy," she said. "It's so therapeutic. It's such a part of my life."