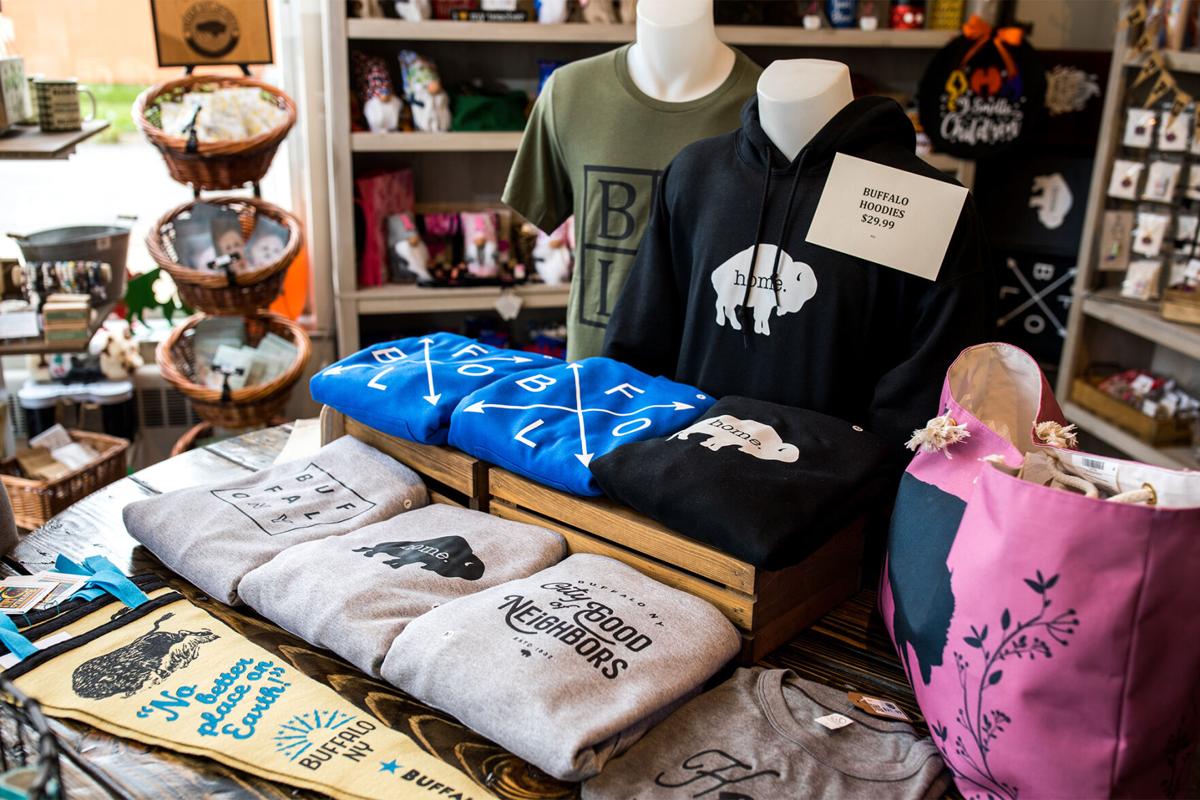 Flash back to Anthony Marasciulo's early years of selling ice cream by way of his bedroom window (silverware included, to his mom's dismay) and it should come as no surprise that he later dreamed up Tonawanda's Buffalo Gift Emporium, a destination for all your gifting needs—with a specialty for customization.
This brick-and-mortar is a standout for both its status as a hub for 40 carefully selected small businesses to sell their goods and its mission to help them reach their goals.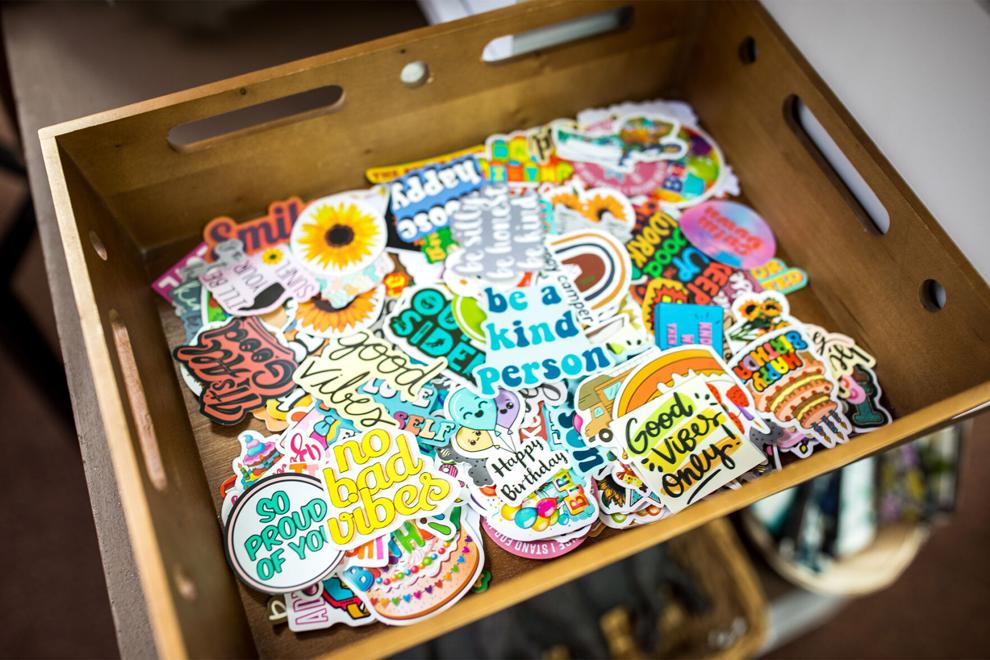 "We take great pride in offering a growing selection of diverse, niche and customizable products, crafted by our community of talented local makers," says Anthony.
The shop's collection is no doubt extensive—and we would know, because we spent an afternoon curating a collection of must-haves for gifting.
Wooden creations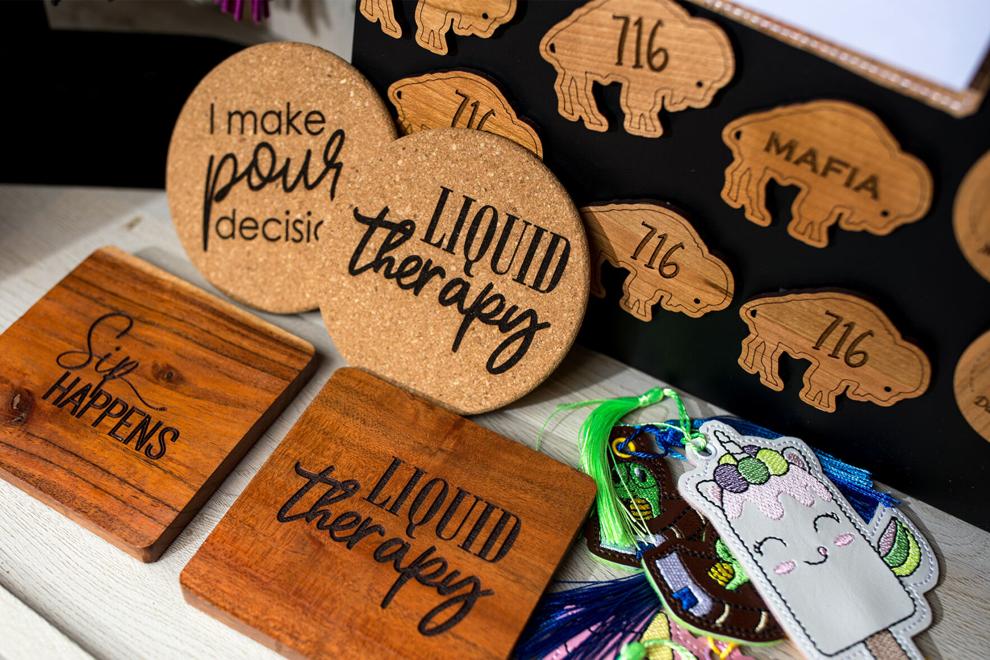 We love the unique selection of customizable wooden coasters for their purpose, humor and rustic look. Gift alongside its circular, cork-made counterparts.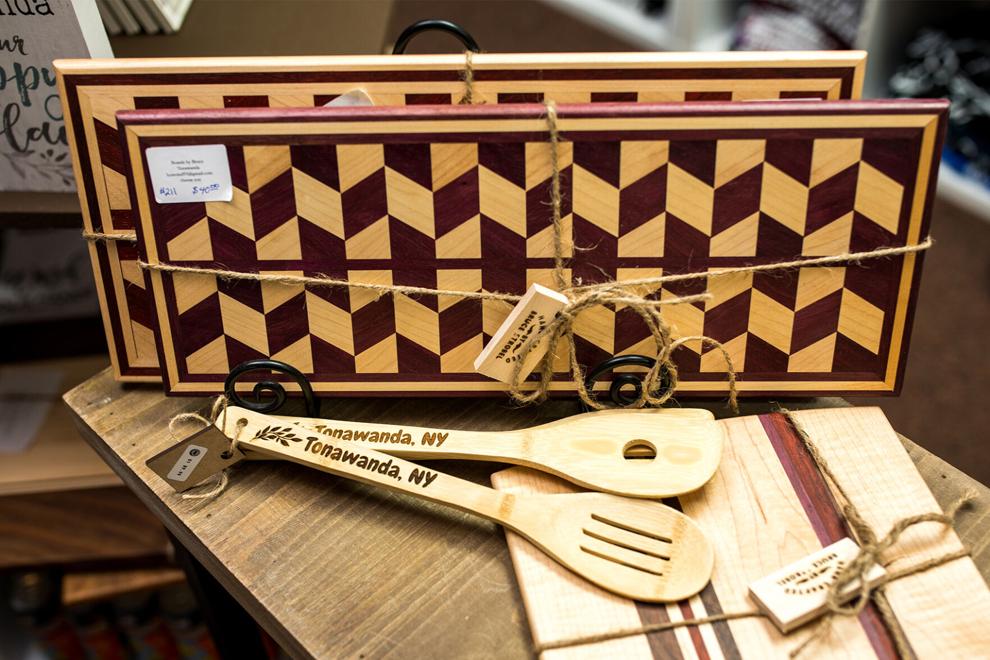 Cutting boards are a staple in most kitchens, so why not elevate their mise en place with a beautifully crafted foundation? While the shop's collection is already diverse, you can also chat with Anthony if you're looking for a particular design.
"If you find it on our shelves, there's a good chance we can work with the creator to customize it," says Anthony. "Personalized, one-of-a-kind gifts are what we're all about."
Warm accents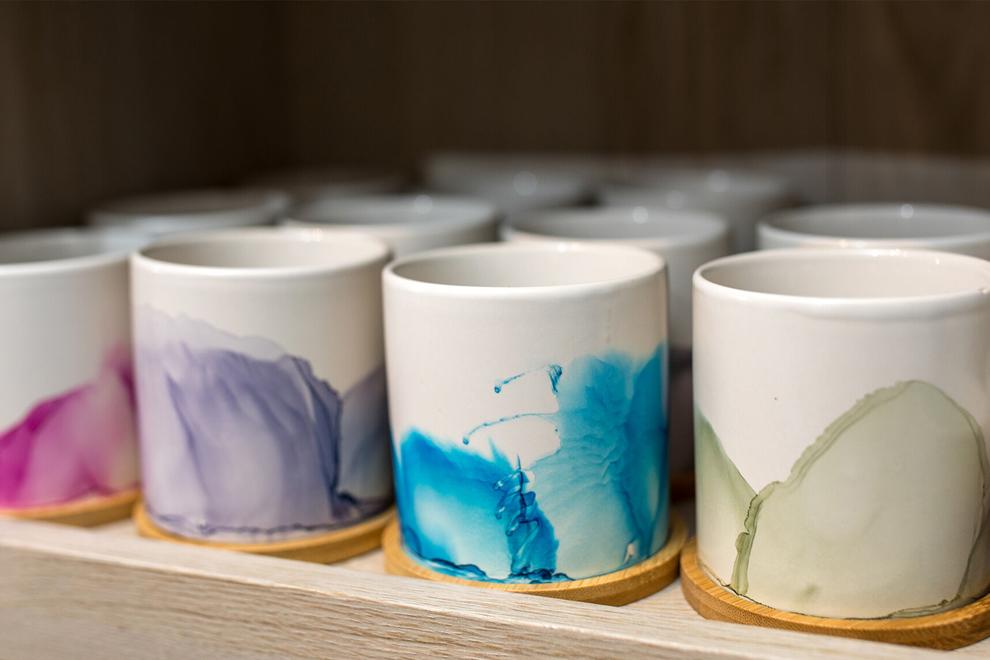 For that person who can't pass up a good DIY, look no further. Buffalo Gift Emporium stocks a kit to craft your own wall art.
We also adore Buffalo Gift Emporium's colorful planters with wooden drainage plates that add a lovely touch. Scour the local nurseries then gift an already potted, easy-to-care-for house plant (it's a gift after all—not a chore).
Not only is the collection of candles delightful and varied, but we're also inspired by their crafter, Poi. Starting her first business venture in Thailand with naturally scented soaps, she expanded to candles after moving to the United States. Give the scent of your choice paired with one of Poi's bath bombs or soaps—also on display at Buffalo Gift Emporium.
Hometown homage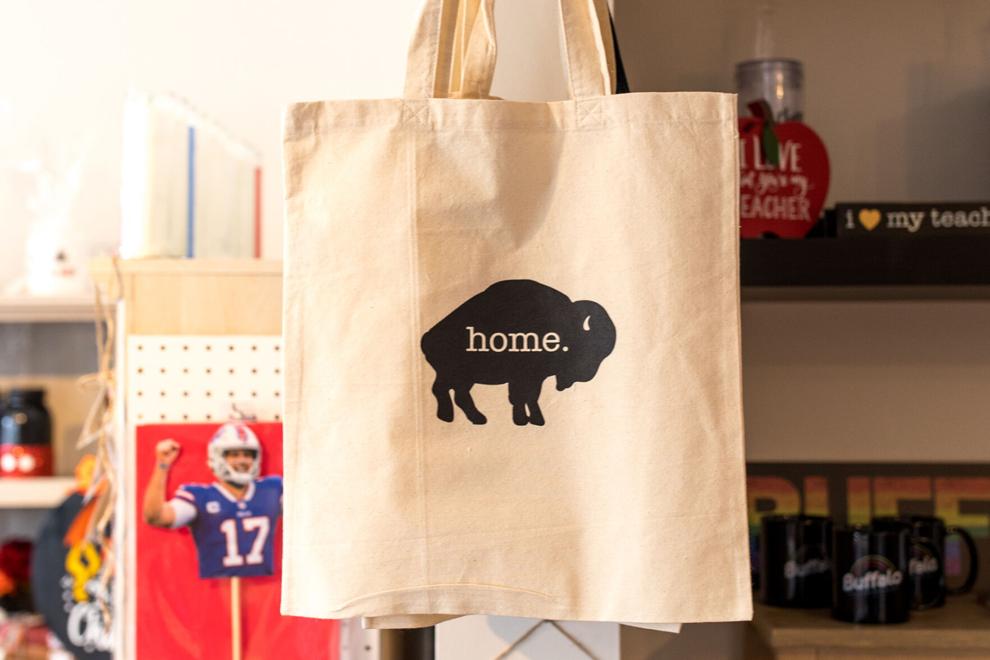 The tote: the bag of endless uses and the fashion trend of all generations. Buffalo Gift Emporium has one we especially love for its practical size and tasteful Buffalo shoutout. Our favorite way to gift it? Filled with one of the shop's Buffalo-centric sweatshirts that's simple with big impact.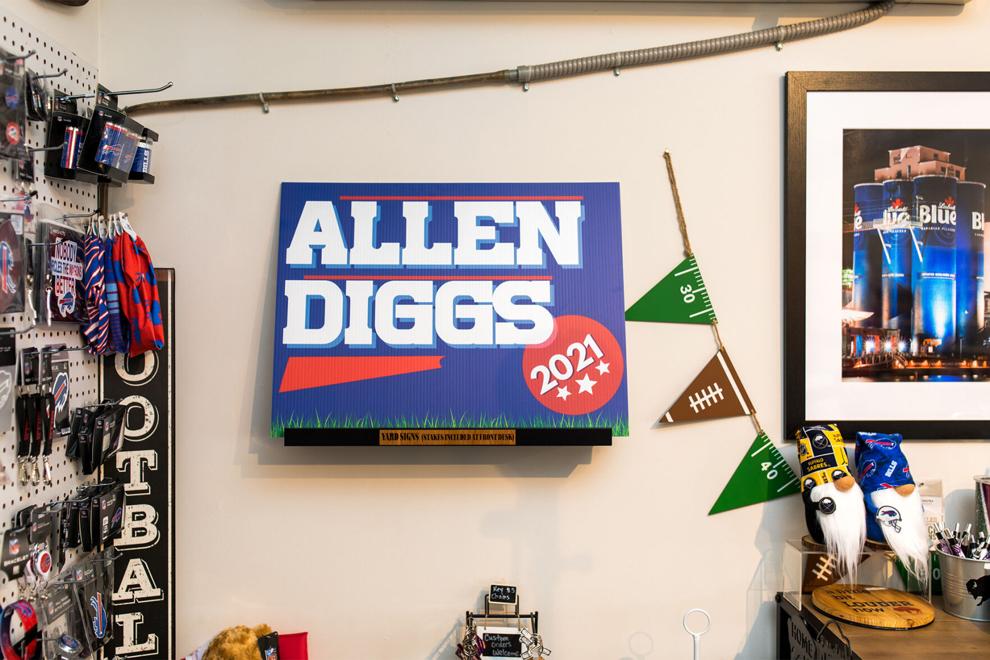 The yard-sign trend is here to stay, and at Buffalo Gift Emporium they're totally customizable for football and beyond! Pack it with a tailgate starter pack, complete with your giftee's drink of choice for a gameday ready gift.
At Buffalo Gift Emporium, finding the perfect item for the football fanatic is easy. In addition to the yard signs, choose from wall art, customizable tees and one-of-a-kind accessories of every variety.
---