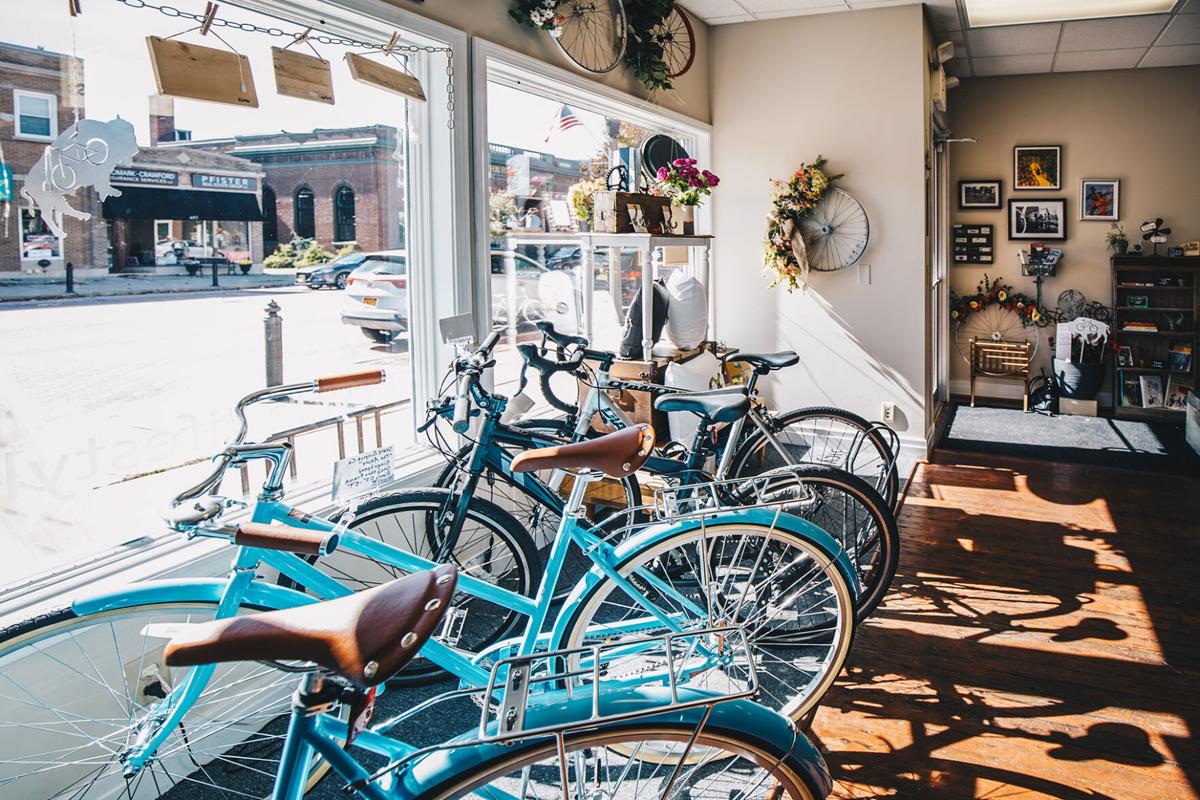 This feature is part of a shop local series inspired by It's Our Job and the mantra: Put your money where your heart is.
Buffalo Magazine is proud to support this campaign by Buffalo Niagara Partnership to keep Western New York's economy bright and vital.
---
Creativity and ingenuity have always been a part of East Aurora's DNA.
This charming village is where Elbert Hubbard founded one of the leading communities in the Arts and Crafts Movement, the Roycroft Campus. Herman Fisher and Irving Price developed Fisher-Price toys here nearly a century ago. Even the wings served at Bar-Bill Tavern are inventive, hand-brushed to ensure the house-made hot sauce evenly distributes on every order.
But while you're already in the know on East Aurora iconic spots like Vidler's 5&10, Knox Farm State Park and the Roycroft Inn, a host of more recently opened shops and restaurants have continued to take this village's reputation for hospitality and creativity to new levels. Here are three places to check out on your next visit.
Kickstand Culture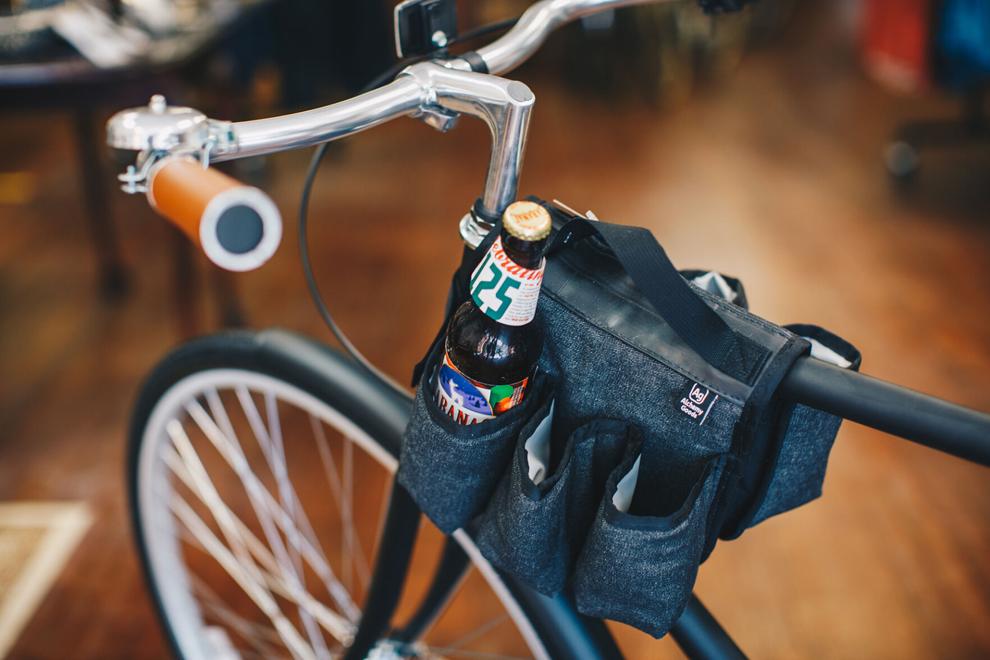 For anyone who lives for cycling, Kickstand Culture is a dream store.
There's bicycle shaped pasta for sale here. And bags and belts made from repurposed tires and inner tubes. Kickstand Culture even sells "gearrings"—bicycle gear shaped earrings—and clocks made from brake rotors.
The hundreds of bicycle-themed items—from shirts and glasses to puzzles and candle holders made from gears—are the brainchild of co-owners Renee Tarrant and Ted Cincotti. Tarrant has loved cycling since she was a child, when she biked while delivering her afternoon newspaper route. But she never could have imagined owning a store dedicated to all things bike, having previously worked in the college textbook industry.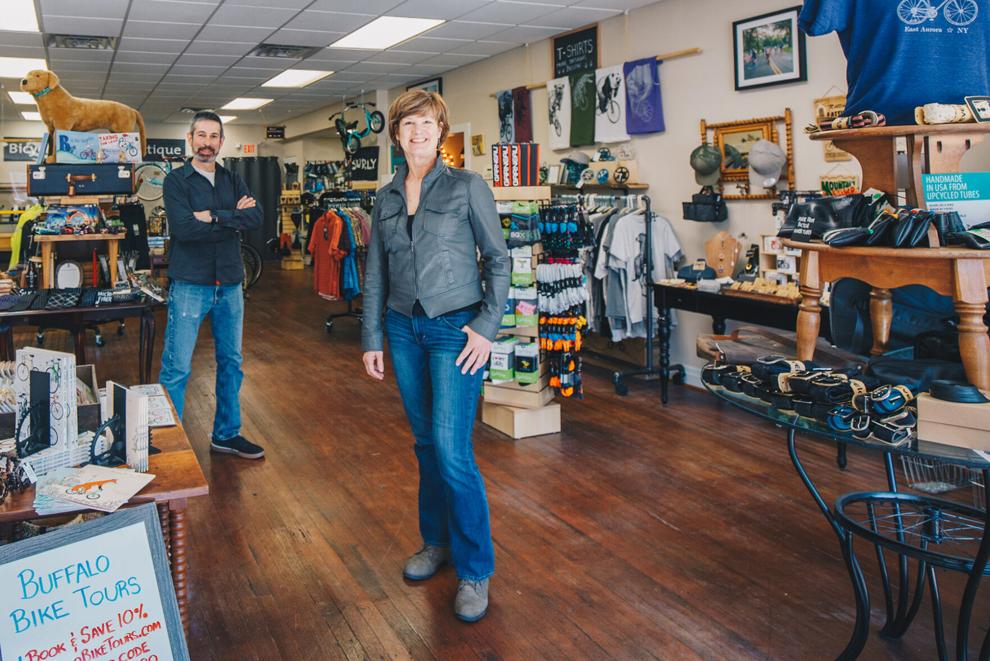 Inspiration struck Tarrant while meeting other cyclists on a cross-state excursion along the Erie Canal several years ago. She knew there was a demand for apparel, accessories and other bicycle-themed gifts, but everyone she met on the trip only knew of bike shops that specialized in sales and repairs.
So she left her longstanding job and co-opened Kickstand Culture with Cincotti as an online business in 2015, followed by a brick-and-mortar store in East Aurora in 2017. And she's never looked back.
"No matter your age, if you have a concept that's unique and you have the energy to make it work, go and figure out how to make that happen," Tarrant said. "We ventured a guess that we were the first bicycle lifestyle shop in the world."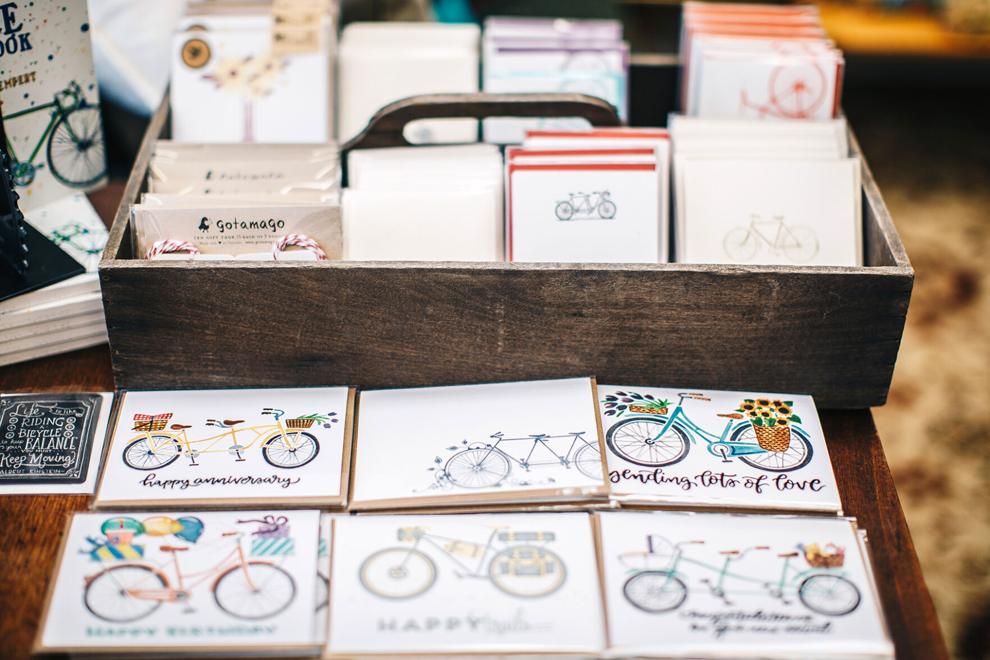 Kickstand Culture has been well received, growing from a smaller space that faced the back parking lot of the building to occupying the storefront that faces 654 Main St. The store also sells a limited selection of bikes and recently added a bicycle repair shop.
For Tarrant, opening Kickstand Culture presented an opportunity to turn a lifelong passion for cycling into a career.
"It's the freedom to get up and go," she said. "It's that feeling of the rush of the wind, exploring and getting to see life at a slower pace."
The Deli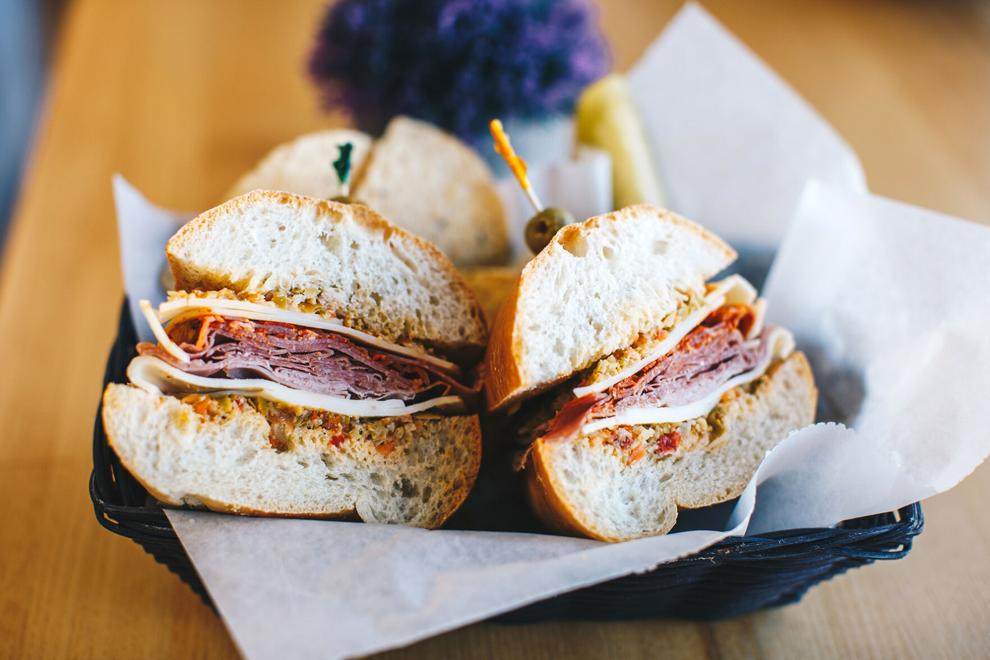 Reminders of Ed Borzillieri's upbringing on Buffalo's West Side can be found throughout The Deli, one of East Aurora's newest offerings that's quickly gained a following for its sandwiches.
There's the sandwich rolls, baked fresh every day at Luigi's Bakery near the foot of Forest Avenue. Guercio & Sons on Grant Street supplies The Deli's produce, while Lorigo's Meating Place further down Grant makes the Italian sausage placed on every "Real Royal" sandwich.
And then there's the picture hanging on the wall of his mother, Viola, whose "house was always full of people and food," Borzillieri said. His memories of his mother's hospitality and of walking from corner store to corner store on Buffalo's West Side ordering sandwiches—each bigger than the last—helped inspire The Deli.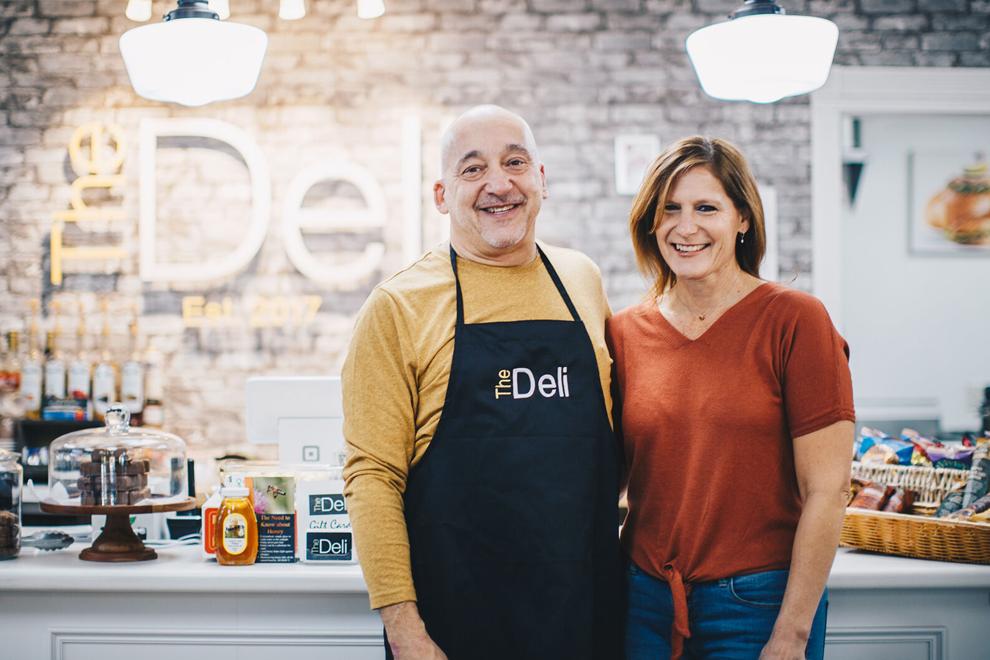 Co-owning a deli with his wife, Kristin, was a professional pivot from Borzillieri's previous decades-long career as a jeweler. But the couple always enjoyed cooking and entertaining guests, so when their children grew up, the Borzillieris decided it was time to try their hand at opening a shop that served the types of sandwiches he remembered growing up with. They traveled to Philadelphia, Boston and Baltimore to research other cities' delis before ultimately settling on the concept that would become The Deli, which opened in January of 2019.
Borzillieri personally greets nearly every guest who walks in the door. While he's making the sandwiches, Kristin is baking homemade pastries like strawberry scones. The Deli staff makes its sandwiches with Boar's Head meat and its meatballs from scratch, but the standout specialty may be its honey garlic root beer ribs, smoked behind the restaurant, braised with root beer and served only on Fridays and Saturdays.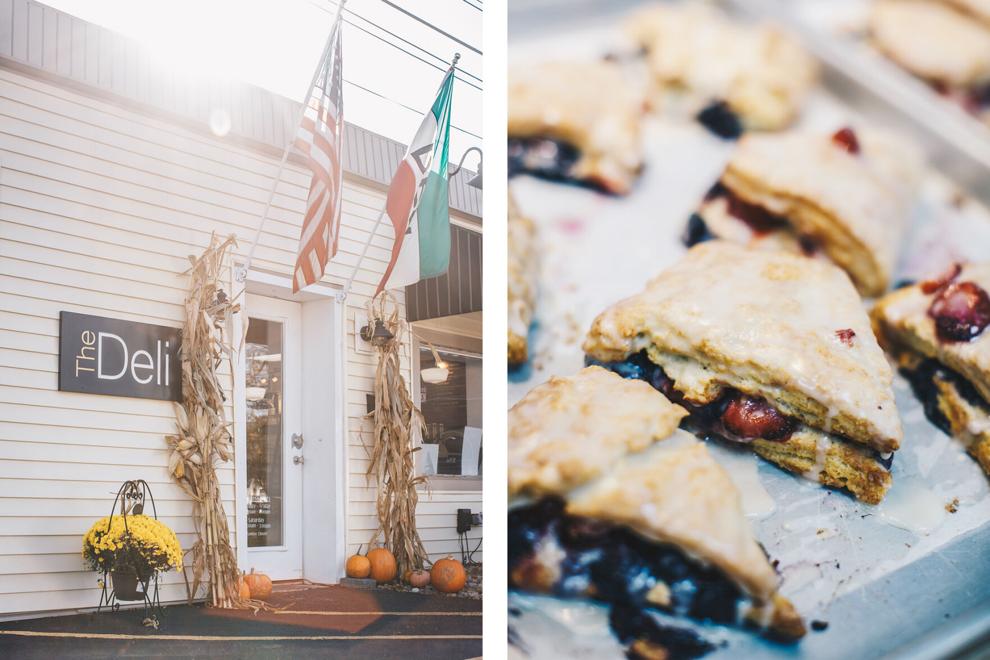 East Aurora has welcomed The Deli with open arms, and many of the surrounding business owners in have stopped by for a sandwich, Borzillieri said. He's thrilled to add another dining option to a village already known for its great food.
"We want you to feel like you've been to our house," he said. "It matters how you feel when you walk into a place for a visit or a meal."
Aurora Brew Works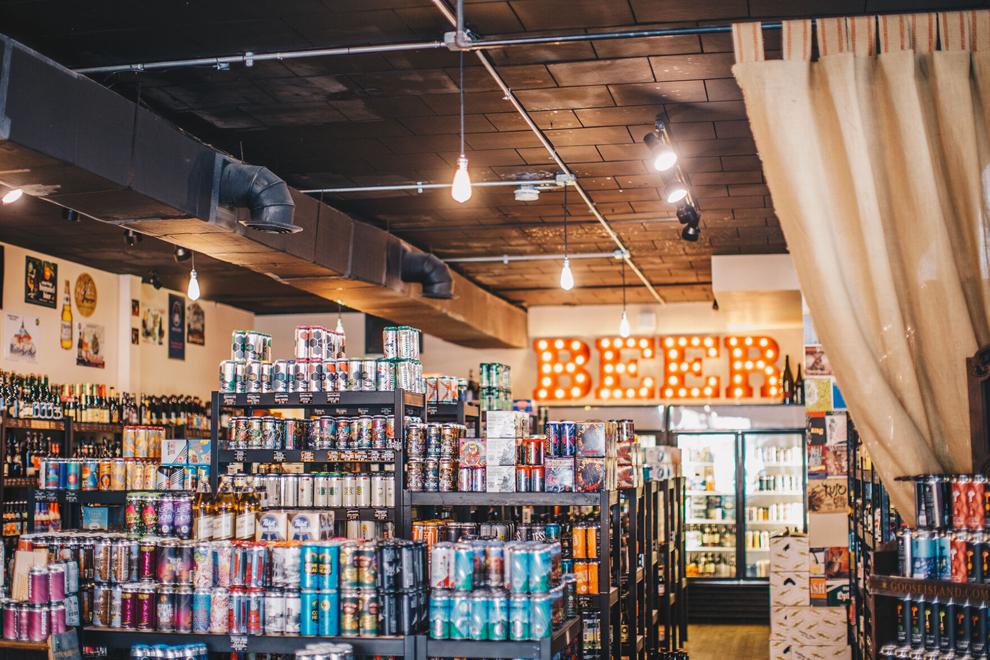 In a year without international travel, every trip to Aurora Brew Works can be a new adventure around the beer world.
On one visit, customers might find Weihenstephaner Festbier on tap, a beer from a nearly 1,000-year-old German brewery. On another, they might discover a fermented Lambic beer brewed at Drie Fonteinen brewery in Belgium for more than a century. Or they could encounter brews from the Netherlands, the U.K. or right here in Buffalo.
No two visits are ever the same in Aurora Brew Works, the first hybrid craft beer bar and beer store to open in Upstate New York. The store features more than 1,300 varieties of beer, from a Key Lime Pie Gose from Westbrook Brewing in South Carolina to an extensive selection from Other Half, one of New York City's most popular breweries. Customers can try a pint from one of Brew Works' 20 taps at the bar at the front of the store, then walk around with beer in hand to browse the hundreds of bottled varieties spread across several aisles and coolers.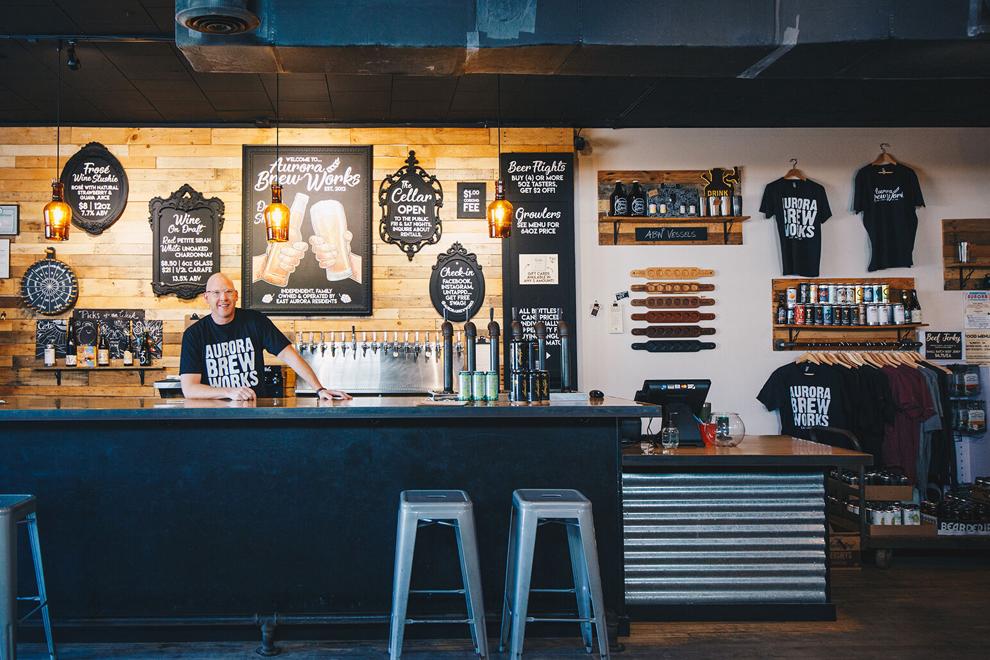 Aurora Brew Works is a labor of love for owner Darryl Howe, who grew up in the village of Alexander south of Batavia. Upon returning home from college, he first became familiar with East Aurora while working as a graphic designer at Fisher-Price and developed an interest in exploring craft beers around the country as a side hobby.
That passion eventually turned into Howe's full-time career, as he aspired to open a store the likes of which East Aurora and Western New York had never seen before. Since opening in 2012, Aurora Brew Works has kept up with Buffalo's own exploding craft beer scene, carrying a variety of brews from Community Beer Works, Big Ditch, Pressure Drop, Resurgence and other breweries.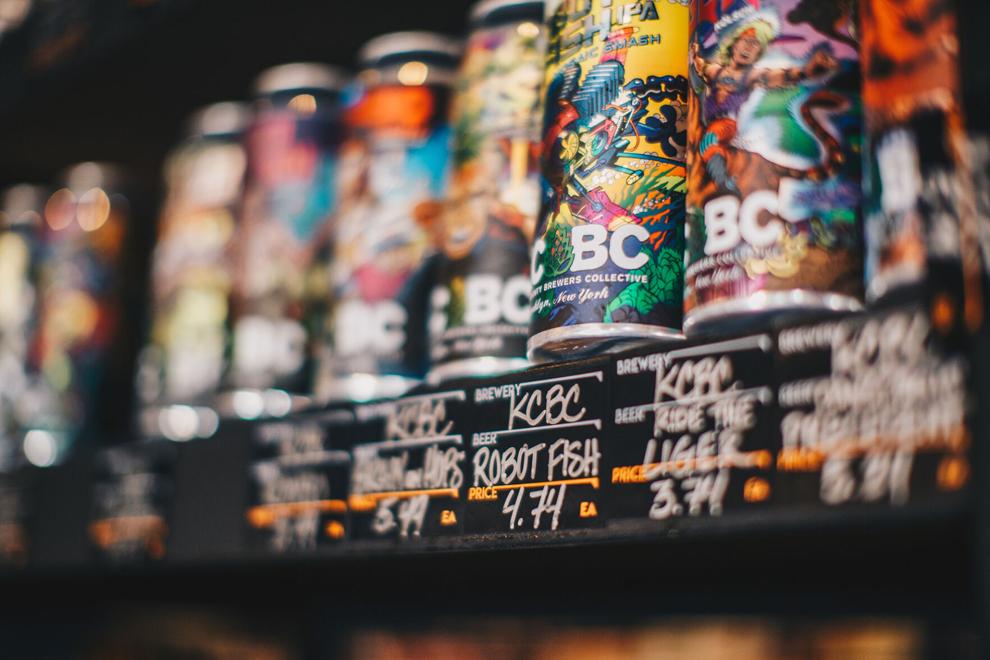 Howe lives around the corner from the store that he runs with his wife, Ashley, and likens the customer experience at Aurora Brew Works to stepping into his living room.
"We'll take you around the store and show you 100 different options to try and steer you to the right path," he said. "It's very personal. It's not like a big-box experience."
---
Plot your visit
---
This feature is part of a shop local series inspired by It's Our Job and the mantra: Put your money where your heart is.
Buffalo Magazine is proud to support this campaign by Buffalo Niagara Partnership to keep Western New York's economy bright and vital. Find updates from East Aurora businesses, along with many others throughout the region, in the It's Our Job: Shop Local Updates directory.