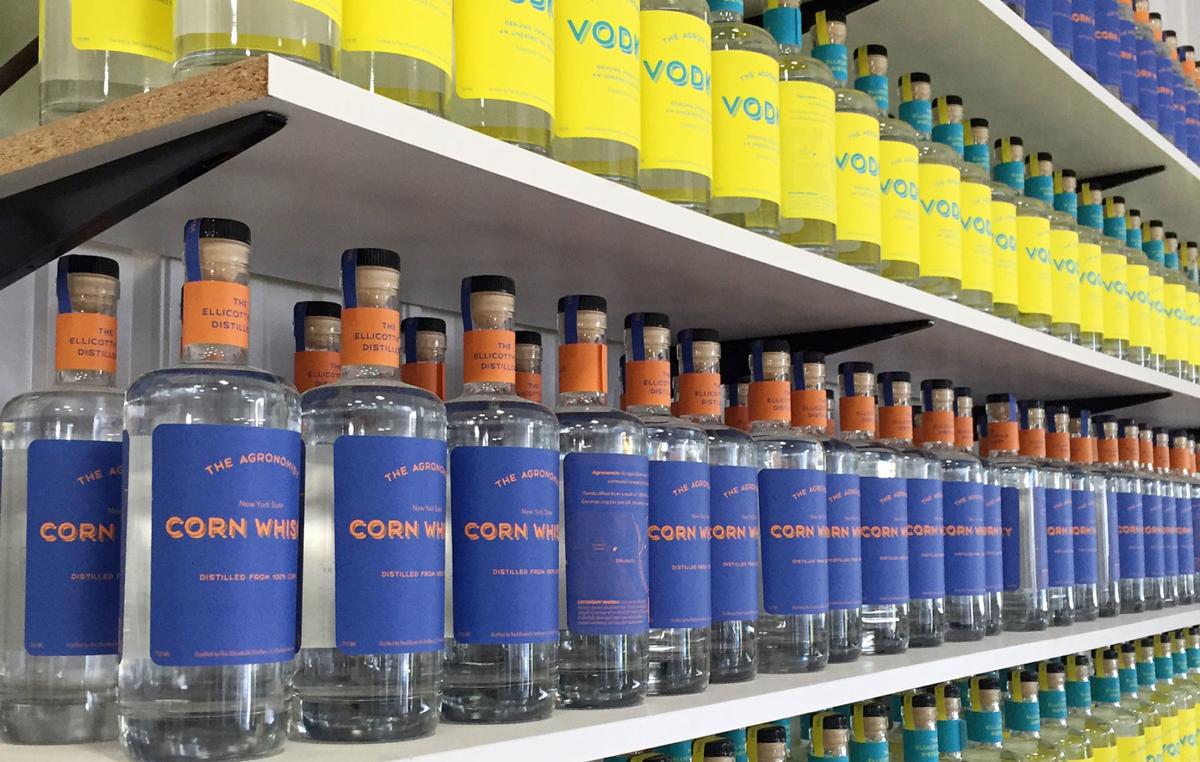 When it comes time to get your gift list together and strategize a game plan, you may encounter some tough scenarios. Often it's the people we're closest to who are the most difficult to buy for. To help, we've compiled a list of the most challenging people in your life, with a handy guide for the perfect holiday gift. Even better, it's all local.
Grandpa who doesn't need anything
We're willing to bet what he really wants is to spend time with you, so give the gift of an experience together. Buffalo Bites Food Tours take you through either the Elmwood Village or East Aurora, with tastings at select restaurants throughout a 3-hour guided walk. Gift certificates available. $51 per person.
Fitness friend
Have a friend into fitness? Give her a new workout to try. Barre classes, based on ballet moves, kick up the average toning you're probably used to at the gym. New client special memberships are available for $100/month, or you can opt for a $20 one-time pass or $90 five pack. Locations in Clarence and Buffalo.
Glamorous mom
Make your own fragrance at Her Story
What could be more special than creating a customized fragrance? Her Story on Elmwood Avenue offers custom scented organic spa lotions starting at just $14 for an 8-ounce bottle. Made with beneficial, age-defying oils (additional $4), this gift is sure to make her look and feel beautiful.
Golf-crazed dad
Hybrid club for hard shots
Designed to increase distance and improve your swing, hybrid clubs are a helpful addition to a golf bag. The Paragon Phantom Hybrid ($39.99), available at Rick Zurak Golf Warehouse in Lancaster, has a low profile steel head that makes it easier to get the ball in the air.
Boss or co-worker
You can never go wrong with food. If you work downtown, a great lunch spot – with options ranging from gourmet sandwiches to Asian fusion – is EXPO Market on Main Street. Pair a gift certificate with a box of Alethea's Cherry Cordials ($26.95) and you've given the gift of good taste.
Slightly spoiled niece
Tony Walker & Co. Makeover
Treat the girl who's hard to impress to a beauty day at Tony Walker in Williamsville. For $50, she can get a one-on-one expert makeup tutorial that lasts around 45 minutes.  The kicker: $50 is redeemable for products the day of the appointment.
World traveler
For the discerning friend who's often traveling, this cocktail kit from Fern + Arrow on Elmwood Avenue is the perfect gift. For $24, it offers everything you need to create a worthy cocktail in flight. The Gin & Tonic kit includes a bar spoon, jigger and tonic syrup, and there are kits specific to Moscow Mules, Old Fashioneds and more. The only thing missing is that tiny bottle of booze.
Sports nut brother
A Sabres game is an excellent way to bond, and you'll get #1 sibling status with this gift. Tickets prices range depending on the game and seat location, but you can find them starting at $40.
Fashion forward sister
Blanket scarves are still hot (figuratively and literally) and you can get them in fun styles and patterns at Head Over Heels in East Aurora for just $25. Practical and chic for the fashionista in your life.
Buffalo obsessed friend
Blurbs Against Buffalo for Cards Against Humanity
Haven't heard about the Cards Against Humanity game? Check it out, ASAP. Then get this unofficial expansion pack that features relatable and hilarious phrases that'll keep you laughing ($24.99).
Anyone
We've all got a lot of stuff. So why not give an experience – one that will enrich? Our local cultural institutions are a great place to start. A membership to the Albright-Knox Art Gallery, Buffalo Museum of Science or Niagara Falls Aquarium is a great gift for family and friends, young and old. Or buy tickets (or a subscription) to a local theater, like Shea's. There are many more local cultural institutions that offer memberships and gift certificates as well, so start with someone's interests and search from there.
Drinking buddy
You will look cool and in-the-know when you give a bottle of the latest locally distilled vodka to hit the streets. The Agronimist vodka, made by just-opened Ellicottville Distillery, is distilled from Mayer Brothers apple cider – so it's ultra-local. Plus there's a second vodka distilled from corn, as well as a Corn Whiskey. Each is $29.99. Buy it direct at the distillery, 5462 Robbins Road in Ellicottville.