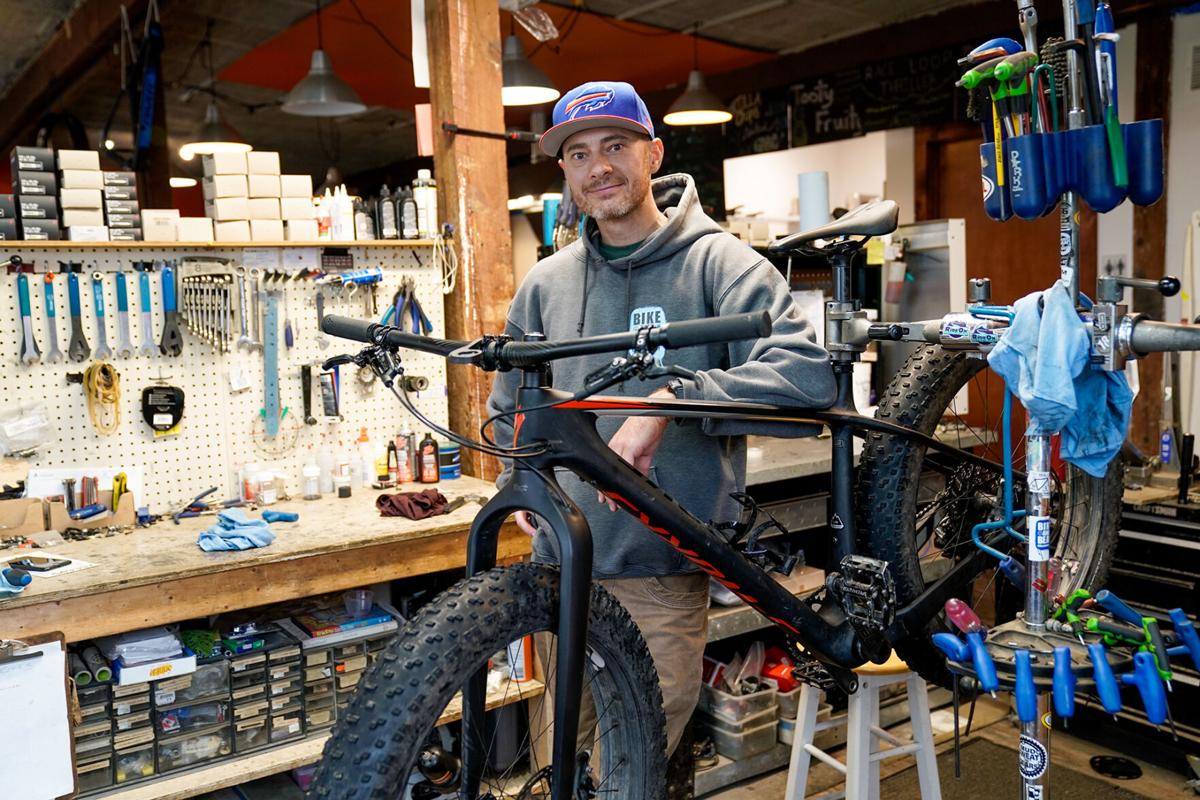 This feature is part of a shop local series inspired by It's Our Job and the mantra: Put your money where your heart is.
Buffalo Magazine is proud to support this campaign by Buffalo Niagara Partnership to keep Western New York's economy bright and vital.
---
Skiing put Ellicottville on the map nearly a century ago when the first ski hills surrounding the community opened in the 1930s, followed by Holiday Valley in the 1950s. But this community of 1,600 set in the rolling hills of the Southern Tier has evolved into far more than a ski town. 
Ellicottville is home to one of Western New York's most vibrant shopping districts, centered around Washington and Monroe Streets and anchored by retailers and eateries like the Ellicottville Brewing Company, Kazoo II Gift Shop and Gado-Gado boutique. A combination of tried-and-true community favorites and niche retailers with offerings unlike anywhere else in the region make this scenic village worth the day trip. Here are three recommendations for your next shopping visit.
The Bike and Bean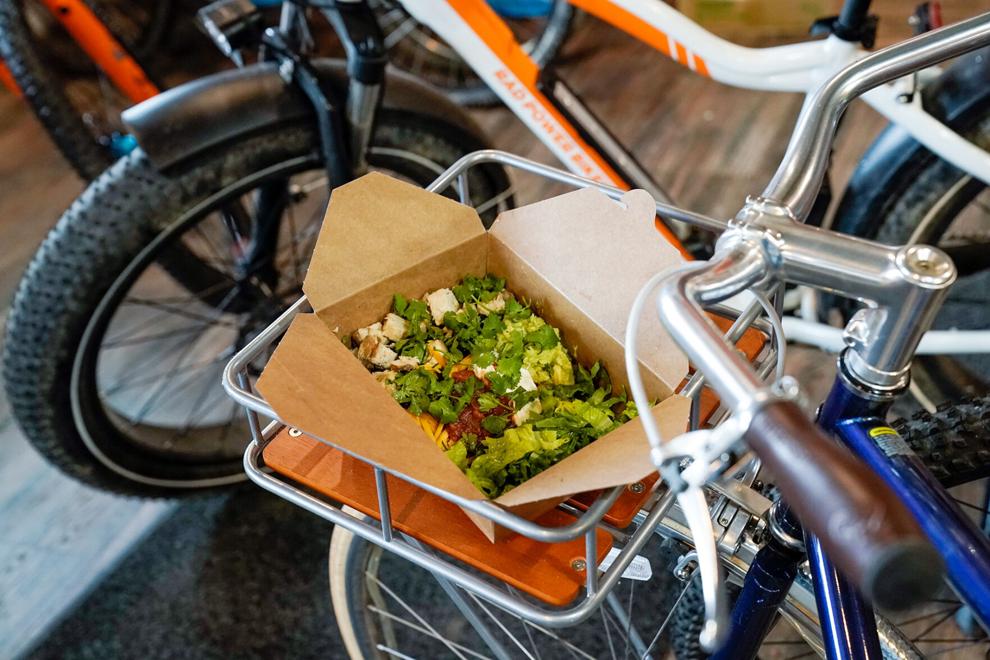 An attention-grabbing roadside sign on Martha Street directs visitors into one of the most unusual combinations of retail in Ellicottville—or anywhere, for that matter.
"FAST BICYCLES. DELICIOUS BURITTOS. FRUIT SMOOTHIES," the sign reads, and points curious onlookers into the Bike and Bean, which may be the first combination bicycle store and burrito bar ever created.
Inside the former feed mill, a collection of bicycles and accessories for sale and a repair shop flank the burrito bar. The Bike and Bean is the brainchild of owner Dennis Baldwin, who wanted to provide nutritious food for the athletes who frequented his store—and support local farms in the process. Baldwin sources his chicken, seasonal vegetables and grass-fed beef for his burritos from farms across the Southern Tier and Northern Pennsylvania.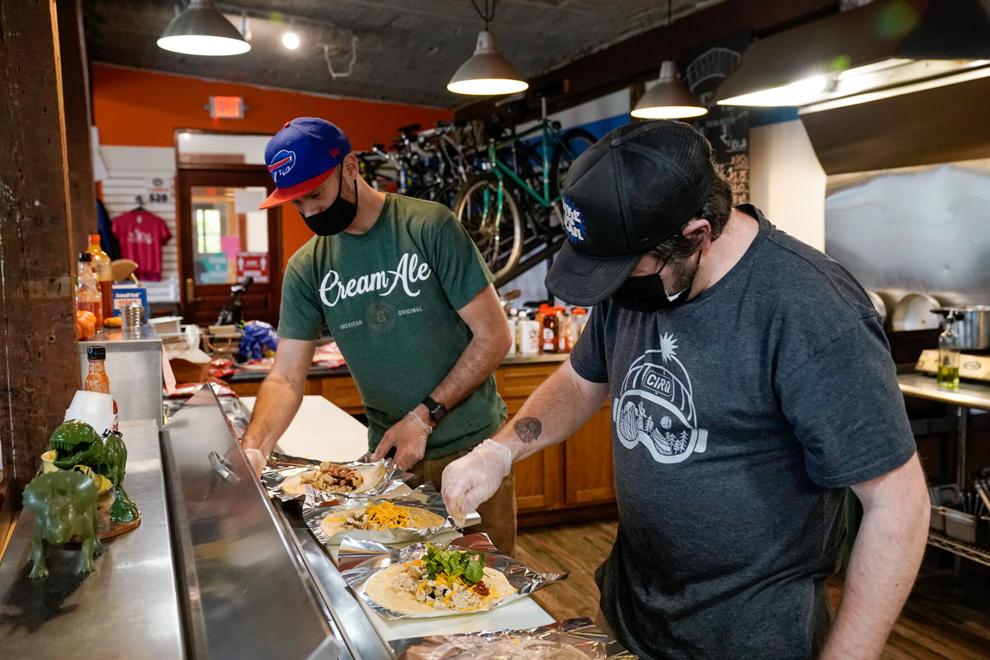 "I don't think I've ever met someone who bikes who isn't into burritos as well," he said. "We definitely feel like an original."
Baldwin, 41, grew up outside of Ellicottville and first took the training wheels off his bicycle by the time he was five years old. At 16, he converted his love of cycling into a paycheck through his first job at Mud, Sweat and Gears outdoors store around the corner and worked his way to manager. He eventually purchased the bicycle portion of the store from the owners and struck out on his own in 2007, adding the burrito bar in 2013.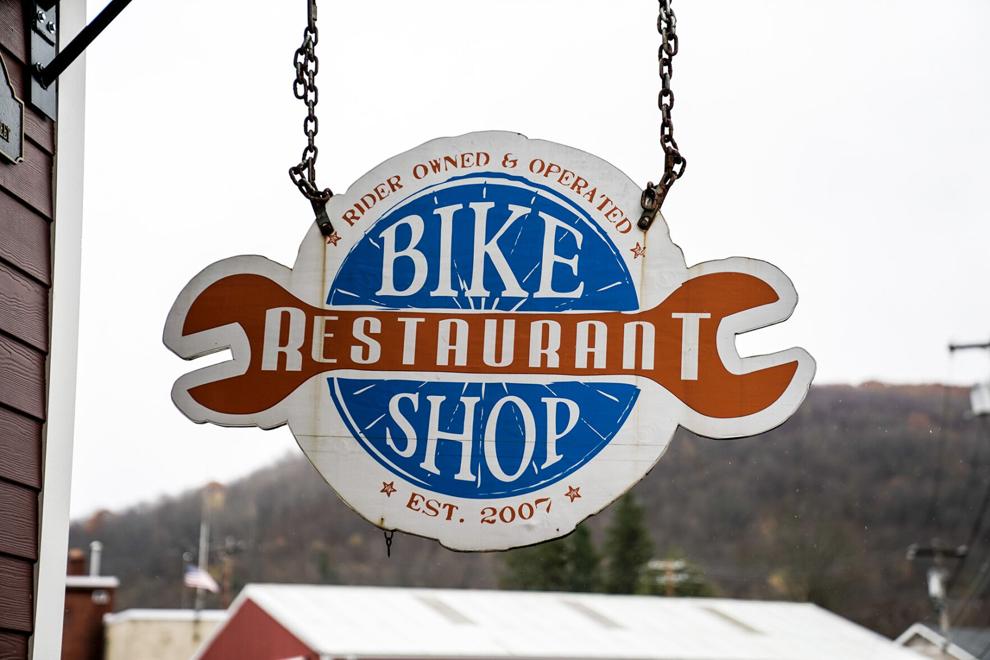 Ellicottville is at the doorstep of 6,000 acres of state forest and 35 miles of linked single-track trails, making it an ideal spot to operate a bike shop, Baldwin said. The Bike and Bean may one day add a third B—beer—to its offerings, but in the meantime, Baldwin loves to provide his customers with good food and opportunities to stay physically fit.
"I could never imagine this town without a bike shop," he said. "I'm really proud to keep that going."
The Purple Doorknob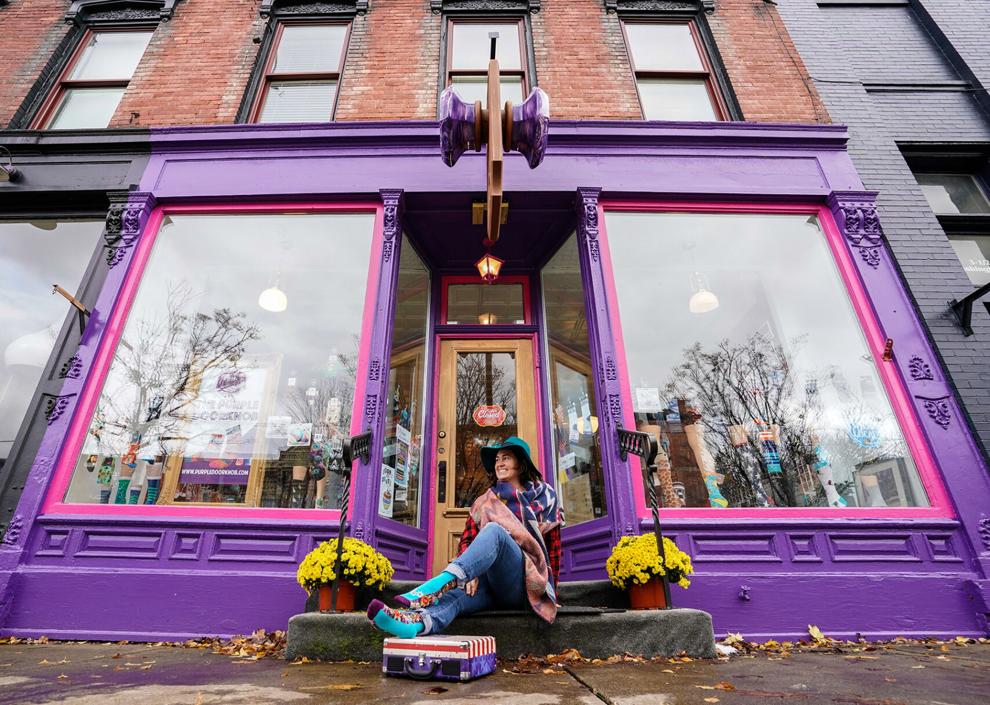 At The Purple Doorknob, novelty socks featuring the visage of Mister Rogers, Jimi Hendrix, Maya Angelou and Rosie the Riveter hang from the wall. So do leg warmers, workwear, and hiking, hunting and even bamboo biodegradable socks.
The Purple Doorknob sells only one item—you guessed it, socks. Owner Rachel Northrup prides herself on selling the largest selection of socks in New York State, some 1,500 varieties.
"I personally think it's restorative to someone's nervous system to shop for one category," Northrup said. "There's a calming experience to it because it's organized. It's categorized."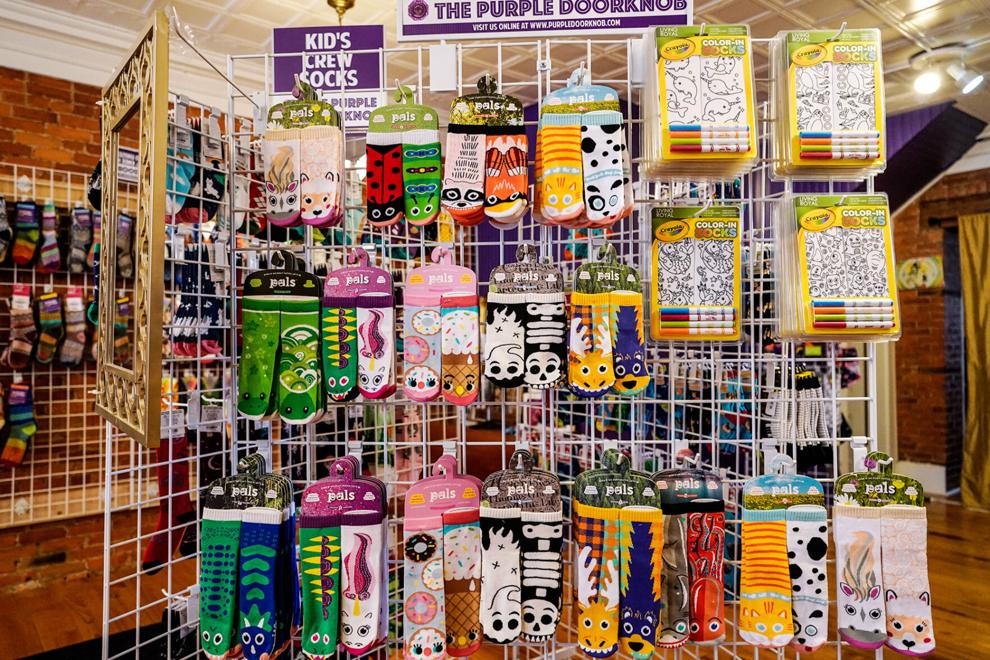 Northrup's Ellicottville roots run deep: her grandfather was one of the founding partners of Holiday Valley and her great, great uncle Edwin owned Northrup's Style Shop on Main Street generations ago. But selling socks in her hometown was not on her radar screen growing up. She lived in Colorado for several years before deciding to return home in 2014 and subsequently became a fan of The Purple Doorknob, which had opened in 2010.
A Facebook post she shared singing the praises of the store's socks caught the attention of The Purple Doorknob's first owner, who offered to sell the shop to her. Northrup took over in 2015, then moved the store from Monroe Street to a building on Washington Street earlier this year—the same 1892 storefront where her great, great uncle once ran his shop.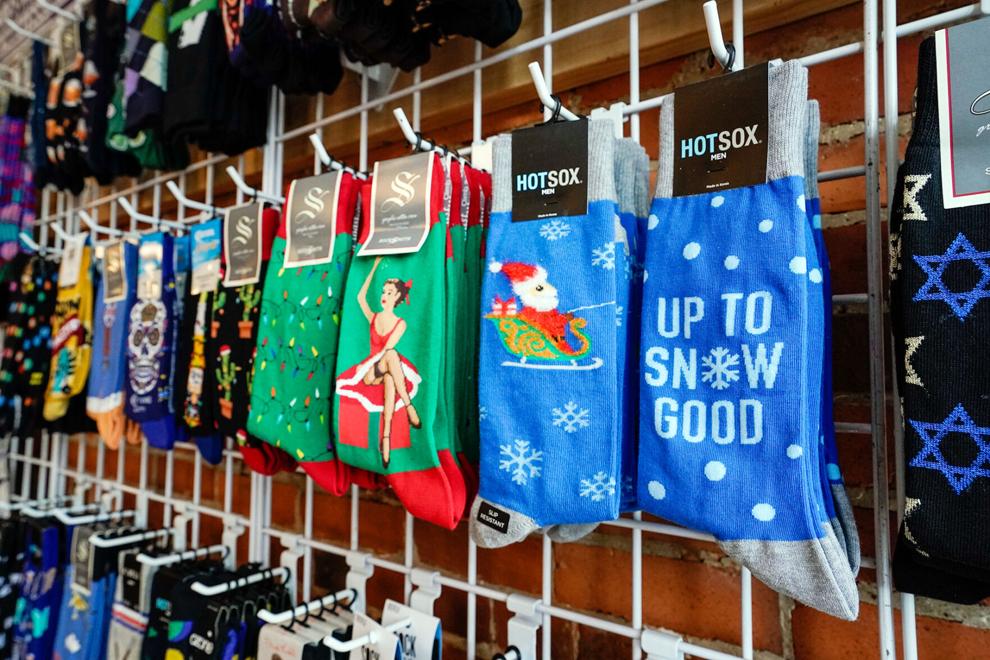 The new location has been a hit; The Purple Doorknob typically sells more than 1,000 pairs of socks per weekend. Northrup credits that to the quality of the socks she sells, the relationships she's developed with her customers and the unique niche she's carved out.
"It's a weird subculture for sure. We're weird and our customers are weird," she said. "People have been buying socks here for 10 years. They expect quirky, fun stuff."
The City Garage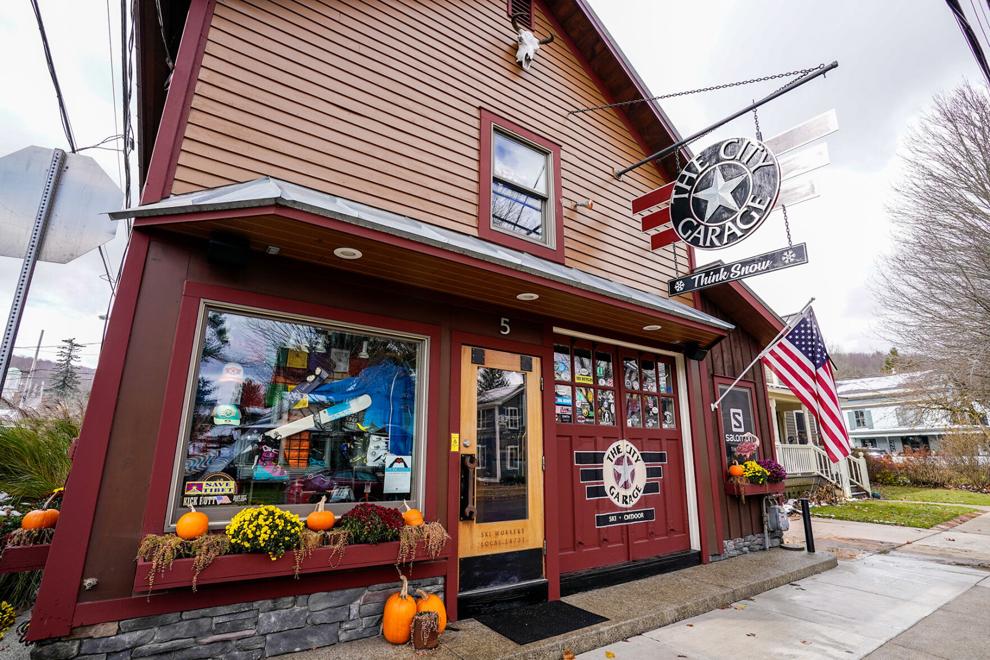 Sean Lowes likes to compare The City Garage's location on Monroe Street to the old orange seats of the Memorial Auditorium—a little off the beaten path.
Those who walk a block off Washington Street into the "oranges" of Ellicottville will find a two-floor ski shop filled with thousands of items, from poles, jackets and boots to unusual finds like heated socks and heated boot bags. Lowes converted a lifelong passion for skiing—his parents first introduced him to the sport when he was four years old—into one of Ellicottville's premier ski shops when he rehabilitated a former carriage house into The City Garage (named after an old car repair shop in town) in 1999.
Lowes moved to Ellicottville when he was 18 and spent years as a traveling ski salesman before launching his own store. He still skis some 70 days a year and routinely heads to the slopes in Utah and New Mexico, incorporating ideas he sees from retailers out West into his store.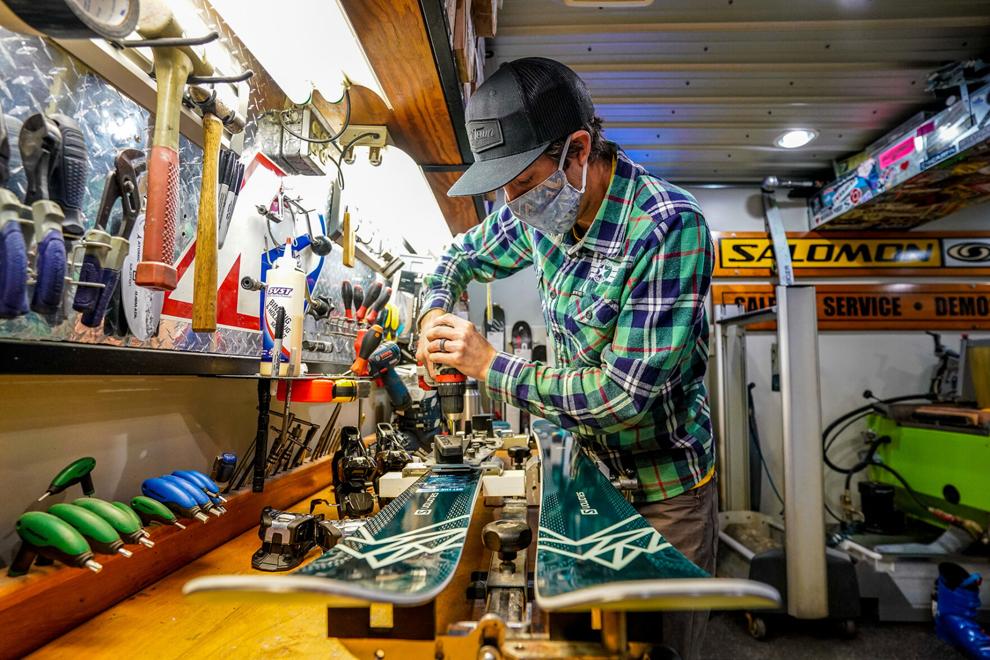 But Ellicottville will always remain home.
"You wouldn't expect to find (Ellicottville) in Western New York," Lowes said. "This is more like an Out West, Big Mountain ski town."
The City Garage has repeatedly won the "Best Vibe" award from Skiing Business Magazine, a testament to the culture Lowes has instilled among his employees. This is a shop for skiers, by skiers: Customer experience coordinator Trey Clauss quipped that the store sells "everything you need to be a skier or look like a skier."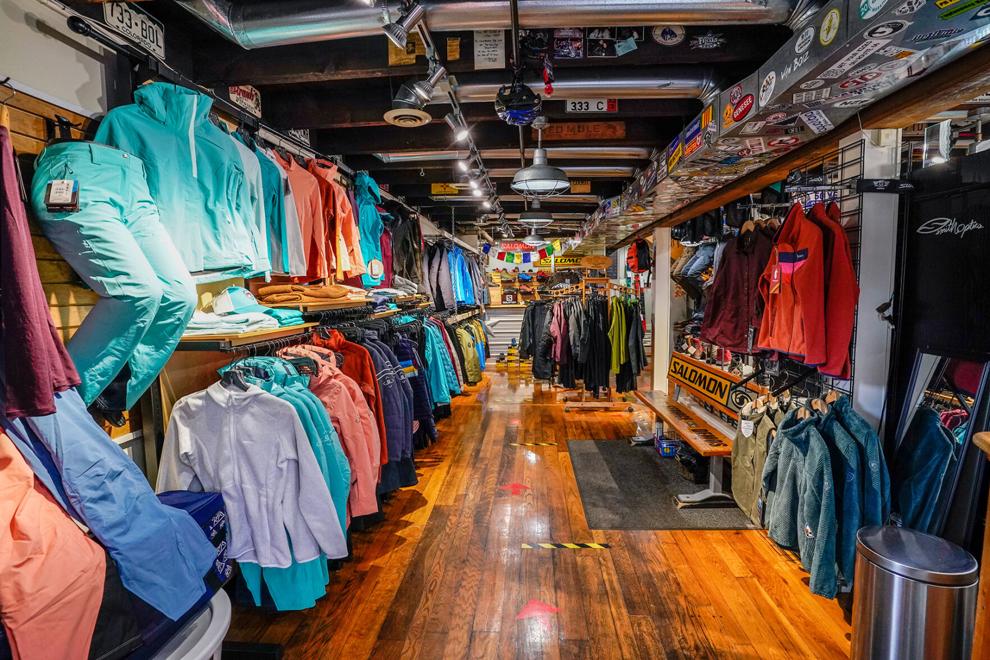 Clauss first started at The Garage back in 2001 when he was 18 years-old and stayed because of the very culture that earned The City Garage its national reputation. The store's staff all ski and enjoy lending their expertise to their customers.
"It's what we do. It's our life. It's not just a job," Clauss said. "It's always seemed like more of a hangout."
---
Plot your visit
---
This feature is part of a shop local series inspired by It's Our Job and the mantra: Put your money where your heart is. Buffalo Magazine is proud to support this campaign by Buffalo Niagara Partnership to keep Western New York's economy bright and vital.