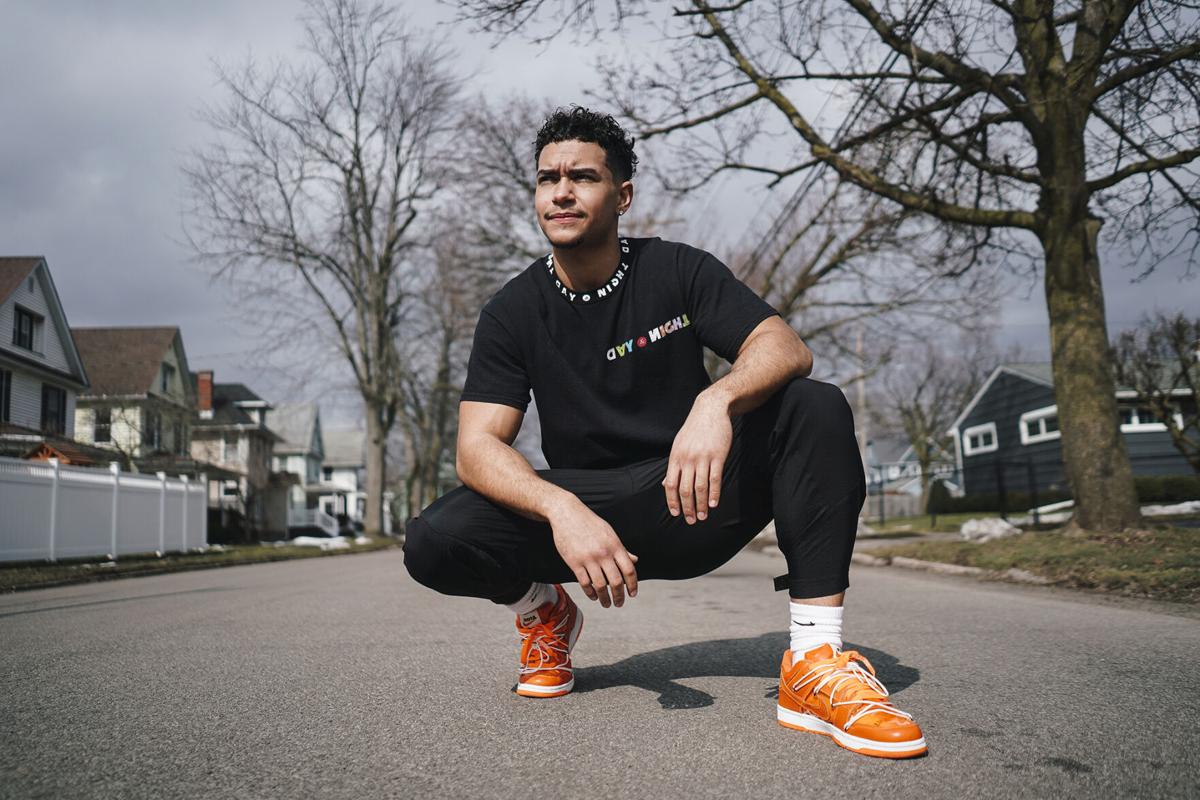 Football Sundays are a big deal at the Wiley household in Lockport, where the focus is as much on the players' cleats as it is on the latest touchdown or interception.
In the days leading up to each NFL game, 21-year-old Dakota Wiley is hard at work in his parents' basement designing cleats worn by some of the league's biggest stars. By Sunday, those players are wearing cleats Wiley spent 18-hour days building earlier in the week.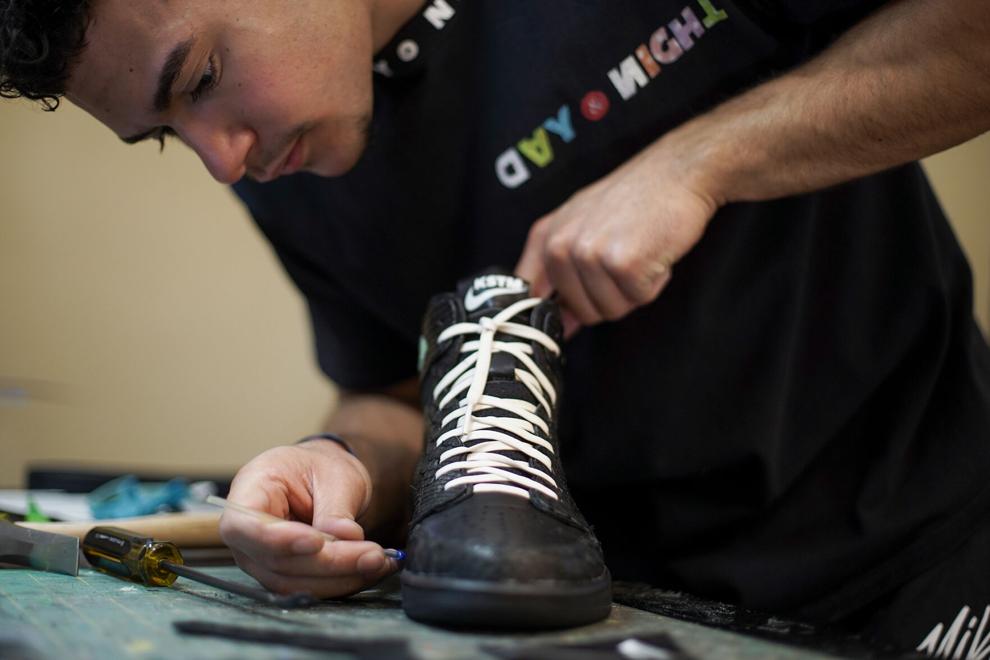 Wiley has created hundreds of pairs of cleats and other footwear as part of his company, KotaKustoms, and showcases his work to an Instagram audience of more than 23,000 followers. Some of his most famous customers include Derrick Henry of the Tennessee Titans, Deebo Samuel of the San Francisco 49ers, Frank Clark of the Kansas City Chiefs and the Buffalo Bills' Tremaine Edmunds.
At a time when most of his peers are happy to land an internship, Wiley has established a company with a national presence. The journey of the last few years—from dropping out of school to working with sports celebrities on footwear—remains surreal for him.
"If you would have told me I was making shoes for guys in the NFL, I wouldn't believe that I would be here," he said.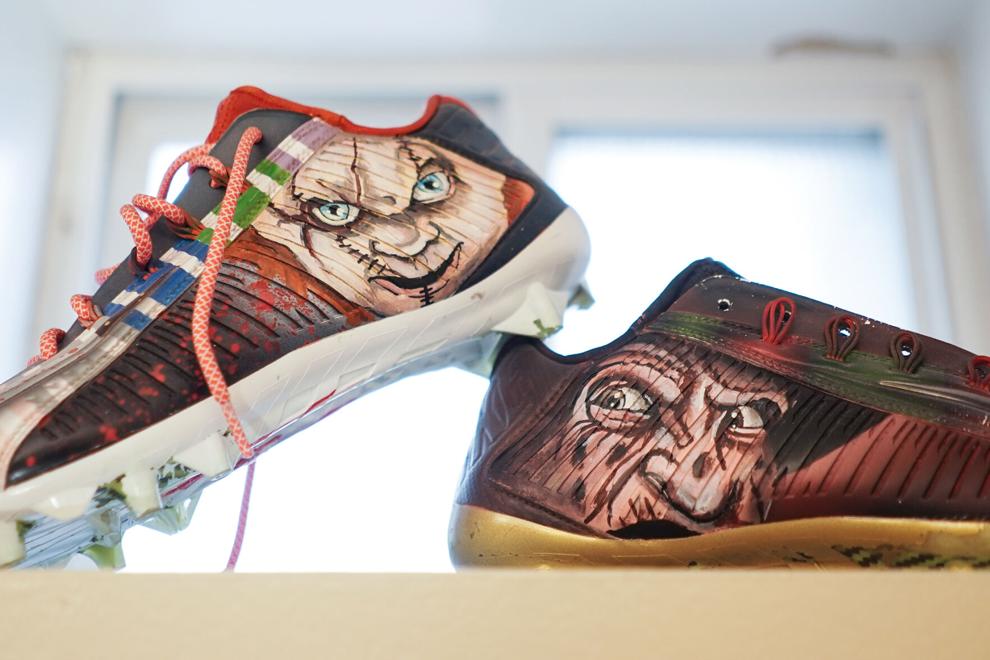 Wiley, a 2017 graduate of Williamsville South High School, grew up as a self-described "sneaker head" and owned a collection of Air Jordans as a boy. He excelled in high school art classes, but his teenage dream was to play basketball for the NBA, and he enrolled in a postsecondary Ohio boarding school that specialized in athletic training.
Those plans didn't work out and he left after a semester, but his competitive spirit and ambition remained. Inspiration struck Wiley to combine his love for art and sports and try his hand at footwear design after seeing a sneaker painting video on Instagram. He had a high-profile first client: his brother-in-law, Lockport native David Fluellen, who played for the Tennessee Titans.
"I looked at having a brother-in-law in the NFL as a blessing. I looked at it as an opportunity that God put him in our lives," Wiley said. "Why not shoot my shot and see what happens with it?"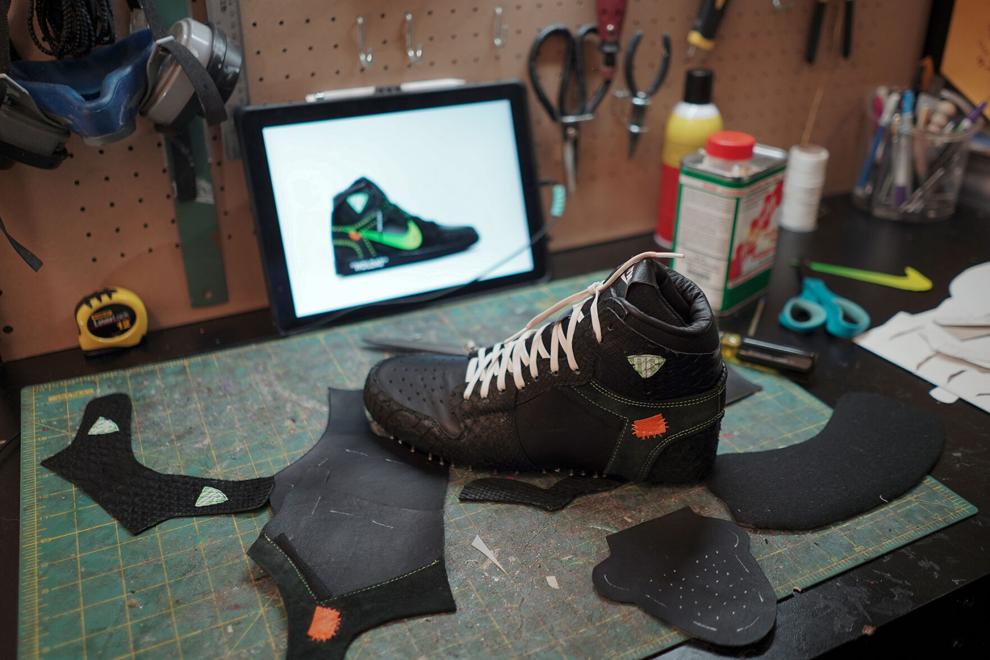 Fluellen's teammates loved his cleats, and contacted Wiley to custom paint 13 pairs for the Titans' defensive ends. Word spread and Wiley's work caught the attention of NFL officials, who introduced him to other players around the league looking for custom-designed cleats. Even broadcast personalities like Erin Andrews, Michael Strahan and Randy Moss have partnered with Wiley to donate footwear to the NFL's "My Cause My Cleats" charity auction.
Wiley's initial success painting the Titans' cleats prompted him to take his talents a step further. He spent most of 2020 learning how to cobble footwear himself, using online instruction videos and trial-and-error to perfect custom-built cleats and sneakers.
"I love to compete. I always ask myself, 'What is the next thing I could do to put myself into another category?' " he said. "Never did I ever get complacent. I needed more. I needed to find something to change the game."
Wiley's father, Jon, snaps photos of the television whenever he sees a pair of his son's cleats on the screen.
"It just brings me absolute joy," Jon Wiley said. "I just love that he loves what he does."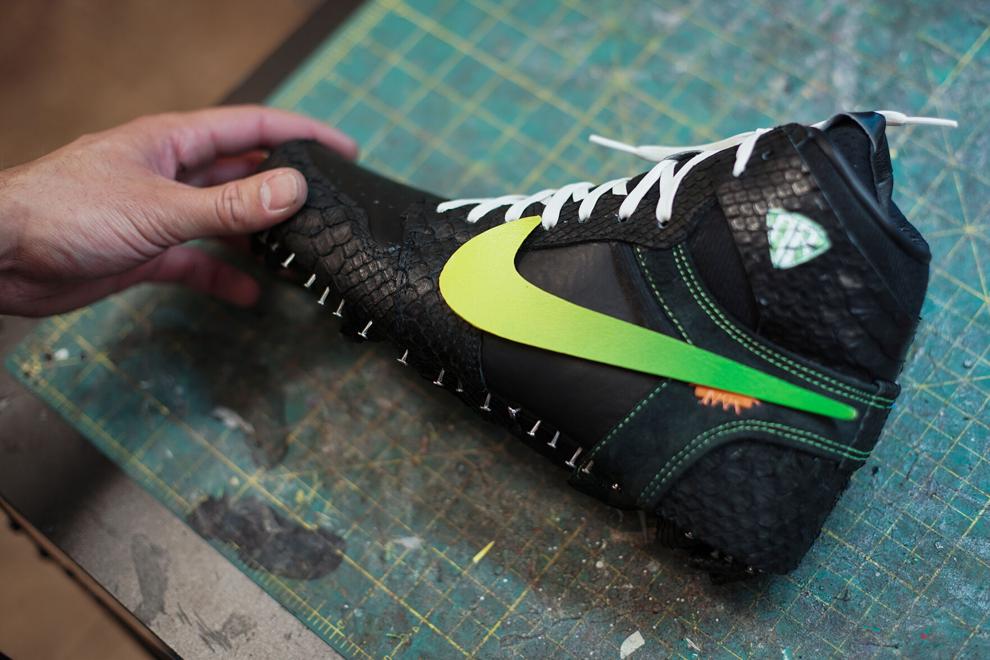 Wiley said he hopes a career at Nike might be in his future, or that his experiences could be the start of another chapter to be determined. No matter what comes next, he plans to carry the same passion, grit and determination that has guided him throughout his life and encouraged anyone embarking on their own journey to do the same.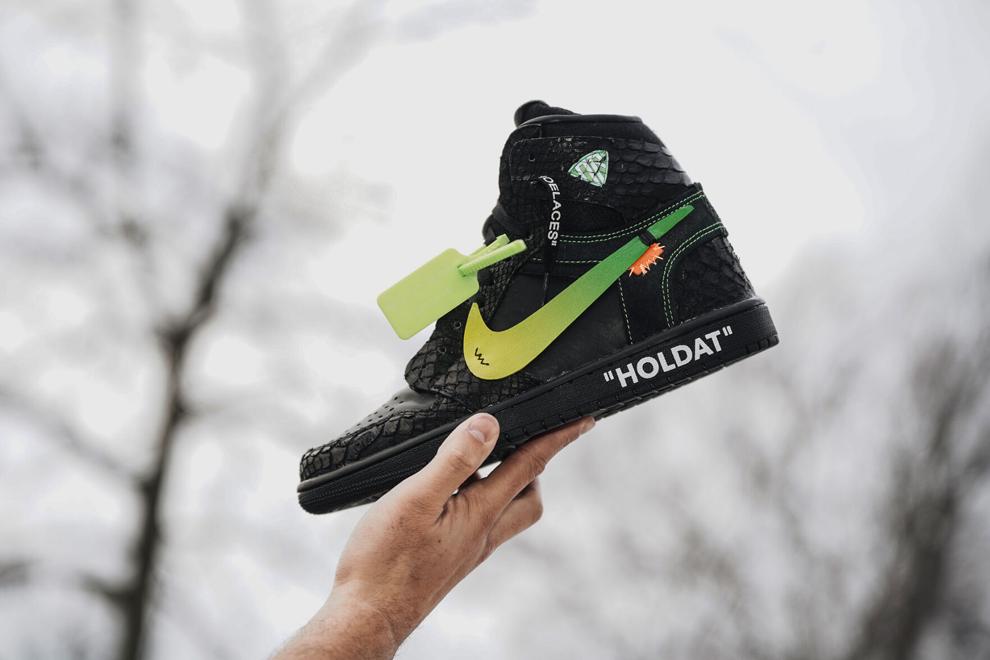 "Don't give up, because you're going to have hard times and trials. You're going to want to quit like I did. I went through all of that. You've got to overcome it, work hard and be passionate," he said. "If it's something you want to do, you'll find a way to get it done, and nothing is going to stop you."