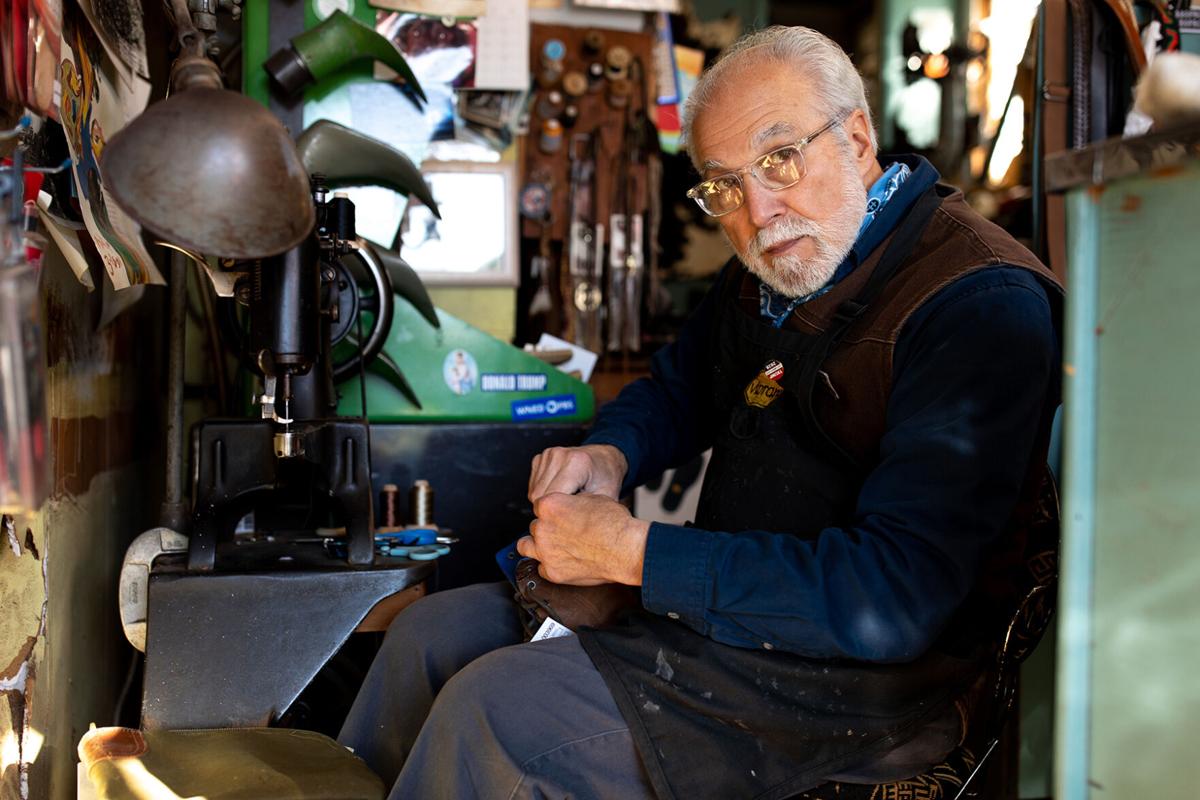 This feature is part of a shop local series inspired by It's Our Job and the mantra: Put your money where your heart is.
Buffalo Magazine is proud to support this campaign by Buffalo Niagara Partnership to keep Western New York's economy bright and vital.
---
Perhaps no Buffalo neighborhood has experienced as dramatic a transformation in recent years as Hertel Avenue.
Hertel has always been a comfortable, walkable business district in the heart of North Buffalo filled with long-running neighborhood eateries and retailers like Kosta's Restaurant, Bob and John's La Hacienda and Conley Interiors. But as Buffalo's resurgence took hold in recent years, so did Hertel's.
The street now bursts with more public art and murals than perhaps any other in Western New York. A host of newer restaurants and shops, including Lloyd Taco Factory, The Little Club Wine Bar, the Lexington Co-Op and Lake Effect Ice Cream have helped Hertel evolve from a neighborhood hangout to a regional destination. And in the center of the district, the marquee of the century-old North Park Theatre shines brightly once again following an extensive restoration, a symbol of this neighborhood's exciting new chapter.
Here are three retailers—from the old-school to the newly opened—to check out.
Jimmie's Shoe Repair
1530 Hertel Ave.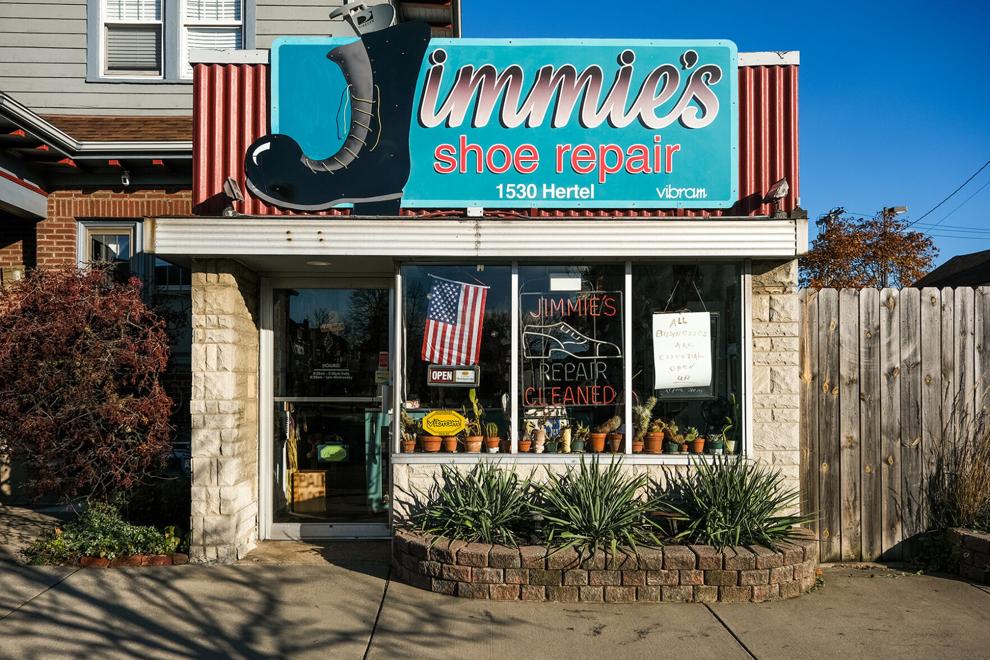 Customers often greet Joseph Bavisotto by the wrong name when they enter his shoe repair shop that's been a Hertel Avenue institution for nearly a century: "Hey, Jimmie!"
It's an honest mistake; the name of the store's original owner has graced the front of Jimmie's Shoe Repair for as long as anyone can remember—even before Bavisotto, 76, started working there as a teenager in 1959. "Jimmie" is but one of Bavisotto's nicknames: the plaque "Doctor of All Shoes" hangs on the counter in front of the wooden, hand-cranked cash register that has been there as long as the store. Bavisotto also used to joke with the former pastor of St. Margaret's Church down the street that he was the "saver of soles."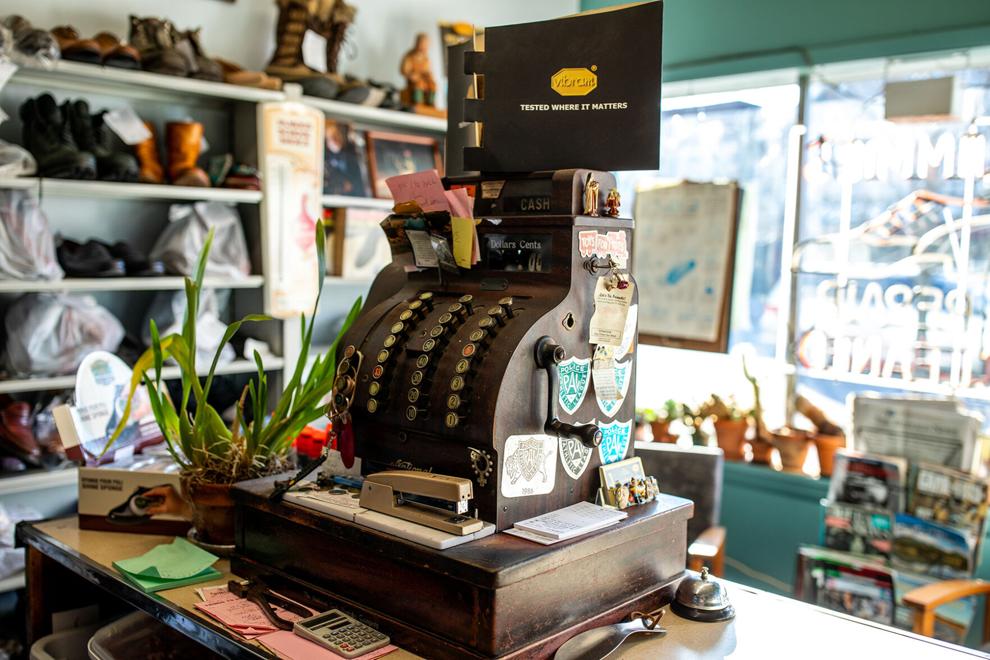 He has carried on the shoe-cobbling traditions passed down from his father Joseph, a Sicilian immigrant who first purchased the shop from original owner Jimmie Martin in the 1940s. Back then, Bavisotto said, nearly every other corner on Hertel Avenue from Starin to Delaware had a shoe cobbler. But father and son's insistence on quality work left Jimmie's as the last shoe repair shop standing on Hertel—and one of only a handful remaining in the area. For the elder Bavisotto, it didn't matter whether the store was named Jimmie's or Joseph's, as long as the customers appreciated the work and kept coming back.
"People came to (my father) because he fixed things the right way," he said. "They didn't want any baloney."
A sign in Jimmie's front window embodies Bavisotto's mantra: "You spend too much money on your shoes to throw them away." At a work desk in the back of the shop, Bavisotto uses much of the same equipment and material for shoe repair that he has for decades—right down to the Barge cement originally manufactured on Buffalo's waterfront. Jimmie's also sells a collection of accessories at the front of the shop, from laces made in America to polish and even a small collection of shoes no one has claimed in more than a year.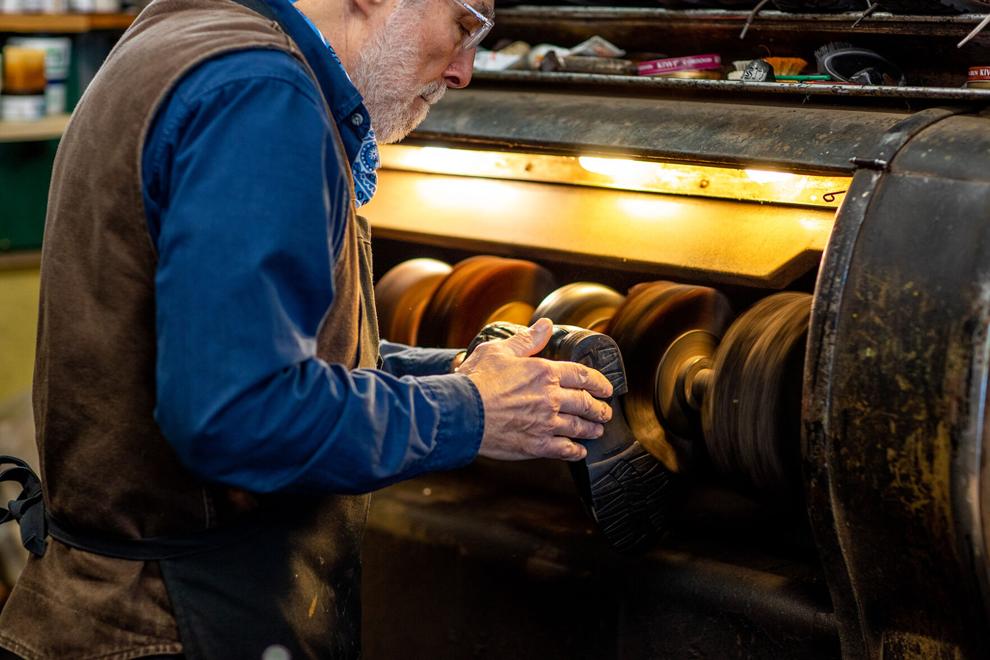 Customers from all walks of life, including Buffalo mayors from Frank Sedita to Byron Brown, have patronized Jimmie's over the years. And Bavisotto, who still works six days per week and has repaired tens of thousands of shoes over the decades, has no plans to slow down anytime soon. Longevity and a strong work ethic run in his family: his father worked until he was 90 and lived until he was 98.
"For me it's like breathing. If I didn't have this, I wouldn't be very happy,"Bavisotto said. "I enjoy coming here because it's just that much a part of me."
Bon Fire Craft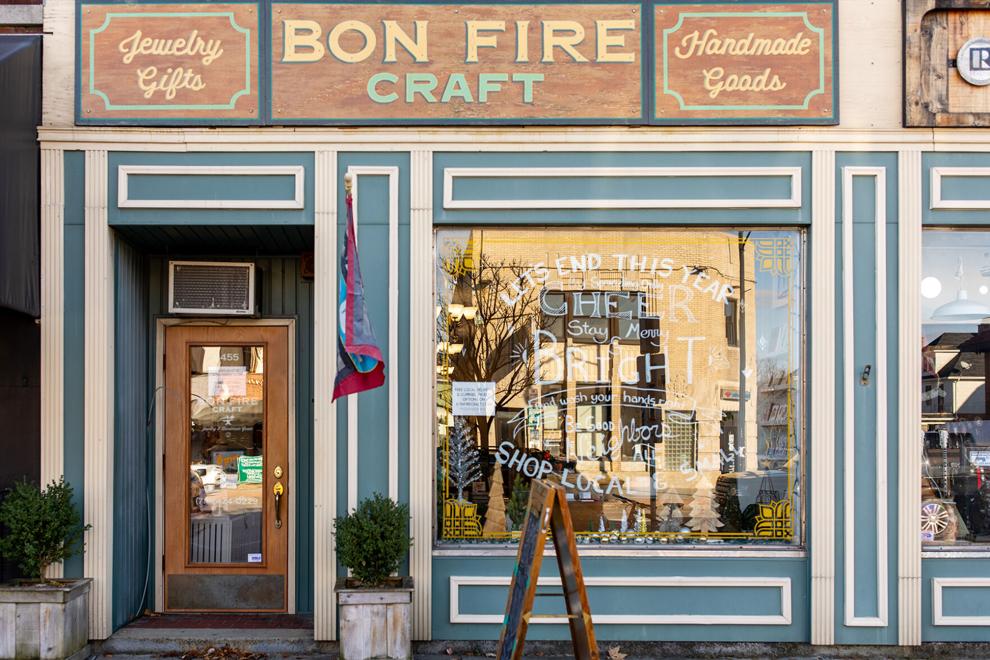 Most days at Bon Fire Craft, owner Emily Sajban can be found at her work desk at the back of the shop making the next piece of jewelry sold in the store.
Customers can watch Sajban complete every step of the jewelry-making process, from melting metal with a mini propane torch (Bon Fire refers to the "good fire" used in her work) to placing diamonds into a finished piece of jewelry under a microscope. Sajban's jewelry is the centerpiece of Bon Fire Craft, which sells only handmade items from artisans in Buffalo and beyond, including knit hats, Christmas ornaments, soy candles, leatherwork, ceramics and hand-printed towels. She's personally made 80 percent of all the earrings, necklaces, bracelets and other jewelry made in the store, where two other jewelers also work in-house.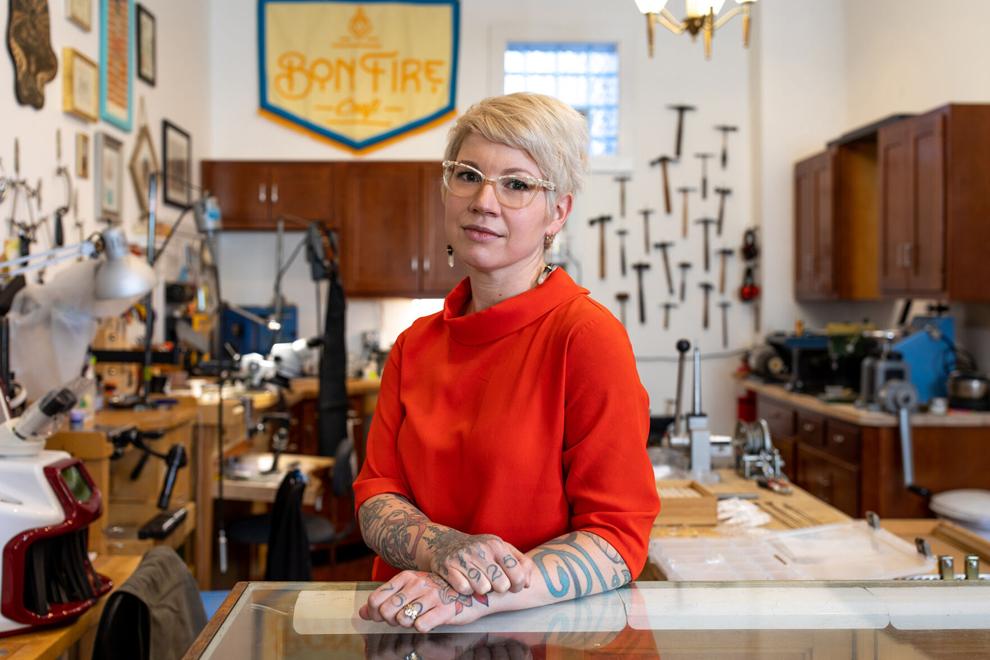 Bon Fire Craft is on a mission to introduce customers to handmade goods and elevate the artisans behind the merchandise.
"The fact that someone took so much time making it by hand gives it a specialness," Sajban said. "It's making something that's not just functional but also has so much care and attention put into it."
Sajban grew up in downstate New York and received her Bachelor of Fine Arts in metals from SUNY New Paltz. She initially worked for a jewelry manufacturing company that was one of Tiffany's suppliers, but realized the corporate life wasn't for her and decided to open her own store outside of New York City.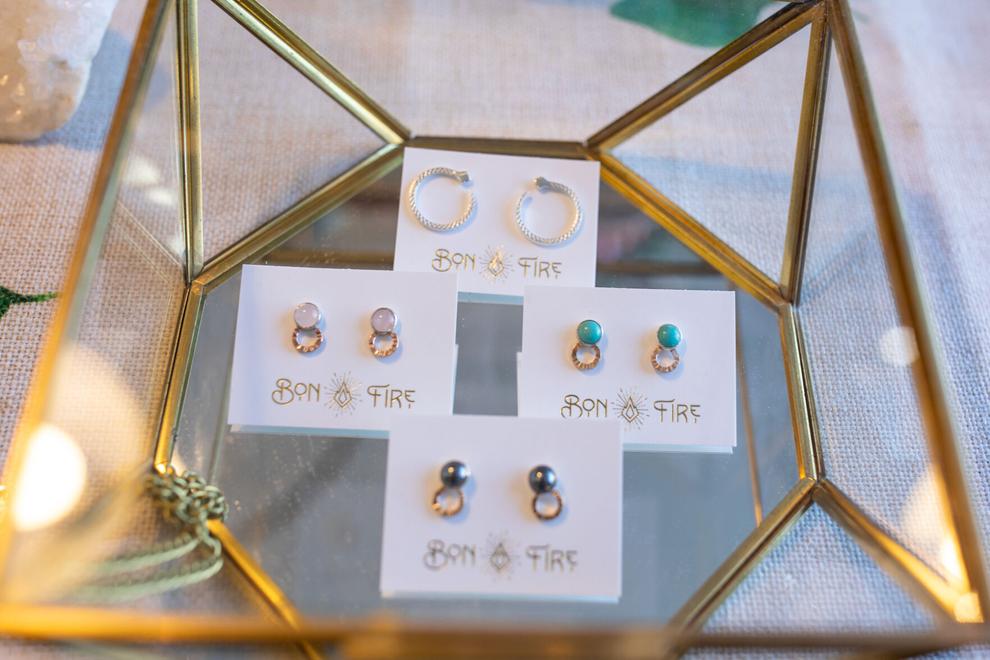 A professional opportunity for her husband relocated the couple to Buffalo several years ago. Sajban opened Bon Fire Craft on Hertel in 2016; she was initially hesitant to move to Buffalo, but quickly fell in love with the city once she arrived.
"Everyone thinks New York City is the place to be. There's so many people there trying to follow their dream. It's a lot of competition," she said. "I feel like I can carve out more of a niche here where I can do something that isn't everywhere."
Moms Skateshop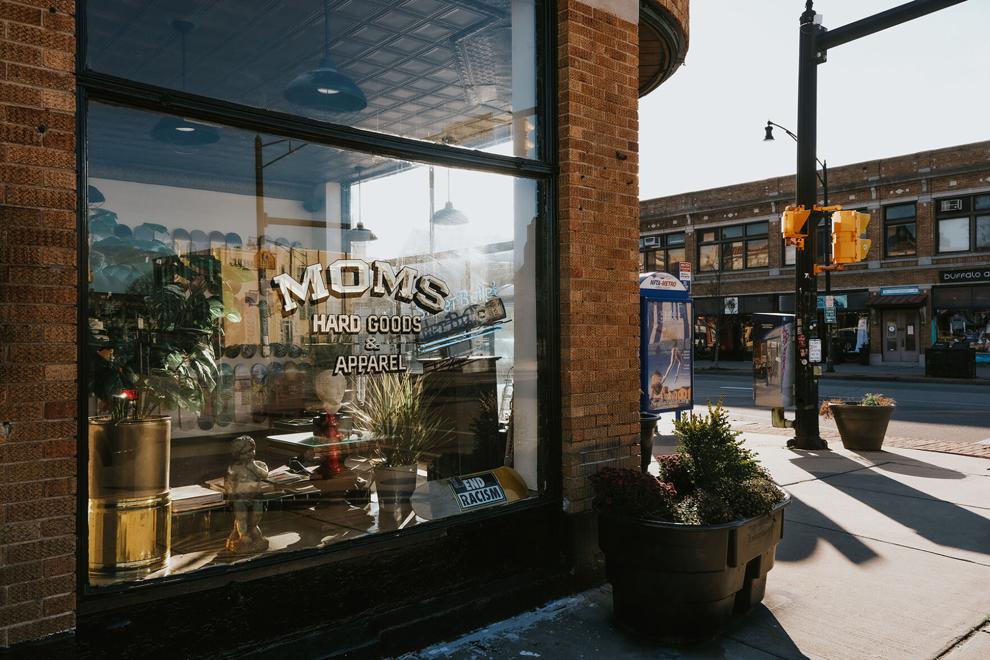 As a teenager, David Eoannou used to skateboard along Hertel Avenue and its surrounding streets with his friends. They'd often stop inside Hertel News and Tobacco at the corner of North Park Avenue to grab bottles of Arizona Iced Tea and penny candy.
Little did Eoannou know that space would become his very own business two decades later. Moms Skateshop opened this summer—the old penny candy storage case now sells wheel bearings and other skateboard accessories.
"My 13-year-old self would be losing his mind to skate here and check out the shop," he said.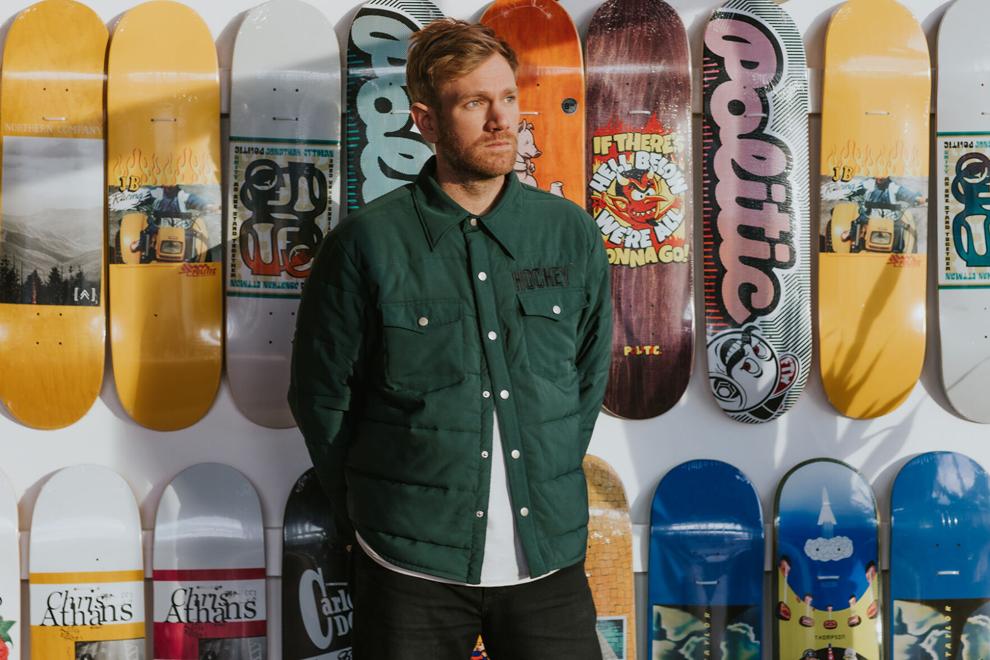 More than 70 skateboards for sale line the walls of Moms Skateshop, which also sells a variety of skateboarding caps, t-shirts and other apparel. For Eoannou, 33, operating the only skateboard shop within the city of Buffalo is the culmination of a journey that began when he first started skateboarding in middle school.
Eoannou grew up in the neighborhood and first entered the industry seven years ago, when he began to design artwork for different skateboarding brands. He launched Moms as an online-only shop in 2019 and encountered such high demand for his products once the pandemic began that opening a brick-and-mortar made business sense.
"I'm just here to help the skateboard community," he said. "It's such a tight-knit community because we all share the same passion."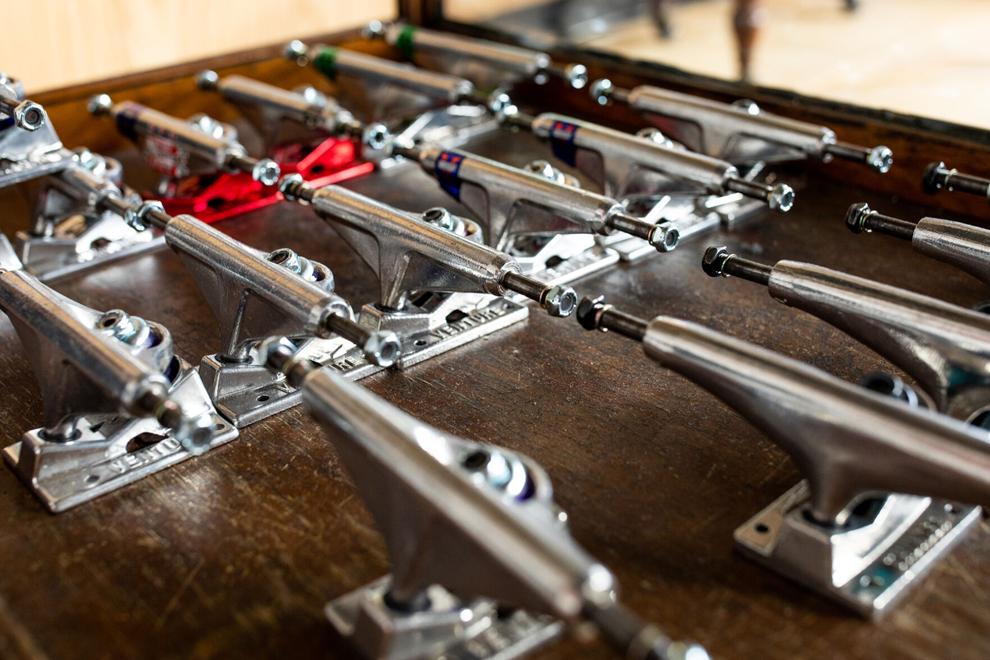 Investing in Hertel Avenue runs in Eoannou's family. His father, attorney Thomas Eoannou, restored the North Park Theatre to its original grandeur in 2014. When he's not running the store, David manages other properties his family owns along the street.
Skateboarding has remained a constant in Eoannou's life, and he's proud to share his passion and interest with a new generation of customers in his store.
"You're being active. You're being physical. You're trying to learn something," he said. "Your skating might change as you age, but you can still find things you enjoy about it."
---
Plot your visit
---
This feature is part of a shop local series inspired by It's Our Job and the mantra: Put your money where your heart is.
Buffalo Magazine is proud to support this campaign by Buffalo Niagara Partnership to keep Western New York's economy bright and vital.