Buffalo's Unapologetic Coffee Co. is only a few months old, but the approach of twin sisters Alicia and Alisa Officer—to provide small batch, ethically sourced roasted quality coffee direct to consumers—has already proven successful.
"Everyone is loving it," says Alicia, CEO of Unapologetic, which is based at 1375 Main Street in Buffalo. "We were humble at first, but we've become very unapologetic about our coffee. We know we have an amazing coffee, and it's great when consumers across the country think so."
The Canisius College graduates both work full time: Alicia as Capital Fund Accountant for the City of Buffalo and owner of a small business accounting firm, and Alisa (Unpologetic's COO) as Director of Curriculum and Instruction at Health Sciences Charter School.
"Coffee has always been a lifestyle within our entire family," Alicia explains. "We actually used to sneak coffee from our grandmother as kids. She knew, of course, but it started our love affair with coffee and a family tradition."
After Covid-19 hit in March 2020, the sisters began to explore turning their longtime passion into a small business.
"We wanted to bring specialty coffee to all demographics and showcase it particularly in the East Side of Buffalo, where we were raised," Alicia says. "We often hear, 'Black people don't drink specialty coffee,' or, 'The neighborhood you're in is not desirable.' We completely disagree."
"We found it hard to believe that nearly 100% of all coffee cultivated in the world comes from people of color yet we're not included in the narrative of the conversation as consumers."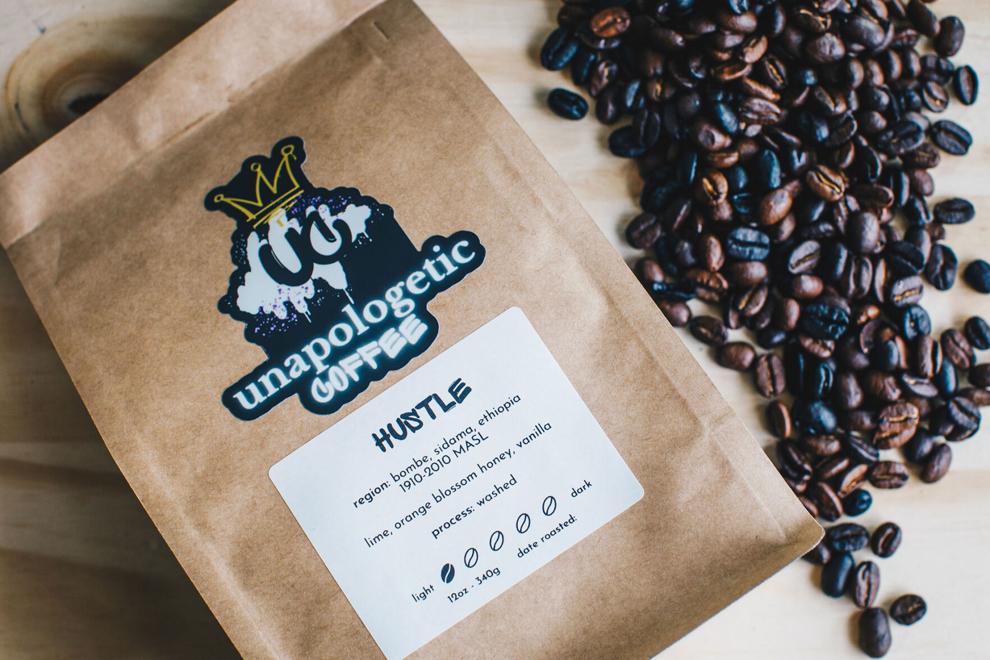 Alicia and Alisa considered opening a cafe but felt the key to a long-lasting business was "using the internet and social media as a 24/7 storefront." After researching eco-friendly roasters, the sisters came upon Bellwether Coffee and discovered a zero-emission roaster that was right for them.
"We began working directly with Bellwether and other coffee enthusiasts to come up with a flavor and profiles we would enjoy, not only as roasters but as coffee drinkers," Alicia says.
Unapologetic Coffee recently joined the University at Buffalo Cultivator Program, and operates Le Petit Café on weekends, serving coffee and select pastries sourced from Emerson School of Hospitality. The duo also has their sights set on bringing their coffee into local stores—and introducing a new coffee variety.
For the sisters, where the beans are coming from and how they're harvested is as important as the taste.
"We source only sustainable harvested and heirloom beans from farming collectives and family-owned farms," Alicia says. "We could not be happy with offering a beautiful cup of coffee to our community and forgetting the hands that produced it. There's a sense of pride knowing for every bean roasted. There's someone on the other end who was paid a proper wage and is also working to bring change in their community. We do not shy away from telling our customers about our beans."
Their favorite brews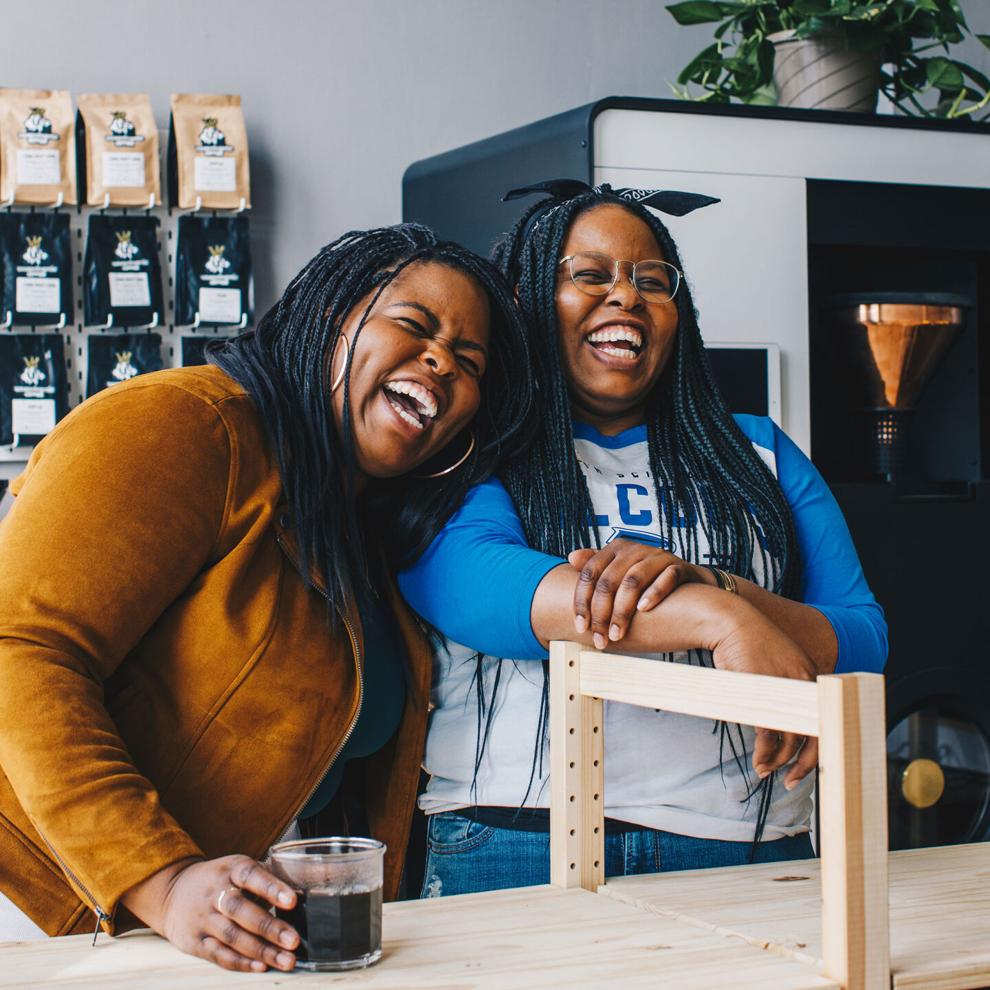 "It's a very balanced, well-rounded cup for any time during the day."
Alicia: Flow—dark Brazilian.
"It has the least amount of caffeine, to everyone's surprise, and it's roasted to perfection. Because I drink coffee all day, I needed a cup that offered a smooth finish even at 11 p.m. at night!"
"Also, Hustle has a little cult following among our Sunday crowds."