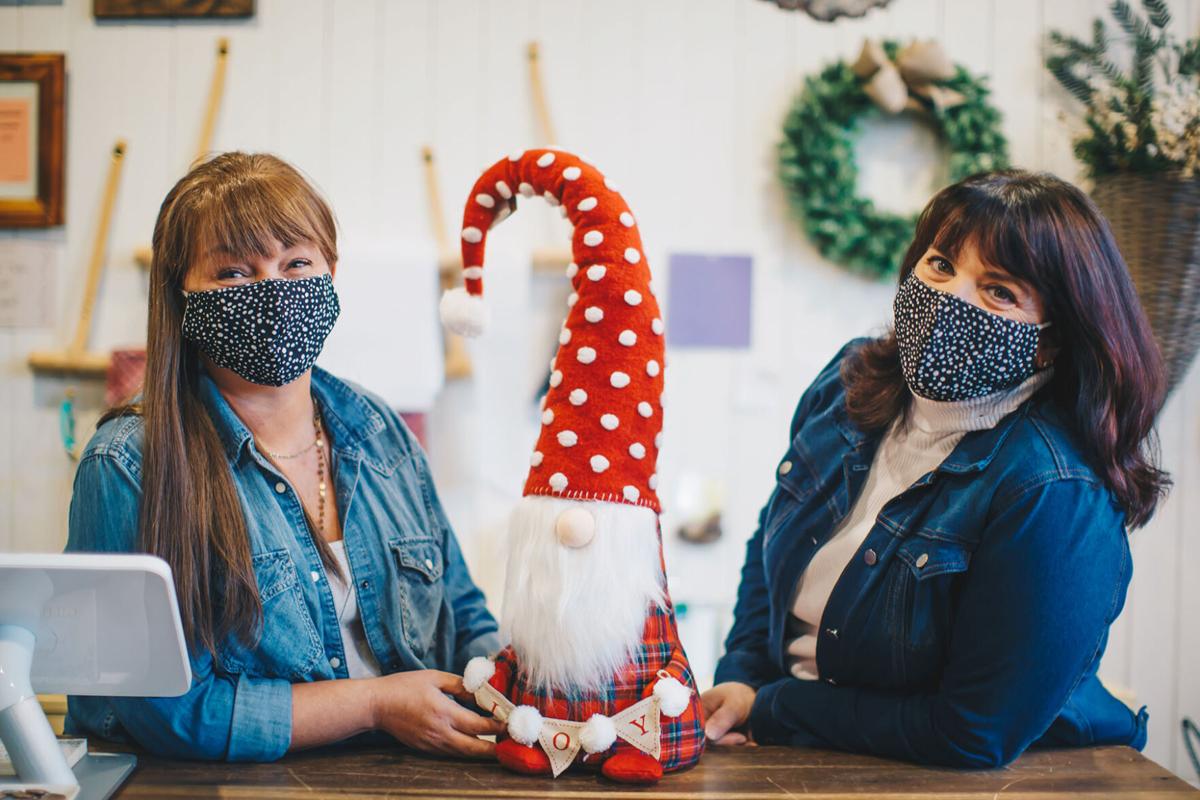 This feature is part of a shop local series inspired by It's Our Job and the mantra: Put your money where your heart is.
Buffalo Magazine is proud to support this campaign by Buffalo Niagara Partnership to keep Western New York's economy bright and vital.
---
Lancaster may be Erie County's best kept secret. This village of 10,000, anchored by landmarks like the Lancaster Opera House and The New York Store, has been infused with new energy in recent years thanks to a rising generation of entrepreneurs eager to make their mark along Central Avenue. Here are three retailers worth a visit, and worth planning a visit for.
The Gilded Maple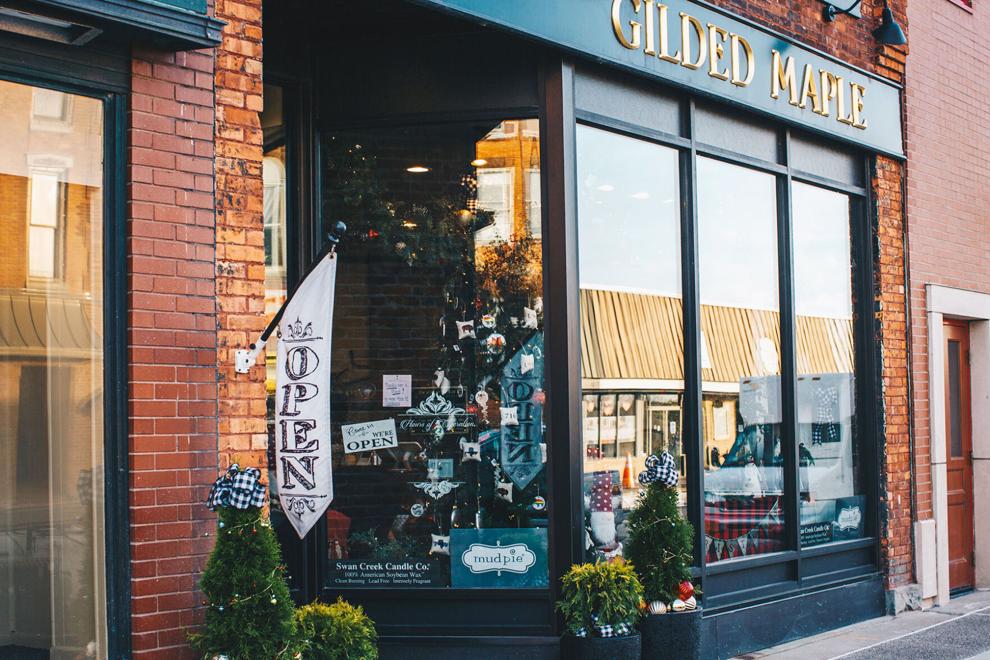 Heather Mikoley and Dana Cipolla never imagined owning a store together in their hometown when they first became friends at Lancaster High School in the 1980s.
Their friendship endured into adulthood, as Cipolla became a nurse and Mikoley pursued a career in banking. Then, a few years ago, the pair reflected on what they still wanted to do in life over a 50th birthday celebration weekend in Ellicottville with other friends—and decided to venture into retail together.
Cipolla and Mikoley opened The Gilded Maple, a boutique specializing in home decor, apparel, gifts and accessories, in 2018 in the former Carson's Jewelry Store space. The shop's subsequent success proves that it's never too late to figure out what you want to be when you grow up, Cipolla and Mikoley said.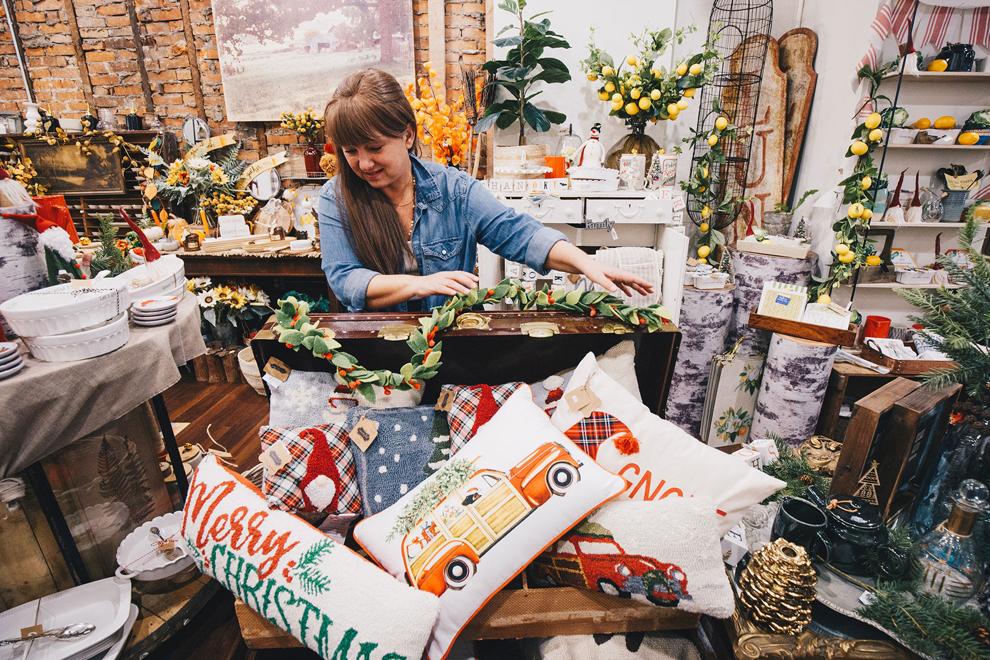 "If we don't do this now, we're going to look back when we're 75 and regret that we didn't do it," Cipolla said. "You're never too young and you're never too old to take a risk and follow your dream."
The Gilded Maple—named after the maple trees that line the streets of Lancaster—turns into a Christmas wonderland at the end of each year. The store carries an extensive selection of holiday-themed merchandise in November and December, from hats and gloves to serving dishes, blankets, dip bowls, ornaments and scented candles. Cipolla and Mikoley enjoy curating a variety of gifts crafted by local makers throughout the year, from Buffalo-themed pillows by artist in Depew to pain-relieving and sleep-aiding balms crafted by Nickel City Alchemy.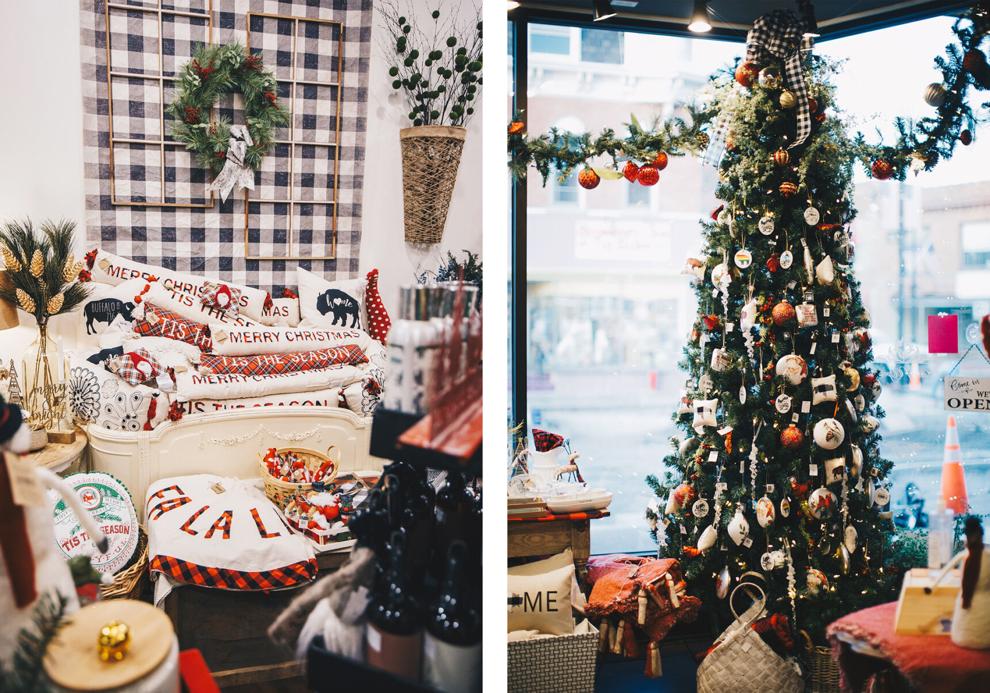 The two friends recalled the days as teenagers, when they'd browse the shops that lined Central Avenue, then watched business ebb and vacancies grow as they became adults. They're thrilled to be a part of a retail resurgence in the heart of the village.
"It's amazing to have gotten in on the ground floor of all this development," Cipolla said. "This community embraced us from the day we opened."
The 3 Dog Barber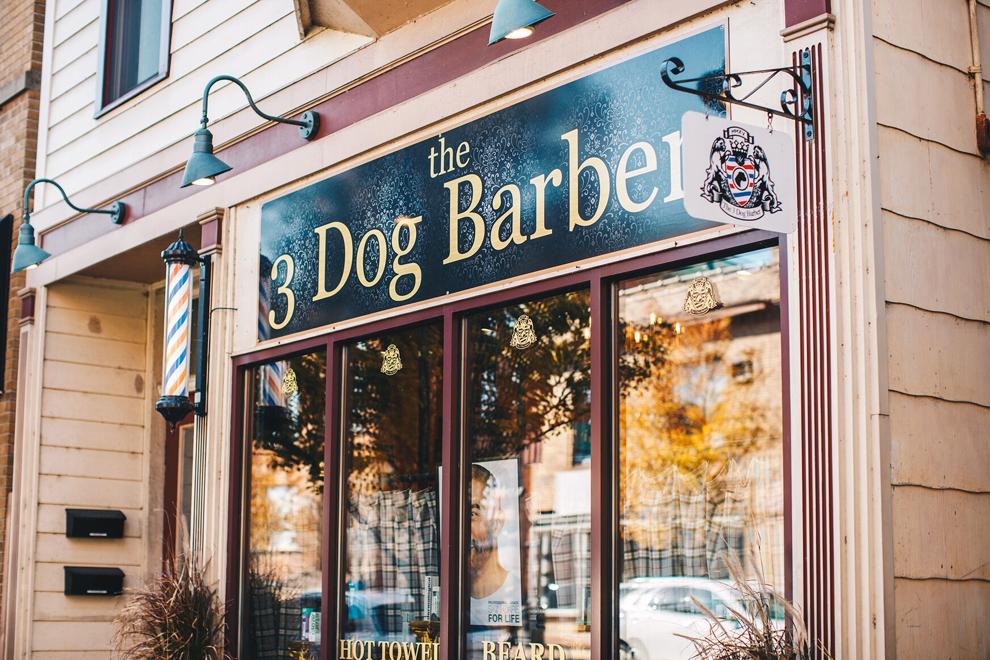 Before he opened the 3 Dog Barber, Kevin Krauss traveled the world in search of the perfect barber shop and haircut.
Krauss's previous career as a flight attendant enabled him to swing by barber shops in cities like New York and London for a trim during layovers. He had always wanted to be a barber and used his time as a world traveler to study up on the industry's best practices.
Opportunity knocked in 2013 when Erie 1 BOCES launched its master barber program, enabling Krauss to receive the training needed to fulfill his dreams. The 3 Dog Barber opened in Krauss's native Lancaster in 2018 and incorporated lessons from his travels into a haircutting experience unlike anywhere else in the area.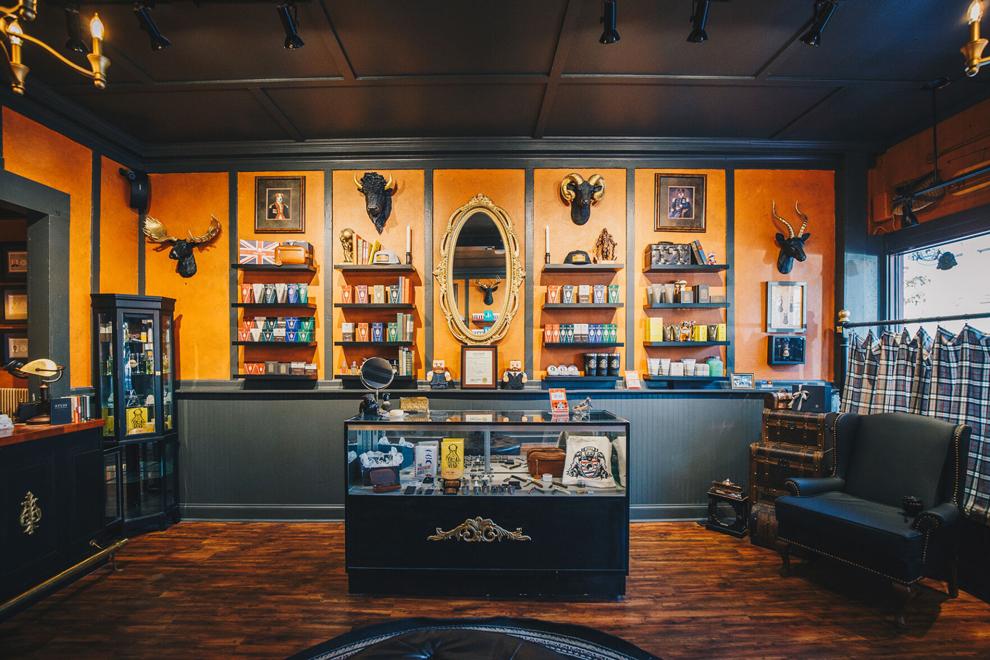 Tunes from the 1940s and the smell of cologne fill the shop's front room as customers walk in. Until the pandemic, the chandelier-illuminated foyer more closely resembled a gentleman's club, as every shave and haircut ended with a complimentary cocktail. Customers who were friends often timed their haircuts together in order to socialize afterwards, Krauss said.
"When you look through the door at night, it's like you're looking into someone's living room," Krauss said. "We have guys that tell us it's the one thing they look forward to all week. They can't wait to keep coming back."
While the cocktails are temporarily on hiatus, the level of service Krauss and his staff pay to each guest endures. After customers check in, staff guide them to one of two private rooms off the foyer for a haircut. The 3 Dog Barber keeps a record of every customer's haircut preferences, and each visit ends with a treatment of cologne from Truefitt & Hill, the world's oldest barbershop with roots in England dating back in 1805.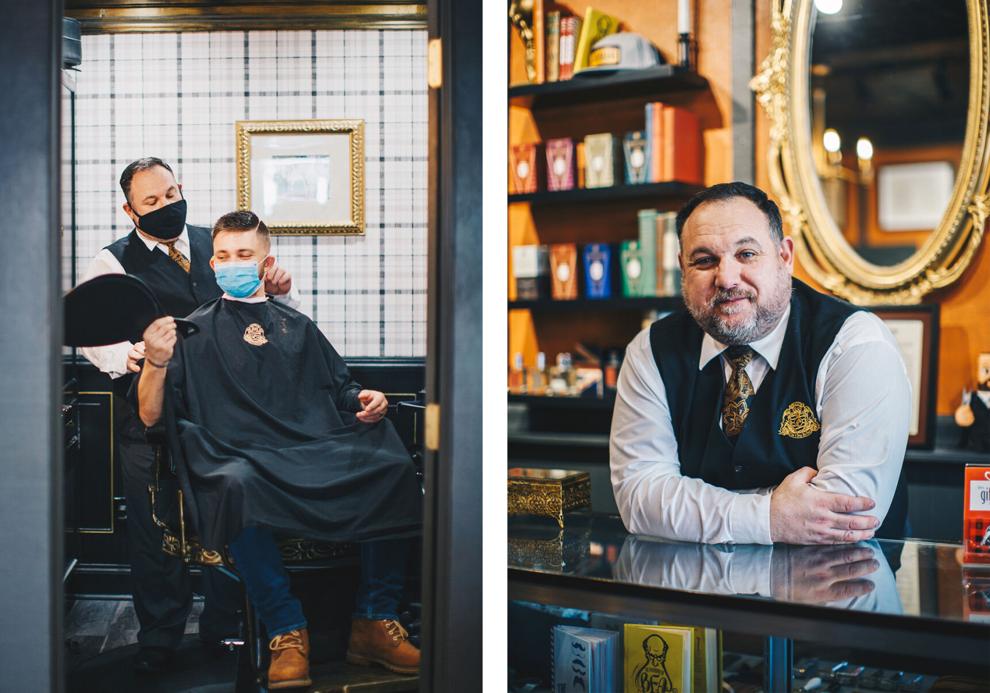 No detail is spared at the 3 Dog Barber, named after Krauss's three dogs Aggie, Petey and Kobie. Krauss waited three years for a space to open up in Lancaster and is thrilled to continue cutting hair inside a storefront that formerly served as a barber shop back in the 1930s.
"You feel so much better about yourself after a haircut," he said. "We wanted each experience to be as original as it can be each time."
Long Weekend Bakery + Cafe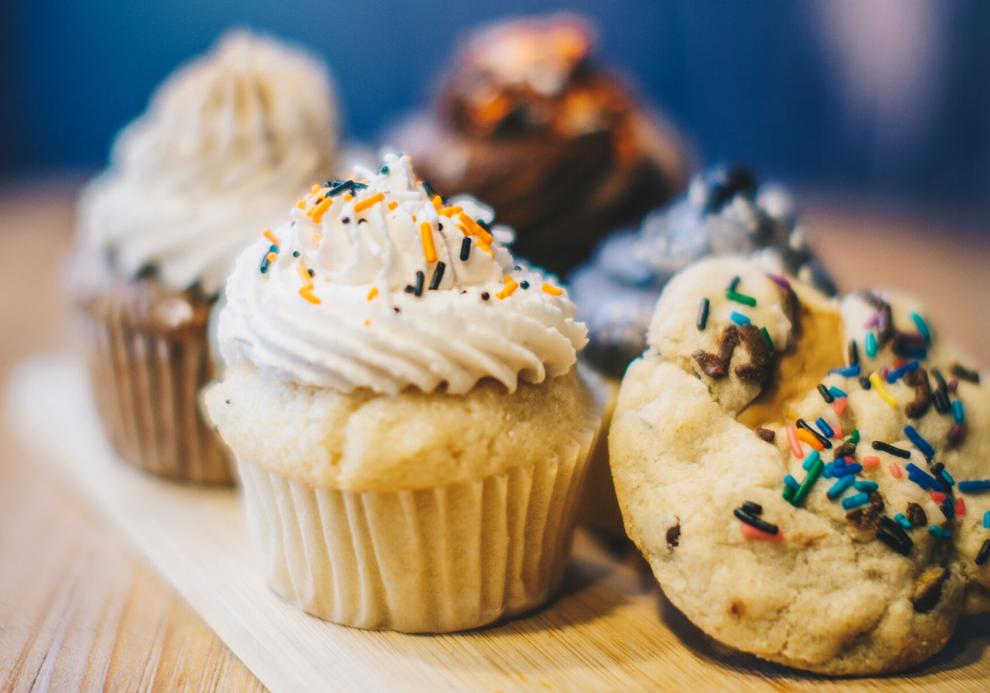 Alexa Natalie is on a mission to change Buffalo's perceptions about vegan baking, one sweet treat at a time.
Alexa has run Long Weekend Bakery since earlier this year, when she took over the former 96 Lives Bakery (also vegan) in the same spot. Buffalo's only plant-based bakery sells dozens of goodies, from cupcakes and stuffed cookies to baked rice treats and brown sugar bars. The bakery has a front counter display filled with treats for customers to peruse and coffee from Ithaca's Gimme! Coffee Roastery perfect for walking along Central Avenue.
Alexa enjoys showing her customers all that's possible without the use of dairy, eggs, honey and other ingredients sourced from animals.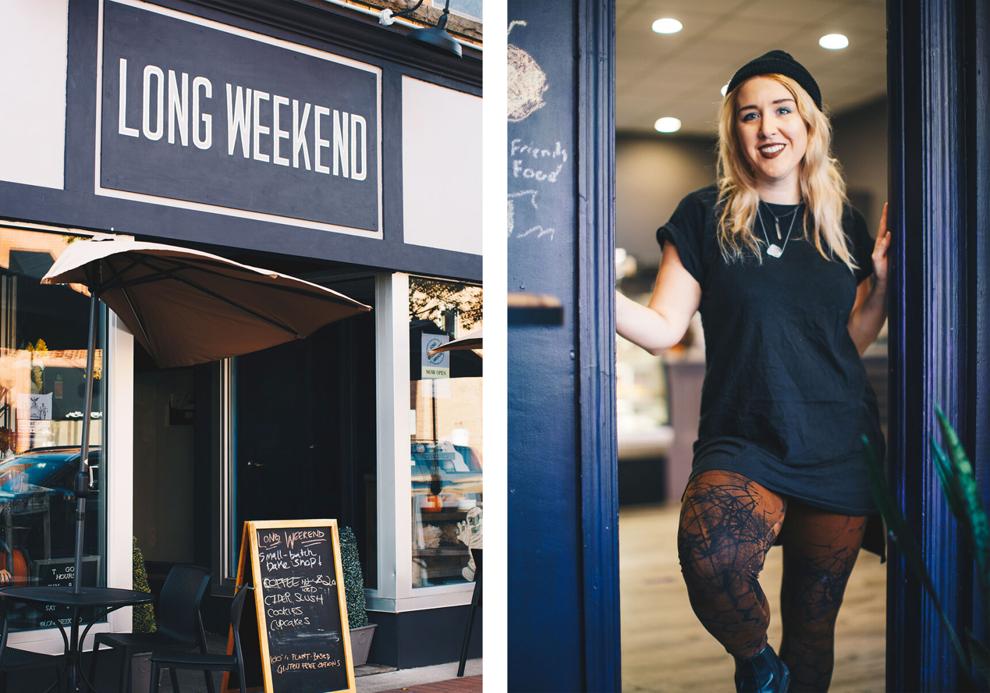 "I'm just trying to make plant-based eating fun. A lot of people have a stigma and think it's all leaves and berries," she said. "This place proves that plant-based food is just as delicious as the food we grew up with."
Alexa became a vegan during graduate school and began baking vegan treats as a way to connect with family and friends during the holidays. She and her friends occasionally mused about opening a food truck together, but never imagined owning a brick-and-mortar bakery. That changed as she became acquainted with Buffalo's close-knit vegan community, which led to a conversation with the owner of 96 Lives who was looking to sell. Alexa left her career as a freelance project coordinator for music and film festivals and hasn't looked back.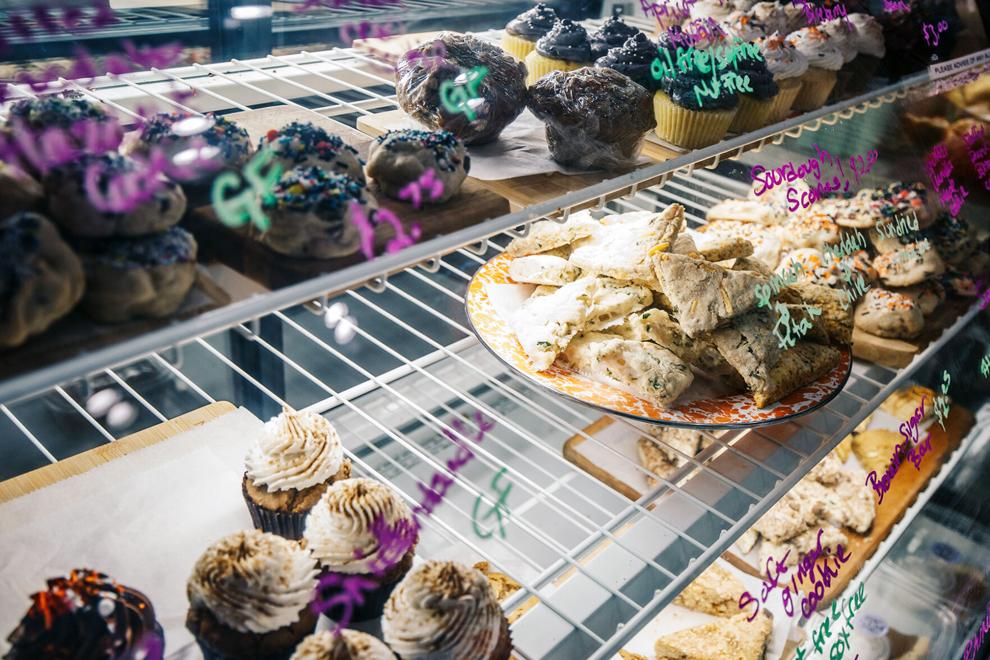 She's proud to be a part of the village's resurgence and noted that women operate a majority of the businesses that opened on and along Central Avenue in recent years.
"This is a great community to be in. Everyone's focused on shopping local and lifting up their businesses," she said. "There's an entrepreneurial spirit and the village is open to new ideas."
---
Plot your visit
---
This feature is part of a shop local series inspired by It's Our Job and the mantra: Put your money where your heart is.
Buffalo Magazine is proud to support this campaign by Buffalo Niagara Partnership to keep Western New York's economy bright and vital.