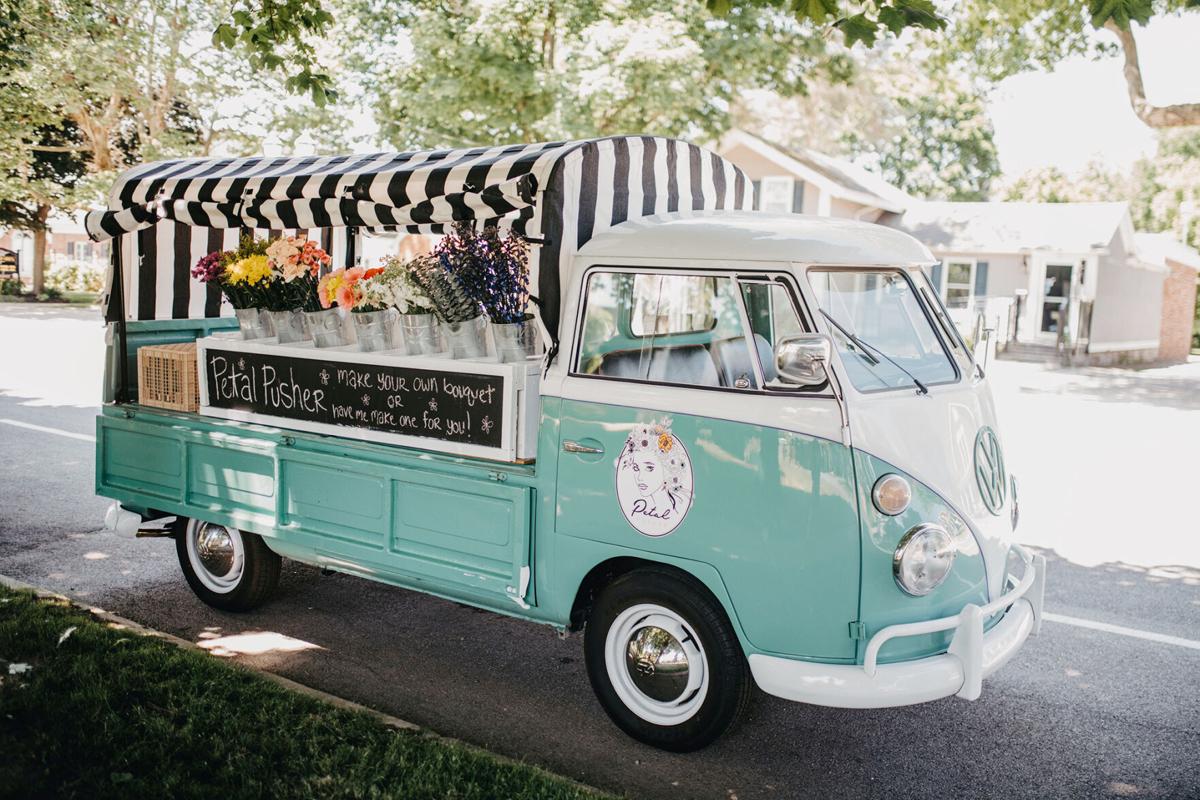 It's a sunny, summer morning. Warm for June. Thinking the kitchen table could use a little color, you grab your garden shears, a nice big basket, perhaps a jaunty sun hat and stroll out into your flower beds to pick the choicest blooms for a big, bright bouquet.
What? No garden? No baskets of blossoms? No problem. A quartet of local flower farmers and floral designers who understand how pleasing it is to play with petals offer options for DIY bouquets and classes that provide all the stems, tools and tips you need to create your own stunning bunch.
Local beauty by the bucket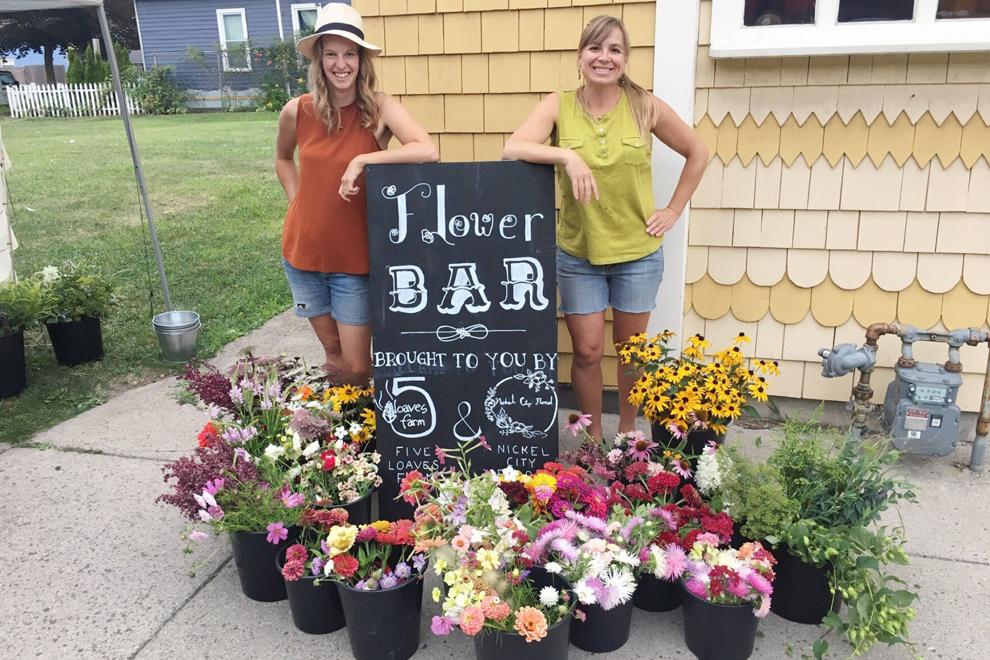 Nickel City Floral owner Christy Ledebur grows all of her flowers at 5 Loaves Farm on Buffalo's West Side and in her own urban garden. When customers began asking if she did wedding arrangements, she didn't have the capacity for big events—but she did have an idea.
Ledebur began offering fresh-cut, local flowers by the bucketful as an affordable option for couples-to-be to make their own floral arrangements. She also offers workshops for small groups to learn how to craft flower crowns, centerpieces and bouquets.
"I hosted an event for a bride and her bridesmaids, brought buckets of flowers and everyone made their bouquets for the wedding the next day," says Ledebur. "Each person used the same flowers but arranged them in different combinations to reflect their personality."
Ledebur also hosts a flower bar at 5 Loaves Farm where people can stop by and build their own any-occasion bouquet or buy flowers by the stem.
Mobile make-your-own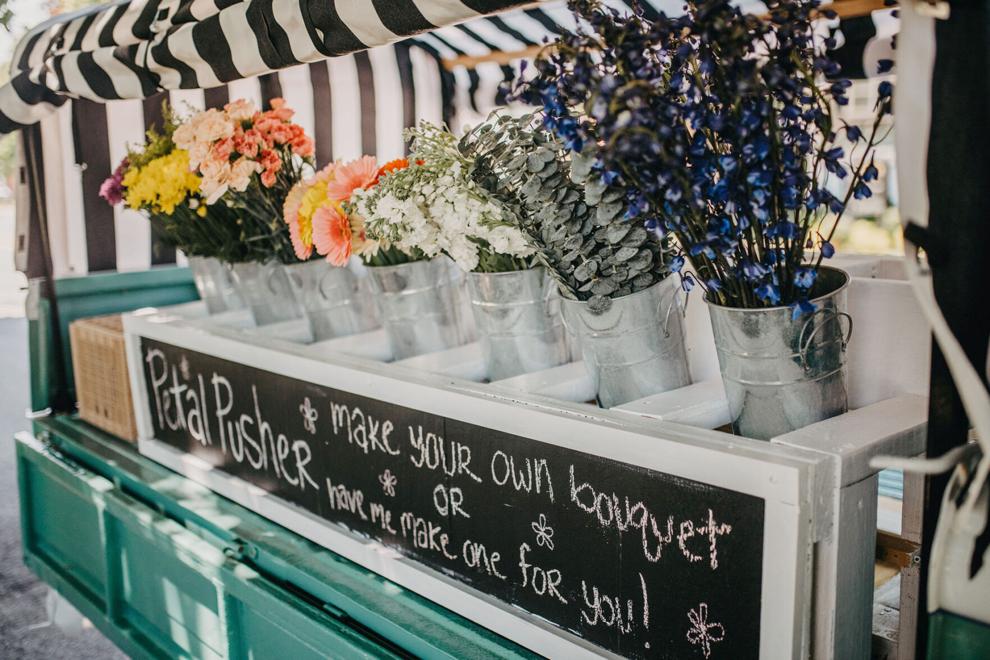 The notion of a truck that parks at the curb and sells flowers, like an ice cream truck with peonies instead of popsicles, is an idea Petal Pusher owner Samantha Reidy had seen on Pinterest in warm-weather climates. She wanted to bring that to Buffalo. So she learned how to be a florist, bought a rusty 1963 Volkswagen Transporter from a minister in Kentucky and refurbished it into a flower truck named Stella.
Reidy takes Stella on the road to local farmers markets, pop-up events and private parties where customers can belly up to the window and select stems to create a custom bouquet. Sometimes the flowers are intended as gifts, but Reidy says many people stop by the truck at the Hamburg Farmers Market regularly and arrange flowers to keep.
"I think self-care is huge," she explains. "Some people get flowers for others in their life, but a lot of people get some for themselves. You go out on a Saturday morning, get a coffee, make yourself a bouquet."
Farmstead florals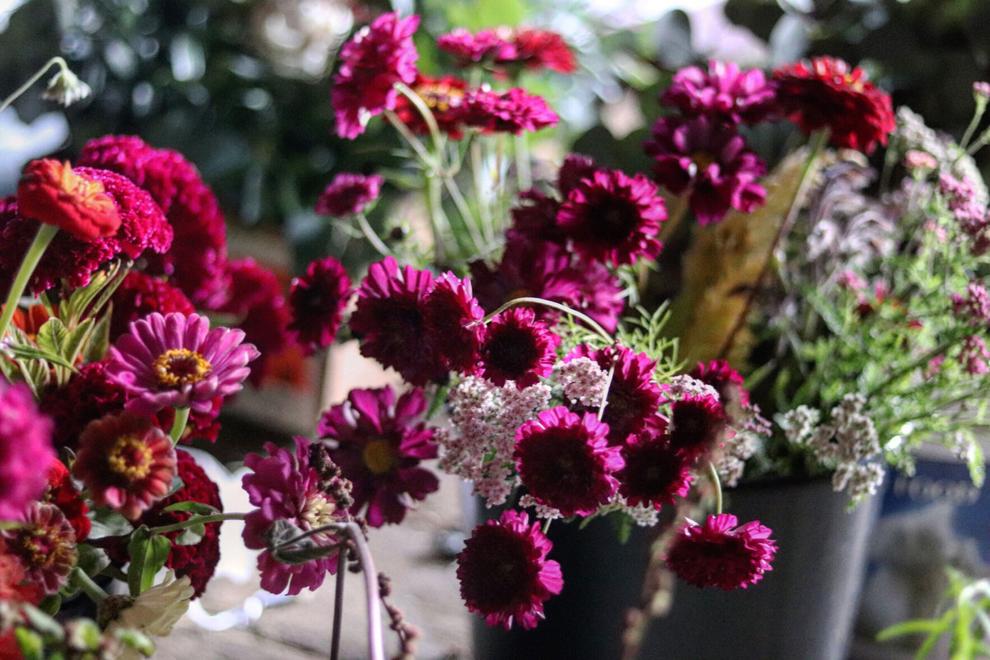 Fran Parrish is a flower farmer who leases a half-acre of land from Kin Loch Farm in Cambria to grow gorgeous blossoms for her business, Heirloom Soul Florals. With a steadfast dedication to offering organically grown flowers free of the chemicals so commonly used in the commercial floral industry, Parrish sees flowers as a way to create healthy connections with the land and with each other. She offers workshops inside Kin Loch's beautiful old barn where visitors can learn how to create their own arrangements, wreaths and more.
"I think gathering to work with flowers is a really visceral, social thing for people to do together with friends or family," Parrish says. "Some people come to learn flower design, but people also love to connect with plants in a different way. I grew the flowers 100-feet away from where they're arranging them, and that feels special."
Urban arrangements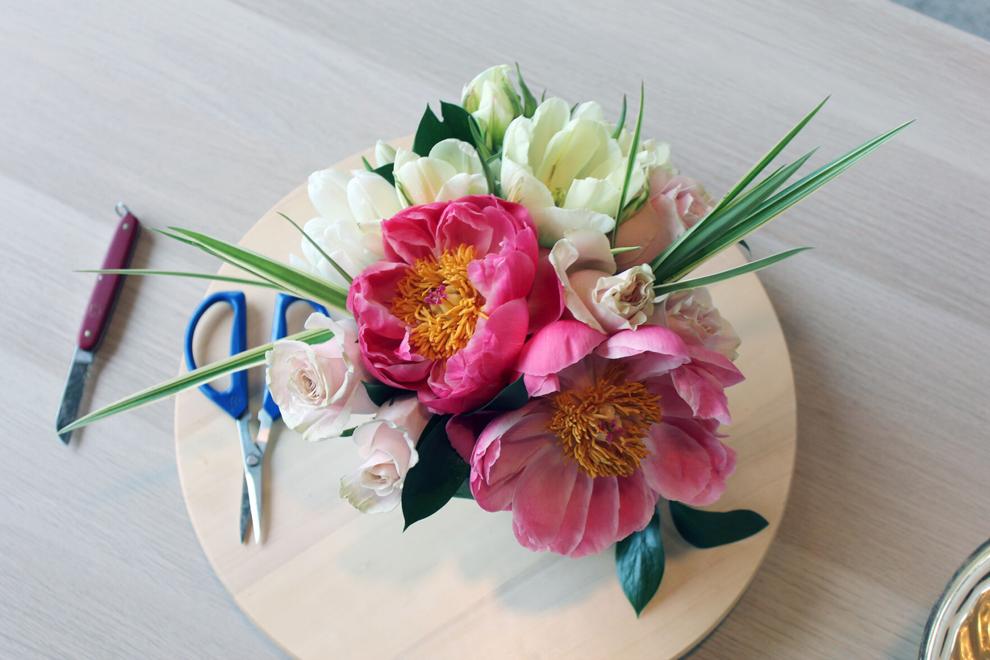 Kayla Grazen, owner of Wildroot Floral on Niagara Street, is impressed with her customers' imaginations when they stop into the shop to build their own bouquet. With locally grown flowers during warmer months, varieties from all over the world in winter and a boutique full of unique vases and vessels, the possibilities for arrangements are endless.
"I love when people's little-kid, hands-on creativity can come out," says Grazen. "I think people have a lot more creativity than they think they do. When we're able to host workshops again, the classes never have a super set arrangement design that everyone is supposed to follow, so people can get excited about colors and shapes and possibilities. We're also very consultative, so if someone needs a little guidance, we can help, too."
Loved flowers last longer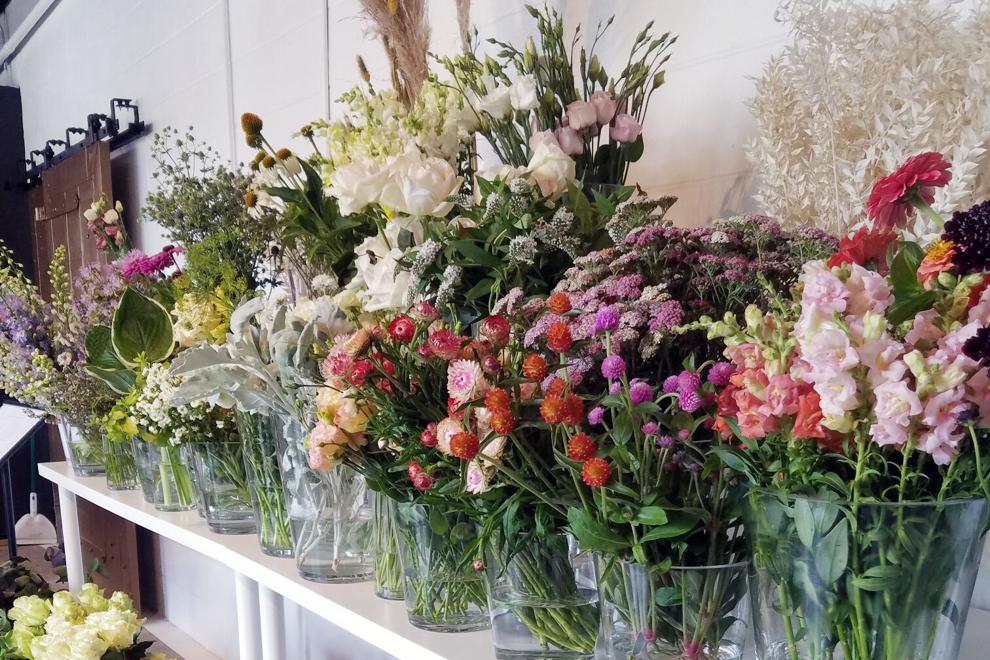 To keep cut blooms looking lively, these DIY floral advisors offer these care tips:
Give flowers a fresh cut on the diagonal when you bring them home.
Remove any leaves that will fall below the waterline (so they don't encourage bacterial growth that makes water cloudy and smelly).
Use fresh, cold water; replace at least some of the water daily.
Display the bouquet in a cool spot, away from heaters or sunlight.