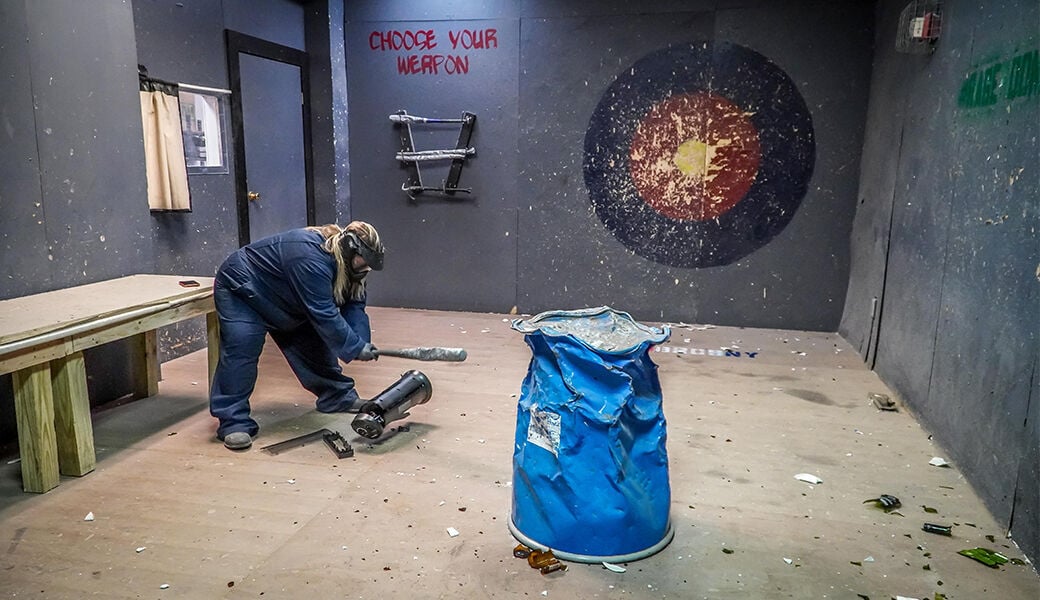 Life can be a little stressful at times, so finding ways to let go in a positive way is important. Some people turn to yoga to relax or box to help get that aggression out—but Niagara Falls has a different idea.
Smash Brothers Rage Room lets you work through your stressors by absolutely destroying a bunch of glass and electronics in a safe environment.
My first question when signing up for the Smash Brothers Rage Room: What should I wear? Although they give you coveralls, a mask, rubber booties to go over your shoes and gloves, all for safety's sake, you'll still want to don athletic gear. Trust me, you'll sweat. (It ended up being way more of a workout than I thought!) Thankfully, the 18+ facility includes changing rooms, so you can swap your workout clothes for regular ones if dinner or drinks are on your post-smash itinerary.
Upon arrival, I checked in and signed a waiver before getting outfitted in protective gear. I tried on coveralls and picked out my shoe fitters, helmet and the size gloves I needed. No question, I felt safe with all this on. With glass and debris flying everywhere, always leave that gear on—even if (and when) you get hot.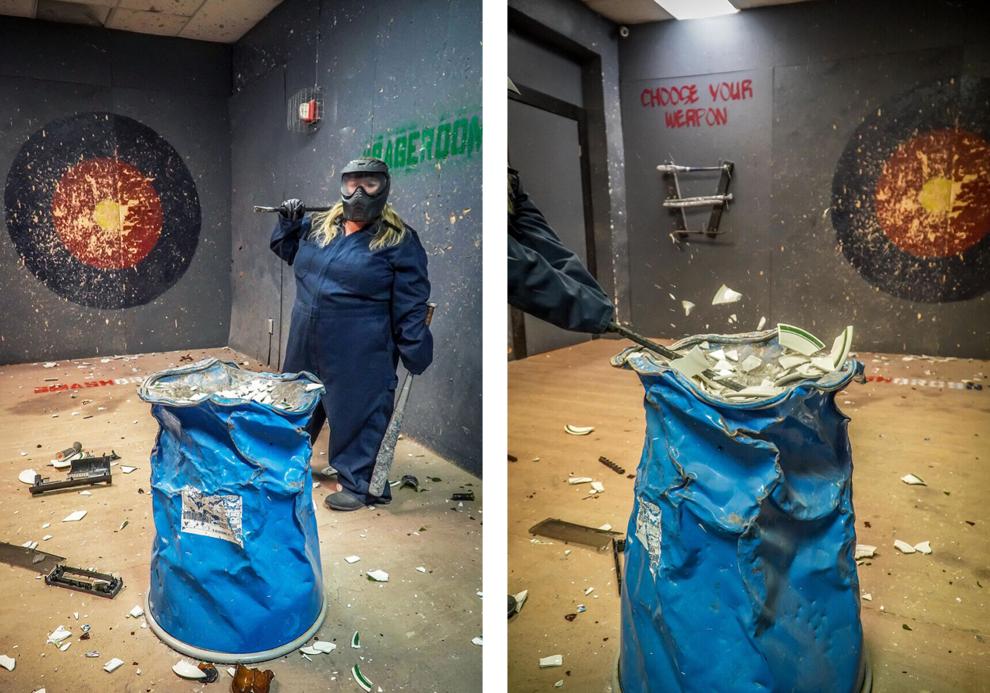 Now fully padded and protected, they brought me into a room where I could choose from a variety of baseball bats and crowbars. Those crowbars are heavy and can really do some damage! They start you off with a crate of about 20 to 25 pieces of glassware and ceramic breakables, but you can actually bring your own box of electronics and glassware to smash as well.
A simple smash for one person is $30 for 15 minutes, $55 for 20 minutes for two people, $70 for 25 minutes for three people, and the list goes on from there. You can contact them about private parties for six or more and can even purchase an à-la-cart package that includes different electronic options like medium electronics for $5 or large for $10, and also extra milk cartons of breakables.
Smash Brothers is happy to backdrop your demo session with some good music if you'd like, or you can create your own playlist for them to blast while you're inside the room. Although I did make my own just in case, I wanted to see what music they came up with—and it was great!
I was a little slow getting used to the experience at first. It's kind of weird taking glass plates and bottles that you're always so careful with…and smashing them against the wall onto a giant bull's-eye target. But once I smashed my first couple bottles and plates, I was addicted.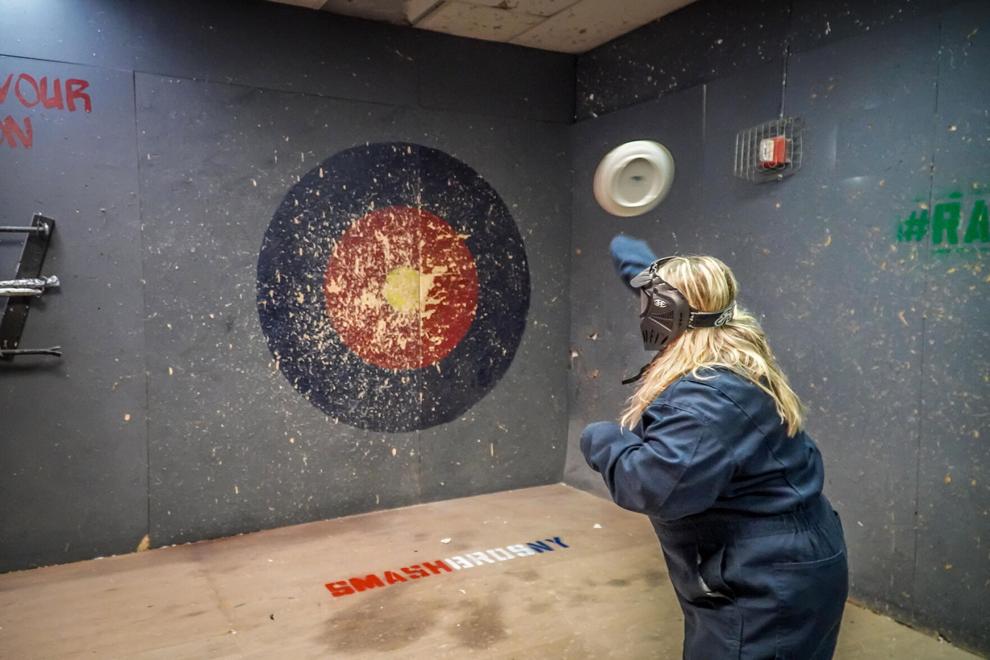 It was exhilarating—and I let off so much steam. I was tossing up plates and smashing them in the air with a crowbar, chucking them across the room. I used the steel drum in the middle of the room to smash multiple plates at once, shards flying everywhere. I smashed an old speaker until the wires popped out.
It sounds incredibly aggressive, obviously, but I also couldn't stop laughing. The feeling of relief you get when you leave there is incredible. I felt absolutely amazing at the end! Sometimes you just need to smash some stuff, apparently.
Once you're done wreaking havoc, you can document your damage. (You can certainly bring anything you'd like inside to take pictures while you have a go, but they are not responsible for any of your items getting damaged.) Then head out to take off the coveralls, glasses, gloves and shoe covers and savor the well-earned, ice-cold bottle of water they give you on your way out.