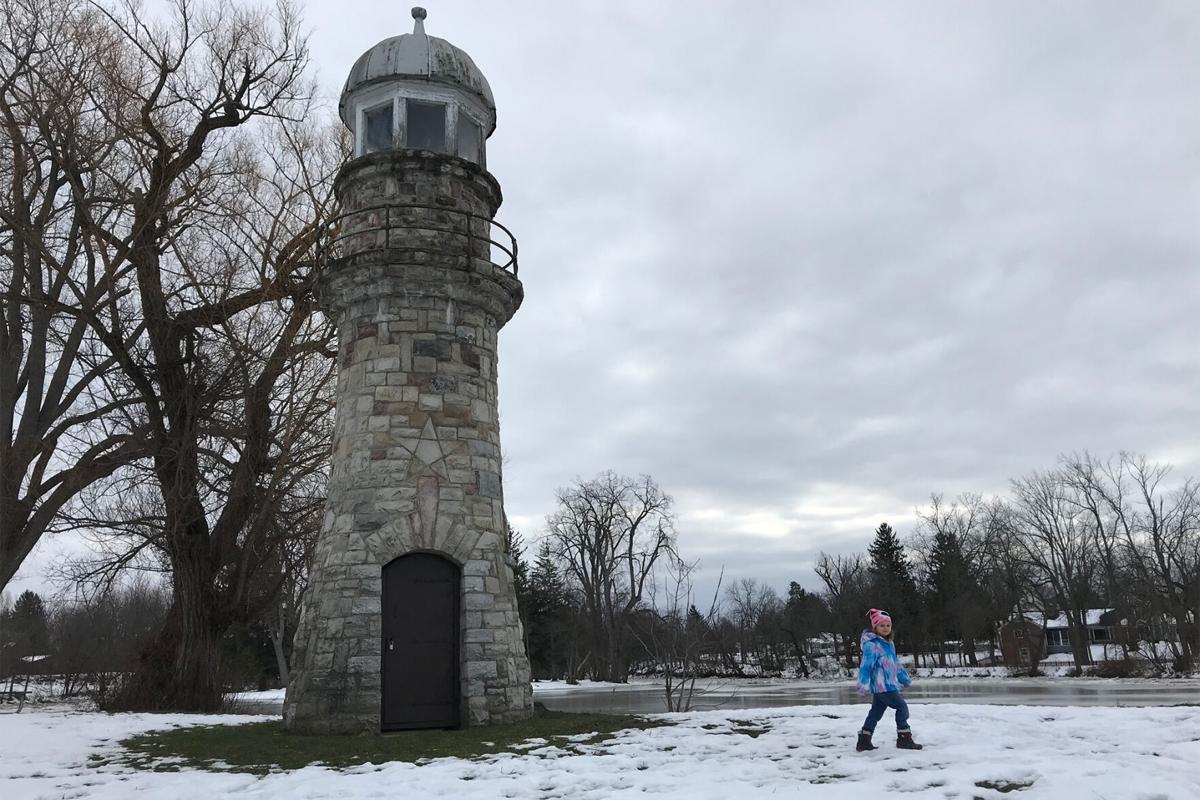 Since the start of the pandemic last March, my wife and I have sought unique places to take our 10-year-old son and 6-year-old daughter. And it has not been easy.
During the spring and summer months, options were more plentiful. We brought their bikes to the University at Buffalo North Campus, and pretty much had the place to ourselves. We walked the track at Amherst High School. And the kids, of course, stared longingly at the closed school playgrounds.
One of the great lessons for our family throughout this strange, difficult period is to be creative. That meant finding some offbeat spots for a visit. And, in addition to that, developing some ideas to make the whole thing feel like a scavenger hunt or mini adventure.
Here are 10 local landmarks that we made part of our routine—and why our household's youngest critics gave their thumbs-up. After you read, consider putting together a checklist for kids to mark along the way.
Como Lake Lighthouse
Where is it? 2220 Como Park Blvd., Lancaster
What is it? Como Lake Park is a popular spot to walk the dog or play some disc golf. (Seriously.) However, our favorite spot is the lighthouse located on the north side of Cayuga Creek.
Why will kids be interested? My son has had an obsession with lighthouses since he was a toddler, and while the Como Lake Lighthouse is not as tall as, say, the Buffalo Lighthouse, it is a lovely monument incongruously dropped into Lancaster. It's also fun to try to open the door. (No luck, kids.)
Art installation at the Burchfield Nature & Art Center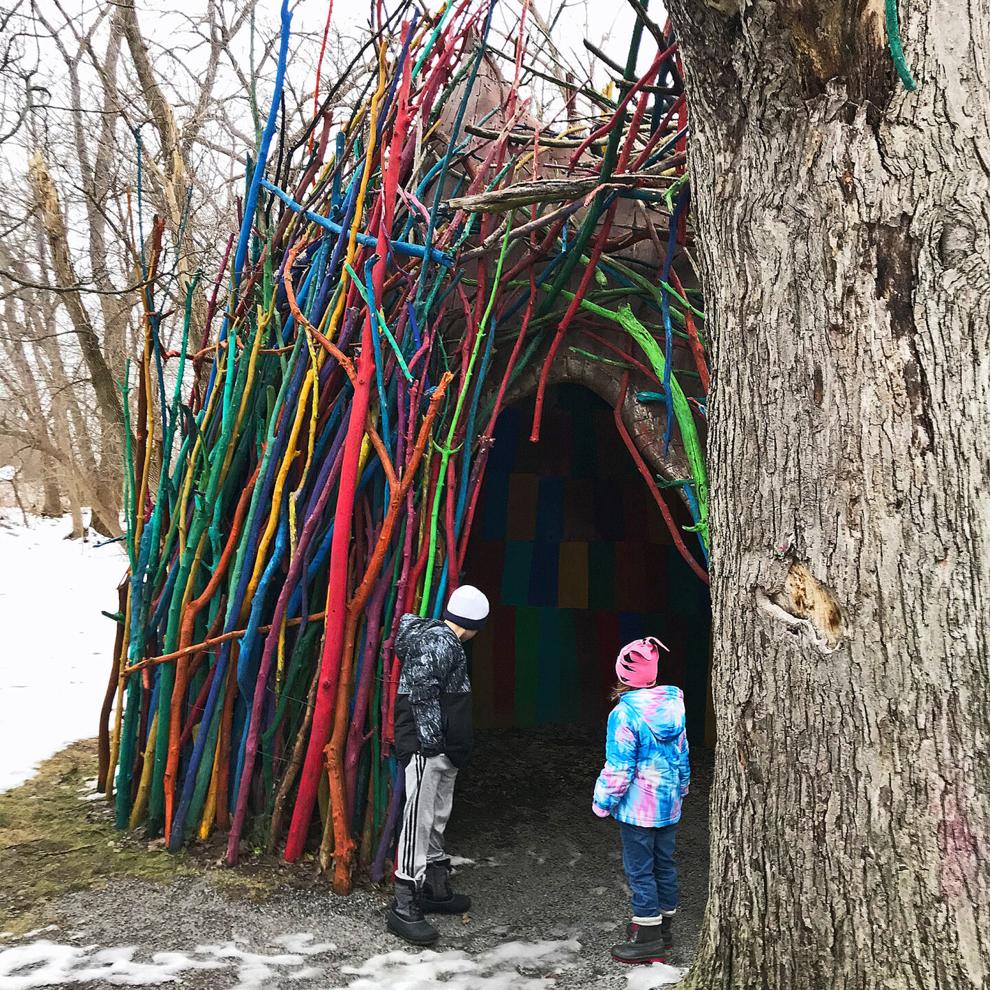 Where is it? 2001 Union Road, West Seneca
What is it? A colorful art installation on the grounds of this West Seneca landmark.
Why will kids be interested? Parents are likely more than aware of the Burchfield, which consists of 29 acres featuring trails, a playground and a gallery building. But one of its most unique spots is a gloriously colorful installation of painted sticks. It's located to the left of the playground, near the start of the nature path. My kids love wandering in and out of the structure, and I love that I can explain to them what an art installation is, and why public art projects such as this are so important.
Glenn Arthur Wagner gravestone at Forest Lawn Cemetery
Where is it? 1411 Delaware Ave., Buffalo
What is it? Forest Lawn Cemetery was a frequent field-trip location when those were still a thing. There are, of course, numerous unique graves at Forest Lawn, but not all would hold a child's interest. (Sorry, Rick James.) One recommended to us by a Forest Lawn tour guide is the gravestone of Glenn Albert Wagner. The late editor of Boy's Life magazine passed away in 1987.
Why will kids be interested? His gravestone was designed to resemble a mountain, with a train racing through a tunnel. My guess is you've never seen one quite like it. The stone is located in Section D, one road over from Millard Fillmore's gravesite. Head up the road, and you'll spot it on your left.
Nature Play at Glen Park
Where is it? 280 Glen Ave., Williamsville
What is it? This outdoor space on Glen Park's northwestern edge uses logs, rocks and stones to create a unique kidspace.
Why will kids be interested? Glen Park (and Glen Falls) are frequent walking spots for my family, and the addition of this fun little area made our trips even more enjoyable. It is naturally beautiful and feels the opposite of a hulking playground.
Hull Family Home & Farmstead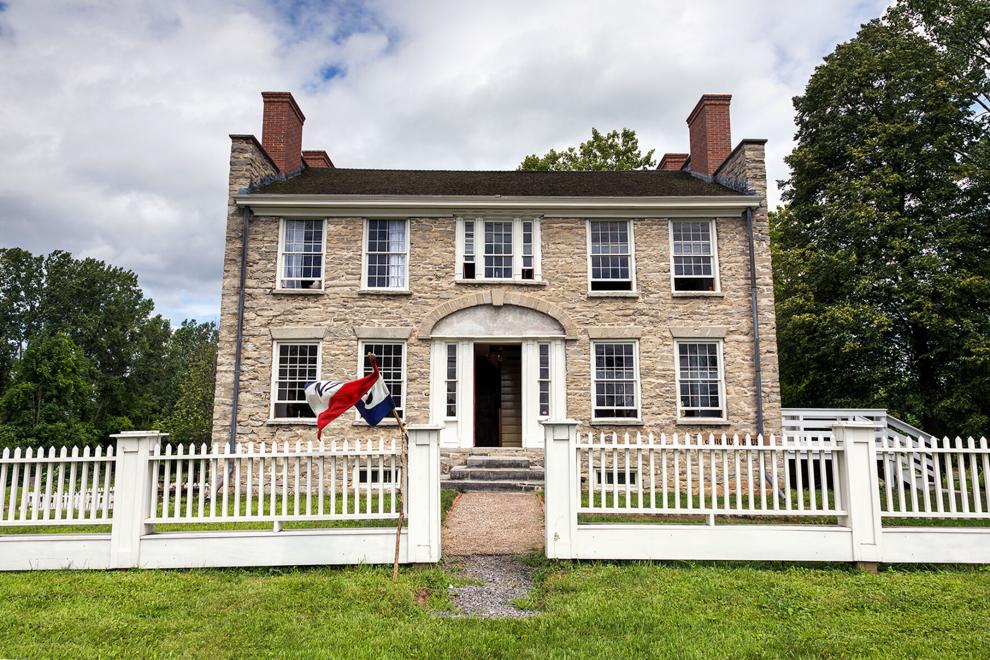 Where is it? 5976 Genesee Street, Lancaster
What is it? This Lancaster jewel was built by Warren Hull in 1810. Today it offers glimpses of life 200 years ago and plays host to numerous events and encampments. While the home itself is closed during winter, visitors are encouraged to wander the grounds. In fact, heading straight to the back on a tree-lined path will lead you to a small cemetery. Many of the gravestones in this, the Hull Family Cemetery, have been restored, and more are on the way.
Why will kids be interested? The dates on the gravestones tell a story themselves, and it's also fascinating to look around and spot a large billboard nearby. The concept of history occurring in this spot, and the stones having sat here for decades, is a nice conversation-starter.
Chestnut Ridge Park at dusk
Where is it? 6121 Chestnut Ridge Road, Orchard Park
What is it? If you grew up in the Southtowns, you likely spent time hiking at Chestnut Ridge during the summer and sledding down its mighty hill during the winter. One of the most memorable elements is the view from the very top, offering a stunning glimpse of Lake Erie, downtown Buffalo and beyond. It's majestic during the day, but it is downright jaw-dropping at dusk.
Why will kids be interested? While my kids were thoroughly bored by my lecture on Terrence Malick's use of this time of day—the "magic hour"—in his 1978 classic, Days of Heaven, they were as impressed as I was by the glittering lights. Yours will be, too.
West Seneca's "haunted cemetery"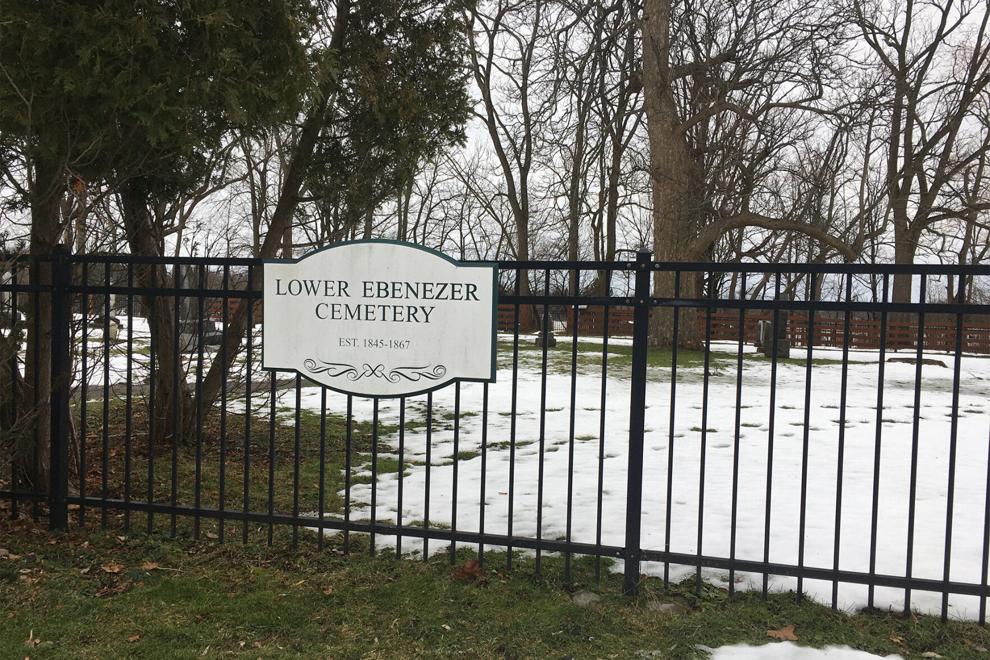 Where is it? Main Street in West Seneca, near Mill Road.
What is it? This cemetery is the burial place of some of the Ebenezers from the 1850s, plus the reputed burial site of Kauquatau, a Seneca medicine woman executed for witchcraft. Other spooky, old gravestones can be found here, as well. And yes, folks who live nearby report strange occurrences. According to the curator of the West Seneca Historical Society Museum—full disclosure: the curator is my father, Tom Schobert—"the probable location of Kauquatau's grave is the rear left corner of the cemetery, in a fenced area. It is believed hers is one of three Seneca burials in that spot."
Why will kids be interested? You had them at "haunted."
Metamorphosis #5
Where is it? 1665 Main Street, Buffalo
What is it? While perched atop a parking lot on the Buffalo Niagara Medical Campus and enjoying the view back in May, my son spotted a stunningly colorful building off in the distance. A little research taught us that this was Tavar Zawacki's mural Metamorphosis #5. An up-close look will take your breath away.
Why will kids be interested? Both of my children adored their close look at Zawacki's work, which was commissioned by the Albright-Knox Art Gallery Public Art Initiative in 2019. In fact, one expansion of this article is to go on an exploration of Buffalo's murals. Watch for that, coming soon at the Schobert house…
War of 1812 Cemetery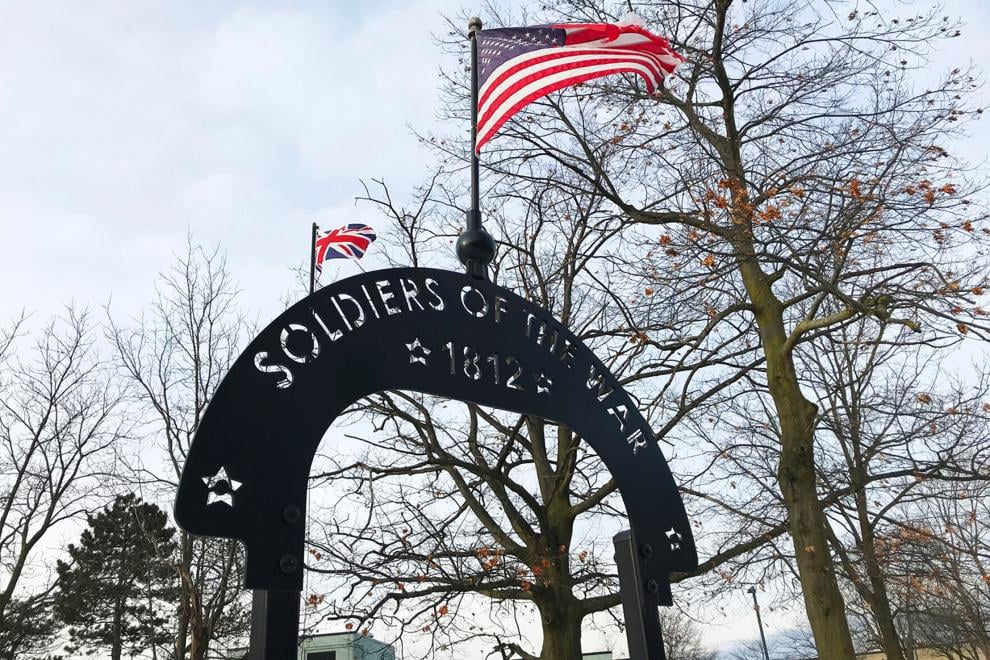 Where is it? Aero Drive, Cheektowaga
What is it? The War of 1812 Cemetery, a.k.a. Garrison Cemetery, is found on the site of a military hospital and includes the graves of both British and American soldiers. You have likely driven by its sign countless times while cruising down Aero Drive.
Why will kids be interested? It might surprise them that a war was fought in our area, and that this random spot has such a bloody tale to tell.
Monuments Garden at the Buffalo & Erie County Naval & Military Park
Where is it? 1 Naval Park Cove, Buffalo
What is it? The ships at the Buffalo & Erie County Naval & Military Park rank among the city's most recognizable landmarks and are certainly worth a visit. But also of interest is Monuments Garden, which can be found right along the waterfront. The monuments include the Iraq-Afghanistan Monument, Vietnam Memorial, Purple Heart Memorial, the Battle Within PTSD Monument and the Hispanic and Latino Memorial. The Memorial to African Americans is coming soon.
Why will kids be interested? The monuments themselves are lovely and offer another part of the story told by the Naval ships. A visit to the ships is not complete without a look at the garden.