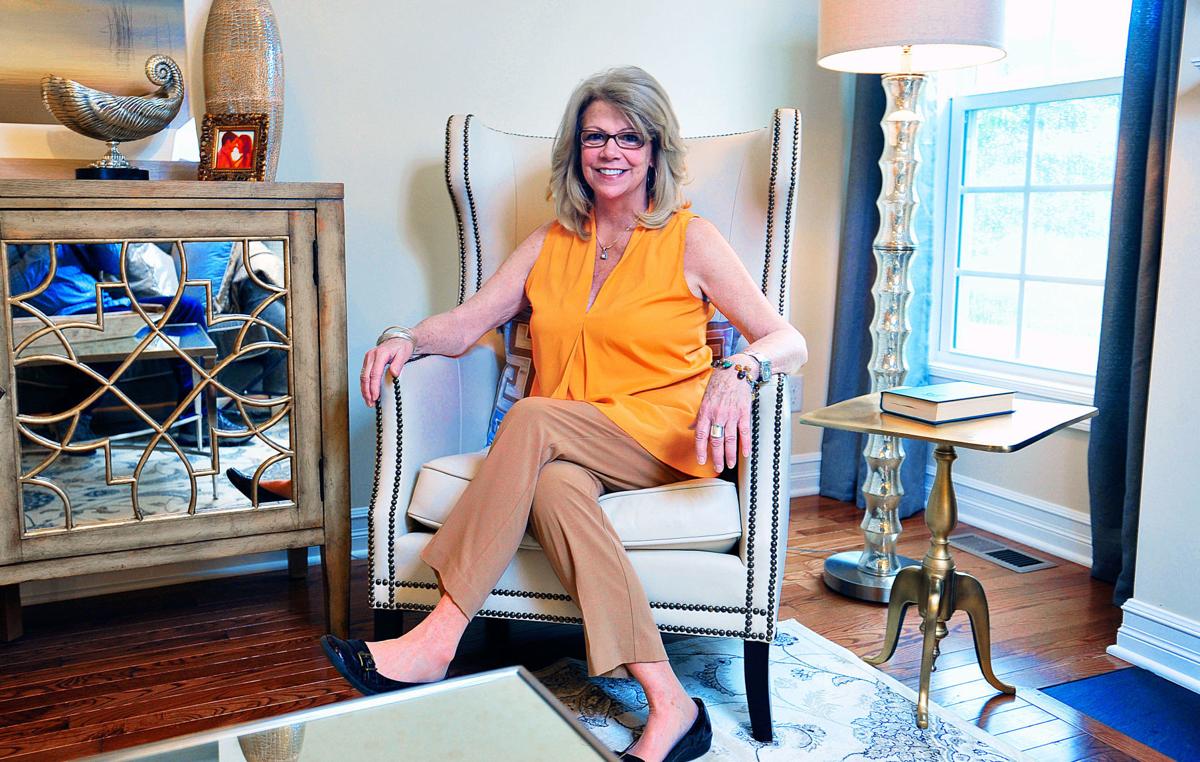 While some seniors view moving to smaller, simpler living quarters as a loss — of possessions, a lifestyle or a family home — more and more see it as pure freedom.
After all, without a sprawling house and yard to maintain, they can spend more time on experiences: pursuing hobbies, traveling, entertaining or visiting family.
Isabel Robitaille, owner of Robitaille Real Estate, views this transition as anything but negative — and actually coined and trademarked the term "SmartSizing" to better describe it.
"Individuals in this stage of life may be leaving one lifestyle behind, but they are also moving into a new exciting lifestyle," said Robitaille, whose 23-year-old firm provides specialized services to people 55 and over who are considering selling their home. "I've had many testimonials from people saying they are so happy now in their new surroundings. They didn't realize the burden (of keeping up a house)."
Likewise, Richard "Tripp" Higgins, director of sales and marketing at Fox Run, an Orchard Park continuing care community, said the remark he hears the most is: "Why didn't I make this move sooner?"
Fox Run offers everything from independent living apartments and patio homes to assisted living and skilled nursing residences.
While the average age is 82, Higgins describes the majority of residents as active and engaged in Fox Run's recreational activities — everything from yoga classes and swimming to woodworking projects and day trips.
Robitaille says that there are two groups of senior clientele. The first group is physically unable to handle a home anymore and needs something simpler, sometimes with on-site assistance. The second group is mobile and healthy, but seek the freedom that comes with a smaller home and less maintenance.
Sally Swanson, 65, falls into the latter category. Several years ago she decided to move from a house in North Tonawanda to a first-floor apartment in Turtle Creek, a 55-and-over complex in Williamsville.
"Once I sold my house, I never looked back," said Swanson, who is still employed as a real estate salesperson.
"When I clean my apartment, I'm done," she said. "There's no gardening or cutting grass. And it's nice in the winter to just walk down the hall to get my mail or throw out the trash. When you want to go out, you go."
Downtown Buffalo, with its growing housing stock that includes more condominiums, is also becoming a draw for younger retirees.
After 33 years living in a three-bedroom house in Snyder, Ray and Judy Dintino moved into a high-rise condo in the heart of downtown Buffalo.
"I sold my snow shovels and lawn equipment. It's been fantastic," Ray said. "We are 200 yards away from Starbucks. We can walk everywhere. It's like being on vacation every day."
The ongoing construction around them reflects the city's resurgence.
"We're right in the hustle and bustle," Ray said. "You feel so alive down here."
The Dintinos, both retired, also live less than a mile from the harbor where they keep their boat. Previously, they had to drive to Grand Island to get on the water.
But it wasn't something they'd always planned. When Judy first mentioned selling the house and moving downtown, Ray wasn't interested. When he saw the breathtaking view from his brother's 16th-floor place, he changed his mind.
"One month later, we were buying in the same building," Ray said.
Still, for some, the thought of moving and paring down possessions can be daunting. This is where professionals like Jamie Shaner, owner of Home Solutions of WNY Inc., come in. She helps individuals make the transition from a house to an apartment or retirement community by organizing their papers, winnowing their possessions and even accompanying them on visits to potential living facilities.
Skee Gilbert, an 89-year-old retired insurance company manager, has moved three times since his wife died in 2002. He calls Shaner's services invaluable.
"Jamie helps you make decisions based on logic, not love and sentimentality," he said. "It was great having a third party with no attachments."
Sometimes it's grown children who contact Shaner, worried because stairs have suddenly become risky for a parent living alone or they notice that nutrition is declining.
"When we get mom or dad moved into a facility with like-minded seniors, their health often goes on the upswing," she said. "They aren't isolated anymore."
Higgins notices the same thing at Fox Run. Residents find friends, hobbies and activities that keep them engaged.
Seniors often resist moving at first because they are fearful, don't want to lose the home where they raised their family or they don't feel like they are old enough for a retirement facility.
Gilbert was one of them. At age 80, after initially moving into Canterbury Woods, an upscale continuing care retirement community in Williamsville, he said he decided to leave "because I was not that old."
He then moved to an all-ages apartment complex, which suited him fine until the day he woke up on the floor following a blackout.
"That's when I realized I probably shouldn't be alone," he said. "I decided to move back into a one-bedroom apartment in Canterbury Woods, and Jamie helped me move again."
This time around, he feels at home. He said he's made friends and participates in recreational activities.
Lydia Langer, owner of Concierge My Move, which contracts with Fox Run, said getting through the psychological barrier of downsizing can be tougher than the physical move. However, once seniors realize the benefits and are able to start to parting with their possessions, the rest falls into place.
"If they give their things to charity, they feel good about it and are so much more energized," said Langer.
Swanson advises people to consider their current physical limitations and predict what they might be in 10 years.
"Chores that may not seem like a big deal at 50 can feel completely different at 60 or 65," said Swanson. "Some people wait too long and then it's harder and their choices are more limited."
Langer also advises people to move while they are healthy and active.
"Nothing is more stressful that waiting for an event to happen," she said.