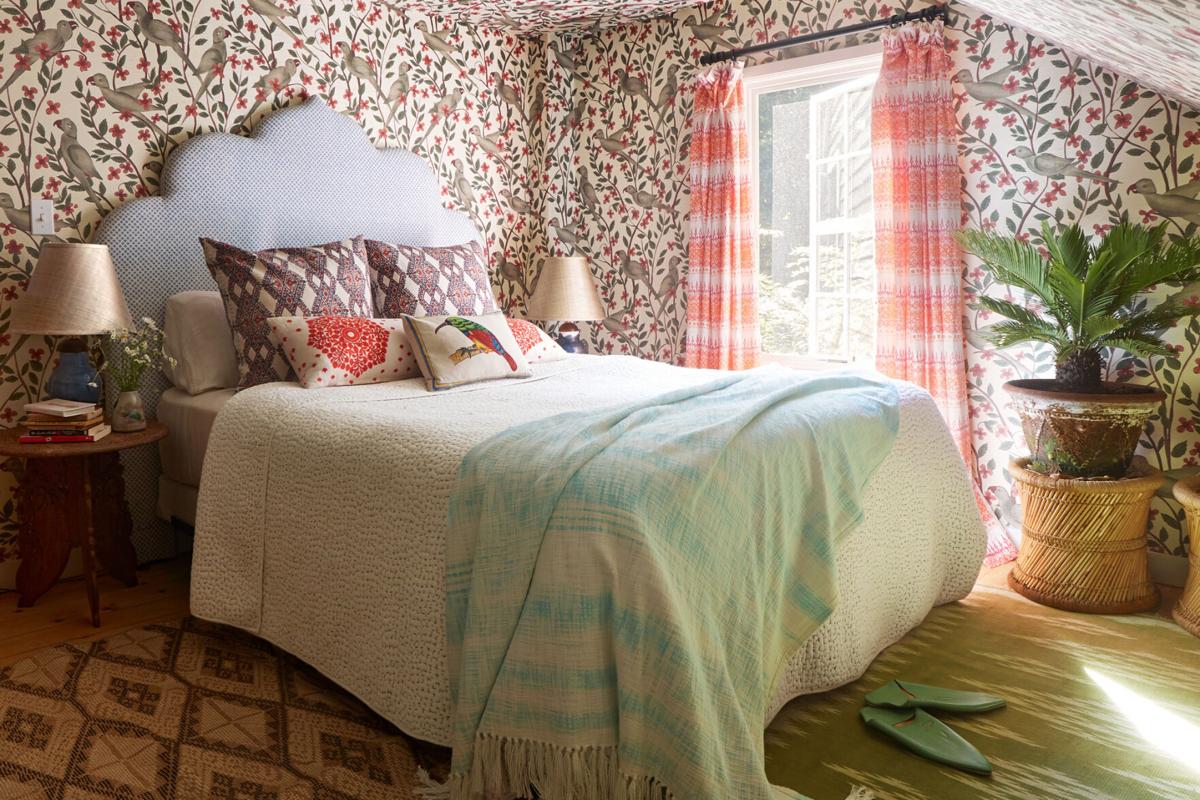 Buffalo native John Robshaw finds inspiration for his textile prints in everything from a tumbling-down graffiti wall in Tashkent, Uzbekistan, to a palace in Jaipur, India.
Robshaw is known throughout the design world for creating dynamically vibrant designs born out of the rich traditions of generations of craftspeople around the world.
"The way (local craftspeople) work and the way their families are involved in crafts always intrigues and inspires me," Robshaw said. "I think it's a way of life that goes deep and in today's world of tech, everything brings me back down to the fabric of life."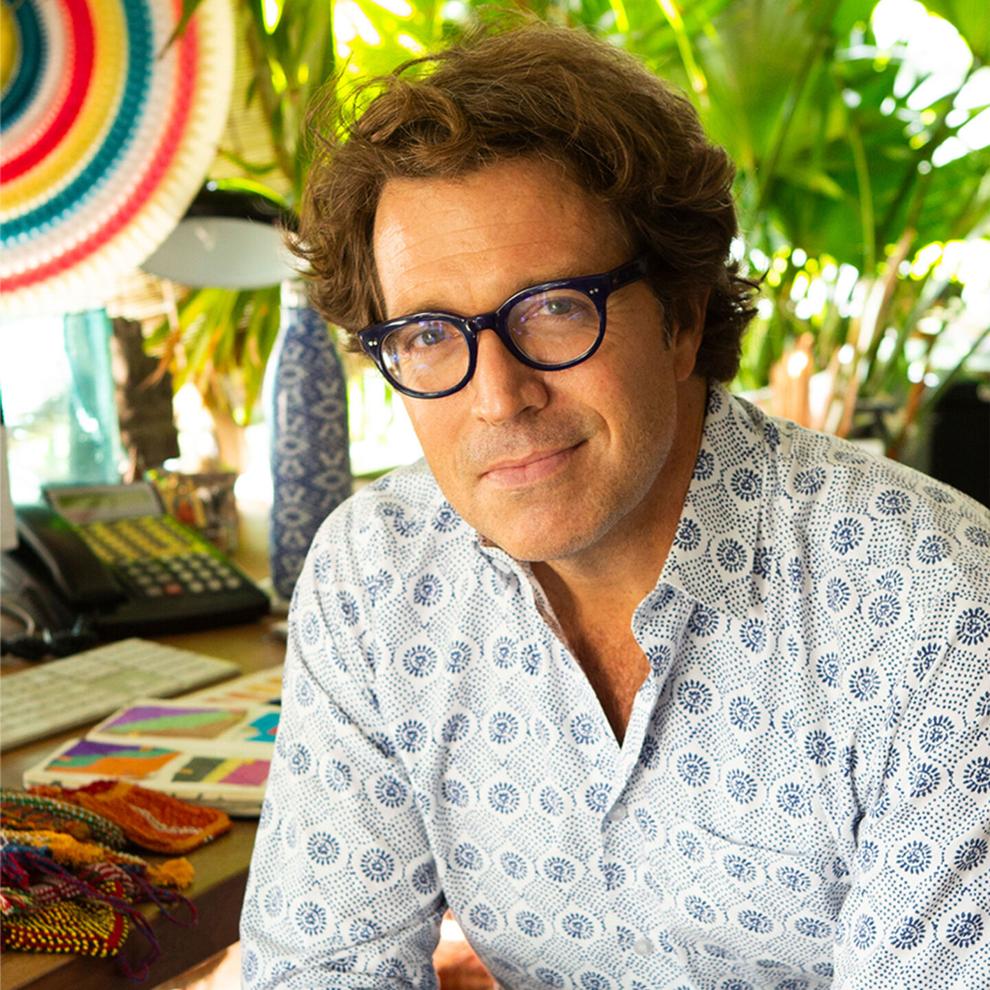 Robshaw's foray into art was through painting and photography at Nichols School. His painting teacher, Grace McKendry, and photography teacher, Gary Stanton, who had his students make Man Ray-like photograms, were significant early influences. A trip to Europe also exposed the young creative to classical art and traditional craftspeople.
Robshaw experimented with various forms of art at Franklin & Marshall College, such as photography, painting and bronze casting. He traveled to Rome to study printmaking and painting his junior year, then won a grant his senior year to study woodblock printing at the Zhejiang Academy of Fine Arts in Hangzhou, China.
There, he began to learn traditional block printing—a centuries-old art form popular in China, India and other East Asian countries. His teacher, Lu Fang, taught him a method of carving out a block and painting in sections of colors, then rubbing the color in, which was like the flip of block printing in India.
Robshaw next earned his MFA in painting and printmaking at Pratt Institute. During his time there, he delivered sequins and dress patterns to and from Bombay (now Mumbai) for his teacher's friend who owned a sequin company and made runway dresses for fashion companies. Following graduation, he took classes at Ahmedabad's National Institute of Design, a top-ranking school for textile design.
"I started making block-printed textiles thinking they could somehow become art by hand printing them with natural dyes," he said. "It took me some time to realize art, design and all other forms of creative expression are all the same and the divisions are arbitrary."
Eventually, Robshaw began working in a tiny studio on Broome Street in New York City with a few other artists, selling his paintings to decorators for showhouses. One day, a designer noticed the stacks of fabrics he crafted in India on the floor and asked to purchase them for upholstery—a question that shifted his focus to textile design.
"What I loved was the mediums, the work and the process," he said. "And it did not matter to me how it got out there or how people used it."
Robshaw's work caught the attention of Ralph Lauren, Donna Karan and Giorgio Armani, who all sourced prints from him. But his goal was to be his own boss, and in 2001 he founded his own company with his name at the forefront.
With help from his Jaipur workshop, John Robshaw started with pillows, quilts and sheer panels. He then expanded by partnering with more artisans including block carvers, dye masters and seamstresses from India, Thailand and the Philippines. His collection now casts a wide scope that features rugs, wallpaper, custom furniture and much more. Robshaw's designs can be found at JohnRobshaw.com, as well as Anthropologie, Bloomingdale's, Macy's, Perigold and Yvonne Estelle's.
Robshaw's favorite prints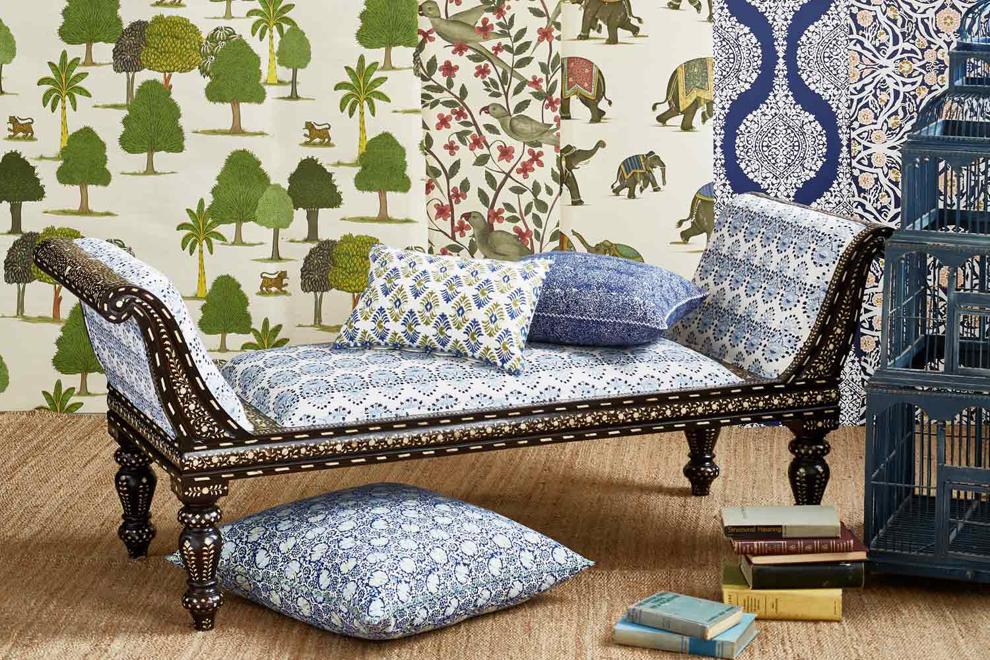 Each season John Robshaw introduces 50-70 new prints with help from two designers. "I really enjoy working with them and seeing where they go with ideas," he said.
These are few of the most iconic prints and techniques in his collection:
Lapis: An overlarge hand block that creates interesting spaces.
Verdin: A medallion is created by repeating a small block.
Bleed: Separate prints overlap and bleed into one another.
"Print designs ideas come from all over for me," he said. "They come from art, from old tantric drawings, from nature, really everything is fair game. Color pattern combinations can come out of anything."