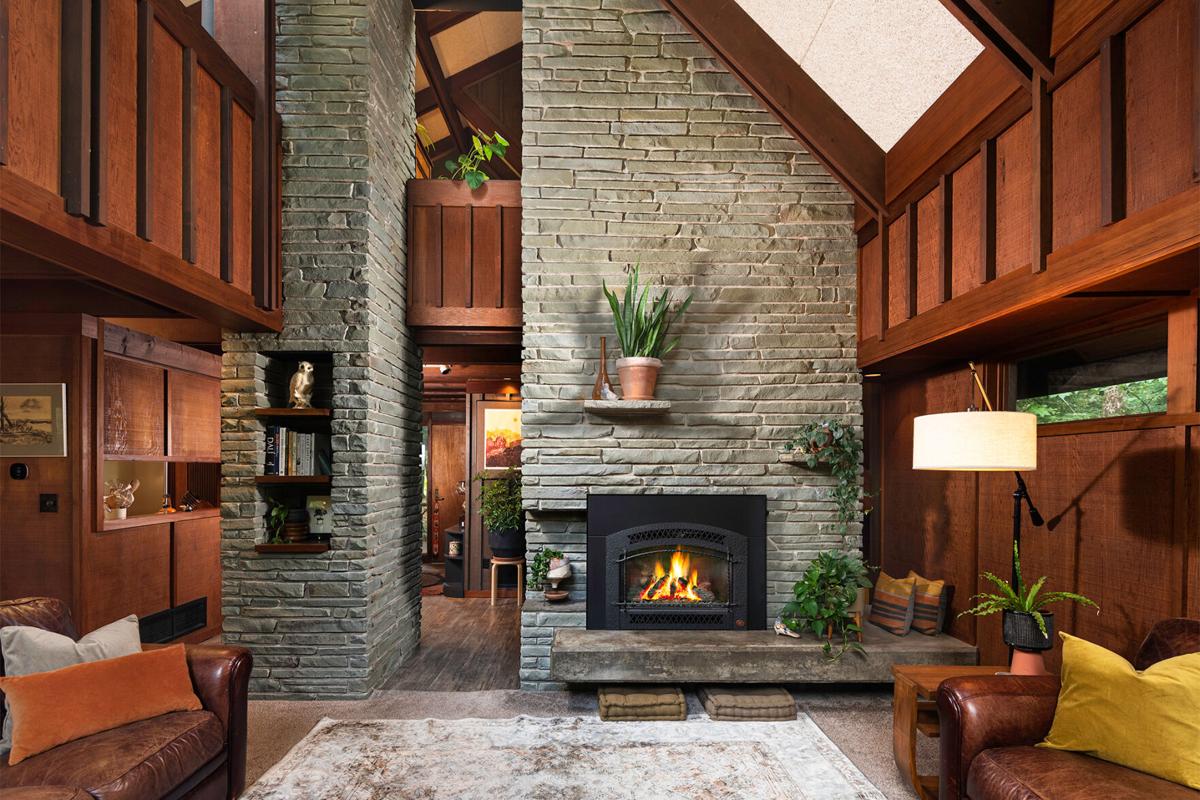 When Courtney Regan and her partner, Kevin, attended a disappointing open house almost four years ago, they never imagined it would lead to their dream home. Disinterested in the listing, they relayed their vision to the realtor. It turned out she had just the house they were looking for—her own.
"I walked in and said, 'I'm in love. It's the one,'" says Regan. Despite higher offers, the realtor felt a strong, visceral connection to the couple and chose them.
Regan was instantly drawn to the home's uniqueness, citing the craftsmanship, use of raw materials, myriad nooks and crannies, interesting details and clever built-ins. She was also impressed at the attention renowned local architect Leslie James Halfpenny paid to how the home was positioned, the flow of light and the creation of privacy.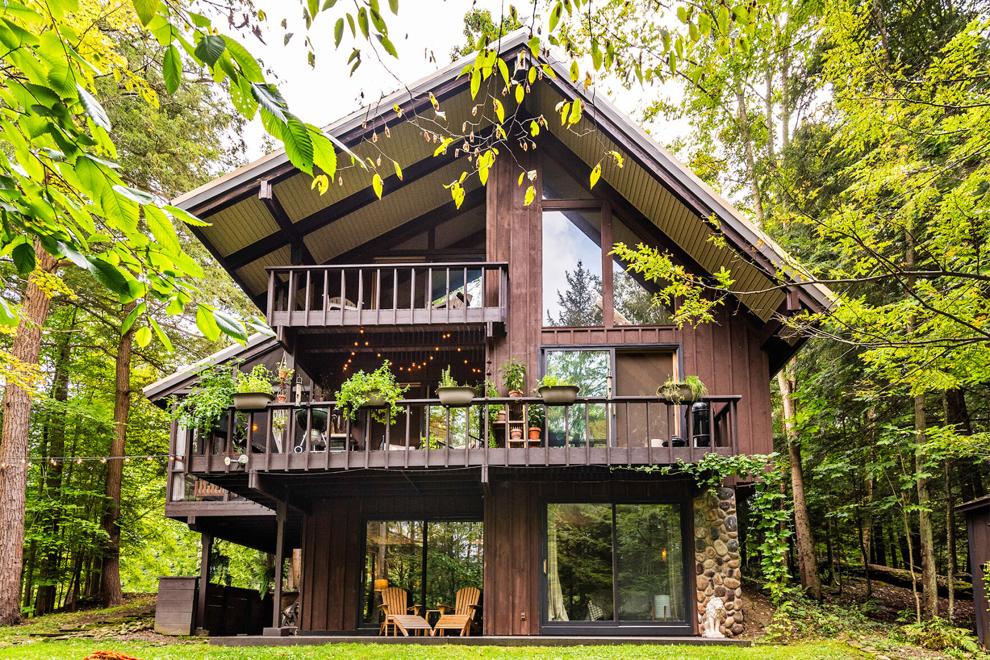 Situated on a wooded lot near Sprague Brook Park and Kissing Bridge ski resort, the chalet-style home features three levels of fabulous indoor and outdoor living space. The two floors of main living area rest amongst the tree canopy, making their yard feel much bigger than the roughly half acre.
Inside, the cozy and inviting home is filled with all kinds of self-proclaimed weird (meant in the absolute best sense of the word) things, including artwork, accent pieces and what Regan describes as a "psychotic" mug collection. Like its inhabitants, the home is warm and approachable, the varying textures and notable array of plants giving off a relaxed, natural vibe.
"It's amazing how much your space impacts your mental state," says Regan. "If you feel comfortable and your home is a reflection of you, it brings out a calmness and becomes your sanctuary."
An interior designer for Michael P. Design in North Buffalo, Regan has a great eye for sourcing wares, from swapping out doorknobs with rustic ones found on Build.com, to unearthing lamps and woven rugs on Etsy, to scoring a faux burl wood living room table and matching coffee table for just $40 on Facebook Marketplace.
With a style that can be best described as mid-century with eclectic overtones, Regan has been amassing furniture, dishes and decor since high school, often squirrelling it away in her grandparents' basement.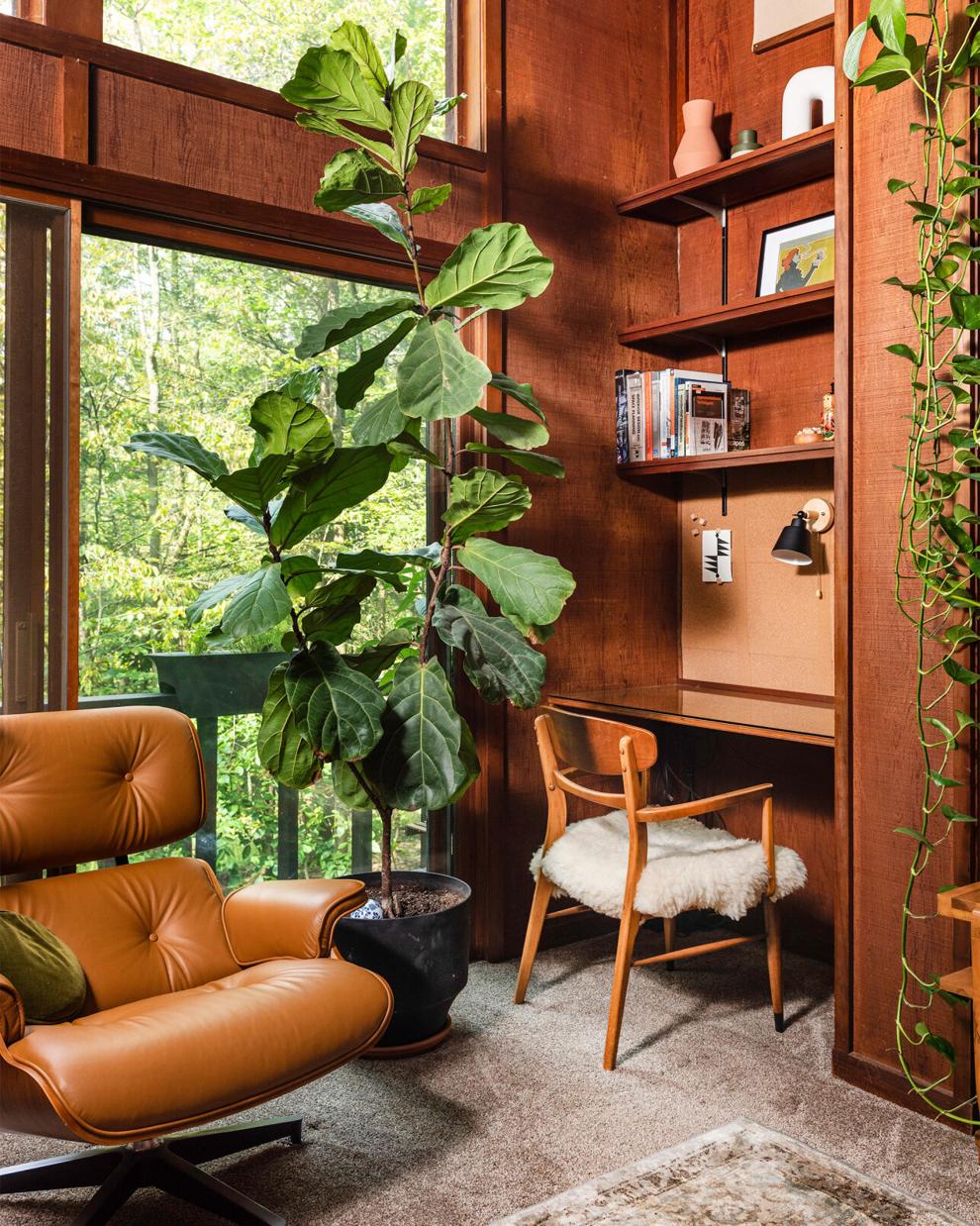 "I collected things as they spoke to me, and I like that they're not all from the same place at the same time," says Regan. "It's been a slow evolution."
Combining antiques, thrift store finds and passed-down pieces, Regan is not averse to throwing in the occasional big-box retail purchase—believing that a truly well-designed space is an intentionally arranged blend of vintage and new.
"It's okay to find a cool chair from Goodwill and mix it with a lamp from Target to create a more curated, lived-in look," says Regan, who also weaves organic, natural shapes and textures with clean-line modern pieces.
Her only decorating requirement: everything has meaning and is placed with a purpose.
"People often feel they need to fill every wall, every shelf—it's okay to have negative or white space and let things breathe," says Regan of her gallery-style approach that allows individual pieces to be fully appreciated.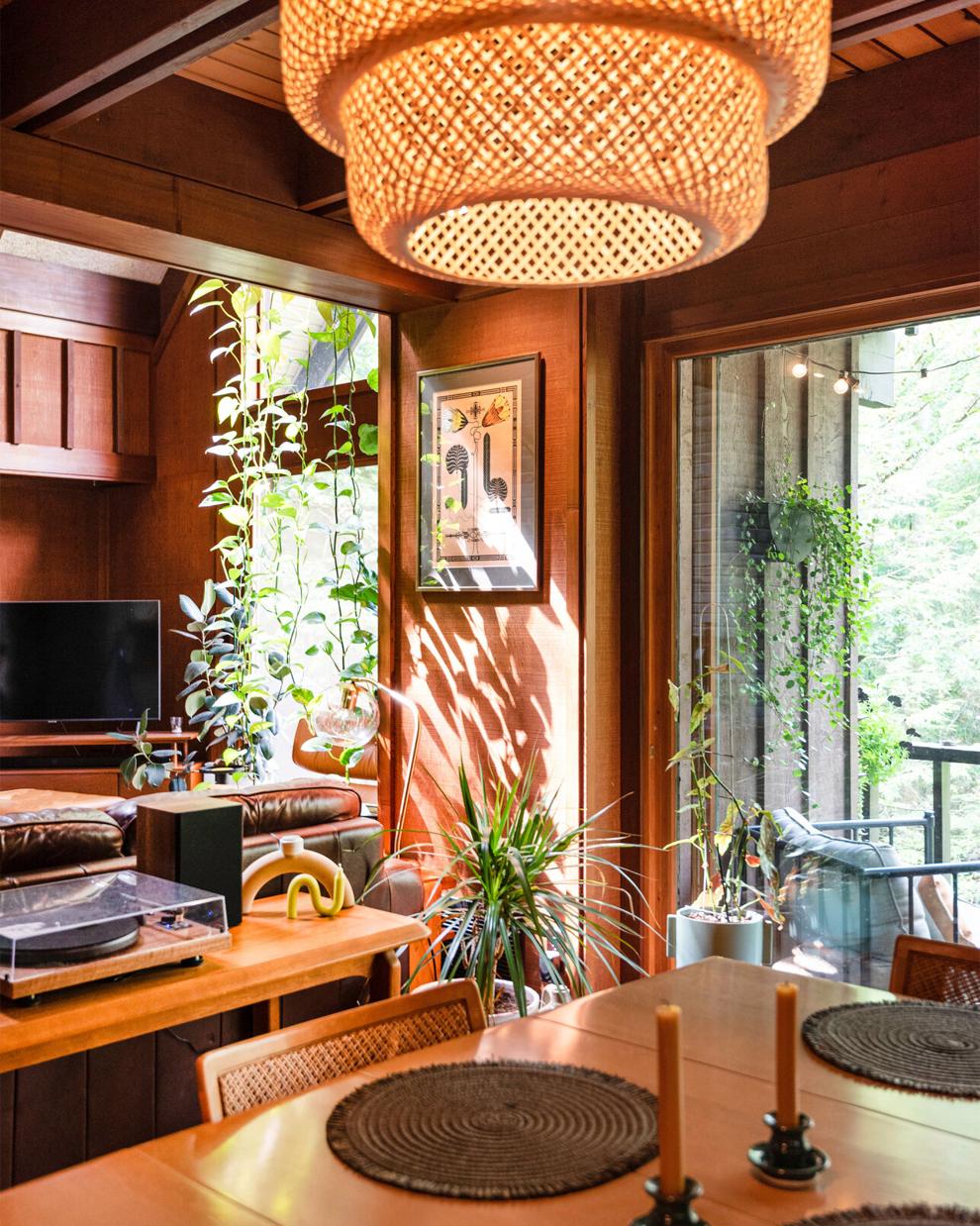 The perfect size and scale house for the couple, it's filled with friends and plenty of gourmet cooking most weekends.
"When people come for the first time, I want them to immediately feel at home and never want to leave."