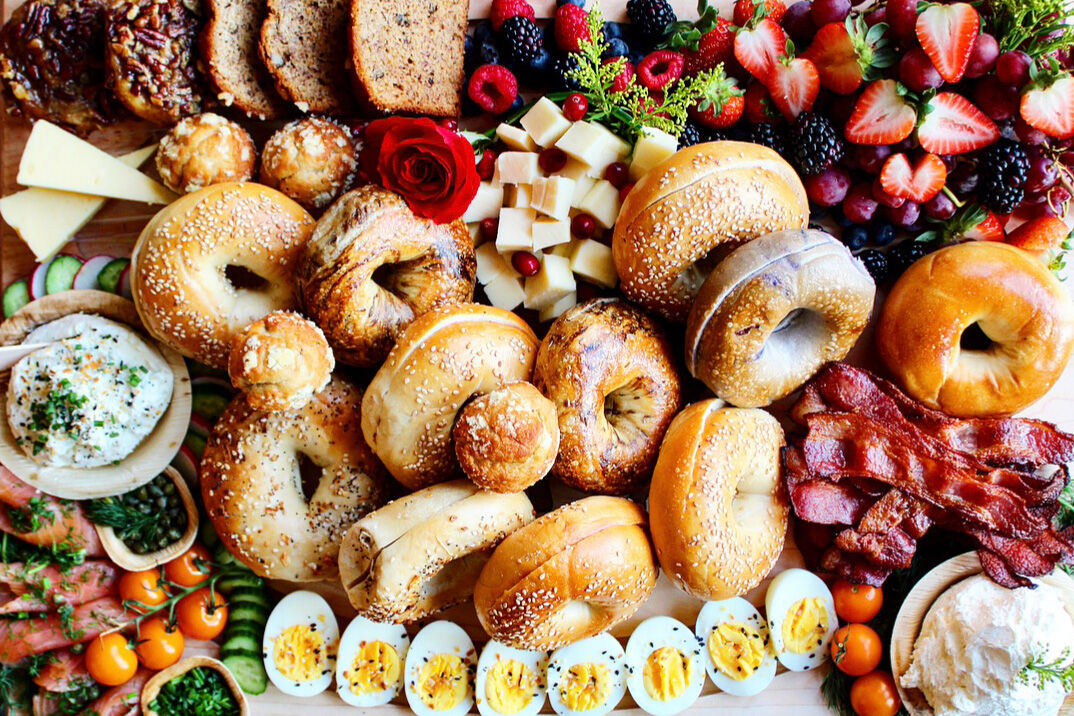 There are new rules for charcuterie—and we're on board with it. 
Think a charcuterie board is still a sliced array of cured meats, maybe with cheeses? The times have changed. This classic appetizer has undergone a 21st-century makeover, serving up new ways to interpret these fun, styled plates.
"It's so funny that we all, in the world now, just assume charcuterie is a meat and cheese plate," says Christie Meindl, owner of local charcutier Lush Board Co. "Now we use charcuterie to talk about French fry charcuterie and waffle charcuterie, nacho charcuterie…you can put chicken wings on a charcuterie board and that counts as meat!"
The creative charcuterie of today is equally as eye-catching as it is tasty, with social media playing a part in its rebirth.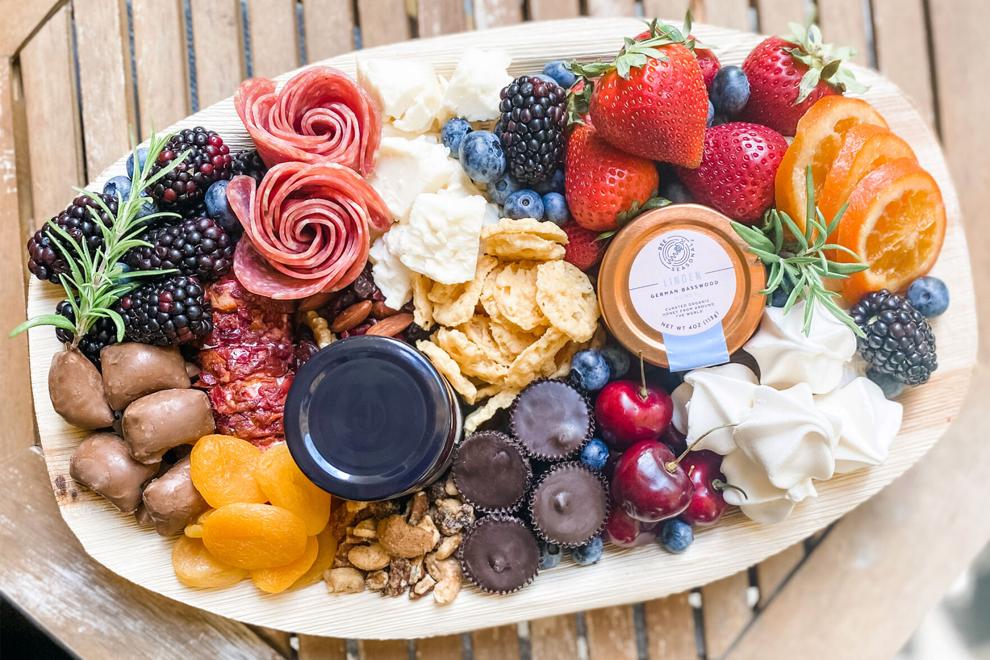 "It's like it's like a work of art," says Sunny Jacobi, owner and creator of Buffalove Boards. Her Instagram following grew to over 3,000 since she launched her business during the 2020 quarantine. "No matter what I put on the board, I just want to make it look pretty."
With vegan, gluten-free, brunch and dessert boards all commonplace, the average (or custom) online board order from your favorite charcutier runs a median cost of $80 for about six people. The way it's displayed makes it all technically "charcuterie" these days—with most boards featuring the same formula of pairing of sweet with savory, and crunchy with smooth.
"I usually place my cheese first, and then I do my meats," says Suzanne Cross, owner and curator of A Board Above, a custom charcuterie business she opened this past year. "Then I work around that with what's going to pair well, so I'll add in some fruits and veggies, different types of dips and spreads. Always got to make sure that there's crunch to your boards, and then add in something sweet too."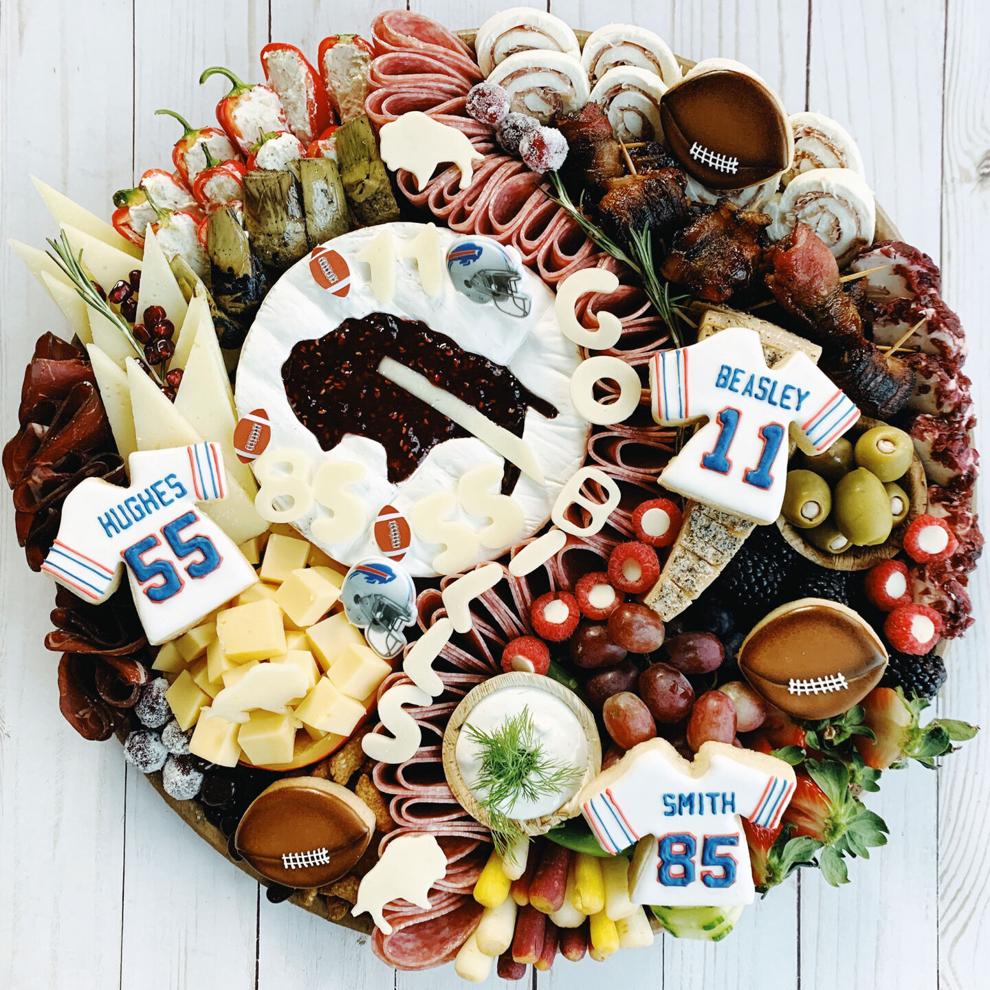 Honey dips are collectively cited as the new sweet tooth MVP.
"Never in my life have I been more aware of where honey comes from," laughed Meindl. "Blue cheese with honey and walnuts is to die for."
"I always put honey on my boards," echoed Sunny. "Especially with blue cheese or a strong cheese."
Then, of course, there is the art of salami.
"I usually work around my cheeses with the (salami) river," says Cross, who folds and stacks sliced salami into a row-like shape as a visual element on her meat-focused plates.
Yet even according to the pros, as more people are making boards and entertaining at home, there is no wrong (or right) way to plate.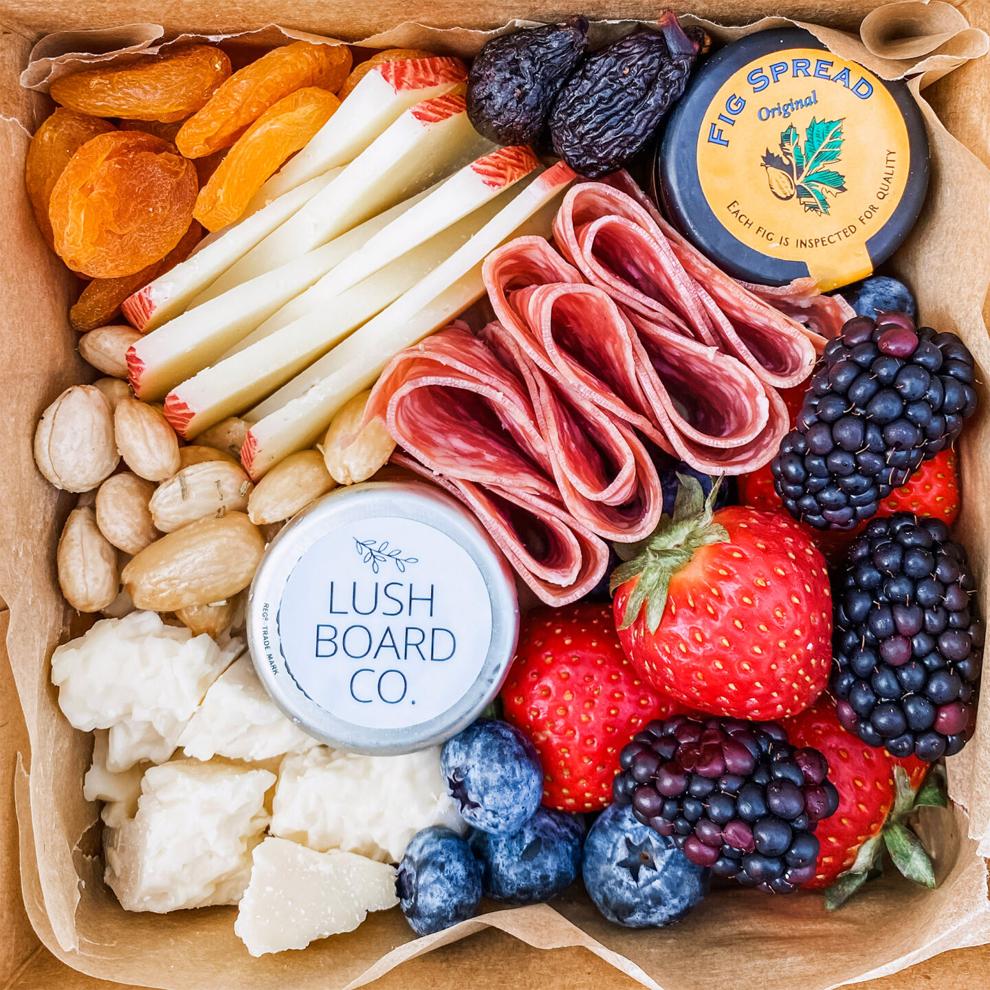 "You still want to find something special to celebrate, and I think the whole point of charcuterie and why people love it so much is that at the end of the day, it's very attainable," says Meindl. 
Build a board
Level-up your next charcuterie board with easy DIY tips from the pros.
"Keep everything very close together so you can't see the bottom of the board. You want to completely fill the board and make it look even and spaced out nicely."
"I like to do odd numbers of meats and cheeses. So, if you're going to do three to five cheeses, do only two meats—it makes the board look pretty."
"Mix sweet and salty, crunchy and smooth. You really want varying elements. You don't want the entire board to just be all soft or all sweets."