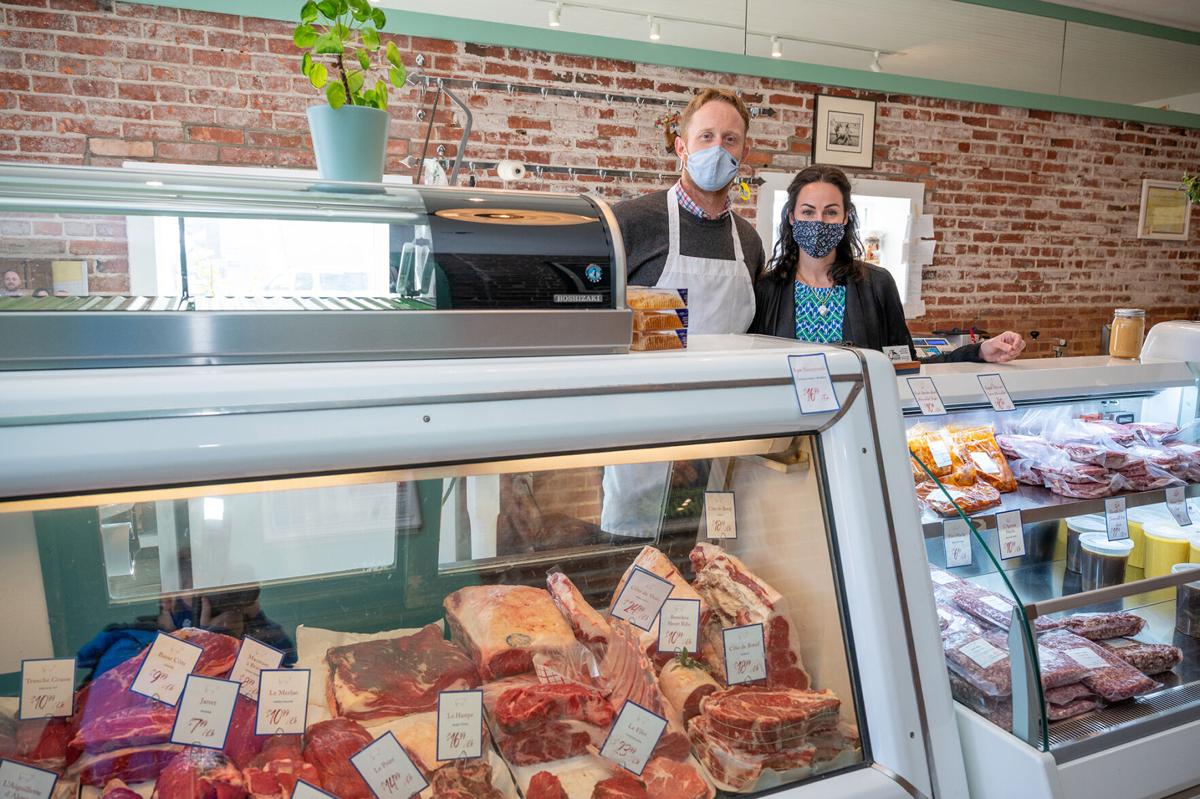 I can vividly remember the scene of my first meat-ing: My 7-year-old self was begging my mom to help make my grandfather's meatloaf recipe. At the kitchen table in the ready position, I awaited my first task—mixing the raw beef. An eye-opening experience for me at the time, that moment shattered my innocence of how an animal actually gets from the pasture to our plate.
What are we eating? Are we what we eat? So often overlooked is the art and tradition of butchery—a craft that has historically celebrated the animal and a more holistic, sustainable way of eating meat. Strengthening our link to the animal and our shared seasons of life, butchers are craftsmen empowering us all to eat with more awareness.
"Part of what we want to do is restore that connection," said Caitlin Moriarty, co-owner of Moriarty Meats on Elmwood Avenue with her husband, Tom Moriarty. Trained in French butchery in Paris and Avalon, France, Tom brings with him a European food-consciousness championed by both he and Caitlin at their Buffalo shop, which specializes in whole animal butchery. Moriarty Meats sources from over 15 local farms where, at the very least, animals are pasture raised and free of antibiotics and hormones.
"We regularly have beef, pork and lamb, but other animals like rabbit, for instance, we bring in from a farm in Fillmore and they really only have batches for us a few times of year," said Caitlin. "In the whole animal perspective, we're not always going to have a lot of every cut and I think that's something that a lot of our customers appreciate once they understand the reasoning behind it."
As opposed to its American counterpart, where the bandsaw dominates, the centuries-old method of French butchery is revered for its ability to maximize the entire animal with specialized hand cuts from a handsaw or clever—a method that allows every unique muscle texture of the animal to serve its highest purpose in the final cooking destination.
"When a customer comes in and they say, 'I'm looking to make this dish,' you don't just give them half the cut that they're looking for. You can say this is the perfect cut for what you're looking to do," said Tom. "It's really just a lot more nuanced."
Michael Aloisio, second-generation butcher and owner of Johnny's Meat Market on Hertel Avenue, echoes the ethos of attention to the quality and care
"It's not just about the meat cutting," he said.
"It's the friendships that you find with your neighborhood from being in business all of these years."
Who's your butcher?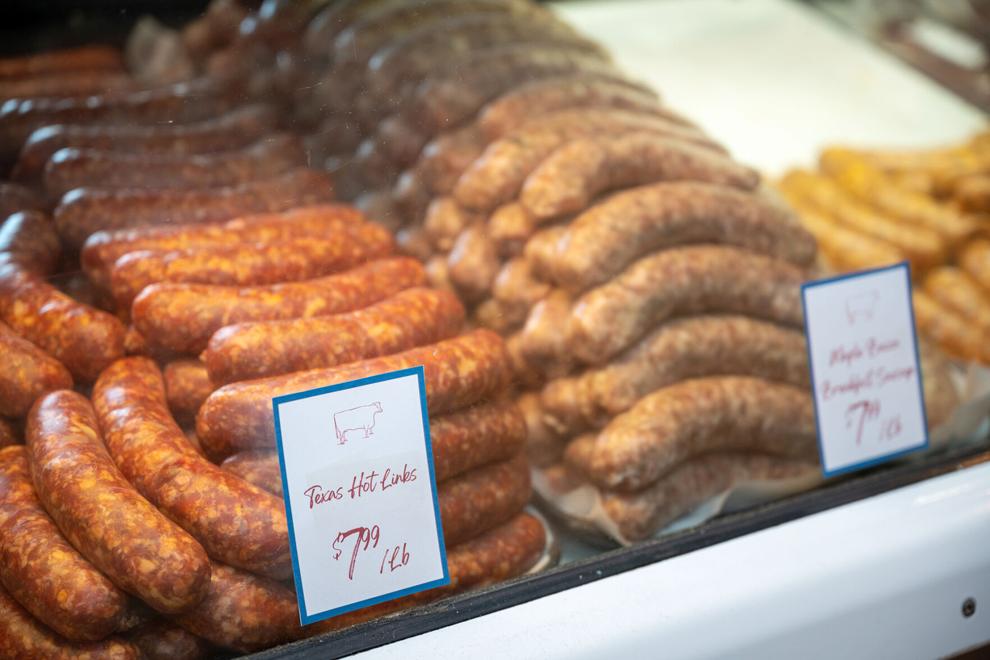 Nice to meat you. Get to know a few of the premiere butchers across Western New York.
Specialty: Hand-cut French butchery
Specialty: House-made Italian sausage
Federal Meats | Buffalo, Tonawanda, Northtowns, Southtowns, Niagara Falls
Specialty: House-made meals
Specialty: House-made sausage
Specialty: All-natural, organic meats
Specialty: Housemade Sausage
Specialty: Smoked Sausage
Specialty: Housemade Meals
Specialty: Housemade Sausage
Specialty: Pork and Chicken Italian Sausage