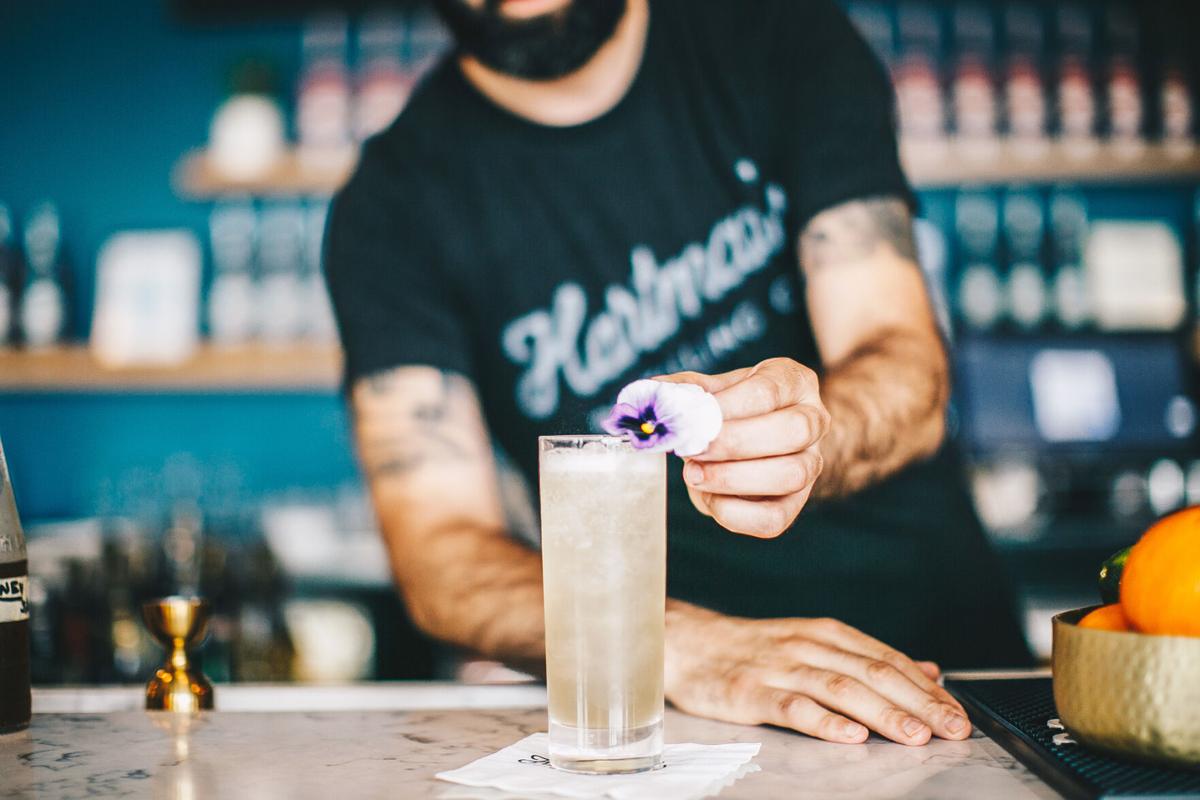 Craft cocktails have turned the corner into summer, and citrus, floral and tropical notes are dominating the more creative menus across Buffalo.
At Hartman's Distilling Co. in the Old First Ward, the Yellow Polka Dot Bikini is part of a full menu of cocktails that general manager Adam Lauer says is culinary-focused, a "mash-up of fireworks and flavor." He designed the menu to feature summer florals, with drink garnishes grown and picked fresh from planter boxes on the bar's patio.
Not too far away, at Winfield's Pub—an unassuming, under-the-radar purveyor of comfort food and artisanal cocktails in Lackawanna—founder Tom Daulton is mixing up more than a few South Seas-inspired drinks, a specialty he's known for after winning the Buffalo Bartender's Guild Golden Shaker award a few years back. "I just love doing fun tiki drinks," Daulton said. "People aren't really expecting that here."
The Grange in Hamburg also has a full slate of seasonal specials, with names as creative as what goes in them: consider the Drink Formerly Known as Prince, featuring gin, blue curacao, pineapple black currant and lemon. And although it's no longer on the summer menu, ask bartender Joe Graziano to mix up a Genny from the Block, a refreshing shandy that pairs Genny Ruby Red Kolsch with berry hibiscus limeaid.
Here's our roundup of a few taste-tested favorites.
The Spanish Bomb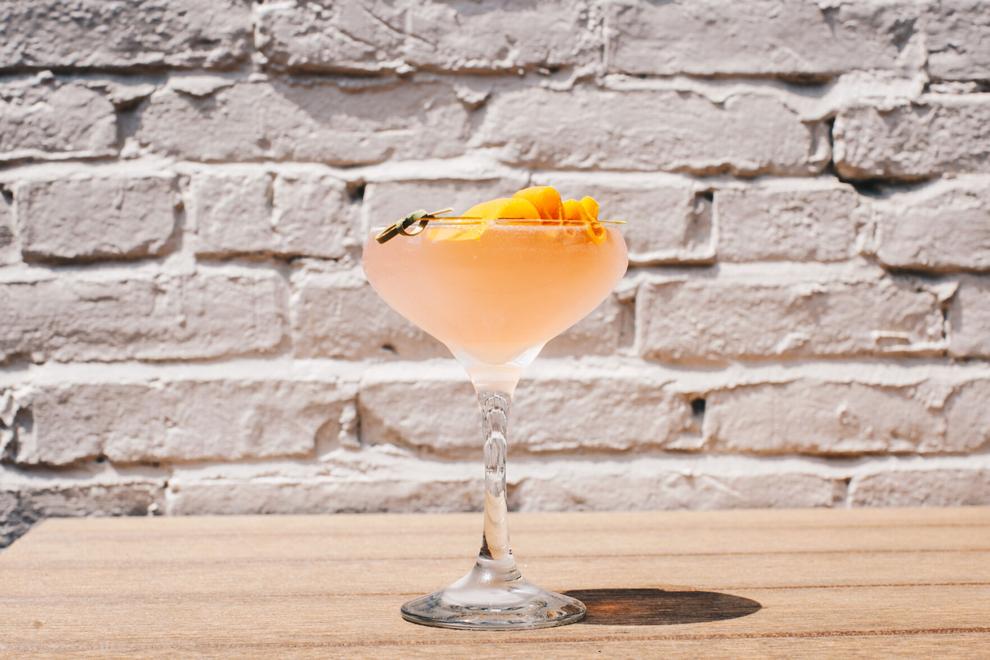 The burger bar's best-selling drink mixes pomegranate vodka, lime, triple sec, pomegranate liqueur and prosecco for an approachable, refreshing, tart-meets-sweet mashup that's perfect for soaking in the season on their side porch.
Yellow Polka Dot Bikini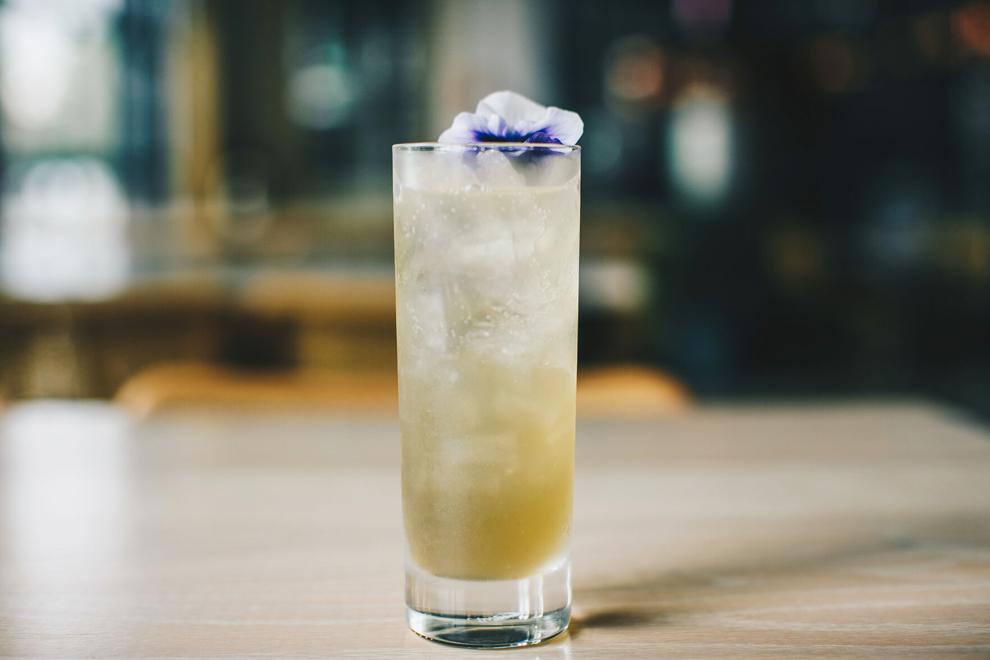 The key flavor here is rose vermouth, which is mixed with vodka, crème de violette and honey. The result tastes like a light, citrusy soda—sweet but not cloying—and what Lauer characterizes "in the world of being a spritz."
Rum Punch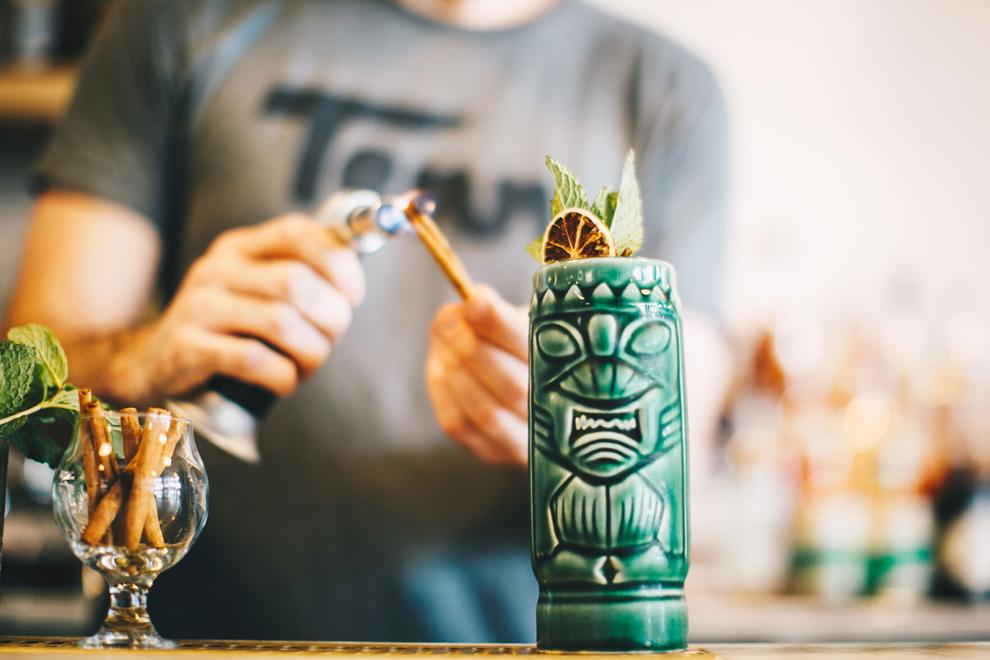 With its tiki mug and festive accoutrements, this drink delivers on its aesthetic promise with a mix of two rums, madeira, dry curacao, lemon, guava, pineapple and cinnamon. It's juicy sweet with tropical flavors—everything a rum punch should be.
The Werewolf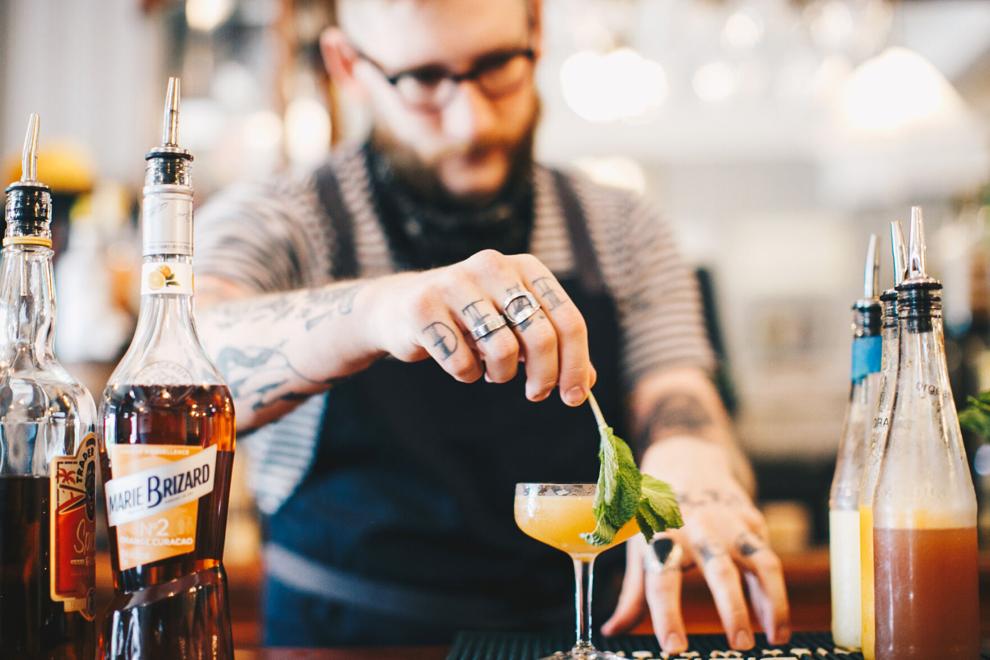 Compact with a punch, the Werewolf combines multiple rums, dry orange curacao, house orgeat, lime and orange for a strong and satisfying summer sipper—emphasis on the "sip."
Raspberry Cucumber Keto Splash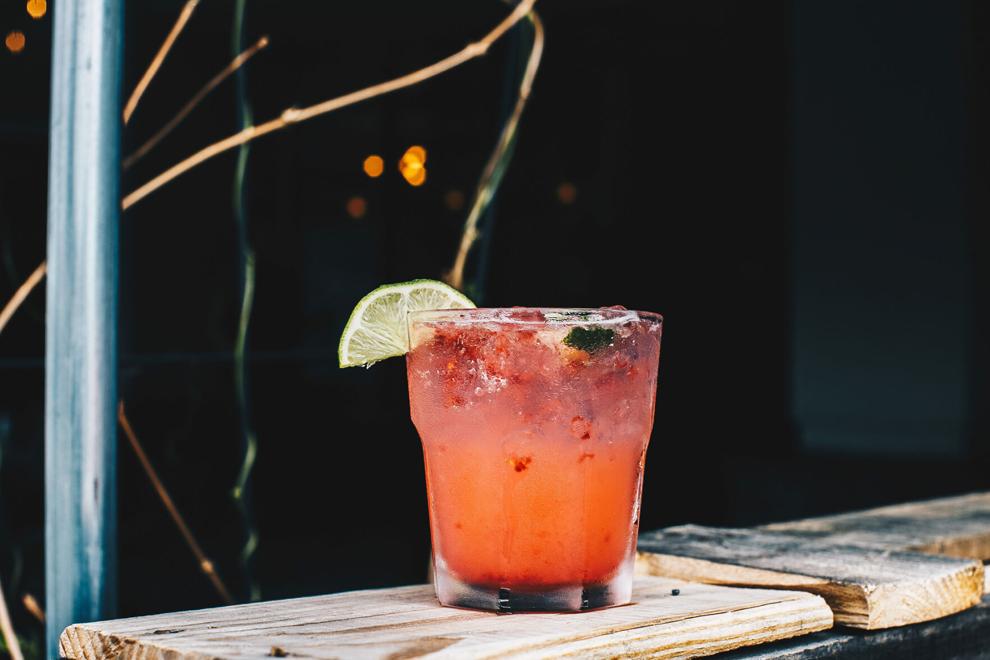 Given the drink's low-sugar promise, this light, refreshing mix delivered more sweetness than expected. With cucumber lime vodka, muddled raspberries, keto simple syrup and fresh lime juice, it was an ideal contrast to the smoked meats and garlicky dishes that make up their food menu.
Shake it up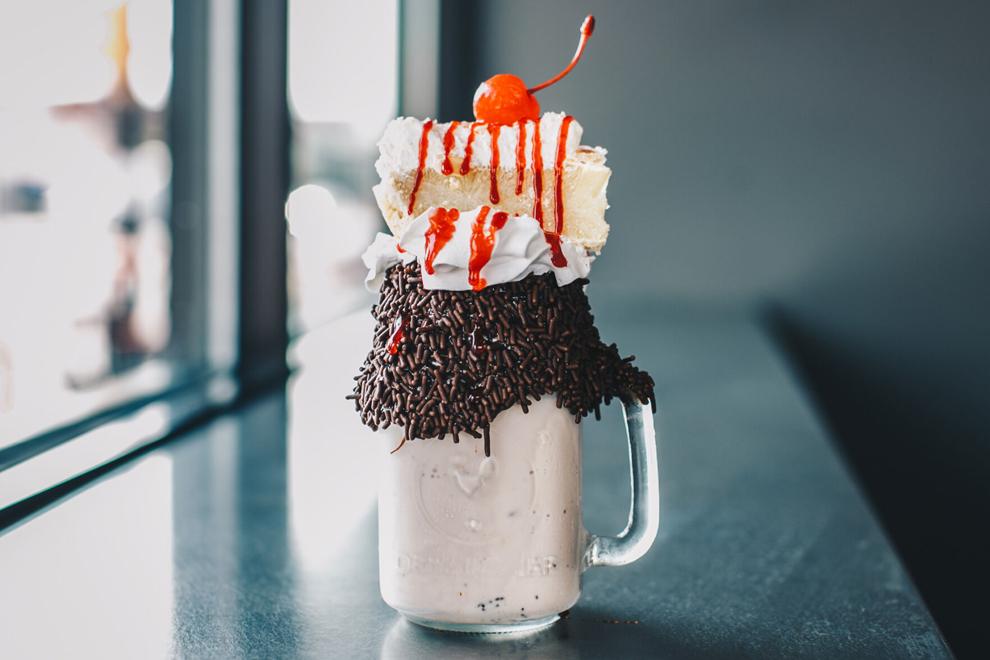 Milkshakes are taking a decidedly grown-up turn.
For the past year, Juicy Burger Bar in Hamburg has been offering a new weekly shake created strictly for the over-21 crowd. Every Monday morning, when the restaurant is closed, the Juicy staff taste-tests the options. And every Tuesday they unveil the latest concoction on their social media accounts.
So far, says VP of Operations Heather Williams, the Fruity Pebbles spiked shake has been the customer favorite—and it's the only one they've repeated since launching the new line (that's 50-plus original shake flavors and counting).
Typically they're spiked with vodka, whiskey or bourbon; Williams said they like to let the ice cream and other ingredients do the talking when it comes to flavor.
In the city, you can get your boozy shake fix at Hertel Poutine & Cream. Already well known for its over-the-top Freak Shakes (for all ages), there's now an entire line-up of spiked milkshakes, floats and slushies.
Owner Joe Fraser says he wanted to offer the equivalent of craft cocktails in shake form. Current flavors include the Horchata Crunch, a rum, vanilla and cinnamon infusion; and Nutella, which combines hazelnut liqueur and Nutella ice cream, with banana cream pie whipped topping and chocolate sprinkles.
If you're looking for something a (tiny bit) lighter, try their hard floats in flavors ranging from classic root beer to orange creamsicle, both spiked with flavored vodka.