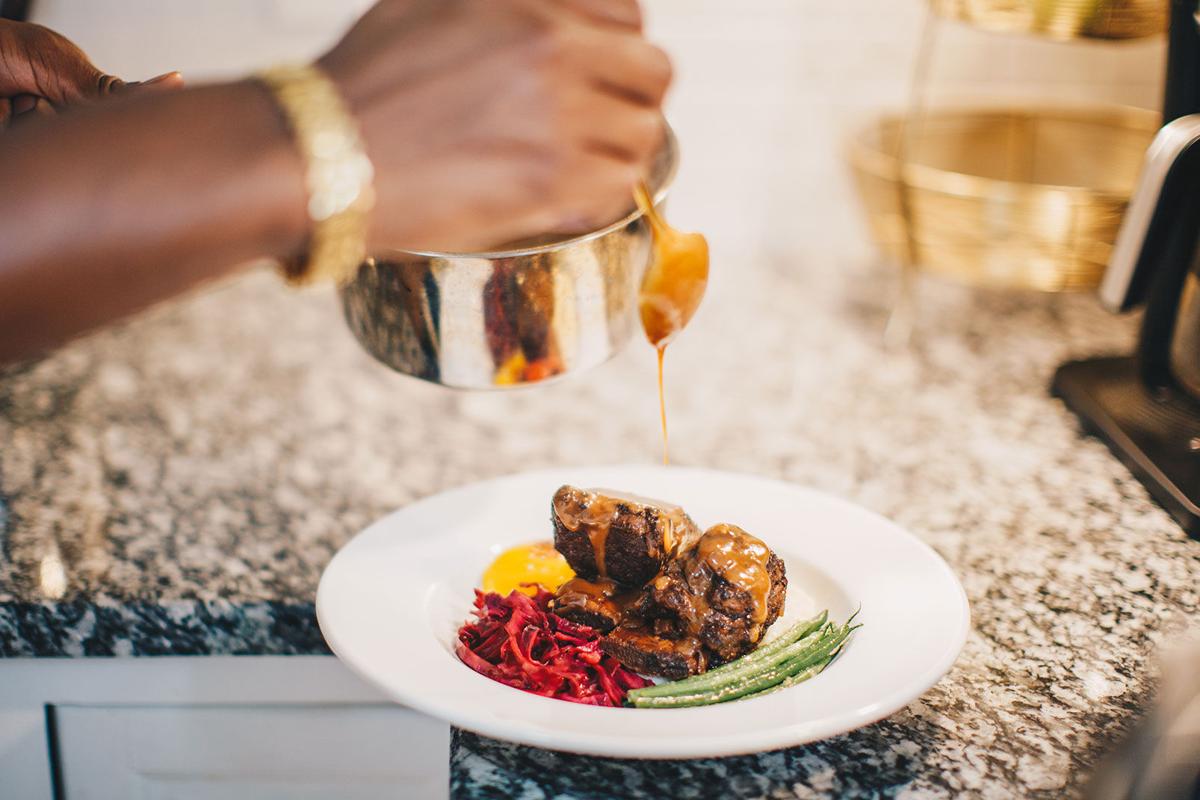 From the time he was a teenager growing up in Jamaica, Darian Bryan knew he wanted to become a professional chef.
But between the time of his first culinary experiments and the moment he arrived in the U.S. and, at the advice of his sister, enrolled in SUNY Erie Community College's Culinary Arts Program, things could've gone much differently. Yes, he was always cooking for his grandparents and friends around his Jamaican neighborhood, but he also tried his hands at different careers that, thankfully for our taste buds, didn't take.
According to Bryan, he tried to be an electrician, but once put the wrong wires together, burned a transformer and knocked out the electricity in his town for an entire month. He also tried plumbing, but that experience was equally brief.
"After the first day of plumbing I was like, I'm all set, man. This is not for me," said Bryan. "I like to have clean fingernails so that I can make dumplings without a spoon. All Jamaicans know exactly what I'm talking about."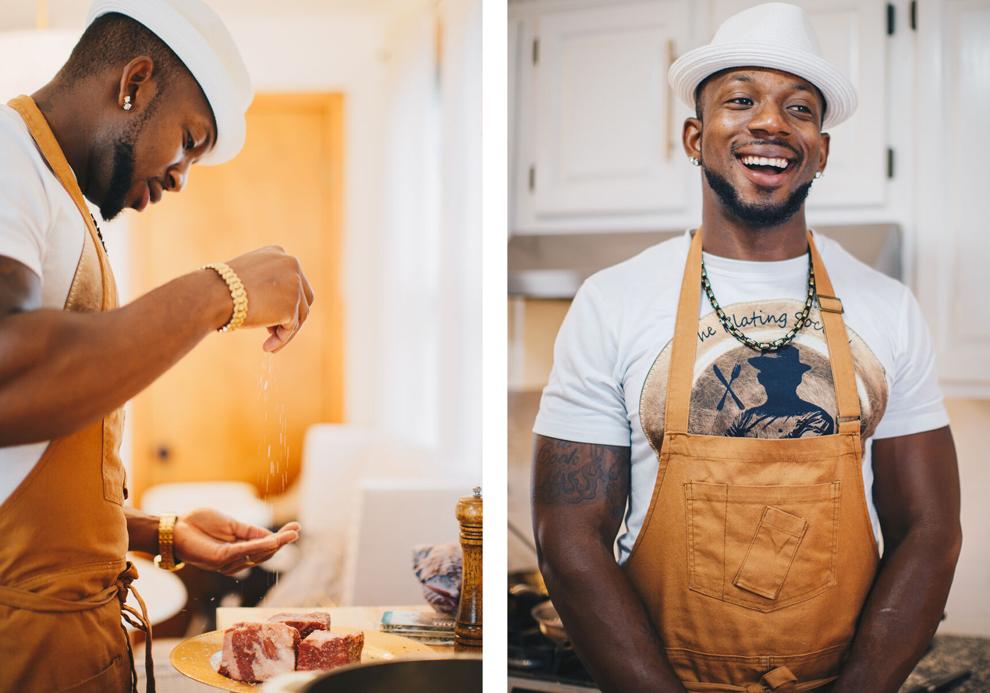 Now Buffalonians know what Bryan's talking about, too. Since starting his pop-up restaurant-style operation, The Plating Society, in 2018, casual diners and foodies alike have relished Bryan's flair for a diversified line of fine-dining fare against a host of local backdrops. It's allowed him to not only thrill with his flavors but interact with those discovering his creations for the first or 21st time.
"I've always wanted to cook in front of people in different spaces and locations. I was never the chef who wanted to be hidden in the back of the kitchen," said Bryan. "To me, chefs are just as important as athletes. We are rock stars, and my brand is redefining the chef (to take) them out of the kitchen and put them in the spotlight."
Whether in the spotlight or over the stove, Bryan's still facilitating an experience for friends and families, the same way he first did as a curious entree inventor in Jamaica. But just as The Plating Society now provides the impetus for these dinner party gatherings, the holidays—and the meals served with them—provide built-in reason for these get-togethers as well. Those times were special to Bryan growing up, and not just because of the company.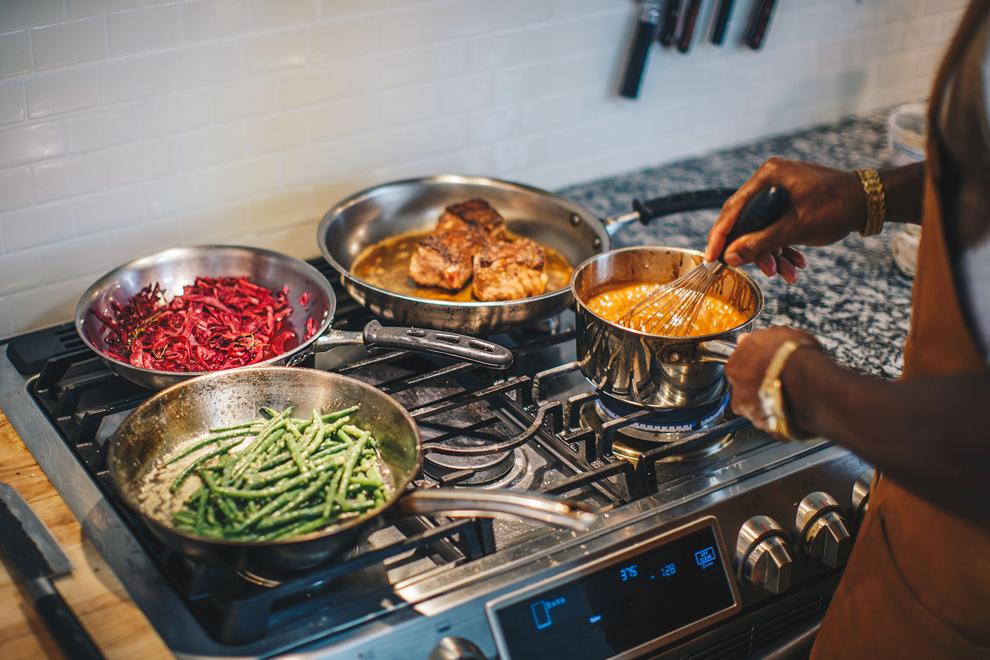 "We all know food brings people together," he said. "Family members that we (hadn't) seen nor heard of in months (show) up on holiday times, especially Easter and Christmas—so you'd know that one goat you had as a pet (would) probably end up on your dinner plate."
These days, those holiday events are still important to Bryan and his family, albeit with some different go-to dishes. Instead of the possible goat, there's sweet potato casserole, Rasta pasta or red wine-braised short ribs with mashed potatoes—a dish with a sauce so good that a friend of Bryan's said she'd eat her entire arm if it was on it.
It's feel-good food, the kind that can let you forget all your troubles and enjoy some special times with the people you care about. That's what a charismatic rock-star chef like Darian Bryan delivers—and during days like these, we could all use a taste.
Red wine-braised short ribs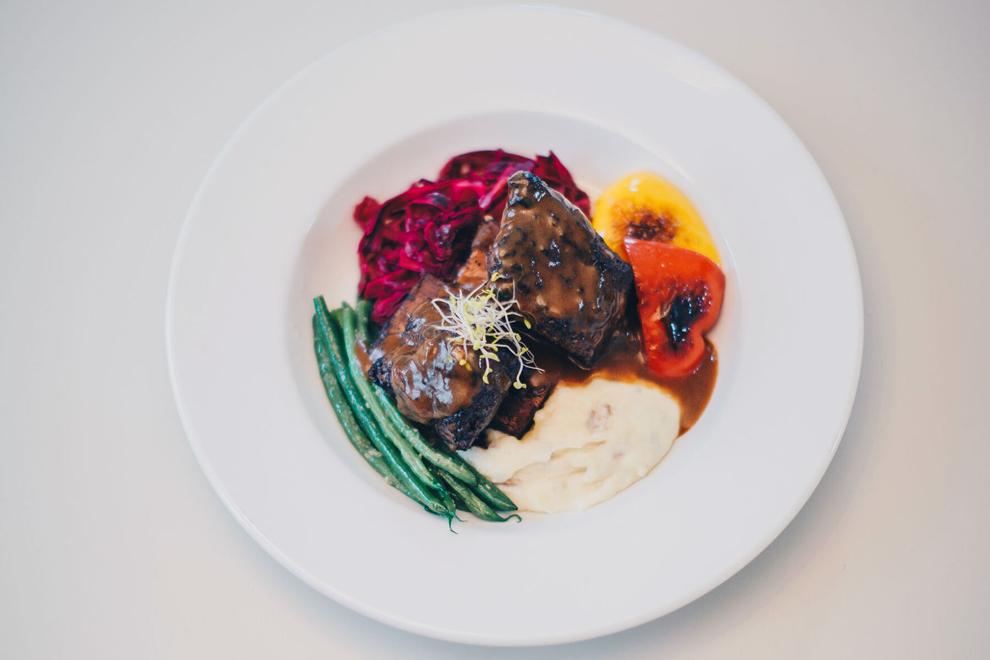 Serve with mashed potatoes made however you please—even if from a box. According to Chef Darian, "You do you! Who am I to judge?
2 lbs. short ribs
3 garlic cloves
1 onion
1 cup tomato sauce
1 tbsp. beef base
4 cups red wine
1 cup water
1 tbsp. garlic powder
¼ cup oil
4 tbsp. butter
¼ cup flour
Preheat oven to 350 F. If you have an instant pot or pressure cooker, grab that instead.
Heat oil in a large sauté pan over medium. Season short ribs with salt, pepper and garlic powder.
Gently place the short ribs in the hot pan, careful to avoid splashing off the grease. Cook until golden brown all over, at least 3 minutes per side. Remember: Color equals flavor, so be patient and get some color on that meat! 
When the short ribs are done, remove from pan and set aside. Drain excess grease, leaving around a tablespoon in the pan.
Return the pan to medium heat. Add onions, garlic and tomato sauce, cooking for one minute to get all that acid out of the tomato sauce. Add red wine, water and beef base and cook for another 3 minutes, until beef base has dissolved and all flavors are married.
Place short ribs in an oven-safe dish, instant pot or pressure cooker. Pour the sauce over the short ribs. Cook for 1 ½ hours in the oven, or 45 minutes in the instant pot or pressure cooker.
Carefully remove the short ribs and place on a dish. Pour sauce through a strainer, removing all the solids. Transfer to a saucepan.
In a dish, combine flour and butter together to create a "Beurre Manie," which helps thickens the sauce. Heat the sauce over medium, then add small pieces of the flour-butter mixture, whisking continuously until sauce is thickened and glossy. Pour over the short ribs.