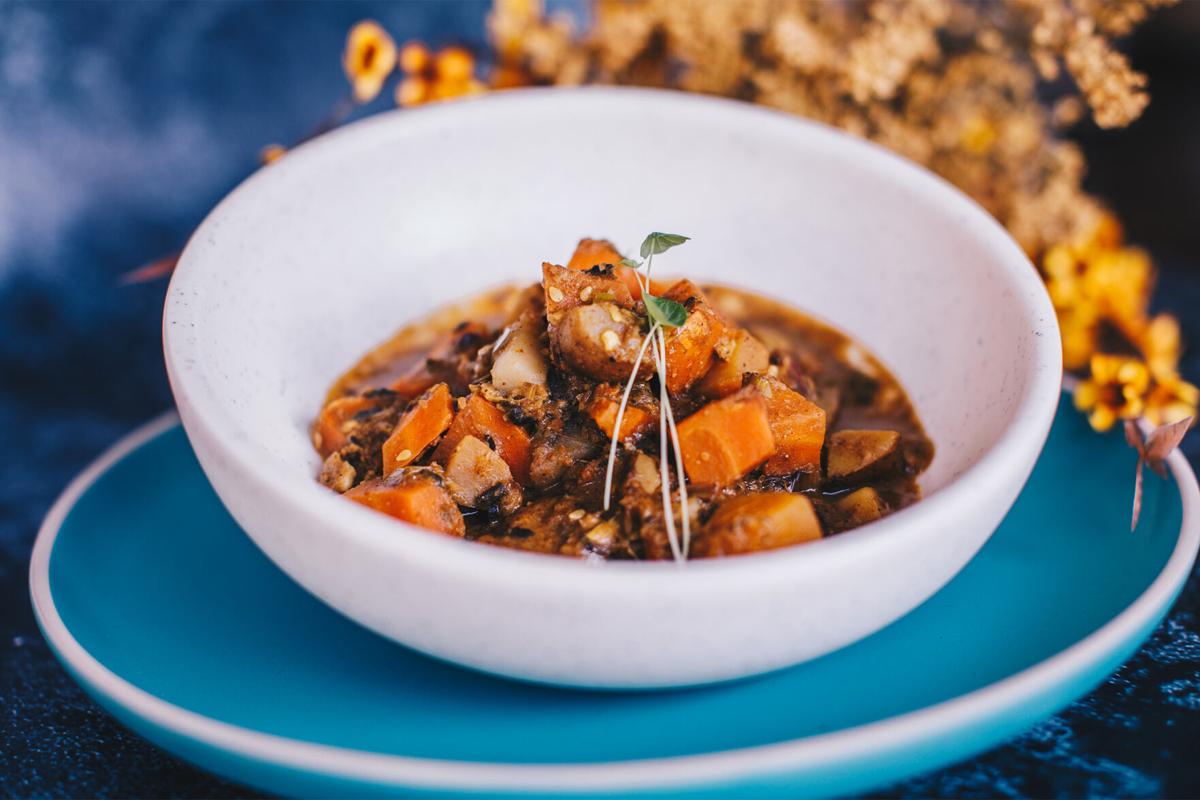 Many of Western New York's more adventurous foodies are likely acquainted with Smita Chutke. Though she doesn't own a restaurant, her cooking classes and private dinners have attracted a dedicated following.
Prior to settling in the wilds of suburban Buffalo a decade ago, Smita lived in Westchester County, and before that India, where she grew up a military kid, moving from base to base. While her family's cooking traditions largely hail from southwest India, her childhood provided exposure to many of India's regional cuisines.
A quantitative analyst for a local bank, Smita has been disheartened by the Indian food she's experienced in America.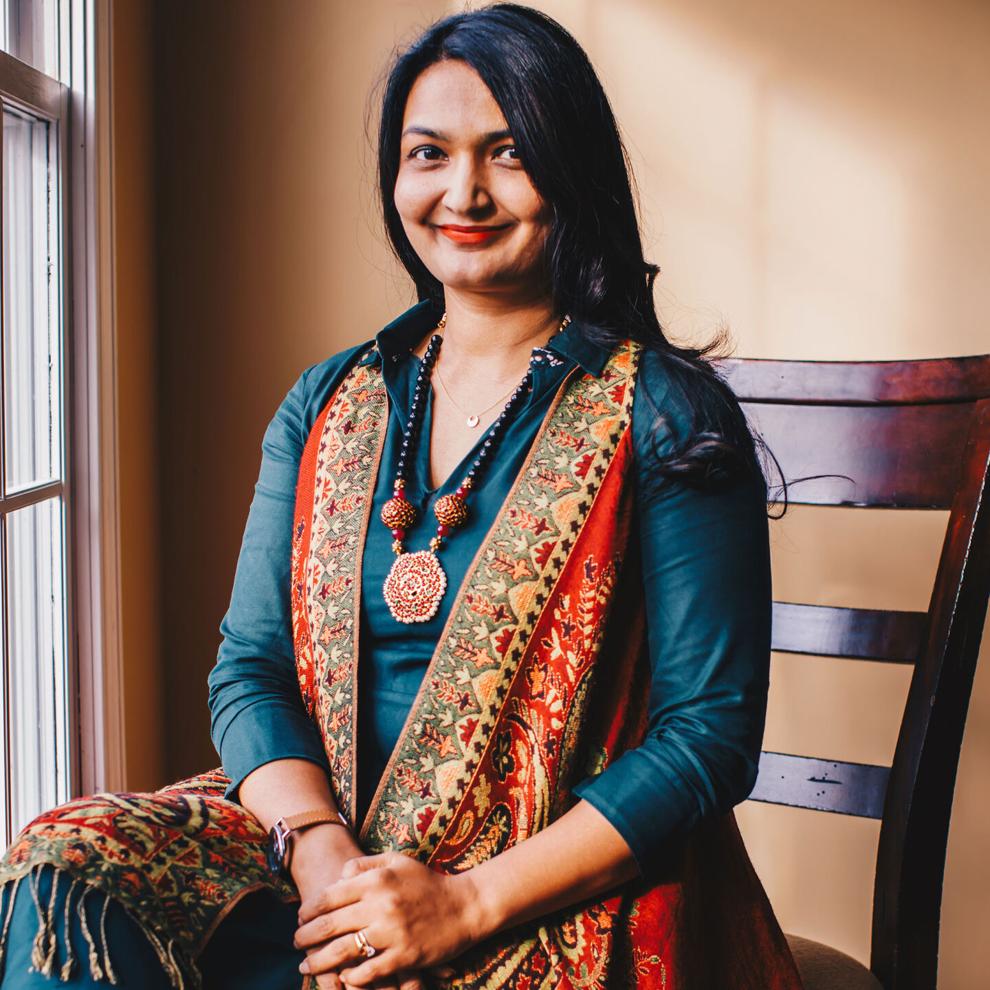 "I feel like people need to understand what Indian food really tastes like," she says.
The term "curry" is perhaps the sorest spot of all. As Smita says, "curry is a leaf not a recipe," and the last thing it is, she explains, is a mouthful of turmeric, the spice that makes up the bulk of the American bottles marked "curry powder." The word curry can also be used to describe any number of stews, both tight (dry) or loose (liquid), but it is never just one flavor profile, including the bright yellow chicken salad every '50s-era American housewife understood it to be.
Compelled to share her country's cuisine, Smita decided education was the best methodology.
A decade later she's made major inroads with classes and dinners, but she also discovered shortcomings in some of her efforts. Dinners are time consuming and not always profitable, in-person classes were turned upside down by Covid-19, and so on.
In 2021, these discoveries led her to launch a line of spice blends made from hard-to-source, high-quality ingredients. Her blends are concentrated and aromatic—they also contain no salt, a crutch many spice companies use to increase profits.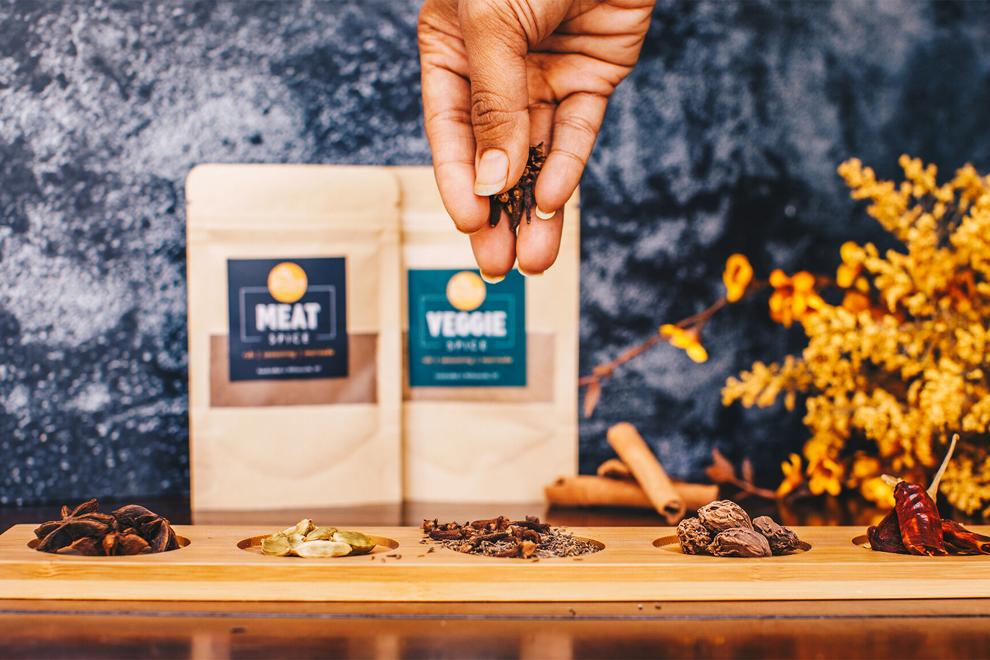 Smita's Cookery Meat and Veggie spices are well-balanced, unique and incredibly fresh. Their use is not restricted to traditional Indian recipes; they can easily be applied to any meat or vegetable. This flexibility allows Smita to spread her flavor profiles and love for her native cuisine to all, one dish at a time.
Smita's Cookery spices are available online or in one of seven local stores including Moriarty Meats, ShopCraft and Buffalo Artisan Food Traders—but Smita's got her sights set on national exposure. Recent outreach landed her in a meeting with the buyer for Eleven Madison Park, one of the country's most heralded and highly awarded restaurants.
"In India you learn to cook based on taste," says Chutke. "I learned to mix and match flavors to create good dishes instead of relying on a recipe. But if you don't know how to use sourness or when to add a little bit of heat, it's harder to do this. My blends make it easy for anyone to create balance in a meal cooked at home."
Smita's Bhogichi Bhaji for Buffalo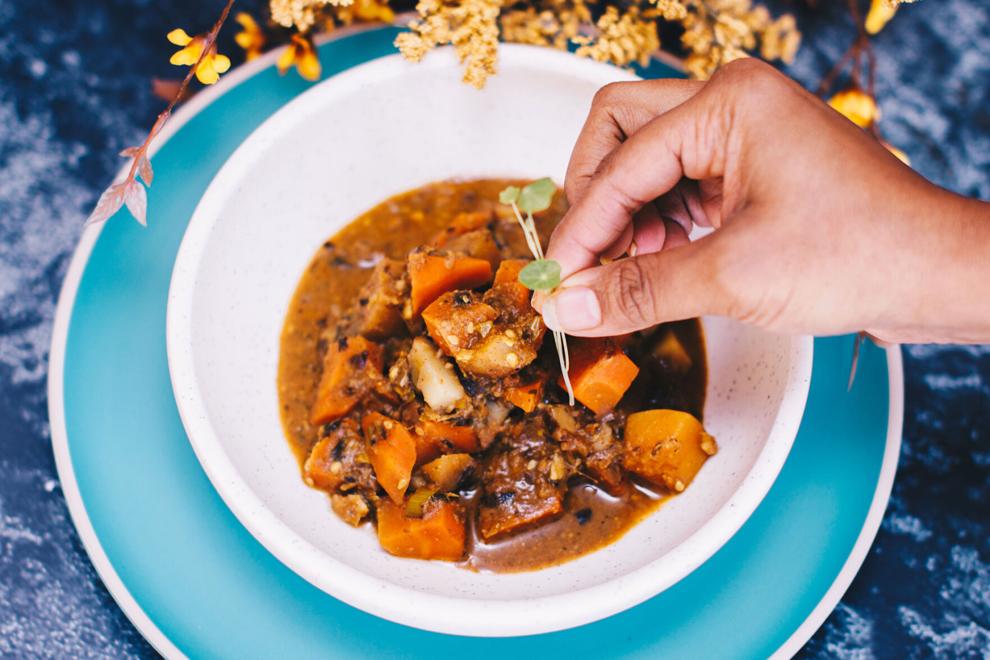 In mid-January, harvest's arrival is celebrated all over India. In Chutke's home region, Makar Sankranti is a three-day long holiday. Locals honor it by flying kites, spending time outside in the sun and enjoying nutritious seasonal dishes.
The Indian tradition that food heals holds fast even in times of celebration, including with this dish, bhogichi bhaji. In it, a bounty of winter vegetables and aromatics commingle to create a delicious and comforting meal.
Chutke adapted her family's traditional bhogichi bhaji recipe to include Western New York's seasonal produce, in keeping with her mantra of always seasonal and local whenever possible.
2 cups water
2 cups diced potatoes
1 cup diced leek
3/4 cup diced turnip
1/2 cup diced carrot
1/2 cup diced poblano pepper
1/2 cup roasted, unsalted peanuts
1/2 cup diced squash (delicata, butternut, kabocha or acorn)
1/2 cup chopped green beans
1/2 cup fresh coriander, chopped
1/4 cup white sesame seeds, untoasted
1/4 cup peanut or vegetable oil
1 tbsp. ginger, crushed
1 tbsp. garlic, crushed
2 tbsp. lemon juice
11/2 tsp. Smita's Cookery Meat Spice
21/2 tsp. Smita's Cookery Veggie Spice
1 tsp. jaggery
1 tsp. red chile powder
1 tsp. fresh hot chili pepper, diced (optional)
1/4 tsp. turmeric
1 bundle fresh herbs, chopped (optional)
Salt to taste
Optional toppings include fried shallots or fresh herbs 
Preparation | Before dicing, thoroughly rinse all vegetables, leaving skins on.
Toast the white sesame seeds in a saucepan on medium heat until slightly golden, being careful not to let them burn. Remove from heat and let cool.
In a coffee or spice grinder, combine the peanuts, sauteed sesame seeds and coriander. Grind briefly, keeping the mixture coarse and retaining some visible sesame seeds. Be careful not to over grind and turn it to nut butter. Set aside.
Heat oil in a heavy-bottomed Dutch oven over medium heat. Add the nut/coriander mixture and all the diced vegetables. Sauté for two minutes.
Add all the spices and salt to taste. Sauté for another minute or so, stirring as the aroma begins to release.
Add 2 cups of water, fresh herbs and jaggery. Once combined, salt to taste.
Cover and simmer for approximately 10 minutes. The vegetables should be fork tender but still have texture.
Remove from heat. Add lemon juice and stir.
Serve hot over rice or as a bowl of stew. Garnish with fried shallots or fresh herbs if desired.
Smita's Tips
Substituting vegetables is encouraged but avoid using cruciferous (or brassica) vegetables such as kale, cabbage, cauliflower or broccoli.
Jaggery can be substituted with dark brown sugar or molasses in the same quantity.
Look for thin ginger root, as it has better flavor.