It's that time of year again. No, I'm not writing about seasonal depression, but instead about the wonderful, aroma-filled fish fry season.
It seems everyone has a place that they swear has the best fish fry in town, and for me that's Wiechec's Lounge on Clinton Street in Buffalo. Nothing warms me up on a cold, Western New York winter night quite like sitting at this dive bar, waiting for the Jaws-sized fish dinner and sipping a few Blue Lights.
In today's world, you see restaurants hire whole marketing departments to design a fancy, interactive website filled with QR codes and updated menus. But I prefer the way Wiechec's handles its business: posting the specials of the day hand-written in sharpie on a plain sheet of computer paper on its Facebook. No glitz or glamor, just finding out what goodies are going to be available from the chef that day. It feels like you're in some sort of exclusive club.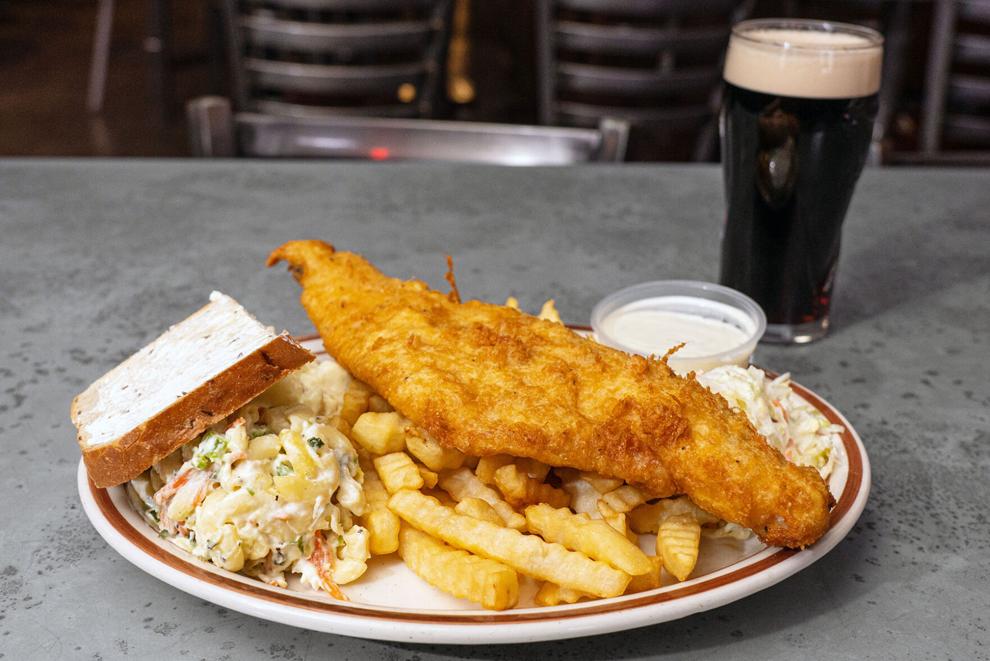 Now let's talk about this award-winning fish dish. The footlong piece of imperial haddock hilariously stretches over both sides of the plate, making it tough to choose which side to start feasting on. Dusted in flour and dipped in homemade batter, the fried fish has a perfect combination of crispy skin and flakey meat. The restaurant offers the fish in breaded, battered, grilled or even Cajun preparations.
Furthermore, you can't talk about a fish fry dinner without mentioning the sides. The fish lays on a pile of crinkle-cut french fries, homemade coleslaw, mac salad and potato salad, and a piece of rye bread to finish it off. I attack my meal like I attack a garbage plate, grabbing forkfuls of each salad and pairing it with a bite of fish. The fish keeps the bed of fries warm and crispy as if it were a fur coat. I never get through the whole plate; half of the enjoyment of eating Wiechec's big portions is knowing you are going to have leftovers for at least a day or two.
Stop on by to Wiechec's for a warm meal and while you're waiting, take a look around at the framed pictures of older employees, such as Kenny Wesolek, who were so important in turning Wiechec's into the beast it is today.
Mark Goodwin is one of the food-obsessed locals behind Instagram's @BuffaloEats.