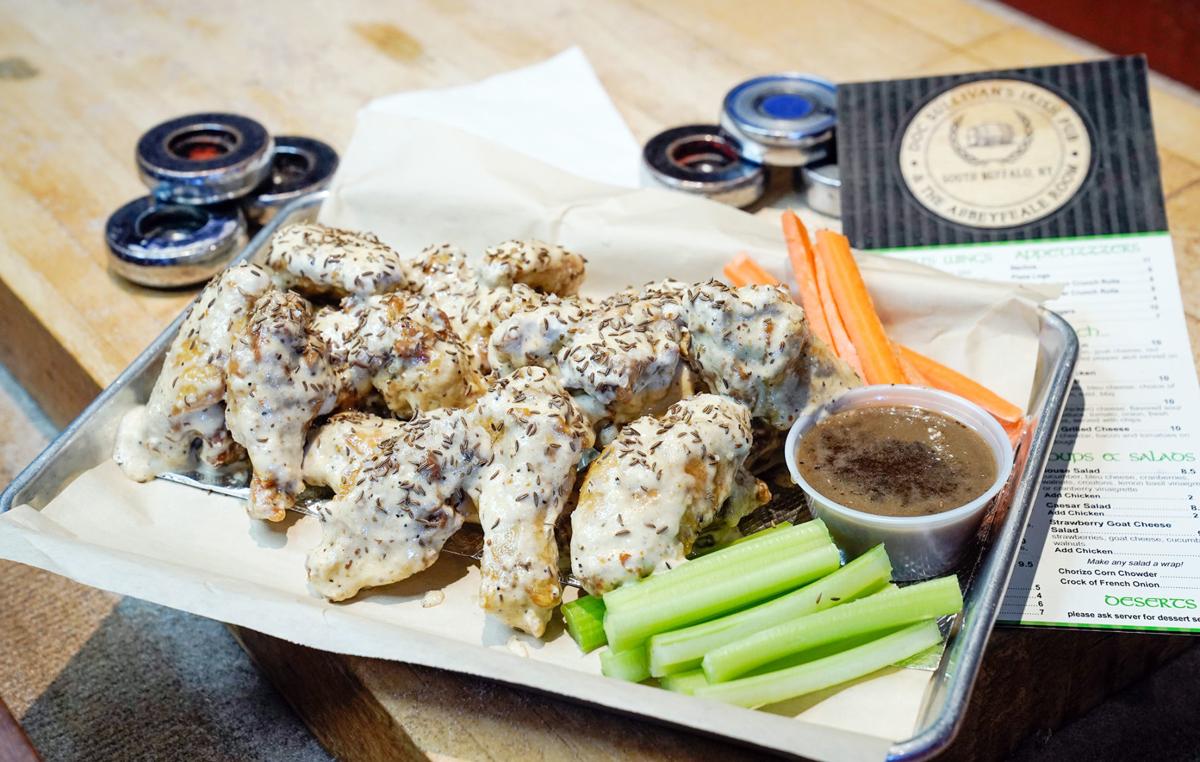 You can get hot, medium or mild just about everywhere in Buffalo — so no wonder chefs are spicing up this bar classic by creating new flavors and sauces. Whether they're experimenting with different recipes, changing up the bird, or creating new sauces, these new versions on the classic wing have captured the attention of locals.
1. Beef on Weck wings
"When we were doing Wing Fest, the owner asked me if I could come up with a couple unique sauces," said Denise Mitri, head chef/manager at Doc Sullivan's. "I said what's better in Buffalo than beef on weck? I created a creamy horseradish batter base to fry the wings in and tossed them in the caraway seeds and coarse salt."
Fortunately you don't need to wait until Wing Fest to try them: the rich, creamy wings are available at Doc's year-round. No blue cheese needed!
2. Duck wings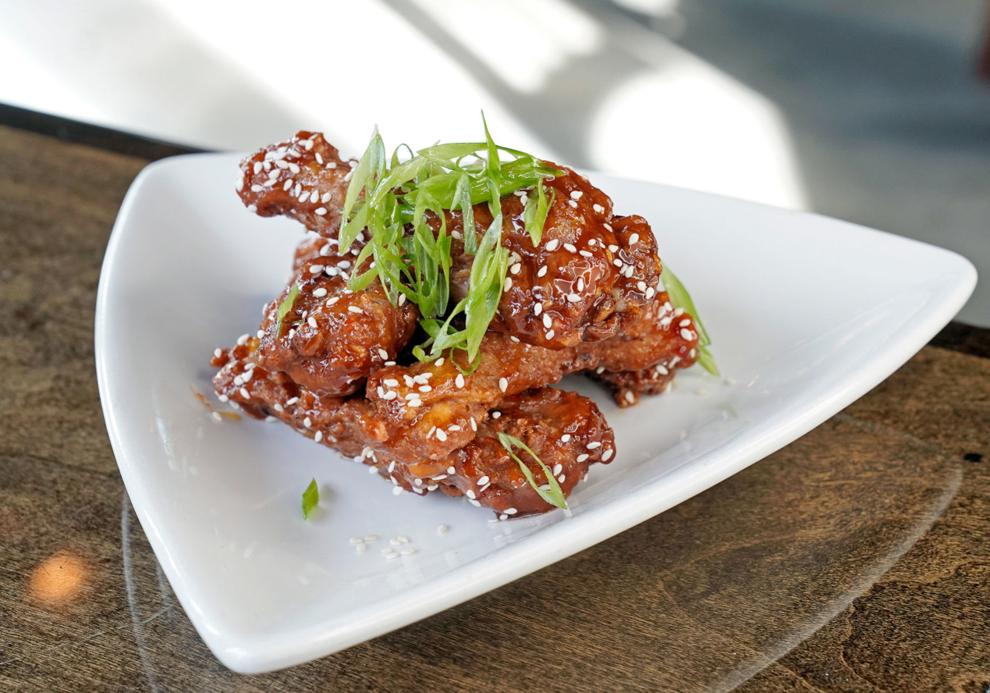 "When the owner was creating the initial menu, he wanted to tie in some unusual items he encountered through his world travels, while still incorporating the local cuisine," said William Smith, culinary director for the Griffon. "The duck wings are cooked just like the regular wings you're used to, but the saltiness of the duck and Asian-influenced sweet sauce gives it a richer flavor."
Chinese food afficiandos will find the taste similar to General Tso's sauce, with some salt, spice and crispiness to round things out.
Clarnce, East Aurora, Lewiston and Niagara Falls
3. Raspberry BBQ wings
"Mild, medium, and hot aside, the Raspberry BBQ is the single most favorite flavor at Dwyer's — and its creation was a complete accident," explained Greg Stenis, owner. "When we were trying to create a different sauce, we accidentally added a wrong ingredient because the container was mislabeled. It tasted so good, we ended up adding it to the menu, and the rest is history."
The sweet, fruity BBQ version rounds out a wing menu including other creative flavors like zesty orange, chili lime, wasabi plum, bourbon and more.
65 Webster St., North Tonawanda
4. PB&J wings
"We concentrate on a casual vibe while bringing a large variety of weird but quality wings to the table," said Dalmatia co-owner Martin Galindo. "We tried to start with a basic concept of PB&J, but added in other secret ingredients to really bring the flavor to the next level, and put our own twist on it."
If PB&J wings aren't enough to pull you in, there's also Dalmatia's lavender allspice wings — a taste sensation that include notes of lavender, clove, cinnamon, salt and even red pepper and cayenne (although they're not spicy).
1187 Tonawanda St., Buffalo
5. Char-Pit Crown Royal BBQ wings
"I actually came up with the idea to make them before even opening the business, knowing that Crown Royal is a popular whisky in town. We fry the wings then finish them on the char pit, which adds a nice smoky flavor and extra crispy texture to the wings," said John Bona III, owner of Amherst Pizza & Ale House.
The restaurant also offers incredibly flavorful garlic parm wings and "pants-on-the-ground extra hot sauce" for spicy wing lovers.
55 Crosspoint Pkwy., Getzville
6. Chiavetta's wings
"When one of the restaurant servers was at [Buffalo] Wing Fest, she noticed that Chiavetta's bottled their own version of a traditional wing sauce (hot sauce and butter mixture). I heard her say to someone 'I don't know why they don't just use their own famous sauce as their wing sauce,' and it sparked an idea," explained Phil Kinecki, owner of Duff's. "We toyed with their traditional marinade to learn how to thicken it up and turn it into more of a batter, so we can fry the wings — and the flavor really stuck." Enjoy the famous tangy marinade flavored wings at the Orchard Park location.
3090 Orchard Park Road, Orchard Park (only this location)