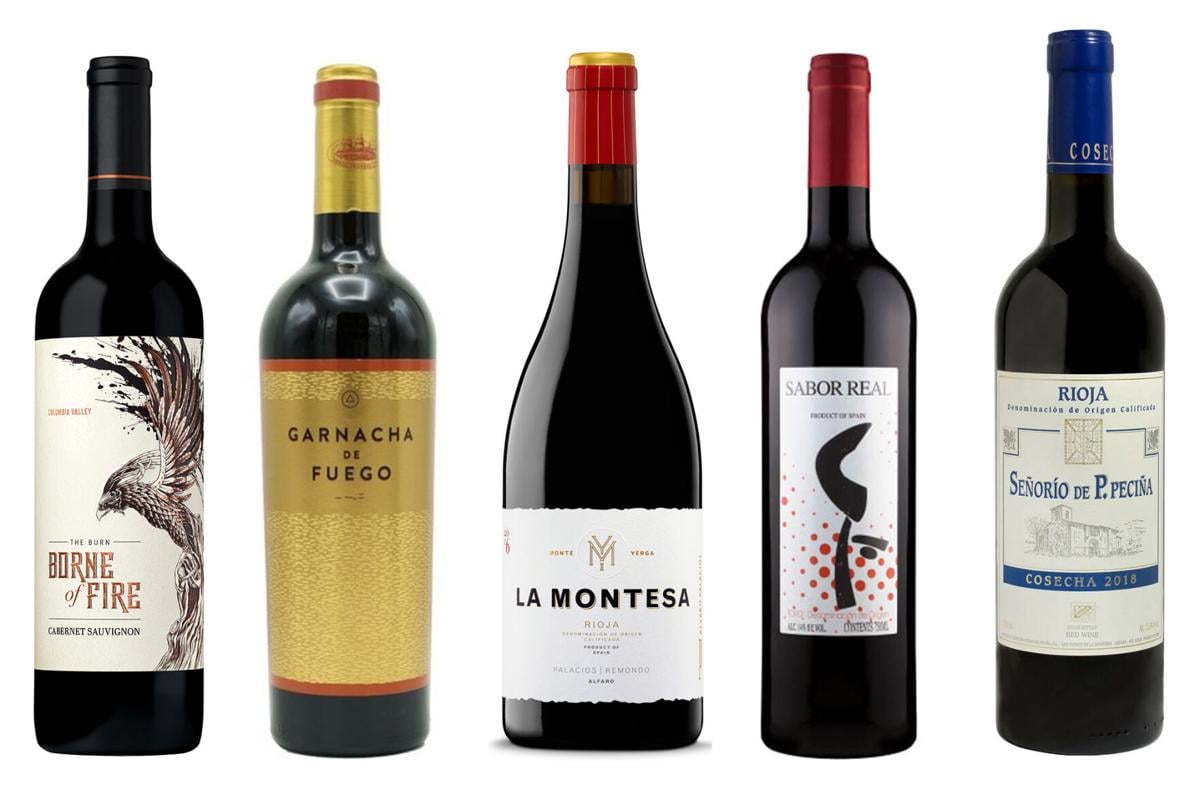 For your next pour: Buy these wines, all great values and available locally.
2017 The Burn Borne of Fire Cabernet Sauvignon
Washington • less than $20
Beautiful color in the glass, lots of dark fruit. We loved the wine with a bowl of pasta. I opened it almost two hours before we drank it. This is a delicious wine to drink now but should also be a solid bet to be good for at least five years.
2018 Bodegas Garnacha de Fuego
Grenache, Spain • less than $12
This is the deal of the week for sure. Lots of wonderful fruit that is very easy to drink. As we allowed this wine to open, we realized what a delicious one we had discovered. This isn't for your cellar, it's to drink right now and within a year or two. Go buy this wine, it's an amazing value.
2016 Palacios Remondo La Montesa
Rioja, Spain • less than $20
When I'm looking for great value, Spain seems to come to the top many times, and this Rioja is no exception. We enjoyed how this tasted like one that should cost double. I loved the complex flavors and long finish. I think this wine may go seven to 10 years or more. This is my favorite of the wines we tasted. I am going to buy more bottles and enjoy it over the next few years.
2008 Bodegas Sabor Real
This wine will excite your taste buds for sure. Complexity, spice, fruit, nose and finish. A true bargain that is drinking great now. I'm not sure I would try to keep this one, so enjoy it now. A real nice wine for the money.
2018 Senorio de Pecina
Rioja, Spain • $15 or less
This is an excellent wine for the price. Very enjoyable right now. Let it breathe for 30 minutes or more. Actually has very nice fruit and complex flavors. Well worth a try.
Be the first to know
Get local news delivered to your inbox!