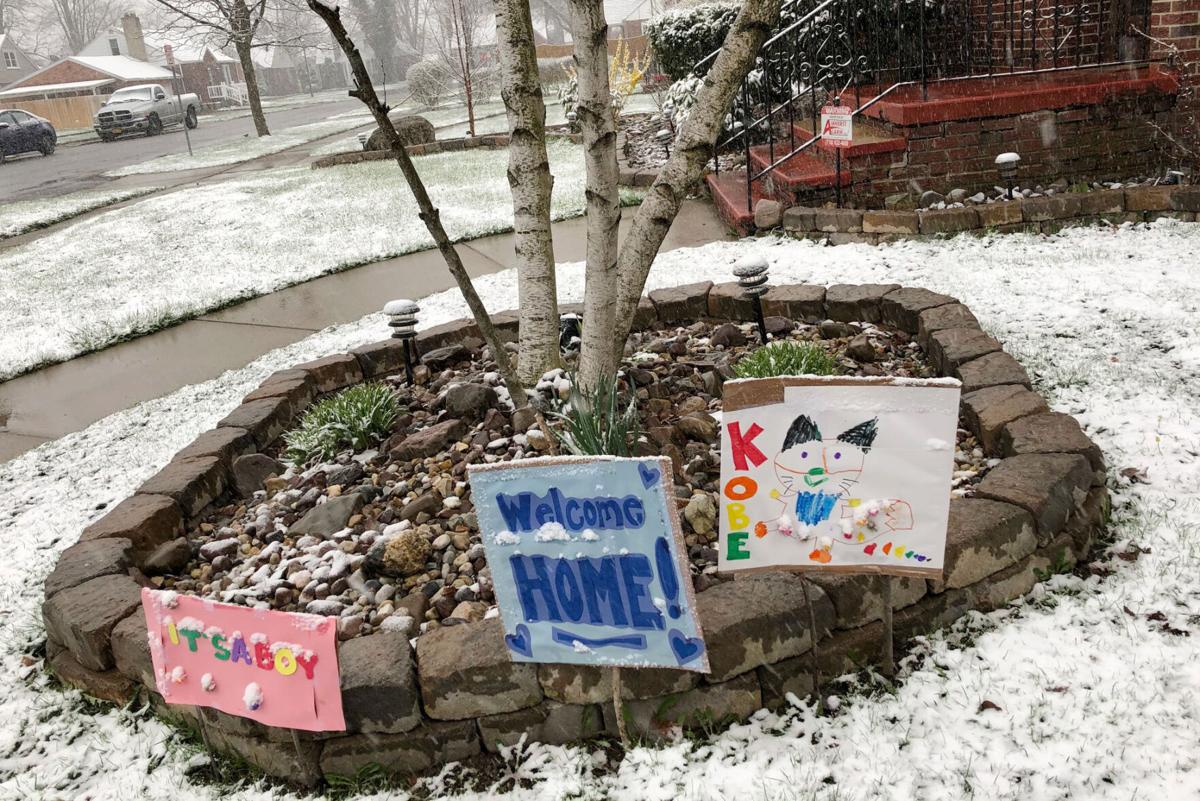 At best, the past nine months have meant life on pause. At worst, they've meant disappearing jobs, missed connections and lost family and friends.
During tough times, Western New Yorkers band together. Like our worst blizzard on steroids, Covid-19  has proved no different: the helpers have shown their faces, and the silver linings have emerged.  Here are just a few of their stories.
A baby comes home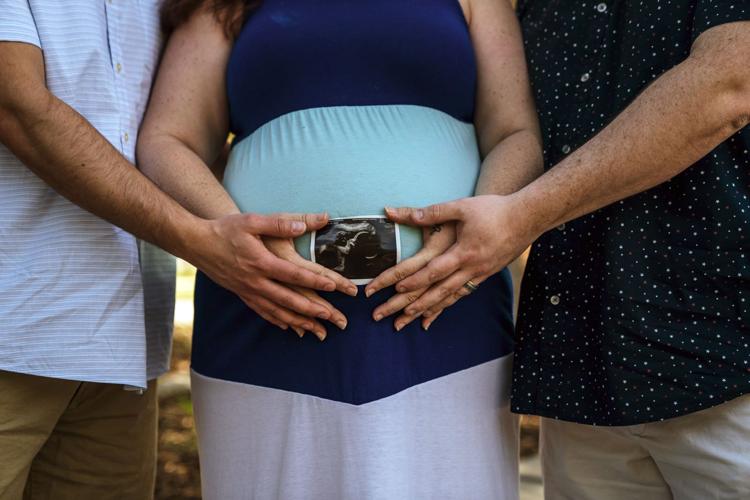 For two years, Brandon Schulz-Koller and his husband, Rob, had been waiting for the call that would set them on their course as adoptive parents.
On March 11, they got it—right as the world was shutting down.
After two dozen months of fits and starts, "maybes" and heartbreaking "no, sorry, not-after-alls," it was finally go-time. The catch: the baby was due in a month. And the birth mom lived in Florida.
With so many uncertainties (Would states close their borders? Would travel be possible?), they knew their only option was to head to Florida immediately, where they would wait for the baby to be born. They weren't taking any chances.
Their employer gave them the okay to work from Florida as long as they needed to. Their friends in Tampa cleared out their living room, threw down a mattress and invited them to stay as long as it took…with five people living and working in a 2-bedroom condo.
And when baby Kobe was finally born, the nurses bent the rules and allowed both dads to stay in a room adjacent to the birth mom for two nights, so they could bond during those early days.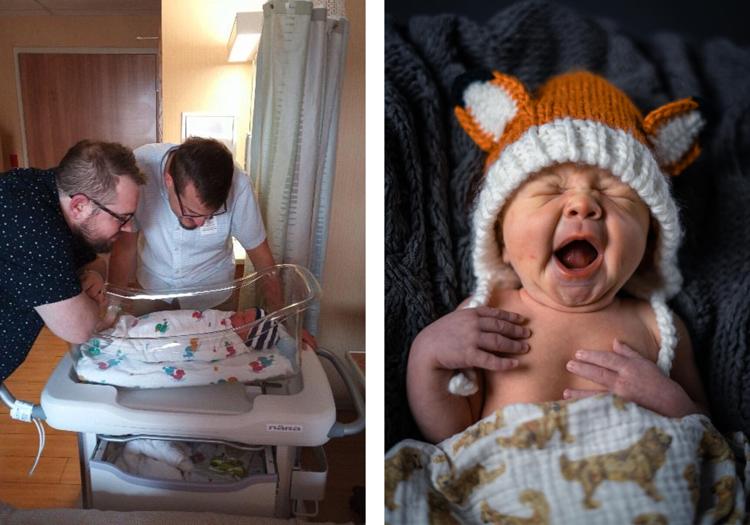 Brandon explained that at every turn, friends and strangers alike came through for them.
On their grueling trip home from Florida in April, a 1,400-mile drive with an infant during the height of the pandemic, a hotel clerk in North Carolina made sure they had a room on their own floor—and offered to go shopping for them before they arrived.
When they finally got to Buffalo, the family was greeted by more than 50 packages waiting in their foyer—well-wishes from family and friends, and also people they hadn't seen or talked to in years.
Months later, their community of friends and family were still showing their support. Neighbors posted signs in their windows and made chalk drawings when they heard the news the adoption was final. Another neighbor performed a dedication ceremony in the
backyard for a socially distant celebration. They haven't purchased a single item of clothing for Kobe yet.
"People came through at every step," said Brandon. And while the pandemic has prevented traditional visits with friends and family, Brandon said their community more than made up for it.
"They've given us moments that Covid took away."
Feeding the frontliners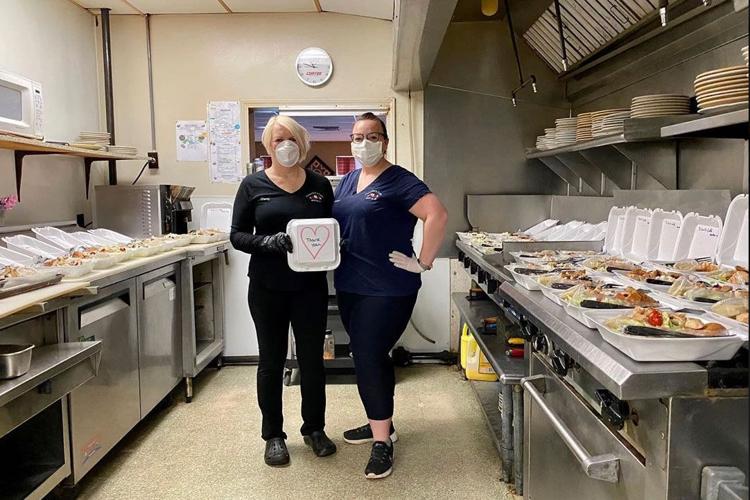 A solicitation on social media was all it took for the Conor J. Long Foundation to raise $16,000 in just two weeks.
"It was astonishing," said spokesperson Julie Coppola Cox. "We came into it thinking we'd raise $1,000."
The goal was twofold: to make life for the frontline workers a little easier during the height of the pandemic, and to give local restaurants business at a time when they were all but shut down. The funds would do double duty.
In the end, they delivered 2,000 meals to 20 local fire and police departments, nursing homes and hospitals. They purchased the meals from 17 restaurants centered around Hamburg, where the foundation's namesake, Conor Long, had grown up.
Coppola Cox said this is exactly the type of program that Conor, who lost his life at age 20 in a hiking accident, would have loved to support. The foundation was established in 2018 to honor his kind, giving nature and to inspire positive change in the community.
"People were unbelievably generous," added Coppola Cox. "Who didn't feel like they were helpless at that time? They wanted to do something. It only reinforces what we know about this great community."
The pieces come together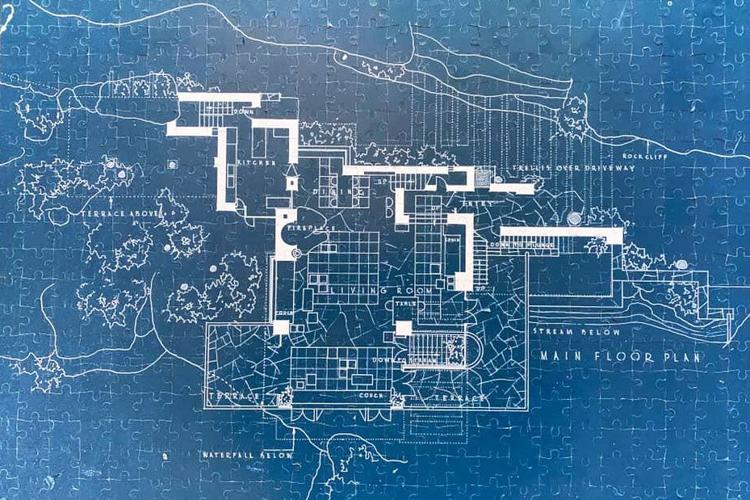 For many, jigsaw puzzles became instant therapy during a chilly March and April where there was nowhere to go and nothing to do.
Chris Galvin, a teacher from East Aurora, was one recipient of those  calming effects—and to bridge isolation, started a Facebook group, Stay-at-Home Puzzles.
"This may sound weird, but I had literally never done a puzzle until the week before Covid hit," said Galvin. "I had been feeling pretty stressed, and it helped."
So he pledged to do more, and invited everyone he knew to join in. The group quickly grew to around 180, and immediately, people began posting photos of their completed masterpieces. The subject matter ranged from standard fare, like cats and landscapes, to more unusual subject matter—a Kool-Aid, Yoohoo and Tang montage, for example, and a Frank Lloyd Wright-themed puzzle with a blueprint on one side and a photo of Fallingwater on the other (glass table for proper viewing required).
Getting likes for an activity performed in solitude created a much-needed sense of community—and at times, when people started to forget what day it was, a sense of purpose.
"It's just one of those accomplishment things," said Chris.
Four-legged love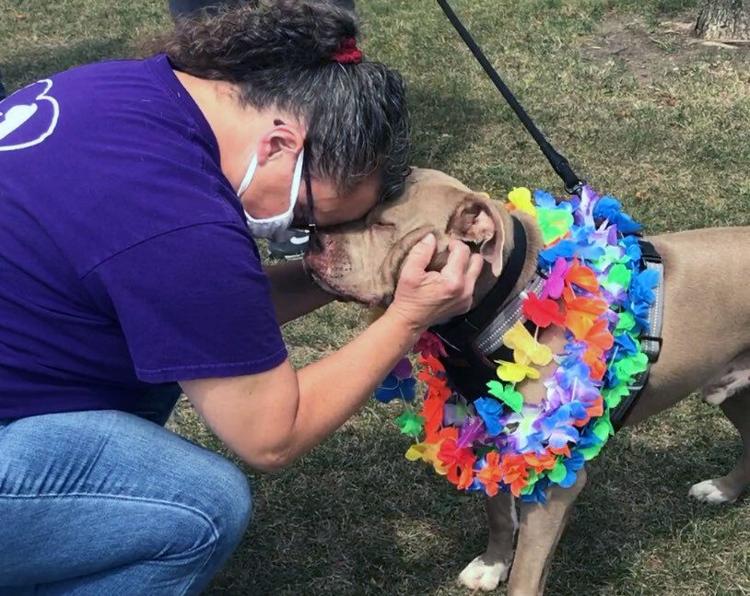 There's one group, at least, that has thrived during the pandemic: dogs.
Between bonus time with their human families, more walks than they can handle and new chances for forever homes, the Western New York dog community has done just fine since March.
At the Niagara County SPCA, the most revealing statistic has been the reduction in dogs coming into the shelter. Between March and August of 2020, there were 39 percent fewer surrenders; 44 percent fewer strays; and a whopping 72 percent fewer returns of dogs previously adopted at the shelter. Currently there are nine dogs available for adoption, when normally there are around 20.
At one point in late March, the Erie County SPCA had adopted out every single dog.
With so many people at home so much more, it's possible there's never been a better time to give a dog a home.
"Covid has given us a new way of life," said Kimberly LaRussa, director of community engagement for the Niagara County SPCA. "It's given dogs time to get acclimated to a new home, get to know their new environment and set routines to prevent separation anxiety."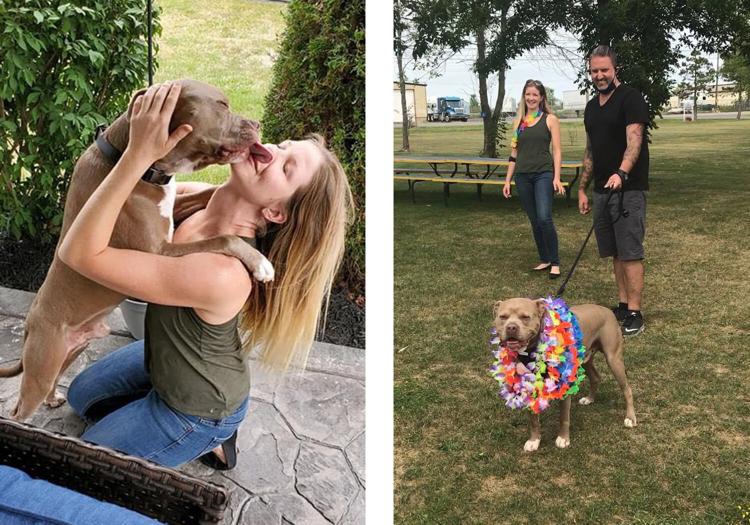 Recently, the Niagara SPCA's longest resident, Joey, was adopted after a social media post went viral. He had been at the shelter for more than 500 days.
In fact, LaRussa said, all their longest residents found homes during the pandemic.
For anyone who loves dogs, that may be the brightest silver lining of all.