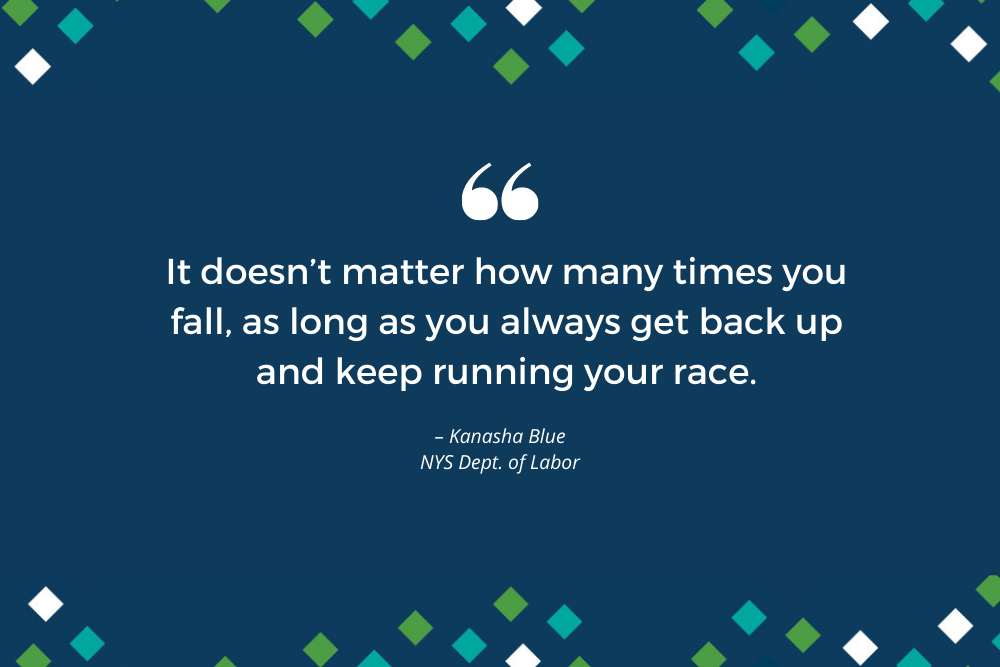 Support, develop and honor women leaders—that's the spirit of Athena, an international non-profit.
Each year, the Athena Awards bestow arguably the region's highest honor to professional women. And while 2020 paused this annual Buffalo Niagara Partnership celebration, the time has come once again to honor these impressive women: the winner will be announced at the 30th Athena Awards, held virtually on April 28, 2021.
Each finalist, whether an established or young leader, embodies the highest standards of professional success, community service and role modeling for women. We asked them to share the best advice they've been given. Here's what they told us.
Leadership Award finalists
"Be honest, transparent and kind." – Gina Burkhardt, President and CEO, Buffalo Center for Arts and Technology
"My mother always told me, 'you can be as happy or as miserable as you choose to be. Choose to be happy.'" – Beth Guiliani Gatto, Director Arena Operations, Buffalo Sabres/KeyBank Center
"When you do the right thing, it will never be the wrong decision; and always be fair, open and honest with people." – Rema Hanash, Director Resource Development, United Way of Buffalo & Erie County
"Stay strong and trust in yourself." – Mary Jean Jakubowski, Library Director, Buffalo & Erie County Public Library
"Before they tell you what they are going to do, make them tell you what they have done." – Lisa LaTrovato, Director of Development, Hauptman-Woodward Medical Research Institute
"Keep the individuals you serve at the center of your decision making. Do the best you can for them, and you can never go wrong." – Cindy Lee, CEO, OLV Human Services
"It's not being at the right place at the right time, but rather about being prepared when the time arrives." – Kimberley Minkel, Executive Director, NFTA
"Be on fire for what you believe, start over but don't give up and always remember how far you've come when considering how far you have left to go." – Crystal Rodriguez-Dabney, Chief of Staff, Buffalo State College
"Volunteering is important. It enhances one's life satisfaction, one's sense of purpose and it positively impacts the community and the lives of others." – Cynthia Vance, Sterling Investment Counsel, Jensen, Marks, Langer & Vance
"Don't be afraid to step up and take on leadership roles." – Sujata Yalamanchili, Partner, Hodgson Russ LLP
Young Professional Leadership Award
"It doesn't matter how many times you fall, as long as you always get back up and keep running your race." – Kanasha Blue, Business Service Representative, NYS Dept. of Labor
"Always let your voice be heard, even when people in the room are dismissing you." – Juweria Dahir, External Affairs Manager, City of Buffalo
"Buffalo is a small community. Be honest, kind and gracious, as your name and reputation will stay with you for the rest of your career." – Christina Holdsworth, Associate, Goldberg Segalla
"Follow your dreams, no matter where it takes you." – Jenna Koch, Human Resources Business Partner, Catholic Health
"Go for it!" – Lynne Ruda, Music Teacher, Lancaster High School
"Control what you can control; let go of what you can't." – Caitlin Schneider, Vendor Business Manager, Ingram Micro
"Listen to understand, not to respond. (I'm still working on this.)" – Julia Spitz, Executive Vice President, Savarino Properties
"You make a living by what you get, but you make a life by what you give." – Kayleigh Terranova, Community Relations Partner, Tesla
"Always hire and surround yourself with people smarter than you. You'll go further faster." – Maggie Hamilton Winship, Director Economic Development, Town of Amherst
---