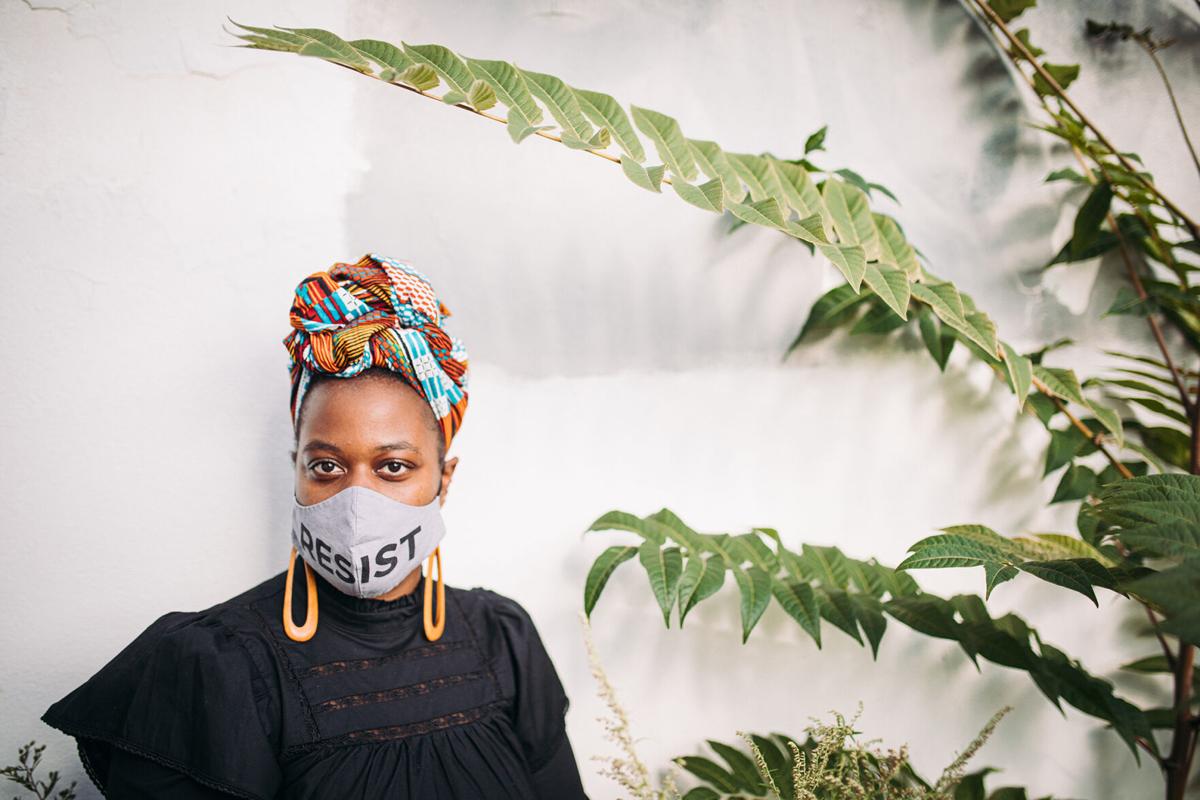 Community is the coming together of many people toward a goal of mutual aid and support for one another. These are places in which all members are safe and can thrive because of the genuine care that is offered by and for the entire community. 
I was born and raised on Buffalo's East Side, in a community that was deeply rooted in a shared value system with a deep commitment to collective work and responsibility. Every member of the community contributed to the labor of caring for children, elders, one another and the space we inhabited. This meant showing up for and with each other when someone needed assistance, when harm had been done and when there was cause for celebration. Without realizing it, we were a community that defined, for ourselves, mental, emotional and physical safety and worked together to actualize that for our communal well-being. 
When I think about the current uprisings, I cannot help but to be reminded of that sense of community and the necessary return to it. 
This moment of uprising is all about community: It is about the values and beliefs we have and center, the people we hold close to our hearts and the lives we have lost due to an extreme dependence on a policing system rooted in systemic and structural oppression, racism and white supremacy. Across the nation, people are calling to defund the police and refund communities. In Buffalo, we want the same. We have come to terms with the fact that police do not keep us safe and, when called into communities of Black and Brown people, often cause harm and trauma.
We are called to redefine safety and reimagine security not only for ourselves, but for the generations to come.
Defunding the police means increasing our investment in an infrastructure to take care of our communities. Yes, it means taking money from the $143 million Buffalo police budget and reallocating it to community resources and services. Yes, it means ensuring that people with histories of mental illness and substance use have access to services that offer adequate support, and an around-the-clock rapid response team that is trained in non-harmful de-escalation methods. Yes, it means creating year-round, living-wage jobs for young people and ensuring Black and Brown people have access to city jobs and contract work. It means an end to food deserts on Buffalo's East and West sides, a reinvestment in education and a commitment to sustainable housing for unhoused individuals. And, yes, it means work for us as community members as well. 
We are now called to redefine safety and reimagine security not only for ourselves, but for the generations to come.
This is the time to return to a strong sense of community. We have to rebuild our communities, block by block, with human dignity as the foundation. We need to learn who our neighbors are and establish community agreements, safety protocols and genuine care for the people who enter our neighborhoods. It is a tedious process that takes time and commitment, but we have seen this before and can return to it. As we do the work of reimagining communities that de-center police, we chip away at a system that justifies the actions of the officers in the cases of Breonna Taylor, Tamir Rice, Mike Brown and countless others. 
Who keeps us safe? We keep us safe.