Mass incarceration has plagued our nation far longer than the present pandemic. Committed to disrupting the cycle of incarceration, Peaceprints of WNY is providing resources to combat this complicated issue.
In fall 2018, the non-profit created Project Blue—a forward-thinking program designed to ensure successful reentry of incarcerated individuals back into society. The program launched in October 2019 and has remained operational throughout the Covid-19 pandemic, thanks in large part to the relationships forged between Project Blue and Erie County.
The initiative—channeling a culture of care and honest endeavor through the unwavering commitment of its 25 male participants—provides guidance that it hopes can change their lives for the better.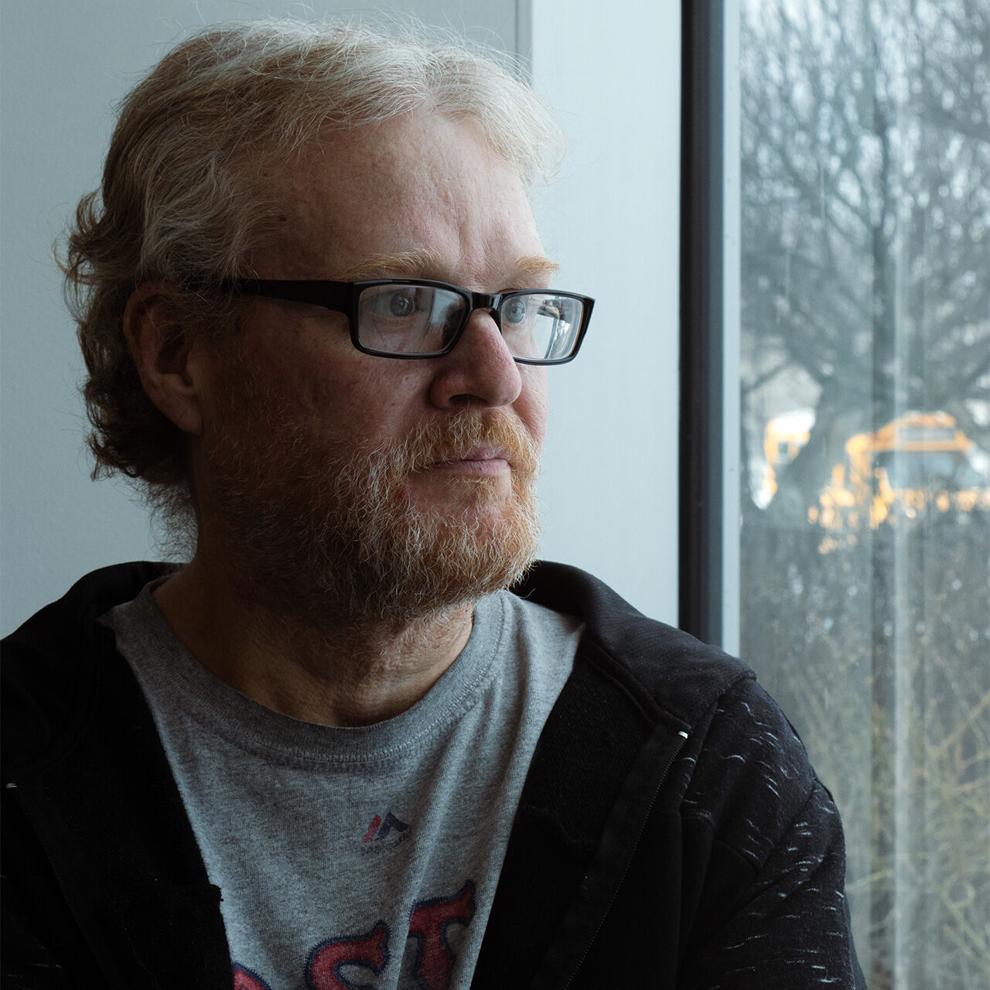 "We're making sure that they're being productive while they're sitting in jail," says Lindsey Allen, Project Blue's Director, as she describes the gamut of programming made available to Project Blue clients in order to ensure successful reentry.
Whether it's Fatherhood Coaching in partnership with Buffalo's Prenatal-Perinatal Network, Literacy Buffalo tutoring, Alcoholics Anonymous or "Ready-Set-Work" Workforce Development, the participants are given constructive focuses.
Each day is an opportunity for new growth and new hopes. All of this occurs within the Project Blue Pod, a small community built within the Erie County Holding Center.
"They're going through all the same struggles together," says Allen. "We come and go…but they're there 24/7 learning from each other, motivating each other."
The program's approach is groundbreaking: It's unlike a jail to house a group of people with a common goal.
But Project Blue doesn't intend to be like any other program. As its participants achieve their victories, their support systems help them reach new heights.
For those awaiting release, there may be a focus on handling court cases or ensuring healthy connections with family. Participants who have recently reentered civilian life continue their partnership with Project Blue for up to a year while pursuing objectives like attaining state identification, social security cards, birth certificates and applying for public assistance.
"It's a wonderful opportunity because not too many people get to even be in this program. It's a blessing," says Donntavis Wilkins, a current Project Blue participant. "I've gained a lot of resources from it. I have some tools, and I have a plan to follow when I get out."
For those soon to emerge from Project Blue, reentry is not just about getting out of jail. It's about being empowered and prepared for new challenges.
"I learned to not give up on myself. To have more confidence in myself. To believe in myself," says Wilkins. "My hope, honestly, is that I become more of a positive face in the community."
What these men know, more than most, is that we are all often met with the full veracity of the choices we make in life. But with the guidance of Project Blue, and new tools to make better choices, these individuals are marching away from the margin and crafting new identities.