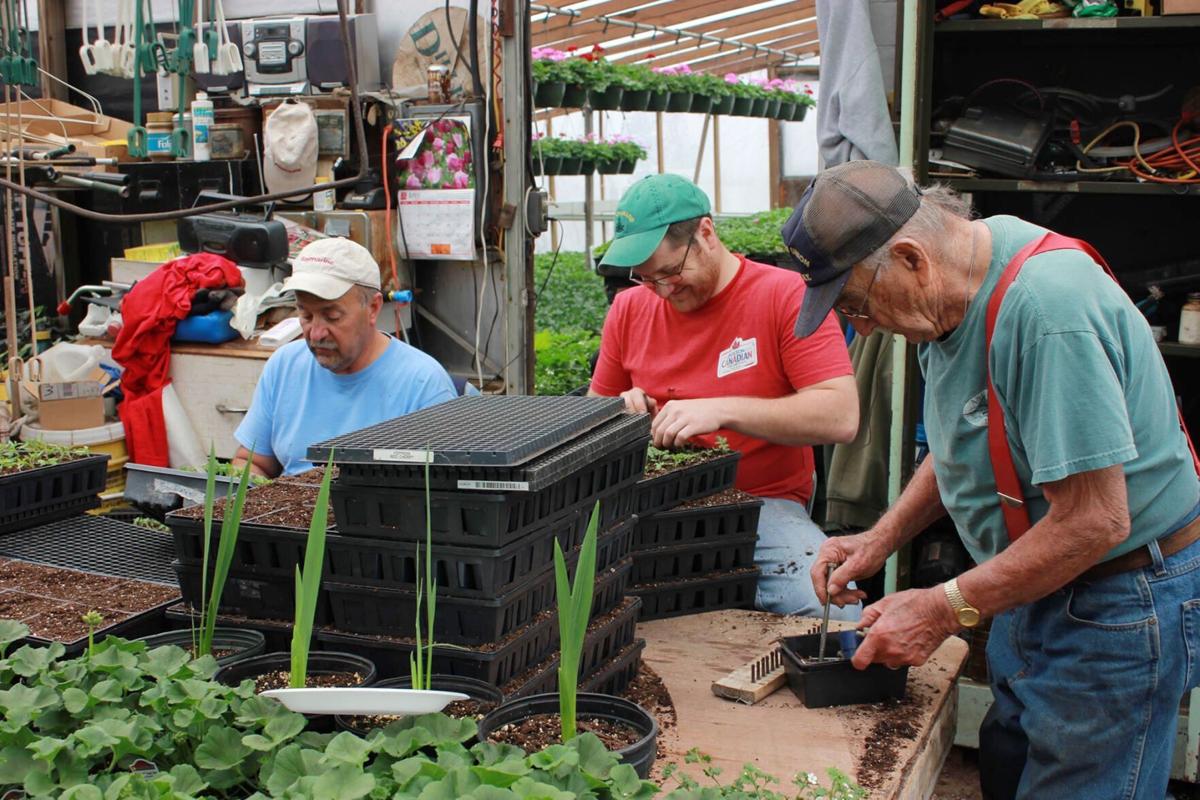 It started out as an unassuming retirement hobby for carpenter and family patriarch, Angelo S. Militello Jr. (aka Papa), on an old apple orchard he purchased in the late 1960s. Over three generations it became something even greater—three bustling greenhouses built by hand and a tradition of growing tomatoes ever since. (Not to mention all the flowers, shrubs and other veggies.)
"It was always in his blood," said Larry Militello (Larry #1), Angelo's son who now runs the greenhouses. "Before we built this, he had a little greenhouse over on Detroit Street next to Angie's Restaurant, which my mom ran. He raised geraniums and vegetable plants…and maybe about three varieties of tomatoes."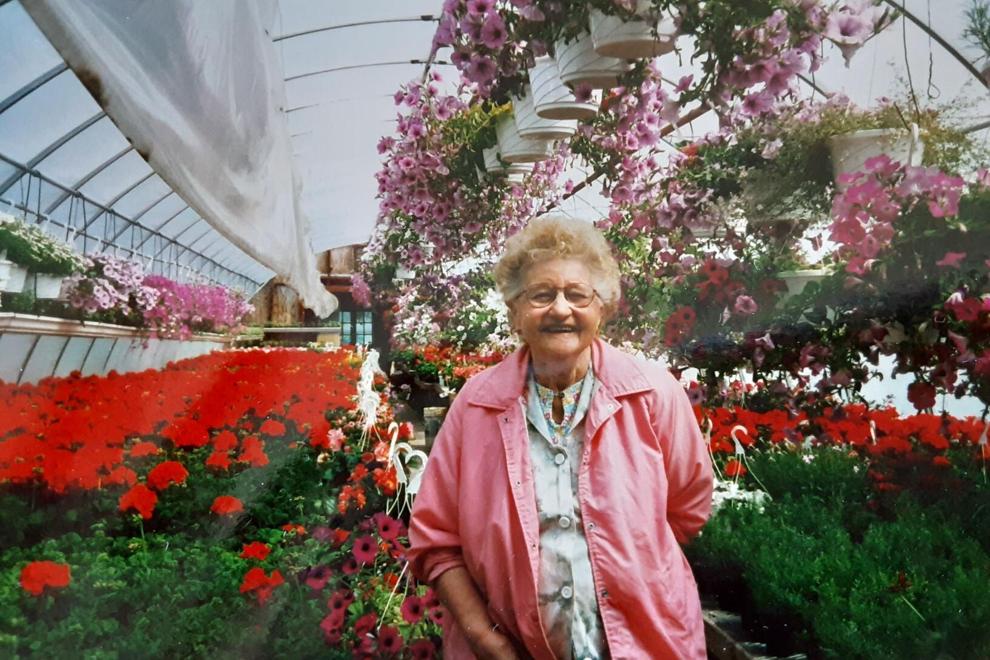 "Papa only wanted a red, red, red, tomato," laughed Larry Militello ll (Larry #2), Angelo's grandson who trailblazed the growth from the Glamour, Early Girl and Rutgers tomatoes grown by Angelo to the over 30 varieties of heirlooms planted at the greenhouse today. "Once he started slowing down, then I started getting into it."
"It skipped a generation. My dad raised the potatoes and veggies, I was more about the shrubs and flowers, and then Larry (#2) kicked in with the tomatoes," adds Larry #1.
Heirloom tomatoes come from tomato seeds that have been passed down for a minimum of four decades, saved by the growers from season to season from the tomato plants that produced the best fruit. The Militellos source many of the seeds for their organic heirlooms from Baker Creek and Wild Boar. Not hybridized and typically pollinated by nature, these funky colored and shaped tomatoes are on the gardener's pedestal for a reason.
Kept at a warm 70-75 degrees Fahrenheit by natural gas furnaces supplemented with wood, the growing season for the Militello crew—Larry #2 and his wife Andrea, along with Larry #1 and his wife Gail—at the greenhouse starts annually in early March. The family is ready to sell their beloved plants by Mother's Day at the North Tonawanda Farmers Market, as well to anyone who swings by the greenhouse in Farnham during business hours. By mid-June, they're typically done for the season, all tomatoes devoured.
Angelo, who lived one day past his 100th birthday in 2017, worked at the greenhouse until he was 97 years old. The Militellos gladly keep his legacy and this labor of love going on in his memory.
"It's the family. It's bringing us together," said Larry #1. "It's given us a common purpose and we'd love to see things grow."
Tasty tomato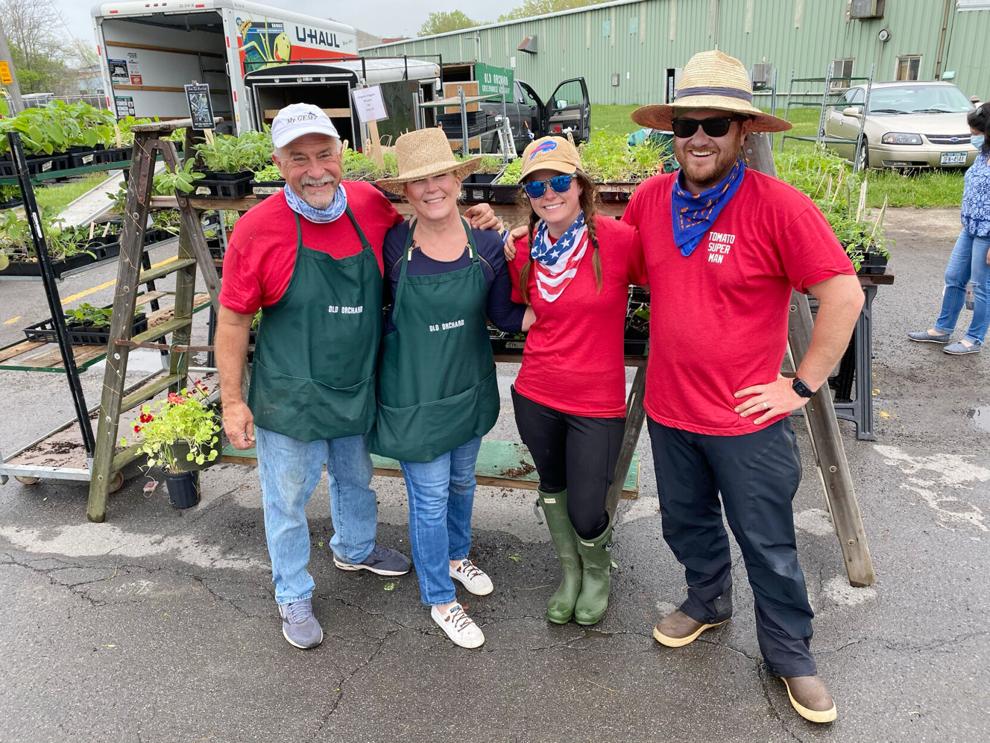 You say tomato, I say tomato. Heirloom varieties are as unique as each looks. Best way to know if they are legit heirlooms? Buy them from someone you trust.
Larry #2's pick: Kellog's Breakfast
This big, meaty, almost seedless flesh heirloom variety is perfect for a tomato sandwich.
Andrea's Pick: Purple Bumble Bee
An everyday heirloom tomato that lasts all season long for the perfect pasta salad.
Larry #1's pick: Yellow Pear
Pop these yellow baby heirlooms as is, no other ingredients needed.
The perfect heirloom tomato for making sauce, according to the Militellos.
Developed in nearby Rochester, this tennis-ball-sized heirloom tomato is a beautiful red color and suitable for both canning and slicing.
Old Orchard's tomato growing tips
1. The more sun the better
4 . Companion plant with marigolds