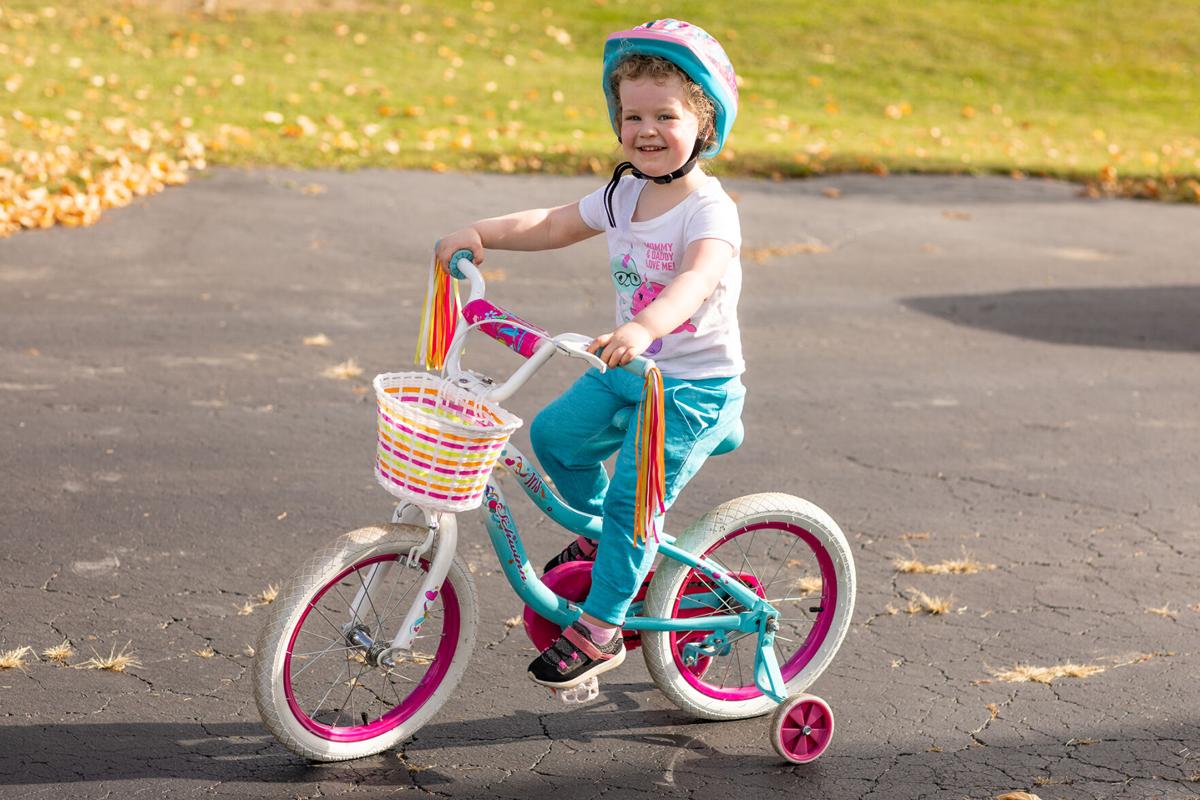 On the surface, local "Buy Nothing" groups are a utilitarian way to get rid of your old stuff—and maybe pick up something you need.
But dig a little deeper, and stories of generosity and grace emerge.
Mainly based on Facebook, the premise of these groups is simple: one member posts a photo of something they'd like to give away, and another person claims it. Truly anything can (and is) claimed, from a pile of rocks to designer handbags.
That's cool enough on its own. But as groups evolve over time, most end up growing beyond their initial transactional nature.
One woman in South Wales collected enough Halloween and crafting gear to create a drive-thru haunted house—then posted the free event on the site for the community to enjoy.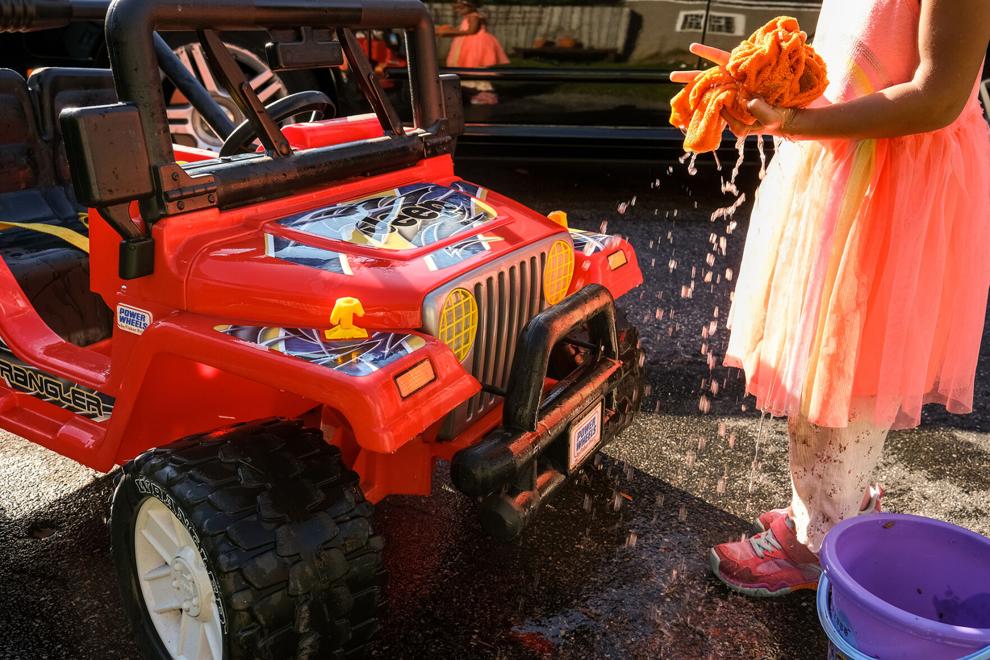 An East Aurora-based teacher in search of old board games for her special needs kids had another member respond with a brand-new delivery of toys and games.
Another woman knitted children's hats from yarn she picked up on Buy Nothing—then turned around and gave them away on the same site.
Others, struggling or out of work during the pandemic, have tapped into the group to meet basic needs like home furnishings and even food.
Teacher Chelsea Zinck of East Aurora used Buy Nothing finds to furnish a home classroom, where she hosts hybrid school kids on their off days, helping them with their schoolwork and Google Meets. She got a six-foot table, chairs, school supplies and a ton of crafting supplies through the group, which enabled her to get her new venture off the ground quickly and help local families struggling to find help.
In North Buffalo, self-described Buy Nothing "super user" Katie Addo said the group appealed to her love of thrifting and bargains, and keeping stuff out of landfills.
With a new baby and a 3-and-a-half-year-old, the group Addo joined last February has been incredibly practical—she's received and passed along "a ton" of baby and toddler gear. But it's also been so much more.
She says her group has become a true community that gelled during the early days of Covid-19. The site regularly features members' "gratitude posts" that show their finds in action, like the tea set that Addo's daughter played with in the backyard all summer. She's starting to see repeat items on Buy Nothing, like toys kids have lost interest in or clothes they've grown out of, made available for the next family to use.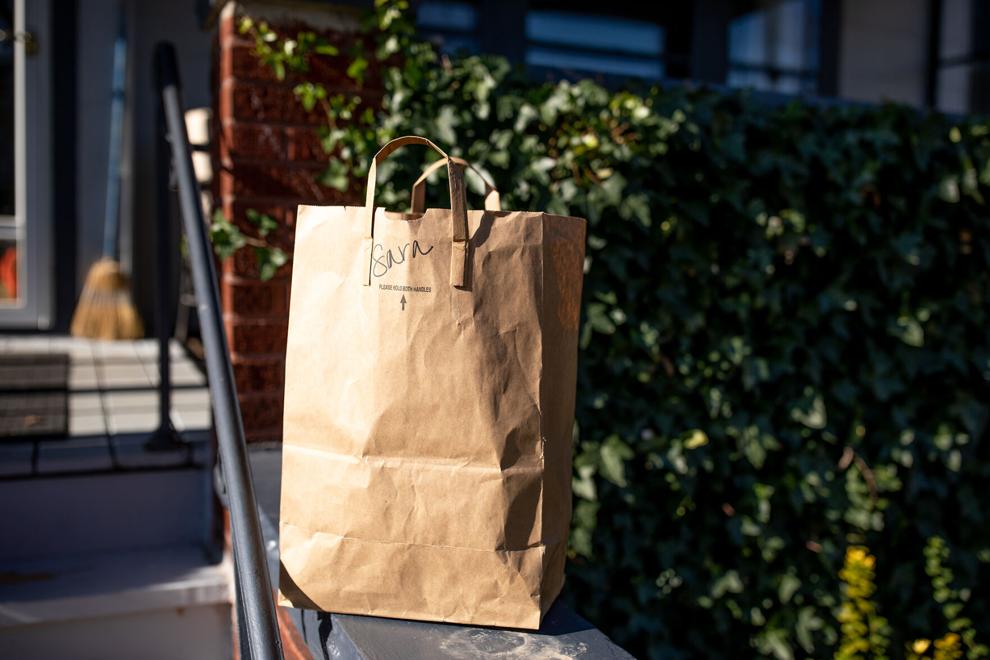 It's gotten to the point where Addo herself has something waiting for porch pickup almost daily.
"It becomes contagious," said Addo. "Giving away something you're not using is kind of an endorphin rush."
Covid-19 seems to have accelerated participation in many of these groups. People with time on their hands have been clearing out attics and garages, and need somewhere for it to go. At the same time, the ranks of those in need have grown.
The East Aurora, Elma, Marilla and Holland group, which launched in August, grew to 3,500+ members by December. Smaller, more hyperlocal groups also abound, like the Buy Nothing South Buffalo (Abbott McKinley) group with around 300+ members.
Literally nothing is too odd or esoteric to be on offer. Railroad ties. A single white binder. Champagne glasses. Books. A milkshake maker. Vitamins. Framed angel prints. Metal hangers. A bag of potatoes. Mattresses. Plant clippings. Old instruments. A train table with all the trains. Christmas china. Pillow inserts.
Members can also post what they are in search of (or "ISO" in Buy Nothing lingo). It might be boxes for moving, cans of old paint for crafting or fabric for making face masks. One woman in the East Aurora group posted she had lost weight from cancer treatments and needed clothes that fit; she was flooded with offers. People collect everything from coats to canned goods or cans for groups in need and local fundraisers, like the Boy Scouts.
But it's the one-on-one transactions that really fuel these sites, and small kindnesses abound. Members have been known to leave small gifts of gratitude when picking up their purchases—a bottle of homemade maple syrup, a card of thanks.
"Every transaction is its own story," said Katie Addo.
"It kind of restores your faith in humanity," added Chelsea Zinck.
Buy Nothing rules and regs
So what's to stop someone from taking something and reselling it? After all, some things could pull in a pretty penny.
"I try not to be a stickler," explained Jean Letourneau, who cofounded the East Aurora Buy Nothing group with her boyfriend, Bruce Ross. "If they need to sell something to put food on the table, who am I to judge?"
There are some rules, though. Every group aims to be hyperlocal, allowing only members who live in and/or have close ties to that community to join. Members commit to being part of only one Buy Nothing group (for example, a Williamsville group or Amherst group but not both). Items for giveaway have to be legal. Takers should pick up their items as soon as possible.
In East Aurora, after much discussion, it's been settled that the giver ultimately gets to decide who gets the final item (there had been some controversy about people being skipped over for various reasons, like their political stance). Some givers create a mini lottery if there's a lot of interest; others ask for reasons why someone might want an item, and base their decision on that.
Letourneau is mainly hands-off, letting the group police itself, but says, "If someone is constantly causing conflict in the group, I'm probably going to delete them."
Beyond that, says Letourneau, "Be nice. Take what you need. Leave what you don't."
While some groups have sprung up organically, like the East Aurora group, many local Buy Nothing groups base their rules and structure on the "Buy Nothing Project"—a movement founded in 2013 outside Seattle. That movement has since grown to groups in 30 countries, with more than a million members.