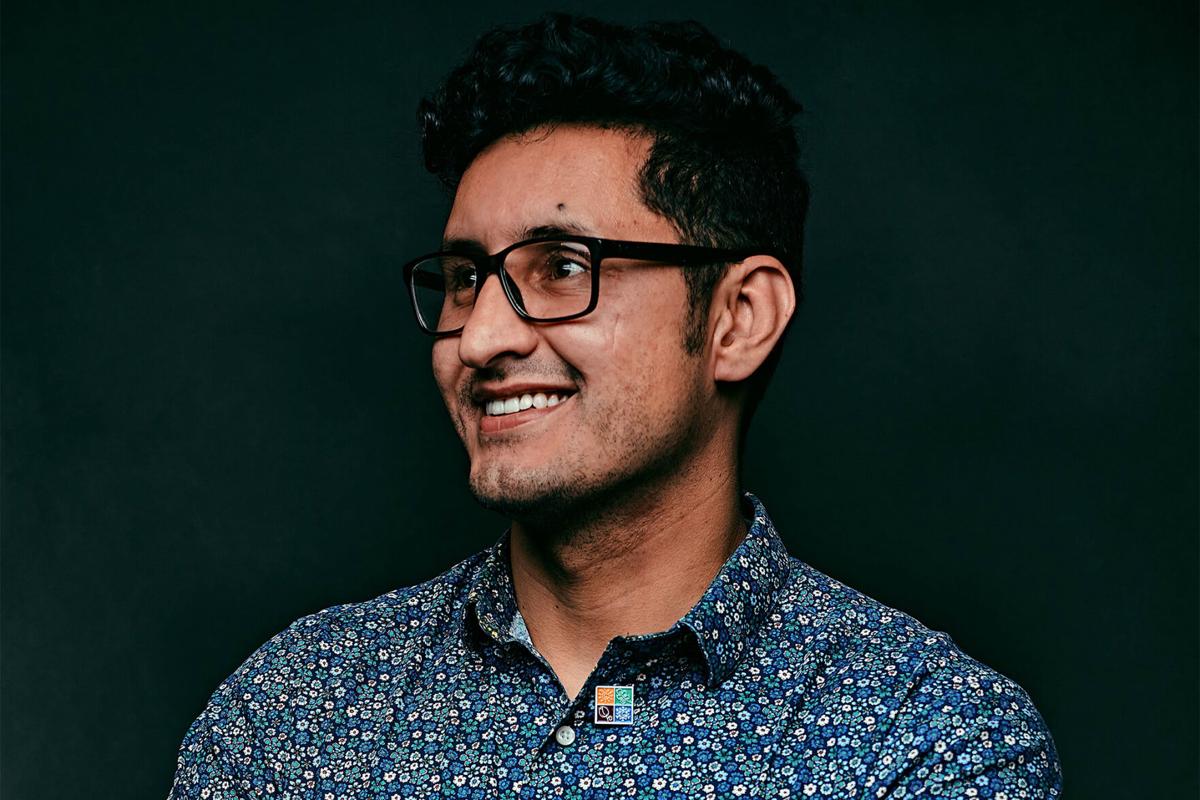 Buffalo, long a beacon for immigrants—those choosing to seek a new home—is also one of the few U.S. cities federally designated to receive refugees, those leaving a place under duress.
In normal times, the agencies work with their national-level organizations to coordinate resettlement services for formally processed refugees. But, with the emergency nature of evacuating thousands of Afghan people during the U.S. military drawdown, they recently launched a community-wide coalition, Buffalo United for Afghan Evacuees. Formed under the umbrella of the group's collaborative arm, Western New York Refugee and Asylee Consortium (WNYRAC), the extra effort is necessary because of that crucial word: evacuees.
"We don't have a sense of which agency will get the first arrivals or when. The idea with this effort is to streamline everything," said Apple Domingo, director of the Jewish Family Services' Immigration and Refugee Assistance Program. "It benefits all of us and will enable us to get volunteers in one place, so that we can activate them when needed, and resources won't deplete as quickly."
Most of the Afghan people are being admitted on an interim basis, and without having gone through the system, which can take years. This means they will not be immediately eligible for many of the services that resettlement agencies are funded to provide, nor will they be granted permission to work right away.
Representatives from the four main agencies agree that, in addition to the lack of funding, resettling the expected 350 Afghani evacuees will be challenging. There is the uncertainty of exactly when and how many people will arrive. And there is the additional emotional and psychological stress on the evacuees, whose trauma is fresh, unlike many who have been refugees for years and have had time to process.
The Buffalo United for Afghan Evacuees initiative builds strength in the collective.
"The united effort is a unique and powerful example of what happens when we come together to look for creative solutions," said Lauren Maguire, the director of development and communications at the International Institute of Buffalo. "In this moment of uncertainty regarding the Afghan evacuees, we are seeking community-wide response. This speaks to Buffalo's ethos as a welcoming city, the City of Good Neighbors."
What we as a community can do to help
There is acknowledged uncertainty around the Afghani evacuees. But the Buffalo United for Afghan Evacuees website is up and collecting both funds—the greatest need—and offers of goods and volunteers.
The agencies will use donations to house, feed, provide healthcare, legal services and much more.
"Financial support shows the WNY community's good will," said Karen Andolina Scott, executive director at Journey's End Refugee Services. "Federal programs offer limited funds for things like case management, but with the possibility of six months before these individuals can be employed, we'll be looking for community members to volunteer, whether one-time or ongoing."
Ongoing relationships can entail group sponsorship, such as corporate employees, a fraternal organization, a family or a Girl or Boy Scout troop. The group commits to an evacuee family, and assistance could include financial contributions as well as help with services—anything from cleaning, furnishing and setting up an apartment, to taking them to health screenings. One-time opportunities could include helping someone learn how to take the bus, or where to shop for food.
An important part of welcoming refugees is connecting them with people already here who share at least part of their experience. The agencies will be doing that initially, as well as acclimating these new Americans.
"They will need a network of support for long-term integration, establishing bonds and bridges within Western New York," said Molly Carr, the CEO of Jewish Family Services. "We will aim to engage the current Afghani community to help welcome them. That's essential. And we will work to start stabilizing them, integrating them into the culture."
Representatives from all of the agencies said they are grateful to be able to do this work—and for the community's support in welcoming and supporting these new arrivals.