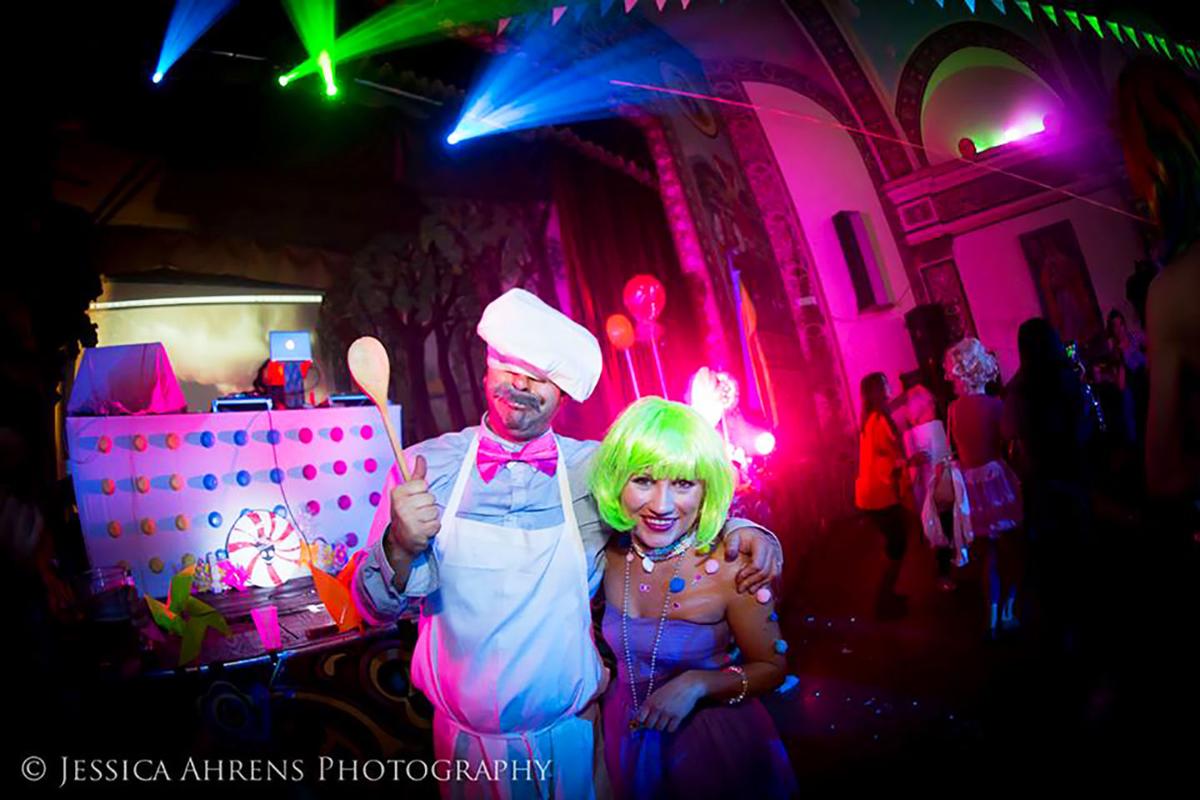 Some of Buffalo's hottest Halloween parties are right around the corner, so ditch those boring old witch hats for something more creative. After all, there are costume contests to win. Here's a rundown of some of Buffalo's most popular Halloween parties:
Saturday, Oct. 22, 10 a.m.—4 p.m.: Spooktacular
New York Power Authority's Niagara Power Project Power Vista, 5777 Lewiston Road, Lewiston
Here's a party that's good for the whole family: Spooktacular features hayrides (weather permitting), movies, themed games and crafts, plus a costume contest for the kids. Also, the first 300 children to arrive get a free pumpkin. While you're there, you can explore the newly redesigned exhibits at the Power Vista. (Nypa.gov)
Saturday, Oct. 22, 9 pm: Prom of the Dead, Gilt
Dnipro Ukrainian Cultural Center, 562 Genesee St., Buffalo
Tickets: $20 presale, $25 at the door
Prom regrets from the first time around? Re-live your youth and dance the night away with Buffalo's best DJs. Enjoy free prom-themed portraits and stick around to see who's crowned King and Queen of the costume contest. Prom of the Dead creates new themes each year, and this year's theme is "Gilt," an homage to prom's golden age. Although some people do dress "dead," many just stick to traditional prom outfits. Guests receive a drink ticket for one free drink between 9 and 10 p..m, and a cash bar will be available through 2 a.m. (Promofthedead.com)
Friday, Oct. 28, 7 p.m. – 1 a.m.: The Witches Ball
Statler City, 107 Delaware Avenue, Buffalo
Buffalo's sexiest masquerade ball will be moving to a new venue this year — Statler City — and organizer Newell Nussbaumer said this year's party will be hotter than ever. An original DJ from Studio 54 (who recently moved to Buffalo) will be spinning records; a disco vibe will fill the main ballroom; former Buffalo band C.O. Jones is flying in from L.A. to perform their signature funk; and theme rooms will entice, including the Rendezvous Room downstairs. Keep an eye out for ghosts; many claim the Statler is haunted.
Saturday, Oct. 29, 6 p.m. —1 a.m.: Buffalo's Biggest Halloween Bash
Connecticut Street Armory, 184 Connecticut St., Buffalo
Tickets: $20 presale, $25 at the door
Shredd & Ragan of 103.3 The Edge will be once again hosting Buffalo's Biggest Halloween Bash. Be sure to arrive dressed for the occasion to be considered for the $2,000 grand prize for best costume. Look out for smaller costume contests throughout the night with more prizes. Proceeds benefit the 2017 Variety Kids Telethon. Dance all night to live music, and once you've worked up an appetite, grab some tickets and snack on pizza and roast beef sandwiches. Beer will be available throughout the night for a ticket fee, as well.