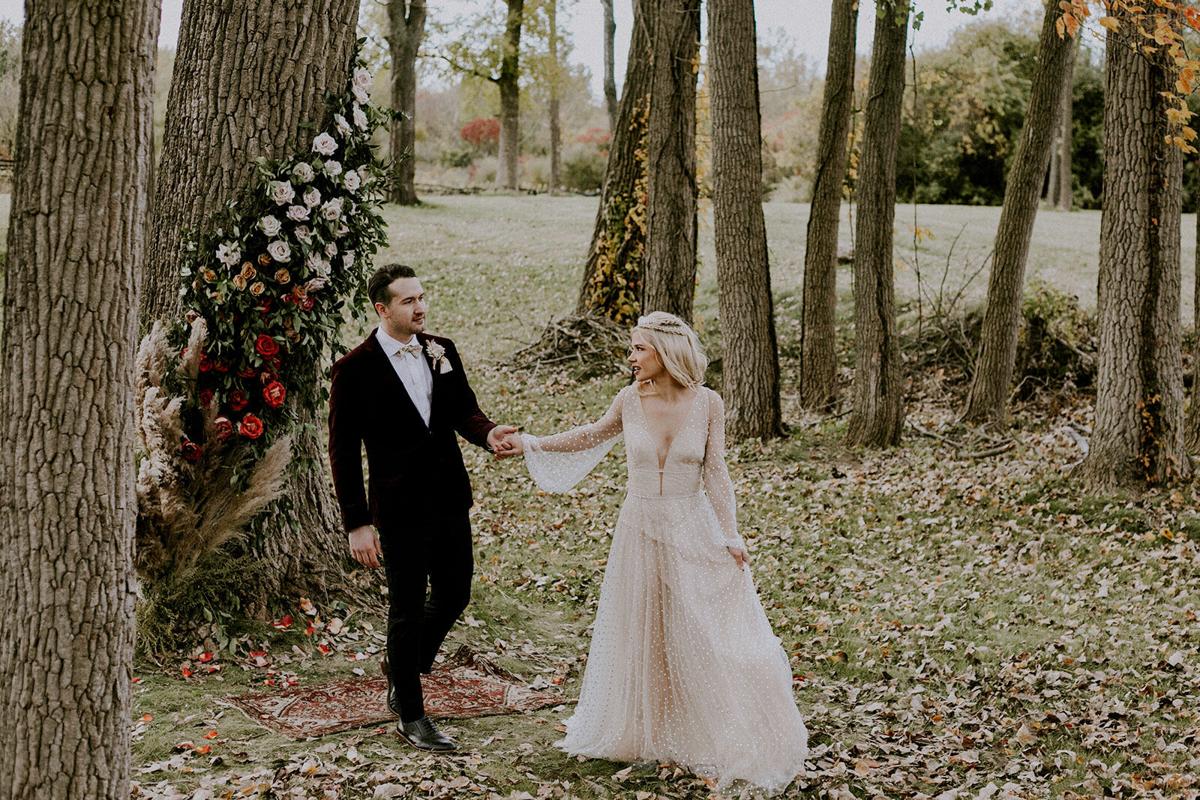 The grandiose backdrops and fairytale arbors filling your Pinterest feeds can feel both overwhelming and unattainable while on the hunt for wedding inspo. But for mother-daughter duo Elisabeth and Cristina, bringing those picture-perfect scapes to life is a challenge they eagerly take on.
Elisabeth, an FIT grad and former visual merchandiser, joined forces with her mom, a retired teacher who grew up in front of the sewing machine, to launch Blue Violet in 2017. Together, they offer couples everything from event design and florals to one-of-a-kind furniture rentals—always with a touch of vintage and bohemian flair.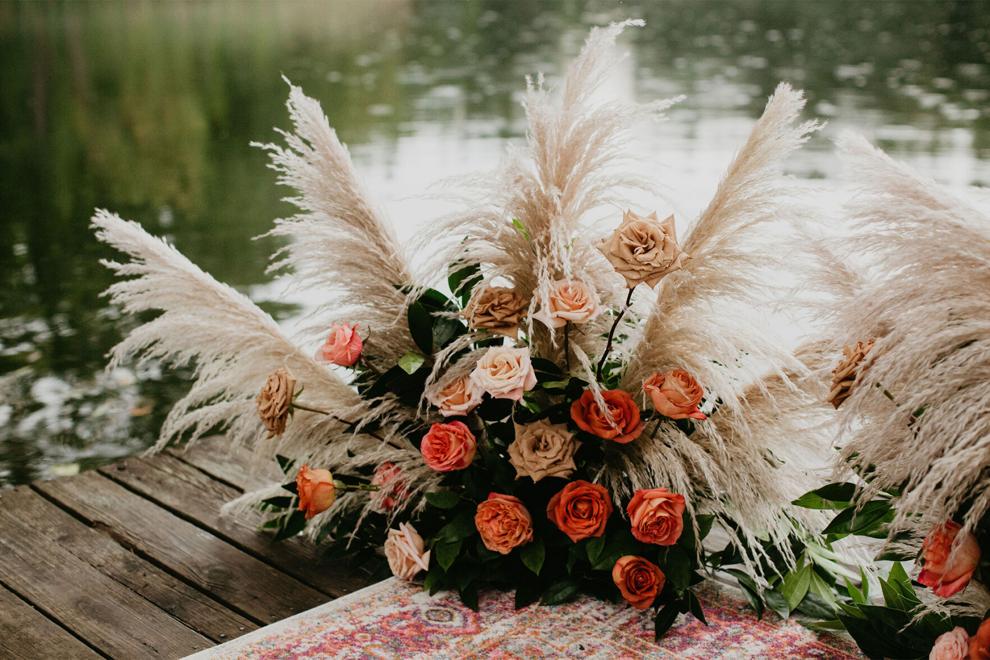 The duo's non-traditional ceremony arbors are among their many creations making a splash in the local wedding scene. Shaped in unique frames and adorned with cascading blooms, these grand installations become the focal point of every ceremony.
"We really try to create something large-scale because your ceremony is such an important part of your wedding," said Elisabeth.
And no two wedding designs, let alone custom-crafted arbors, are ever the same with Cristina and Elisabeth on the job.
"We vow to never make the same thing twice," said Cristina.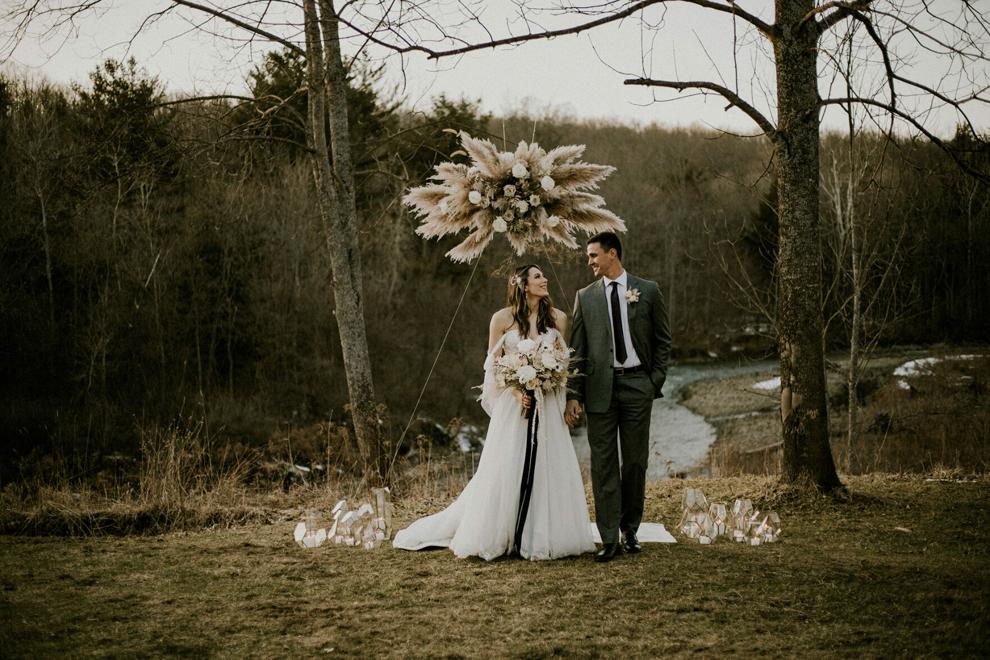 In addition to taking cues from a couple's color scheme, style preference and venue, Elisabeth and Cristina prioritize getting to know their clients.
"I'm also super inspired by a couple themselves after we meet with them," said Elisabeth. "We try to get a feel for the personality."
Using that as inspiration, they work to incorporate special elements unique to the soon-to-be newlyweds. For one couple that meant incorporating thistle into their boutonnières in memory of the groom's father. But the possibilities are endless and always different.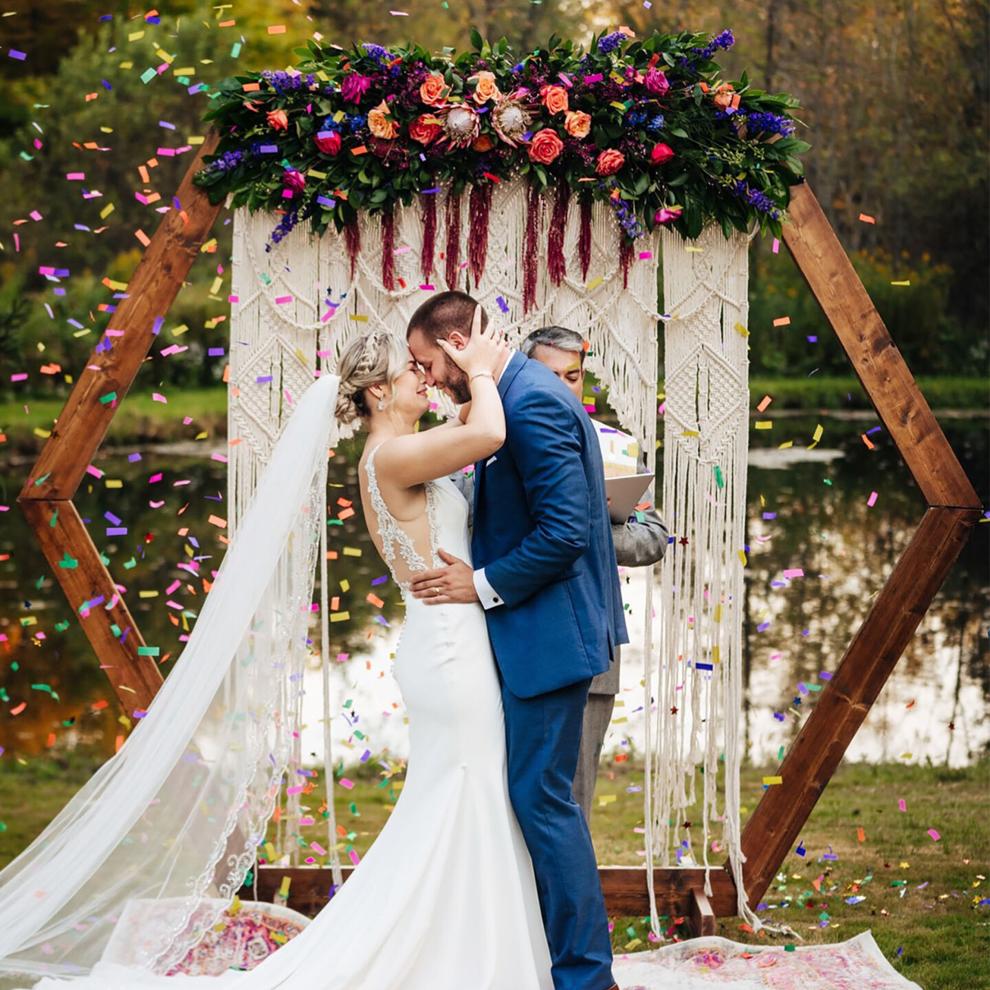 In many ways that's Elisabeth and Cristina's favorite part of the job—showing couples just what's possible and introducing new trends to Buffalo.
"When people think of the wedding world, they think fresh everything," said Elisabeth. "We also love incorporating really cool textures and interesting stuff. Things that you wouldn't normally think of that really make it feel different and special."
But their knack for beautifully pushing boundaries goes even beyond that. The two have taken ceremony-scapes to an all-new level by experimenting with installations built directly into their surroundings: a sheet of fresh blooms laid beautifully over a tree trunk, or a brick wall framed by two flower-adorned ladders.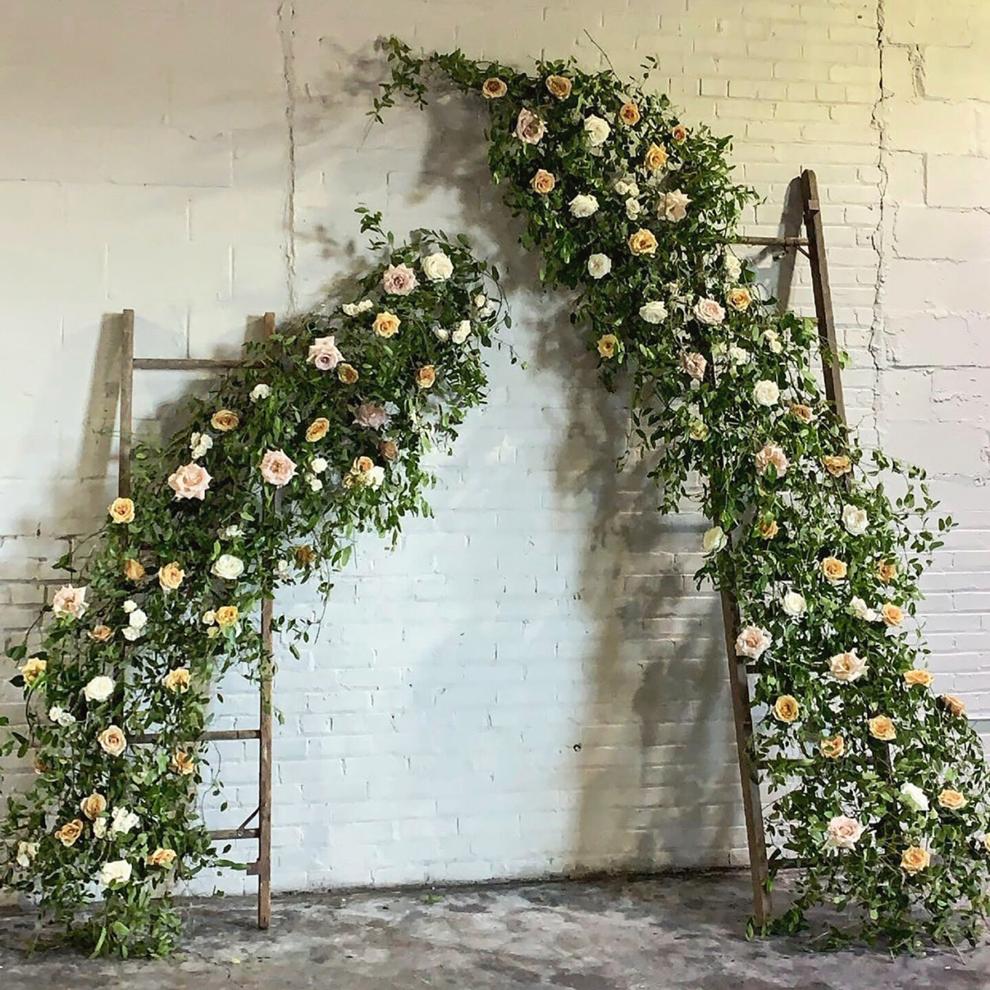 As is the case with most custom-creations, the price for these ceremony showstoppers vary. On average, Elisabeth says her designs range anywhere from $800 to $2,500 and up, with the cost fluctuating depending on how elaborate the couple wants to take it.