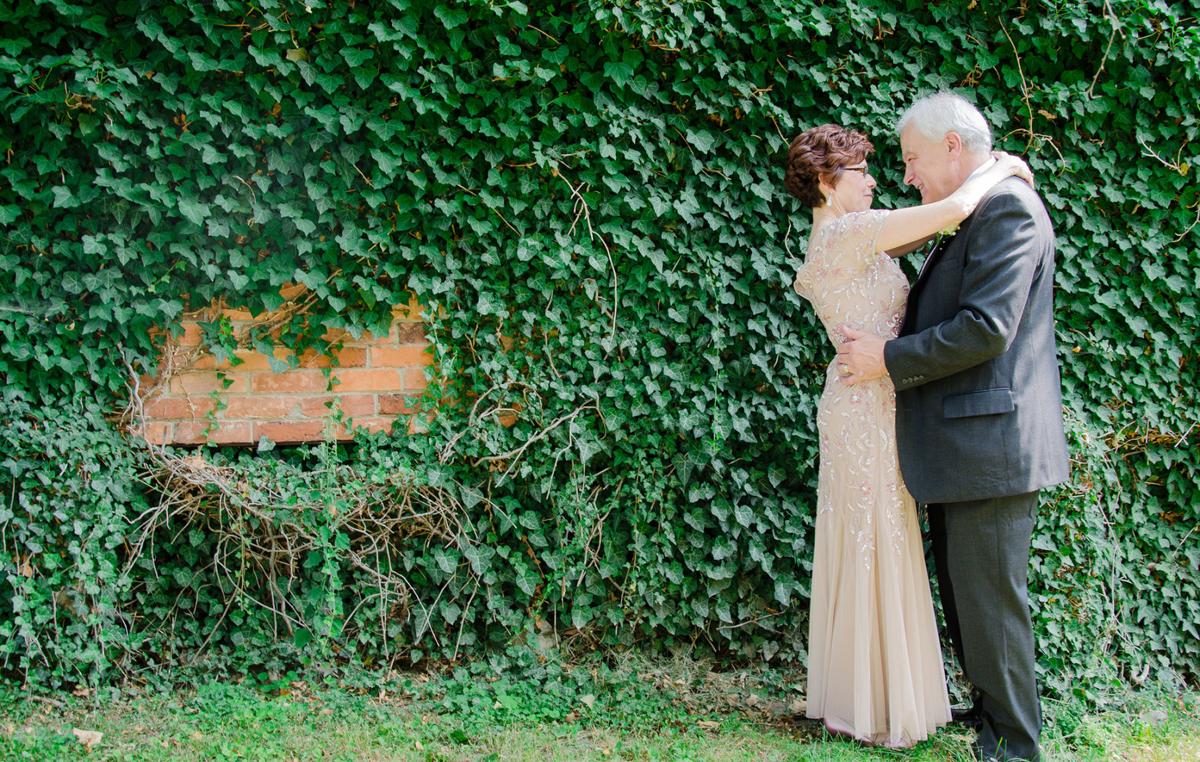 As Frank Sinatra once crooned, "Love is lovelier the second time around." This certainly seems to be the case for newlyweds Sue and Mike Lasky of Amherst, who exchanged vows in September after 20 years of dating.
Each married once before, the happy couple appears to have uncovered the secret formula for bliss. "We don't want our lives to overlap 100 percent," explained Sue Lasky. "I'm a gym rat and try to go five times a week, and he golfs every Sunday until the snow flies."
Beyond being schedule-compatible, though, Sue acknowledged another reason for taking the late-in-life plunge: She didn't want to grow old alone.
"He's my rock. No matter what happens, I will always be there for him and he for me," said Sue, 68, who met her future husband, 66, at a Labor Day party in his parents' backyard in 1997. "He was sweet, handsome and kind; I just remember thinking he was such a nice guy," gushed the nascent bride.
At the advice of a friend, Sue waited six weeks to call Mike, even though she wanted to contact him right away. "I called under the pretense of getting advice on selling my house because he was selling his too, even though I could have easily gone to my realtor," she joked.
Throughout their two-decade courtship, Sue remained in the Williamsville townhouse she moved into shortly after they met, while he settled into a home in Lockport. "Living together may [be] the norm, but we didn't want it to be our norm," said Sue.
In fact, they didn't cohabitate in their current Amherst home for two weeks following the "I Dos," as they still needed to finalize their respective home sales. "It was a daunting time, but well worth it," said Sue, who added that they both chose relaxation over a honeymoon. (With Mike retiring next month, they hope to fit a trip in this summer.)
As for the wedding itself, it was anything but stressful. "I had even more fun planning this one," Sue said, adding that her mother took care of most of the details with her first wedding. "This time it was us; we did it together. We're great partners."
Intent on getting married outside, the couple also wanted a venue that offered a backup plan in the event of inclement weather. At Mike's suggestion, they checked out Asa Ransom House in Clarence, which fit the bill perfectly. The elements cooperated and their intimate ceremony was held in the gazebo, in front of roughly 30 guests.
Each of their daughters from previous marriage stood up for them and Sue's two-year-old granddaughter shined as flower girl. Equally emotional, the bride was given away by Mike's spry 91-year-old mother, with whom she'd been acquainted since the 1970s. "It really meant a lot to both of us," said Sue. "She always knew we'd get married at some point."