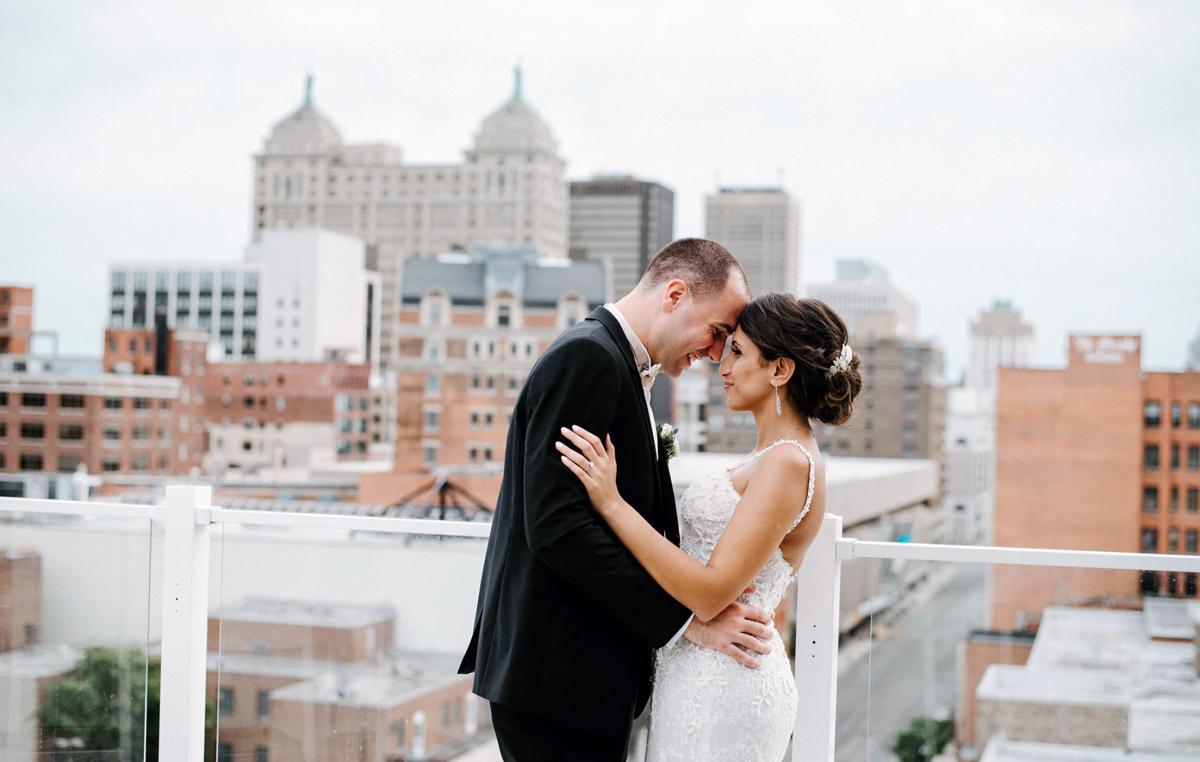 After three years of sharing their love for Pizza Hut and obsessing over odd-looking animals, Rana Masoud and Jason Harhay were ready to say, "I do." But the couple, who met in medical school at Lake Erie College of Osteopathic Medicine, had both just started their residencies with University at Buffalo and had no time for wedding plans.
With only a reception venue in place—the striking Statler Golden Ballroom, big enough to accommodate their expansive guest list of friends and family—and three months' time, they knew they needed help. Rana and Jason turned to wedding planner Lauren Marinaro of Events by Lauren Marie, who knew exactly where they needed to start, from getting the invitations ready and out to booking the most important vendors.
"I wanted to make their day fabulous, stress-free, and everything they dreamed of," says Marinaro. "They really were dream clients. What I loved most was that whenever I spoke to Jason or Rana alone they just always wanted the day to be perfect for the other. It was sweet. When I look back at photos of them now you just get caught up in how much they love one another."
On deadline
During a time when RSVPs should be coming in, invitations were just being sent out.
Though time was of the essence, the couple had to work around being scheduled for opposite shifts throughout the planning process. Preoccupied with her day shifts, Rana trusted Jason to make a flurry of decisions where and when it counted most—when they were nearing now-or-never booking deadlines. Above all, the loving couple just wanted to be married.
"That evening, I made it to the space and saw Jason and Rana having the time of their life. Seeing how happy they were just made the long nights all worthwhile," Marinaro happily recalled.
The thing that Rana remembers most about that night was the vows she and Jason shared as a couple. She says with great certainty, "I was never more sure of any decision in my whole life."
---
Rana Masoud & Jason Harhay
VUE Rooftop Lounge, Curtiss Hotel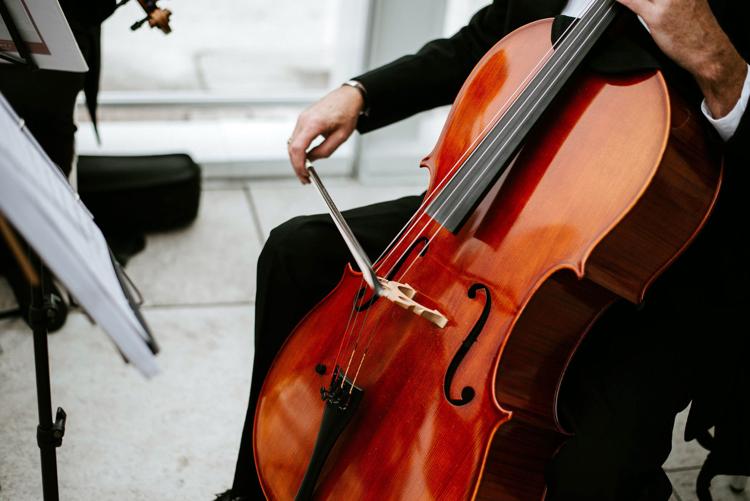 With the planning behind them, the couple could bask in the joy of the day. String Brothers added to the ambiance of the ceremony with a selection by Mozart.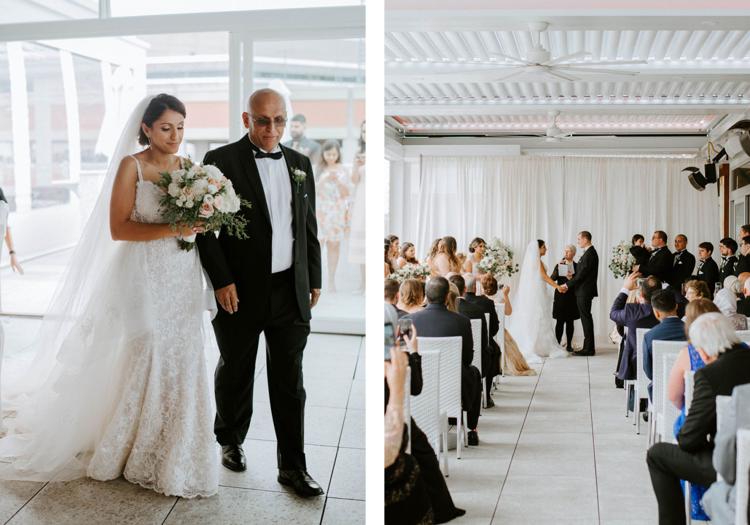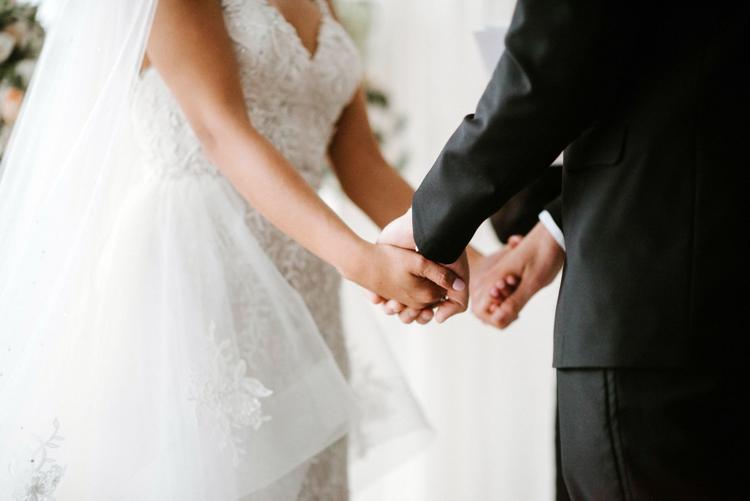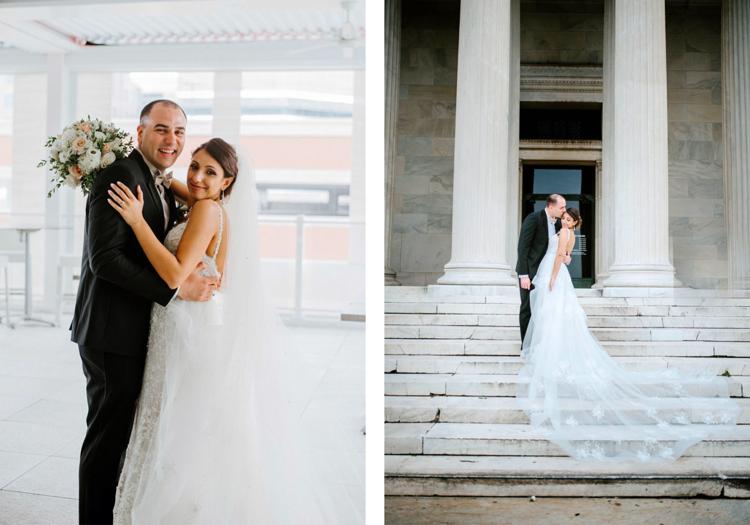 ---
The reception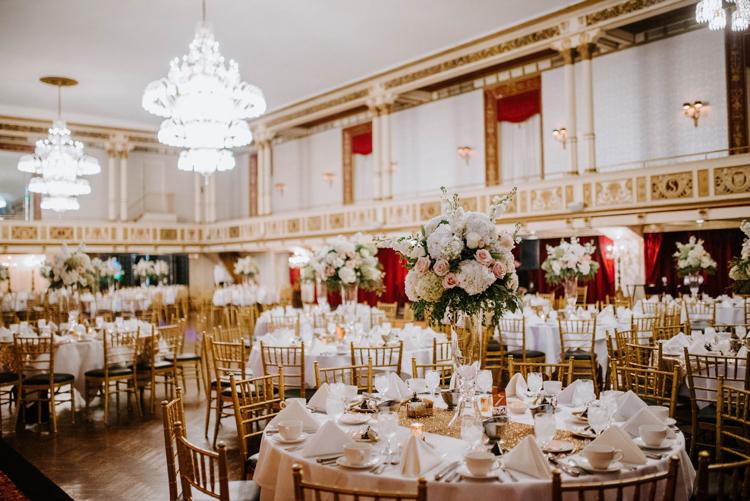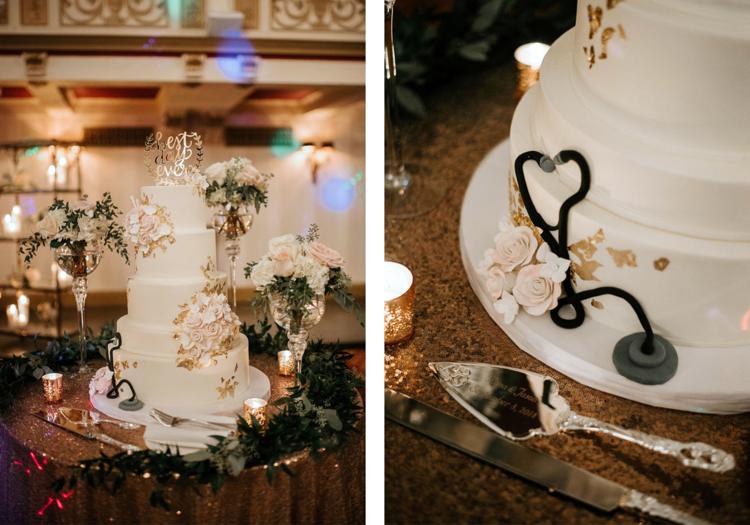 The elegance of the ballroom was mirrored by sparkling table runners and elegant florals dominated by pink roses and white hydrangeas. The classic, sophisticated five-layer cake (with edible pink roses blooming from its sides) was adorned with a golden "best day ever" topper. The small fondant stethoscope pays tribute to both the couple's past as medical students and their future as doctors together.
Guest were greeted at the reception by ornate favor boxes filled with mints and "Love is Sweet" cookies from Kimmy's Confections.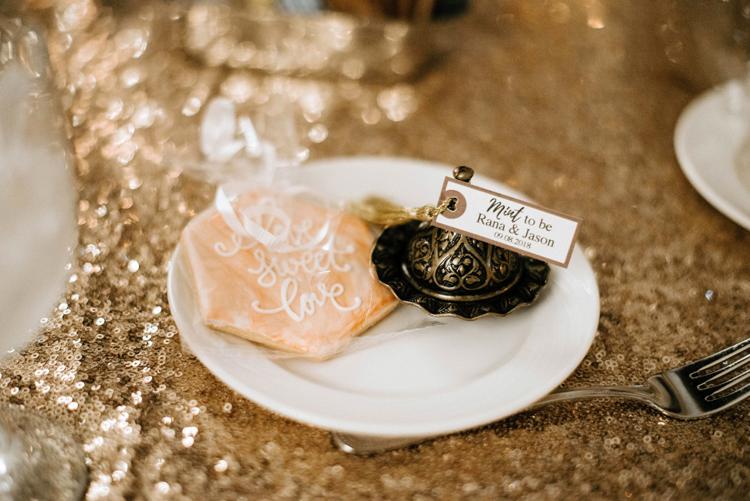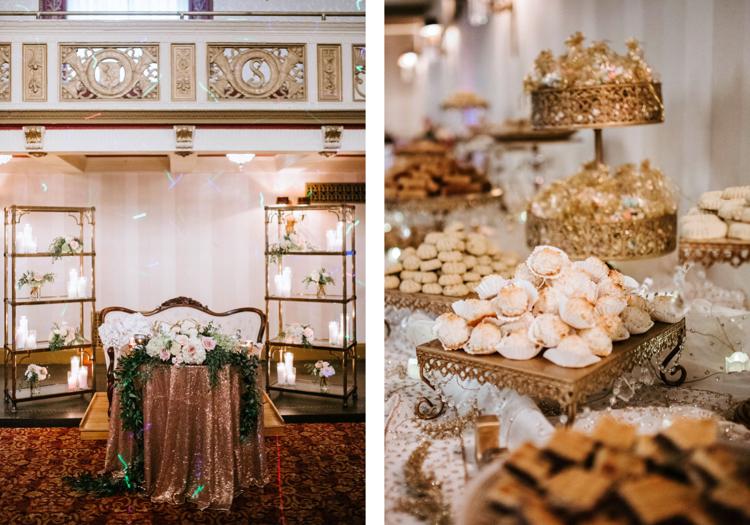 The sweetheart table was flanked by two brass, candle-lined shelves and decorated with greenery garlands and flowers by Blossoms and Treasures. (Rentals from Quaint.) The dessert bar brimmed with baklava and ghraybeh, Arabic shortbread cookies. The two families celebrated the occasion with traditional Arabic and Lebanese song and dance performed by drummer DJ Inaya.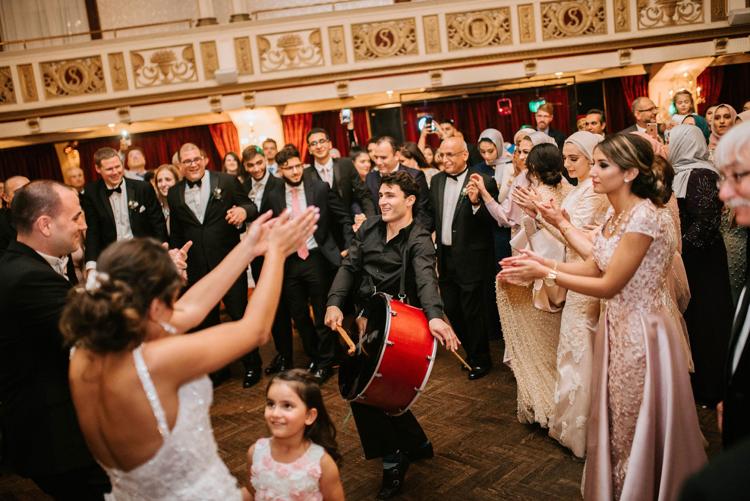 ---
The details
Who helped the couple make it happen