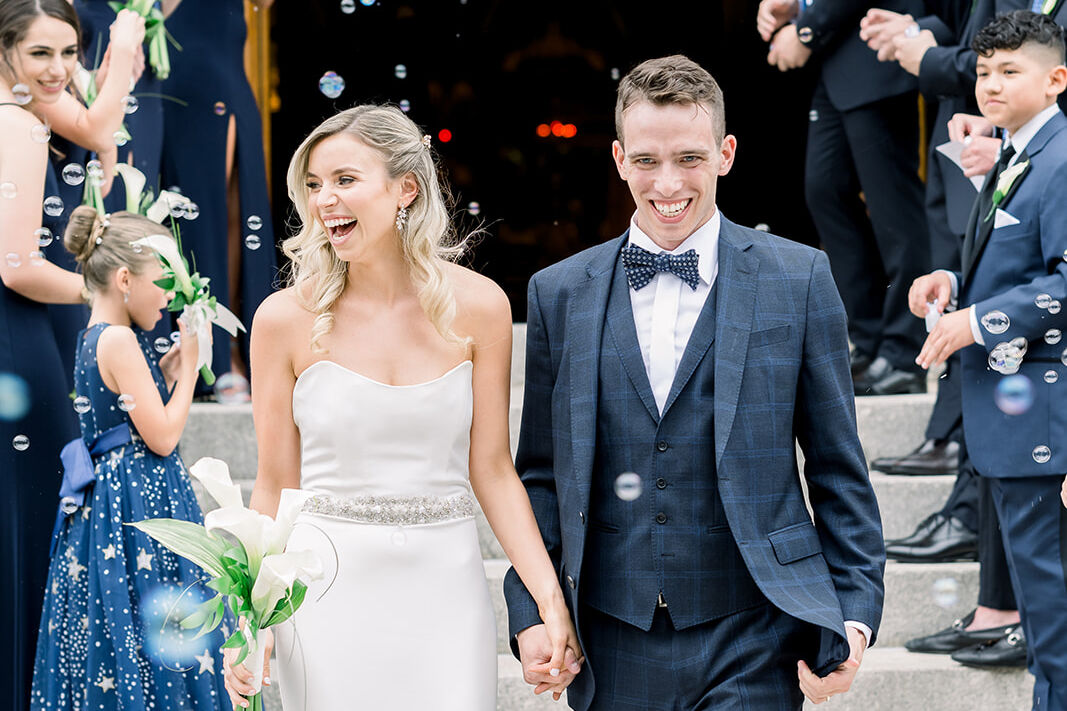 Alexandra and Alexander—Lex and Alex—found they had a lot more in common than their names when they first met. As two local business owners, the pair clicked quickly. Lex owns Sweat Society, a gym on Hertel Ave.; Alex owns Uncle Jumbo's Distillery in Clarence.
Four years later, amid two business expansions and on the verge of a pandemic, the pair set their sights on forever.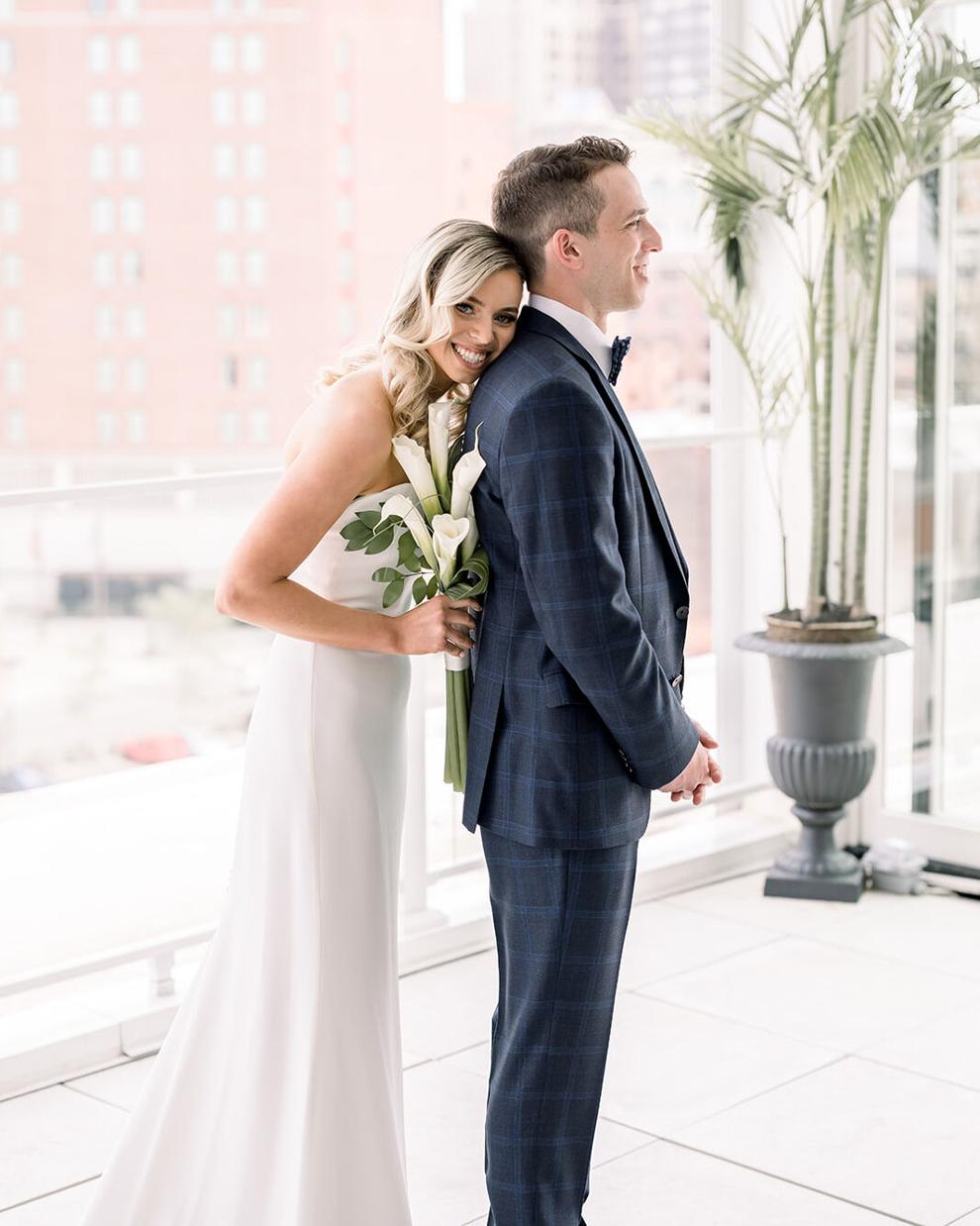 "We felt very strongly though about just planning the wedding as if nothing in the world was going on—even though we knew lots of things were going on," Lex said. "We were going to plan it and hope for the best."
Though plans B and C were on the backburner, they proved unnecessary. Lex and Alex's June 25 wedding went off exactly as envisioned, with event restrictions getting lifted in the months before their big day.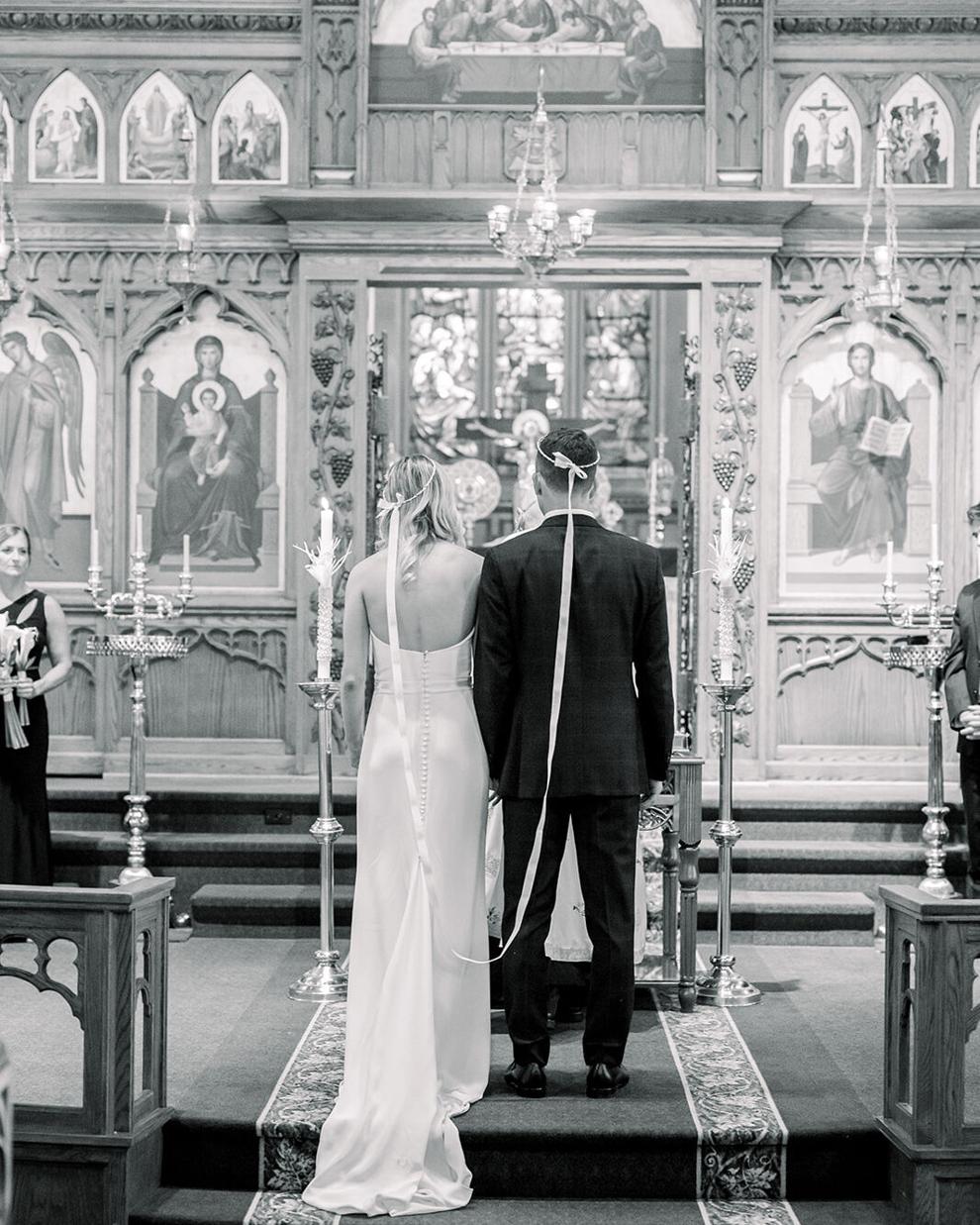 "We decided to get married there because it was important to him and his family," Lex said. "And it was great."
Their celebration continued down the road, on the rooftop of the Curtiss Hotel.
It was important to Lex that her guests could roam during the reception without feeling tied to one room. With separate bars and spaces, including an outdoor area, guests were able to mingle as they pleased, whether to dance, eat or enjoy the views—all while still feeling a part of the party.
"We thought the Curtiss gave that total new vibe with good energy, but it wasn't too overwhelming," Lex said. "It still had that nice, comfortable feel to it."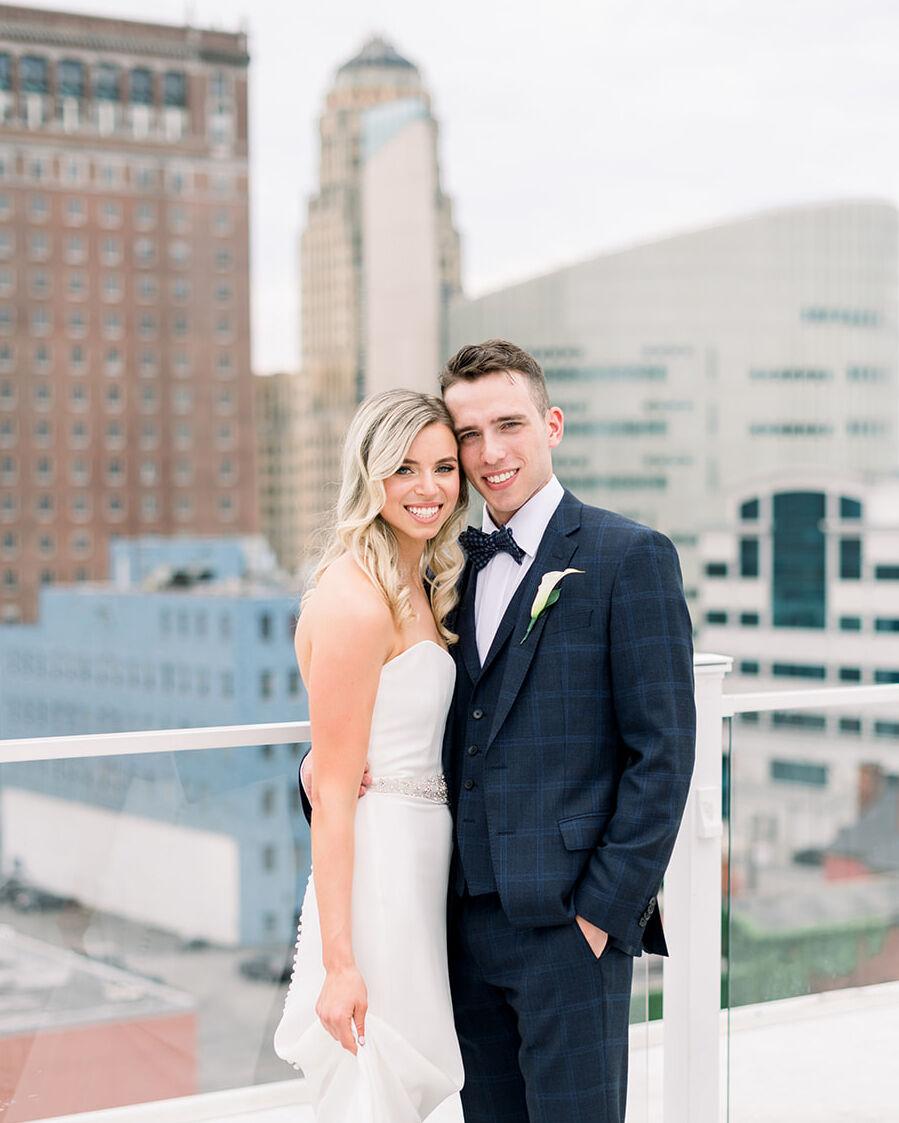 The Curtiss might have set the stage for Lex and Alex's vision, but their modern taste and personalized details are what made it the celebration of their dreams.
Simple, clean and creative were the words that drove the couple's reception vibe. It's a style preference that Lex says is very much present in her gym, too.
"I like very clean, simple decorations," she said.
Reminiscing over their special day, Lex puts it simply: "We had so much fun at our wedding."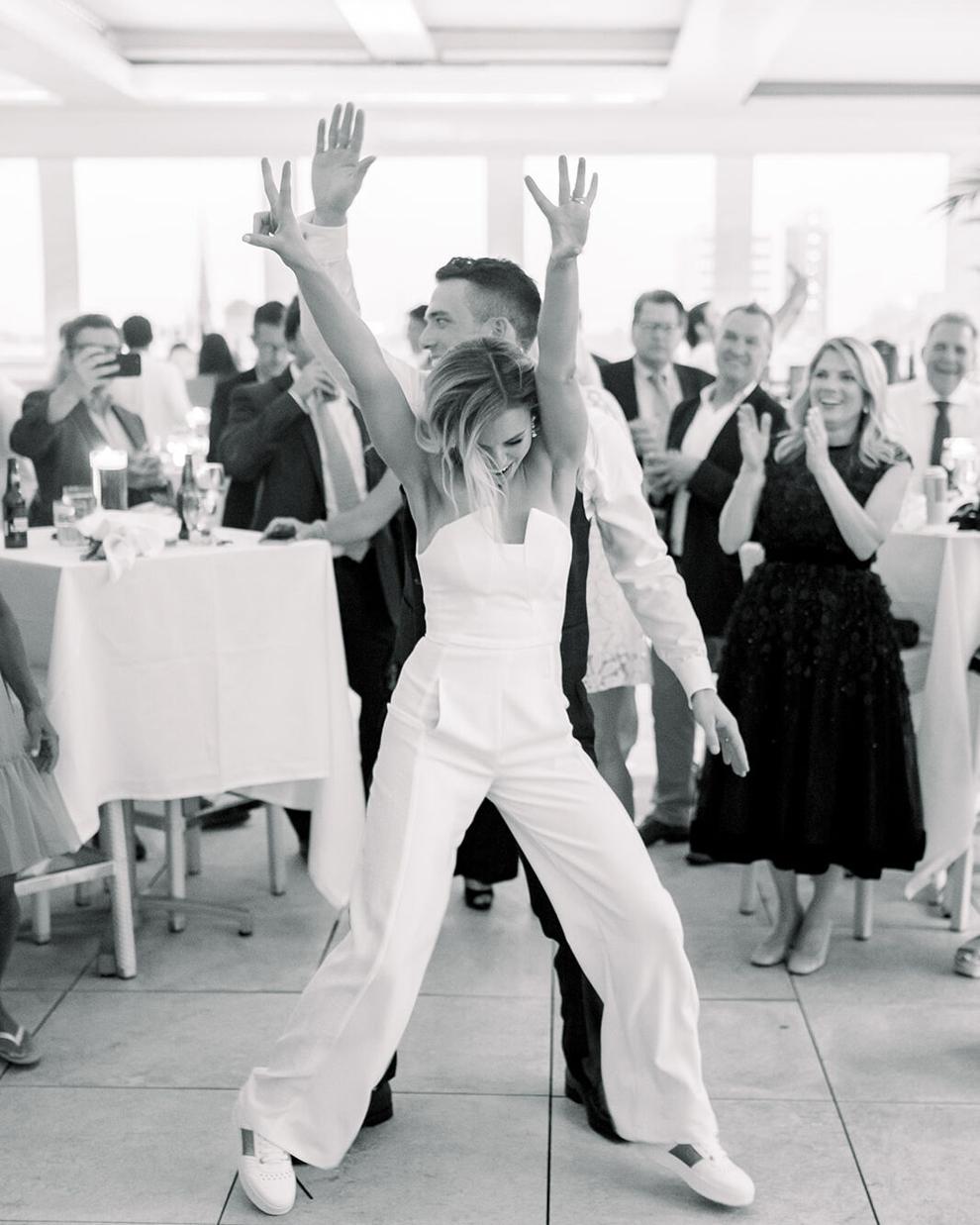 "I think the best advice that I got, and I can say that is true, is to make sure that you're a couple having fun at your own wedding," she said.
"I wish that everyone could have as much fun and enjoy the day, as we did."
The details
Lex's engagement ring was one of the last purchased from Reeds and Jenns before they closed for in-person shopping in 2020.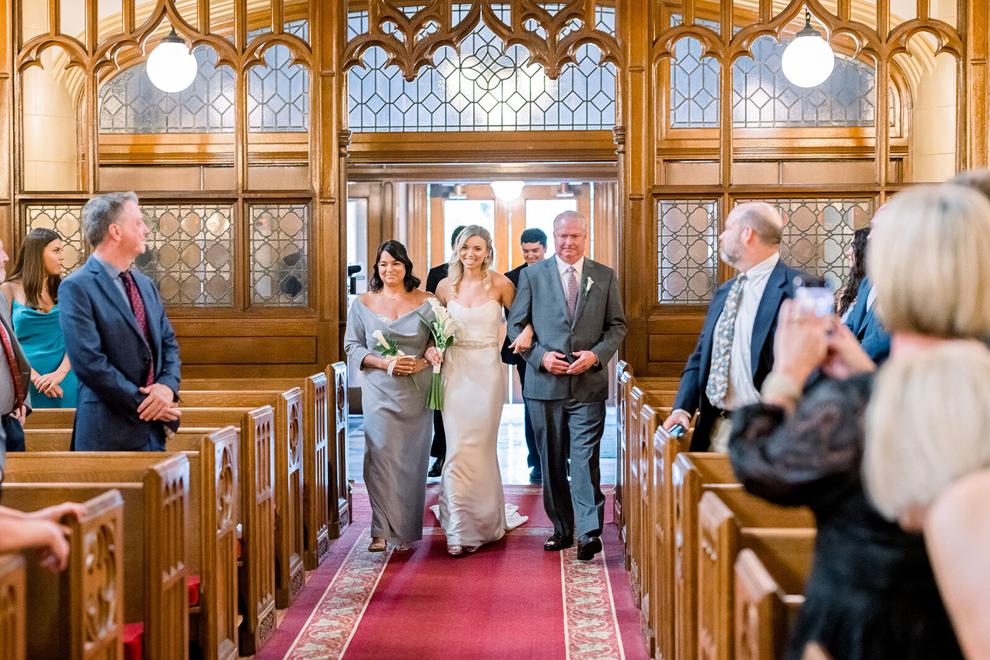 Described by Lex as a "pack," she asked her whole family to walk her down the aisle.
"My mom, dad and brothers both played a huge role in my life leading up to this, so that was awesome," she said.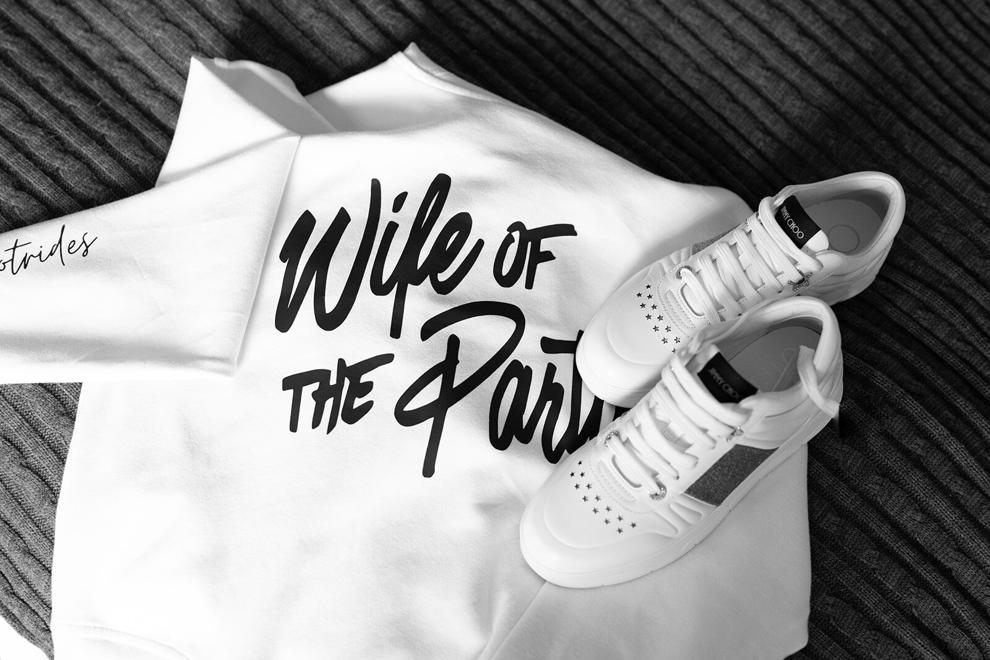 Come time for the reception, Lex swapped her heels for stylish sneaks—a move she highly recommends.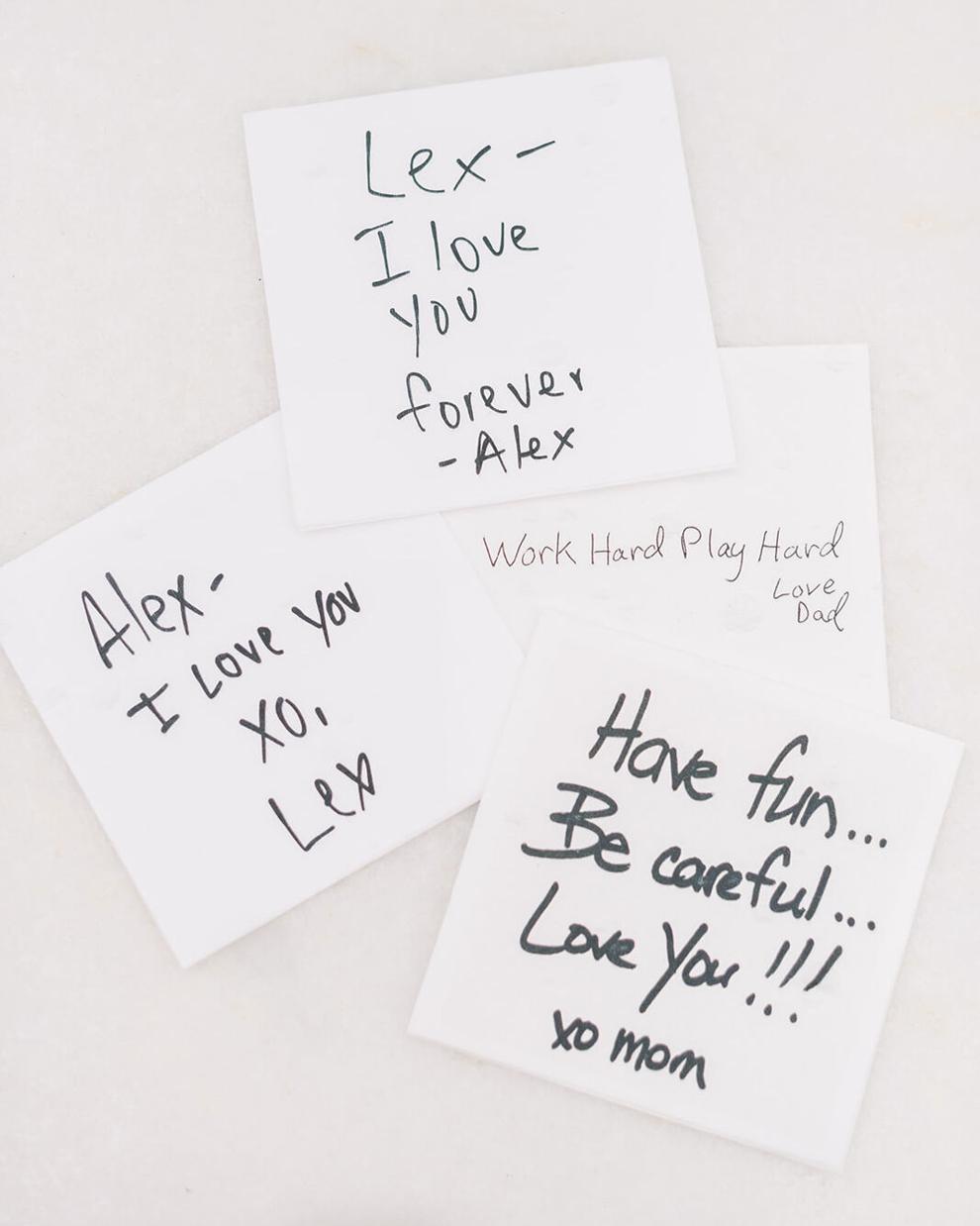 Lex had her parents and soon-to-be-husband write notes to one another before the big day. Those notes were later reprinted onto cocktail napkins.
"That was definitely one of my favorites." Lex said.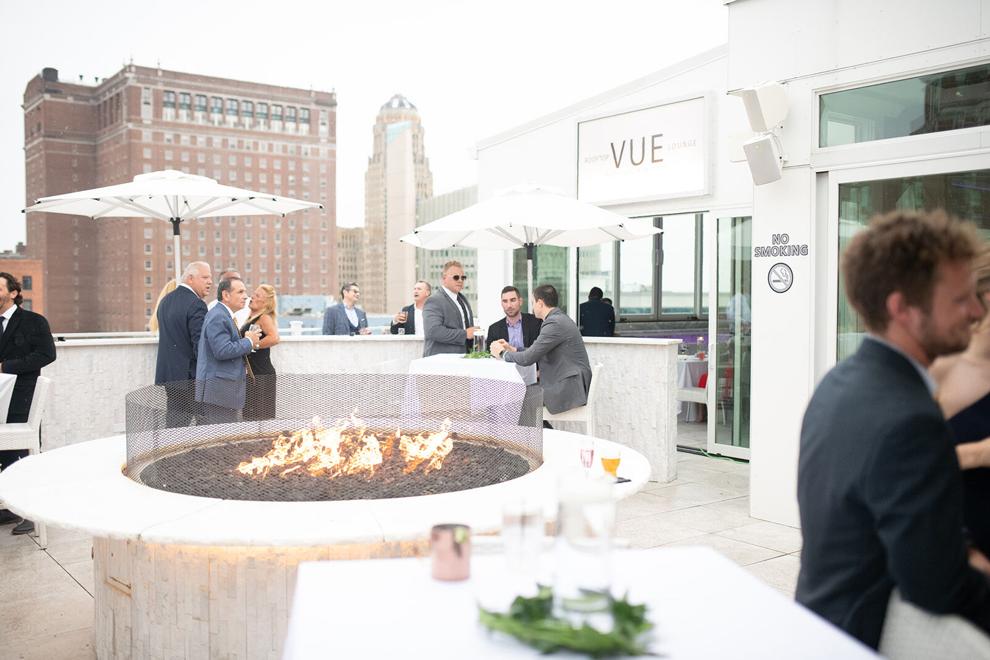 At the reception, the pair opted out of a sit-down dinner for a more relaxed feel. Guests chose their own tables and served themselves buffet-style.
"I wanted everything to be very natural, Lex said. "You're hanging out with who you want to hang out with—not who you're supposed to sit with."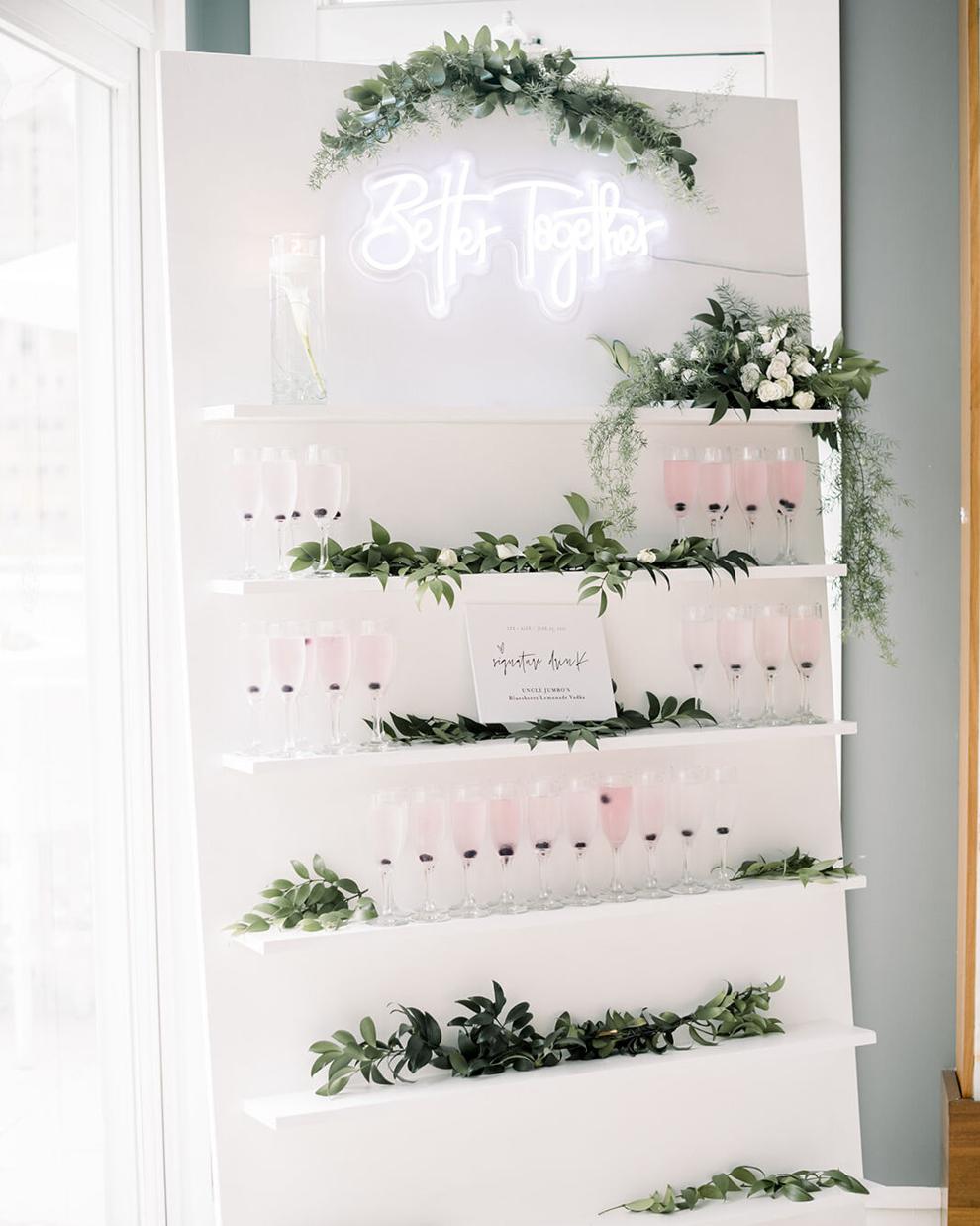 Lex and Alex incorporated nods to both of their small businesses, including cookies custom-crafted with their business logos and specialty cocktails from Alex's distillery. Also making an appearance in cookie form were the couple's pups.
"That really kind of encompasses, I would say, everything that we're about."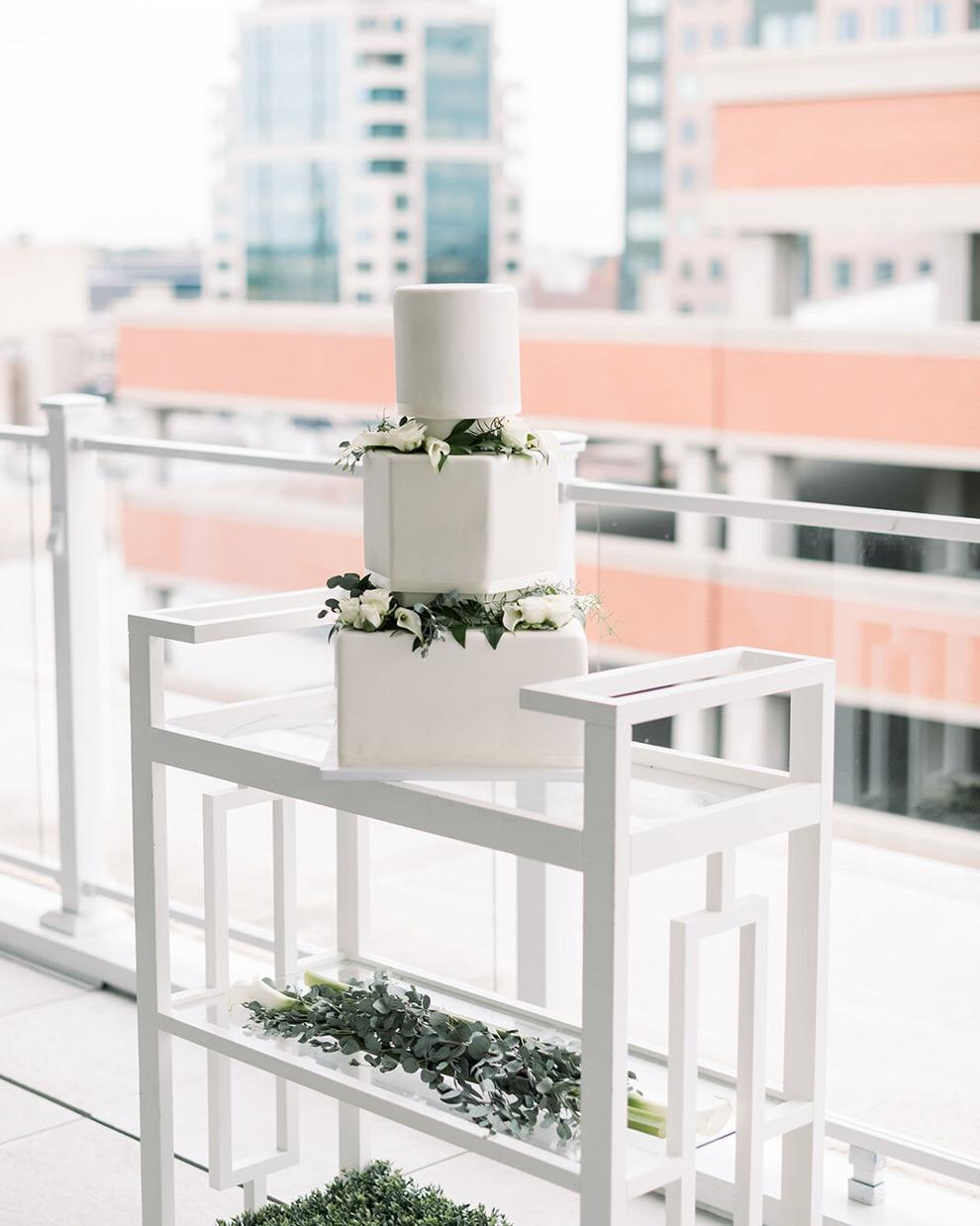 In line with their vison, the florals and tablescapes were crisp, clean and elegant, with floating candles brightened up with greenery and lush blooms.
The dream team